Set Profile > Chambers of Steven Kay QC > London, England
Chambers of Steven Kay QC
Offices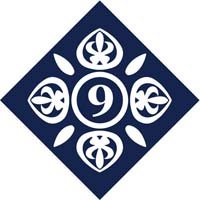 Chambers of Steven Kay QC
9 Bedford Row
LONDON
WC1R 4AZ
England
Chambers of Steven Kay QC > The Legal 500
Rankings
9 Bedford Row houses criminal advocates well known for their strength in international criminal work. In one representative instruction, Sarah Bafadhel is assisting in the case of Prosecutor v Turinabo et al, where five defendants have been charged with contempt proceedings for alleged participation in a joint criminal enterprise which sought to overturn the conviction of Augustin Ngirabatware for incitement to commit genocide in Rwanda in 1994.
Ranked: Tier 1
Ranked: Tier 2
Ranked: Tier 2
Ranked: Tier 3
9 Bedford Row's workload includes a diverse range, with some work including terrorism cases. Courts-martial are an area of expertise, with Peter Glenser QC having represented a corporal who as convicted of stabbing a lance corporal within his room in barracks at both court-martial and the Court Martial Appeal Court – the key question at appeal being whether the "householder defence" applies to an individual who enters lawfully then becomes a trespasser. The set has a track record in terrorism cases, with Lee Karu QC having defended, with unled junior Diana Wilson prosecuting, a man who carried out a two-year campaign of threatening letters, culminating a pamphlet sent to numerous high-profile political figures soliciting murder under the banner of "Punish a Muslim Day" - he received a sentence of twelve and a half years. Justin Rouse QC represented a gamekeeper, who was acquitted of wildlife offences privately prosecuted by the RSPB, in which the charity carried out its own covert surveillance operation. Samantha Cohen was appointed to the circuit bench in March 2019.
Ranked: Tier 3
Ranked: Tier 3
Ranked: Tier 3
Ranked: Tier 3
Ranked: Tier 3
Ranked: Tier 3
Ranked: Tier 3
Ranked: Tier 3
Ranked: Tier 3
Ranked: Tier 3
Ranked: Tier 3
Ranked: Tier 3
9 Bedford Row is a solid criminal set with a niche in international crime. In recent chambers news, the set was strengthened by the arrival of extradition specialists Stuart Allen and Jonathan Swain from Drystone Chambers, Alex Tinsley from Church Court Chambers, and international crime practitioner Zacharias Miah from Carmelite Chambers, as well as new door tenants Dov Jacobs and Nadim Bashir. Leaving chambers, Samantha Cohen has been appointed to the circuit bench; Charlotte Mitchell-Dunn joined Thomas More Chambers; John Cammegh took silk in 2019 before joining The 36 Group with Adrian Amer; and Justin Hugheston-Roberts, Puneet Grewal, and Richard Reynolds moved to 3 TEMPLE GARDENS in January 2019. The 'great' service provided by the set's clerking team is thanks to senior clerk Paul Outen's leadership. 'Paul is always willing to accommodate our needs and takes time to understand the nature of requests and act accordingly.' Communication between the clerks and clients is 'consistent and friendly'. Russell Good is the first junior clerk and Martin Secrett is chambers director. Offices in: London
Chambers of Steven Kay QC >
Firm Profile
9 Bedford Row is widely respected as one of the leading sets specialising in all aspects of criminal law. Whilst it is a progressive and proactive set it still retains its traditional core values. At the heart of its business is the commitment to providing a professional, approachable and result-driven service to our clients.  Chambers uses modern technology and traditional knowledge based resources to provide the best possible support to members of chambers and clients.
Work undertaken
Crime: This continues to be Chambers core practice area covering offences ranging from murder to burglary. Chambers has a well-respected group of practitioners with extensive experience of prosecuting and defending murder, manslaughter, terrorism, firearms, fraud, drug trafficking, cybercrime, modern slavery, knife crime and sexual offences.
Disciplinary/Regulatory: Chambers has substantial experience and a proven record of acting in this specialist arena covering work as diverse as anti-corruption, safeguarding and anti-doping in areas such as healthcare, police and sport.
Extradition: Chambers provides advice and representation for requested people and foreign governments at all levels involving the European Arrest Warrant system, requests from Category 2 territories outside the EU and from states seeking a special extradition arrangement. Chambers has specialist knowledge and unique experience in international criminal law and is instructed in requests involving war crimes and crimes against humanity. Chambers' experience means that it is especially well placed to advise and appear in cases which raise issues of political motivation or abuse of process. Chambers has a dedicated Interpol Red Notice Desk.
Financial & Corporate Law: Global initiatives against bribery and corruption have brought additional complexity to business – with organisations affected by legislation not just in their home countries, but also in local markets around the world. A number of Chambers' barristers have worked in specialist prosecuting authorities such as the SFO and FCA, while others have worked for HNW individuals and heads of state. Members are experienced in POCA, restraint and confiscation hearings and have advised on Unexplained Wealth Orders.
Firearms: Chambers has an outstanding reputation in the areas of firearms licensing and gun control, hunting and conservancy. Members advise and represent individuals and organisations in this field and are regularly instructed in criminal cases that involve forensic analysis of firearms.
Immigration:  Chambers accepts instructions in matters before the First-tier Tribunal, Upper Tribunal and High Court, including appeals, error of law hearings, emergency injunctions, substantive judicial review matters and unlawful detention. Members of Chambers also cover a range of delicate asylum cases involving unaccompanied minors, sexual orientation claims, human trafficking and religious persecution.
International: Members of Chambers, including the Head of Chambers, Steven Kay QC, have appeared in some of the highest-profile cases heard in international courts and our experience and reputation guarantees access to a broad network of legal experts across Europe and beyond. Chambers has expertise in international and domestic human rights law, international crisis management, and cross-border complex financial crime, including bribery and corruption law.
Licensing: This has always been an important practice area within Chambers, especially firearms, because of the overlapping expertise gained from criminal and regulatory law.
Mediation: Counsel can be instructed to act as a mediator in civil and commercial disputes, community mediations, workplace mediations and in pre/post conflict situations
Military: Chambers has an outstanding reputation in the area. Chambers has a number of members who are ex- military and take pride in providing high quality advice and presentation to military personnel and their families. Members have appeared in many Courts Martial hearings in England and abroad and represented interested parties at Inquests.
Private Prosecution: Barristers practising in this area are members of the Private Prosecutors Association, are widely respected and experienced in this rapidly developing area of law, and are able to offer a comprehensive service.
Road Traffic: Members are specialists in the field of road traffic defence. We advise and represent clients in a wide range of driving related cases, from causing death or injury by dangerous driving to speeding.
Sport
Members have substantial experience in disciplinary matters, whether for governing bodies, individuals, or teams, in sports such as football, rugby, cricket, boxing, cycling, horse racing, polo and athletics. Counsel understand the reputational risks faced by both athletes and governing bodies  so aim to provide pragmatic advice and achieve proportionate and fair outcomes for clients. Members also hold positions within many sports governing bodies as well as with Sport Resolutions and sit on various panels.
Due to 9 Bedford Row's extensive criminal expertise, we also assist athletes charged with criminal offences.
Main Contacts
| Department | Name | Email | Telephone |
| --- | --- | --- | --- |
| Chambers director | Martin Secrett | martin.secrett@9bedfordrow.co.uk | 0207 489 2801 |
| Senior clerk | Paul Outen | paul.outen@9bedfordrow.co.uk | 0207 489 2802 |
| Administrator | Julian Bradley | julian.bradley@9bedfordrow.co.uk | 0207 489 2809 |
| Director of Business Development | Mark Cornell | mark.cornell@9bedfordrow.co.uk | 0207 489 2887 |
| 24 hour Duty Clerk | | | 07971 153192 |
| Member of Chambers | KAY QC, Steven (1977) | | |
| Member of Chambers | BERRY QC, Anthony (1976) | | |
| Member of Chambers | MARSH QC, Elizabeth (1979) | | |
| Member of Chambers | LAKHA QC, Abbas (1984) | | |
| Member of Chambers | KARU QC, Lee (1985) | | |
| Member of Chambers | BICKERSTAFF QC, Jane (1989) | | |
| Member of Chambers | ROUSE QC, Justin (1982) | | |
| Member of Chambers | GLENSER QC, Peter (1993) | | |
| Member of Chambers | MAY, Patricia (1965) | | |
| Member of Chambers | CARNE, Roger (1969) | | |
| Member of Chambers | BURGESS, David (1975) | | |
| Member of Chambers | TRAVERSI, John (1977) | | |
| Member of Chambers | MEJZNER, Stephen (1978) | | |
| Member of Chambers | FRENCH, Louis (1979) | | |
| Member of Chambers | HUGHES, David (1980) | | |
| Member of Chambers | KING, John (1983) | | |
| Member of Chambers | ROBERTSON, Jollyon (1983) | | |
| Member of Chambers | SUMMERS, Gary (1985) | | |
| Member of Chambers | STIRLING, Simon (1989) | | |
| Member of Chambers | MIAH, Zacharias (1990) | | |
| Member of Chambers | AKINSANYA, Jonathan (1993) | | |
| Member of Chambers | KRIKLER, Alex (1995) | | |
| Member of Chambers | FAUL, Anne (1996) | | |
| Member of Chambers | SELBY, Lawrence (1997) | | |
| Member of Chambers | CHANDARANA, Yogain (1997) | | |
| Member of Chambers | HIGGINS, Gillian (1997) | | |
| Member of Chambers | LOGAN, Graeme (1998) | | |
| Member of Chambers | CHARLES, Katrina (2000) | | |
| Member of Chambers | NOBLE, Will (2000) | | |
| Member of Chambers | HAKME, Mustapha (2000) | | |
| Member of Chambers | WILSON, Diana (2001) | | |
| Member of Chambers | HIGGINS, Daniel (2003) | | |
| Member of Chambers | SULLIVAN, Sean (2004) | | |
| Member of Chambers | HARDY, Max (2004) | | |
| Member of Chambers | BECKER, Ruth (2004) | | |
| Member of Chambers | SADLER, Rhiannon (2004) | | |
| Member of Chambers | PATON-PHILIP, Richard (2005) | | |
| Member of Chambers | BRAMWELL, Corinne (2005) | | |
| Member of Chambers | POULSEN, Lennart (2006) | | |
| Member of Chambers | CLARKE, Jessica (2006) | | |
| Member of Chambers | BREWER, Aneurin (2008) | | |
| Member of Chambers | ALLEN, Stuart (2008) | | |
| Member of Chambers | HOLMES, Joe (2009) | | |
| Member of Chambers | SHROFF, Tessa (2009) | | |
| Member of Chambers | BAFADHEL, Sarah (2009) | | |
| Member of Chambers | JOYES, Ben (2010) | | |
| Member of Chambers | SUTHERLAND, Kirsty (2010) | | |
| Member of Chambers | SONDHI Kabir (2010) | | |
| Member of Chambers | SWAIN, Jonathan (2010) | | |
| Member of Chambers | MACPHERSON, Caroline (2011) | | |
| Member of Chambers | TINSLEY, Alex (2011) | | |
| Member of Chambers | BECKER, Andrea (2012) | | |
| Member of Chambers | MATTHEWS, Alexandra (2012) | | |
| Member of Chambers | KERN, Joshua (2013) | | |
| Member of Chambers | FATANIA, Nutan (2013) | | |
| Member of Chambers | MUSTARD, Katie (2014) | | |
| Member of Chambers | HYMAN, Stefan (2015) | | |
| Member of Chambers | LAKHANI. Leena (2015) | | |
| Member of Chambers | SMITH, Scott (2015) | | |
| Member of Chambers | HEATH, Emma (2017) | | |
| Door Tenant | HUGHES QC, Ignatius (1986) | | |
| Door Tenant | HARTMAN, Michael (1976) | | |
| Door Tenant | BASHIR, Nadim (1988) | | |
| Door Tenant | WORSLEY, Nick (1998) | | |
| Door Tenant | SCHABAS QC, Professor William | | |
| Door Tenant | ROHAN, Colleen | | |
| Door Tenant | JACOBS, Dr Dov | | |
| Door Tenant | GUY-SMITH, Gregor | | |
| Door Tenant | DIECKMANN, Jens | | |
| Door Tenant | OWEN OBE, Margaret | | |
Staff Figures
Clerks : 8 Administrator : 1
Languages
Arabic Bengali Danish French German Greek Italian Russian Spanish Swahili Tamil Gujarati
Diversity/Community
At 9 Bedford Row we believe that access to the Bar should be open to all, regardless of background, age, gender, race, ethnicity, religion, sexual orientation, disability or gender identity. We are opposed to all forms of unlawful and unfair discrimination, victimisation and harassment. Drawing on the stability of decades of successful domestic criminal practice, and our leading experience in international criminal and human rights law, we have worked hard to adapt to meet the growing needs of a diverse society. To meet this challenge we have in recent years seen a rapid increase in recruitment of women and members of ethnic minorities, achieved through modernised selection procedures free from prejudice that place merit above background. Despite Chambers' expansion in recent years we operate in a friendly, inclusive atmosphere. We realise that a diverse Chambers like ours comprises many different individuals: to maximise individual potential we support individual needs with tolerance and respect, and will not differentiate between tenants, pupils, staff, professional or lay clients in that regard
We adhere to our obligation to regular Diversity Data collection and record our results with the Bar Council.
Our commitment to Equality and Diversity is reflected in a comprehensive policy which applies equally to members of Chambers, pupils, mini-pupils, staff, pupillage and tenancy and staff applicants. Our policy is fully consonant with obligations imposed by the Bar Code of Conduct. All members of Chambers and staff are obliged to receive regular Equality and Diversity training and those involved in recruitment and selection are equally obliged to take specialist recruitment training.
In conjunction with our Equality and Diversity policy Chambers adheres to sub-policies on the following:
Fair Access to Work
Harassment
Parental Leave
Flexible Working
Reasonable Adjustments
Equality Monitoring
Chambers is proud of its partnership with the Social Mobility Foundation, and regularly hosts seminars for both sixth form and undergraduate students from under-privileged and/or ethnic backgrounds, as well as providing e-mentor assistance to aspiring lawyers.
Chambers Equality and Diversity Officers are Lawrence Selby and Leena Lakhani. Our Diversity Data Officer is Julian Bradley.
Client Testimonials
CLIENT: Robert Borwick
COMPANY/FIRM: ABV Solicitors
TESTIMONIAL: 9 Bedford Row is an excellent set who provide a superb legal service. The clerking team led by Martin Secrett is extremely professional, knowledgeable yet helpful and flexible where necessary. They have real strength in depth in terms of Barristers. Of particular note is Jane Bickerstaff QC who is regularly instructed by a range of Solicitors at ABV. She has a meticulous attention to detail and her client handling skills are first class. She is incredibly able in sexual, sensitive and high-profile cases. Her handling of vulnerable witnesses is second to none and she is hugely respected by the Judiciary.
---
CLIENT: Stephen Bennett
COMPANY/FIRM: Gardner Leader LLP
TESTIMONIAL: I have instructed many different members of 9 Bedford Row since 1985. Whether the brief was to the most junior pupil or to one of their most prominent silks has made no difference to the high levels of courtesy and efficiency with which instructions have been received and dealt with both by the clerks as well as by the practitioner concerned. As an instructing solicitor the choice of counsel is a crucial part of the strategy in any piece of criminal litigation. Being able to rely on the confident advice of the senior clerks is essential. Knowing that the barrister chosen will deal with your client in the same professional way that you would yourself is a necessary comfort.
---
CLIENT: Abigail Ashford
COMPANY/FIRM: Reeds
TESTIMONIAL: I have been instructing 9 Bedford Row for over 10 years now, which in itself speaks volumes as to the level of trust I have in them. They house some of the best Counsel that I have had the pleasure of working with, many of whom I have instructed consistently; and the outstanding calibre of their barristers runs from their pupils, right through to their QC's. The level of service I have consistently received is exceptional – the clerks are all friendly, highly professional and very responsive; always willing to help – and proactively offer pragmatic solutions if any problems arise.
---
CLIENT: Ben Thomas
COMPANY/FIRM: Sternberg Reed
TESTIMONIAL: I have instructed 9 Bedford Row regularly over the last 24 years. I have no hesitation in commending 9 Bedford Row to deal with all manner of criminal cases, both domestic and with an international dimension.
The set has huge talent at all levels. Counsel have been instructed on both a private and legal aid basis. Their professionalism has been exemplary, irrespective of the funding arrangements.
Chambers administration is well led by Martin Secrett with particular mention due to the senior criminal clerk Paul Outen and Russell Good. The service provided is efficient and has integrity. The clerks are approachable , proactive and have good contacts so, often, they will provide speedy resolution to urgent issues. They take pride in knowing their lay clients, professional clients and Counsel to attain excellent matches.
---
CLIENT: Philip Hill
COMPANY/FIRM: Shaw Graham Kersh
TESTIMONIAL: A specialised Criminal set with extensive expertise and depth of experience, 9 Bedford Row provides the all-round service from pupils and junior tenants covering overnight cases on Saturdays in Magistrates Courts to QC's taking apart the most serious Crown Court prosecutions. It has an array of Barristers prepared and equipped to tackle any type of case at every level and a Clerks room which delivers effective and reliable service flagging up and resolving the inevitable listing difficulties which occasionally arise. Elizabeth Marsh QC is merciless in exploiting prosecution weaknesses whilst also providing no nonsense advice to solicitors and defendants alike. Ruth Becker fights every case with the same tenacity and is well liked by both clients and solicitors.
---
CLIENT: Nick Seeley
COMPANY/FIRM: Lawtons
TESTIMONIAL: The Chambers of 9 Bedford Row has been the first port of call for Lawtons Solicitors for many years for first rate Counsel to cover cases from the Magistrates Courts to the Court of Appeal and beyond.
From the initial contact with the Clerks' office who are always friendly and extremely helpful with any request being dealt with efficiently, expeditiously and professionally. No matter what level of Counsel instructed they are unfailingly excellent advocates, who keep us up to date with the cases
and provide clients with the best service. We are constantly being thanked by clients for the instruction of Counsel from 9 Bedford Row.
Top Tier Set Rankings
Set Rankings