Set Profile > Landmark Chambers > London, England
Landmark Chambers
Offices

Chambers of Paul Brown QC and Reuben Taylor QC
Landmark Chambers
180 FLEET STREET
LONDON
EC4A 2HG
England
Landmark Chambers > The Legal 500
Rankings
Ranked: Tier 3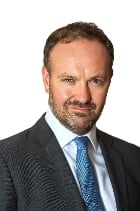 Tim Buley QC
-
Landmark Chambers
'
Simply the best. Particularly good at analysing how different aspects of the law fit together, (and unafraid to point out when they do not. Tremendously quick to assess and advise. Uncanny ability to locate the key issues in complex cases. The judges pay real attention to him.
'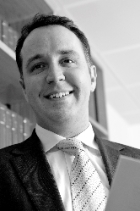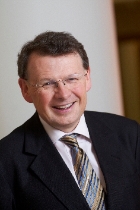 David Lock QC
-
Landmark Chambers
'
Has the ability to disseminate complex legislation, case law and legal concepts into simple, understandable and manageable advice.
'
Ranked: Tier 1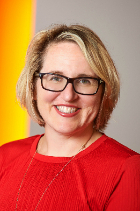 Ranked: Tier 3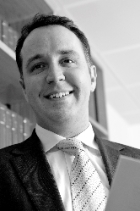 Landmark Chambers has 'great breadth and depth of experience in planning and environmental law'. One client remarks that it is 'rightly one of the top public law sets in the UK, the strength of counsel across the board is impressive and it never fails to deliver a high-quality service'. Members frequently act for government and industry bodies, regulators, corporate clients and private individuals and groups in matters concerning issues as diverse as air quality, access to environmental justice, waste, contaminated land, pollution, climate change, habitats and species protection, nuisance and village greens. David Elvin QC acted for the Secretary of State for Housing, Communities and Local Government in high-profile cases concerning air quality. New silk Tim Buley QC is one to watch. 'The clerks are brilliant to deal with', remarks one client, adding that 'they always have an option should the first choice not be available'.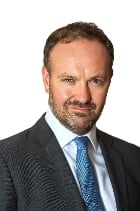 Tim Buley QC
-
Landmark Chambers
'
A very sensible advocate who is really making a name for himself – he sees the key points and is not distracted by the bad ones.
'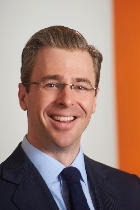 Richard Moules
-
Landmark Chambers
'
He has a superb ability to digest a huge amount of information and turn those facts into a coherent and comprehensive legal position.
'
Ranked: Tier 1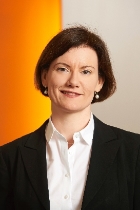 Sasha Blackmore
-
Landmark Chambers
'
Attentive, thorough and knowledgeable, she can distil huge volumes of data into succinct, cogent and persuasive arguments.
'
Ranked: Tier 3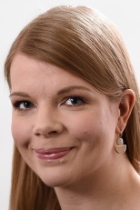 Heather Sargent
-
Landmark Chambers
'
She is a first-rate environmental lawyer who shows meticulous attention to detail and gets to the heart of complex issues quickly.
'
Ranked: Tier 3
In addition to a number of matters concerning the powers of local authorities (often crossing over with chambers planning expertise), Landmark Chambers is active in many of the leading cases surrounding rating law. Numerous members of chambers were involved in the Cardtronics v Sykes Supreme Court case concerning the treatment of cash points in shops: Dan Kolinsky QC and Luke Wilcox who represented the ratepayer, Timothy Mould QC and Guy Williams who appeared for Tesco and the Co-operative Group, and Richard Drabble QC for Sainsbury's were pitted against Tim Morshead QC and Galina Ward for HMRC. In addition, David Forsdick QC represented the owner of a building occupied by property guardians pending demolition, which was found to be liable for domestic council tax, not business rates, in Ludgate House v Ricketts and Southwark LBC; unled, Williams represented HMRC in an upper tribunal case concerning the Home Office building on Marsham Street.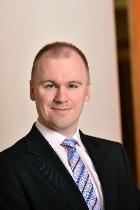 Luke Wilcox
-
Landmark Chambers
'
His knowledge of rating is absolutely first class, and he is adept at distilling this complex area of law into a client-friendly format. He is approachable, user friendly and always a pleasure to work with. Highly recommended.
'
Ranked: Tier 1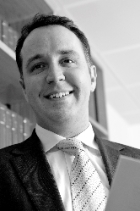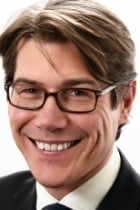 Guy Williams
-
Landmark Chambers
'
Guy is a model advocate whose thoughtful and conscientious preparation and carefully modulated courtroom approach is both deeply persuasive to courts and tribunals and reassuring to clients. He is unflappable, diligent and incisive in his oral advocacy. His written work is orderly and clear in substance and style. He is a most courteous and engaging man, whom clients and courts are able to trust without qualification.
'
Ranked: Tier 1
Ranked: Tier 2
Ranked: Tier 3
'Unbeatable in their field', Landmark Chambers 'given its size has the highest concentration of top practitioners in the planning field, with broad experience across the planning piece'. The set has 'extraordinary strength in depth', from in-demand silks through to junior-juniors who appear in major matters. Members have been instructed in two recent Supreme Court cases: Dan Kolinsky QC and Hannah Gibbs represented the local authority in R (Samuel Smith Old Brewery) v North Yorkshire County Council concerning quarrying in the "green belt", and in LB Lambeth v Secretary of State for Housing, Communities and Local Government (factually concerning if a branch of Homebase was banned from selling food); Kolinsky QC and Sasha Blackmore represented the Secretary of State, Matthew Reed QC represented Lambeth, and Christopher Lockhart-Mummery QC and Yaaser Vanderman represented the freehold owner of the site. Inquiry highlights include proposed diversion of the A303 around Stonehenge, in which Reuben Taylor QC and Richard Turney represented Highways England, while Paul Brown QC and Richard Moules represented Wiltshire County Council. In the enforcement space, Taylor QC also successfully represented the owners of a RIBA National Award-winning building, the demolition of which was demanded by Islington Council, which was represented by Kolinsky QC.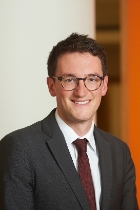 Ranked: Tier 1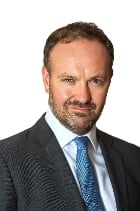 Tim Buley QC
-
Landmark Chambers
'
His particular strengths are that he is a very experienced High Court advocate – he is able to read the judges very well and give them clearly and persuasively just what they need to find in favour of his clients – and that he is very knowledgeable on public law issues generally..
'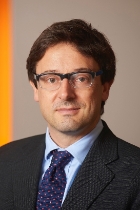 Robert Walton QC
-
Landmark Chambers
'
Astute and highlight commercial. Fantastic with clients. Able to distill highly complex legal issues into crystal clear strategic advice. Undoubtedly one of the very best in his field and a pleasure to instruct and work with.
'
Landmark Chambers has 'a delightful selection of extremely experienced counsel, all of whom possess spectacular levels of aptitude and knowledge, and fantastic presentation styles.' Members of the set work for both individuals and the government, and have significant expertise in human rights and refugee law, EU free movement law, immigration detention and private client matters. Key cases included Hafeez v SSHD, in which Richard Drabble QC acted for the appellant and David Blundell QC and Julia Smyth for the government.
Ranked: Tier 1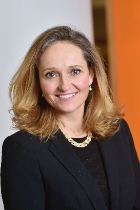 Ranked: Tier 2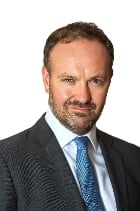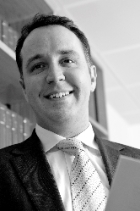 Rupert Cohen
-
Landmark Chambers
'
The next superstar junior of the costs Bar. He's an absolute first-class costs lawyer with a phenomenal knowledge on the subject matter.
'
Ranked: Tier 2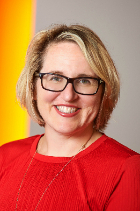 Fiona Scolding QC
-
Landmark Chambers
'
She is unmatched in her understanding of and ability to argue about any matter relating to children and education. Her advice is always clear, well supported and provides the client with a practical way forward.
'
Ranked: Tier 2
Ranked: Tier 4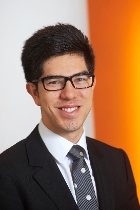 Ranked: Tier 5
Landmark Chambers is 'definitely a leader in the property litigation field', providing 'strength in depth at all levels from leading silks down to up-and-coming juniors'. Able to 'handle all forms of disputes', the set's core expertise encompasses traditional land law matters, commercial landlord and tenant disputes, property-related contractual disputes and professional negligence claims pertaining to real estate. Individual members have also carved out market-leading reputations in more specialised areas of property law including party walls, rights of light and the Telecommunications Code. In a recent highlight, Katharine Holland QC was instructed alongside Yaaser Vanderman and Galina Ward in the matter of Vauxhall Motors v Manchester Ship Canal Company Limited, an appeal to the Supreme Court which considers whether forfeiture relief can be granted in respect of a contractual license. Also significant was the precedent-setting case of Brar v Thirunavukkrasu in which Aaron Walder successfully argued to the Court of Appeal that the exercise of CRAR amounts to a waiver of the right to forfeit for non-payment of rent.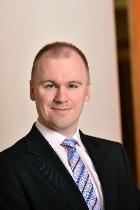 Ranked: Tier 1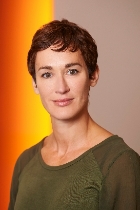 Landmark Chambers has 'good depth of judicial review knowledge across a range of areas', and while not exclusively on the government side is popular for a range of work for different public bodies. The set is known for its 'NHS experts', with members regularly acting for NHS bodies on public law matters: David Lock QC (who brings unusual experience to the table as a former government minister) and 2020 silk appointment David Blundell QC continue to represent 12 clinical commissioning groups in  R (Bayer) v Darlington CCG, a dispute with two pharmaceutical companies over the prescription of Avastin. In Antoniadis v Administrator of the Sovereign Base Areas of Akrotiri and Dhekelia, Samantha Broadfoot QC represented the defendant body in a challenge to the British Overseas Territory's imposition of pay cuts on public sector workers. In election law, Tim Buley QC represented the claimant in R (Andrews) v Minister for the Cabinet Office, and a follow-on claim concerning the government's failure to bring in arrangements for blind voters to cast ballots in the December 2019 general election.
Ranked: Tier 1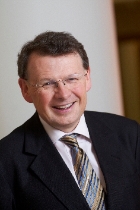 Ranked: Tier 2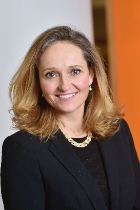 Samantha Broadfoot QC
-
Landmark Chambers
'
She has an almost regal manner about her, she is full of grace and charm, but doesn't shy away from making her points boldly. The Judges love her and she definitely commands the courtroom.
'
Ranked: Tier 3
Charles Banner QC
-
Keating Chambers
'
Ability to assimilate a great deal of material very quickly, ability to cut to the important and determinative issues quickly and formulate case strategy. Good bedside manner with clients.
'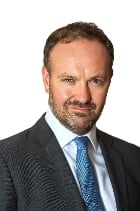 Tim Buley QC
-
Landmark Chambers
'
Simply the best. Breathtakingly quick to assess and advise. Uncanny perception of the key issues within complex matters. The judges listen with real attention when he speaks.
'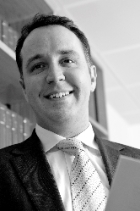 Landmark Chambers has 'real strength in depth in civil liberties and human rights, and possess a fantastic selection of junior counsel'. Members have a wide practice spinning across social care, public law, and immigration detention. Richard Drabble QC acted in KV (Sri Lanka) v SSHD for the claimant which considered the assessment of medical evidence in asylum claims pertaining to alleged torture. Community care specialist Fiona Scolding QC continues to lead the Independent Inquiry into Child Sexual Abuse and is leading three strands of its investigation including boarding schools and the Anglican Church. In recent news, David Blundell QC took silk in early 2020.
Ranked: Tier 4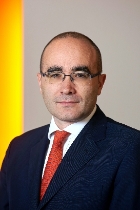 Ranked: Tier 4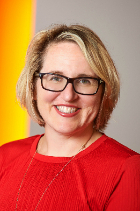 Fiona Scolding QC
-
Landmark Chambers
'
Exceptionally good at digging in to an area and getting completely on top of the material so that she is to be able to answer any argument and respond to any issue.
'
Ranked: Tier 4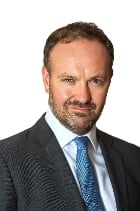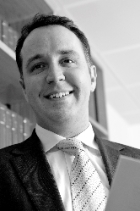 David Blundell QC
-
Landmark Chambers
'
A new silk who definitely should've been made a silk some years earlier. He is willing to take on difficult points for the government.
'
Landmark Chambers' members have a strong track record appearing in many of the seminal cases shaping the social housing landscape. It is widely seen as a strong choice in high-profile and complex matters, as is evidenced by its work for individuals, local authorities and housing associations, among others. Practitioners are called upon to advise on matters involving an interplay between housing and related areas, such as planning, mental health and capacity, public law, human rights and equality. In one notable matter, Justin Bates represented the Equality and Human Rights Commission at the Court of Appeal in Adesotu v LB Lewisham, where it was held that a homeless person cannot raise alleged breaches of the Equality Act 2010 in a homelessness appeal before a county court judge.
Richard Drabble QC
-
Landmark Chambers
'
He has appeared in a number of leading cases, including those concerning the bedroom tax and duties imposed on local authorities when determining the suitability of accommodation.
'
Ranked: Tier 3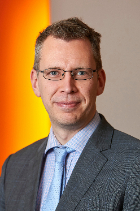 Justin Bates
-
Landmark Chambers
'
Justin is a QC in the making. The move to Landmark is great for him and he continues to be leagues ahead of his contemporaries. Clever, easy to deal with and gives confident advice. He is realistic - a really good blend.
'
Ranked: Tier 1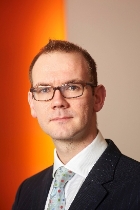 Jonathan Wills
-
Landmark Chambers
'
He is calm, succinct and knowledgeable. His written work is of the highest standard and generally hits the nail on the head in a concise and easy to understand fashion.
'
Ranked: Tier 4
Landmark Chambers
is a leading set with particular strengths in planning, environmental, and local government matters. In recent news,
Scott Lyness QC
 and
David Blundell QC
were appointed to Queen's Counsel, with Blundell QC also appointed a Recorder to hear criminal cases on the South Eastern Circuit. Also of note, former UK Supreme Court Justice Lord Carnwath joined as an associate member.
Testimonials
Clerks:
Always extremely helpful and efficient.
Mike Gooch is easy to work with and responsive.
An excellent customer service every time.
Ben Connor is great. Flexible, approachable and ensures that the admin is done.
Chambers are great to deal with, there is always a clerk on hand to resolve any query irrespective of seniority or who their 'assigned' barrister is. They are also very quick to offer alternatives if first choice is unavailable.
Clerks are always polite and respond quickly to requests for quotes.
Clerks are very helpful and organised.
Clerks very responsive, sensible and reliable
Efficient and proactive – keen to help
Excellent, efficient and effective.
First rate clerking, working hard to have the best clerks room under Mark Ball and probably achieving this.
Friendly, efficient, supportive and good to work with – definitely part of the team when it comes to service delivery.
Highly experienced, capable and knowledgeable about the specialist field of rating and of local government law.
The best. Bar none
Set:
A great chambers – a range of quality specialists in property disputes at all levels.
A leading property set, rarely disappoints.
A strong set of chambers with very experienced leaders and juniors.
Unbeatable in their field
The best planning lawyers; excellent CPD briefings and webinars; great at showcasing the junior barristers and bringing them on
Excellent planning set – who clearly collaborate and share information and views, ensuring that clients benefit from the set's collegiate style
Excellent public law set with a very active programme of seminars/webinars.
Great strength in depth as far as land related matters (and rating particularly) are concerned. Wide output of training programmes and other content make this a pre-eminent set sell regarded by everyone in the sector.
Fantastic chambers and always willing to accommodate requests.
For me they are now the pre-eminent set for property litigation and should be in the top rank given their strength in depth.
Given its size, Landmark Chambers has the highest concentration of top practitioners in the planning field. Their experience across the planning piece is broad.
Great client care and approachable barristers.
Great service. Landmark Chambers has great breadth & depth of experience in planning and environmental law.
Great set. Quality across the board in counsel.
Landmark Chambers >
Set Profile
Landmark Chambers' 94 barristers offer advice and advocacy across the spectrum of planning, property, public, commercial and environmental law. Its work includes rating and valuation, infrastructure and compulsory purchase, regulation, leasehold enfranchisement, mediation and arbitration in the UK, Europe and internationally.
The set: Landmark's barristers work on significant cases, inquiries, injunctions and infrastructure projects. They have helped clients in recent years to develop the Shard of Glass, pass the Parliamentary Bills on Crossrail, challenge the third runway at Heathrow and advised on a major land reclamation scheme in Hong Kong.
A number of barristers sit as deputy High Court judges, recorders and act as arbitrators, experts and mediators. Its barristers have significant experience of litigation in the Supreme Court, Court of Appeal, High Court, the European Court of Justice, the European General Court, the European Court of Human Rights, the UN Aarhus Compliance Committee, the Northern Ireland courts and the courts of a number of other jurisdictions, including Hong Kong.
Types of work undertaken:
Planning: Landmark remains at the forefront of UK planning with members advising on high-profile national and international issues regarding the built environment. Climate change, nuclear power, new coal-fired power stations with carbon capture storage, wind farms and other renewable energy schemes, airport expansion, iconic bridges and buildings, rail and road infrastructure, retail and leisure, housing and mixed-use schemes are dealt with on a daily basis.
Property: Landmark offers particular expertise in commercial and residential landlord and tenant, leasehold enfranchisement, boundary disputes, easements, restrictive covenants, mortgages, land registration, adverse possession and proprietary estoppel. The property team continues to be the first choice for solicitors instructed by clients wishing to injunct or remove squatters and protestors.
Public: Landmark's barristers appear frequently in applications for judicial review and before a range of statutory tribunals and inquiries, as well as appeals, in the UK and beyond. Members cover the full range of public law cases including education, local government, social security, human rights, immigration, mental health, housing, prisons, and planning and environmental.
Environmental: Landmark's barristers are experts in the environmental aspects of town and country planning and, with their strength in public law, they are the natural choice for environmental challenges in the higher courts. Its property barristers complete the package, with experience at all levels of advising on environmental issues in this area.
Rating and valuation: members have undertaken a wide range of valuation work. They apply that experience and expertise over a wide range of areas, including compensation by public authorities, rating valuations, rent reviews, tax valuations, leasehold enfranchisement and council tax valuations. Members have taken part in leading cases in the UK and overseas covering a diverse range of properties and businesses.
Leasehold enfranchisement: members offer genuinely specialist advice to solicitors, valuers and clients, helping at every stage, including advice, drafting, help with expert reports, and appearing in courts and tribunals. Barristers frequently advise on related professional negligence claims. Much of chambers' work concerns property in prime Central London where values are highest. Members regularly act for both landlords, including London Estates, and for lessees.
Europe and international: Landmark's international work includes acting for both private litigants and government bodies, and spans all of its practice areas. Members have appeared regularly before the European Court of First Instance, European Court of Justice, European Court of Human Rights and the UNECE Aarhus Convention Compliance Committee for private parties and the UK government. Members have worked in a number of international jurisdictions including Hong Kong, Malaysia, Philippines, British Virgin Islands, Trinidad and Cambodia.
Mediation and arbitration: Landmark is committed to alternative dispute resolution. Its members include leaders in the fields of rent review arbitration and expert determination. A number of practitioners are also qualified as arbitrators and mediators, and are on the list of counsel to be appointed by the chairman of the Bar Council to act as independent experts.
Barrister Profiles
| Photo | Name | Position | Profile |
| --- | --- | --- | --- |
| | Simon Allison | Simon is a specialist property practitioner. Described in The Legal 500 guide… | View Profile |
| | Evie Barden | Evie has a successful practice that spans the full range of property litigation,… | View Profile |
| | Justin Bates | Justin's practice covers all aspects of housing, property and local government law. … | View Profile |
| | Zia Bhaloo | Zia Bhaloo was called to the Bar in 1990 and was appointed… | View Profile |
| | Sasha Blackmore | Sasha Blackmore was called to the Bar in 2005 and specialises in… | View Profile |
| | David Blundell | David was called to the Bar in 2001 and was appointed Queen's… | View Profile |
| | Christopher Boyle | Christopher was called to the Bar (Lincoln's Inn) in November 1994 and he… | View Profile |
| | Samantha Broadfoot | Samantha's practice encompasses a wide spectrum of cases with a public law… | View Profile |
| | Paul Brown | Paul's practice covers planning and environmental, public and local government law. He has… | View Profile |
| | Tim Buley | Tim Buley QC specialises in all areas of public and regulatory law,… | View Profile |
| | Andrew Byass | Andrew is a planning and public law specialist, whose experiences includes EU… | View Profile |
| | Neil Cameron | Neil has extensive experience in planning, compulsory purchase, parliamentary and environmental work.… | View Profile |
| | Eian Caws | Eian Caws was called to the Bar in 1974 and, following pupillage… | View Profile |
| | Richard Clarke | Richard is an experienced and versatile advocate who specialises in property law. … | View Profile |
| | Rupert Cohen | Rupert has a successful property practice allied with a specialist knowledge of… | View Profile |
| | Timothy Corner | The major part of Tim Corner's practice is in the fields of… | View Profile |
| | Matthew Dale-Harris | Matthew is a planning and property law specialist. In planning law he… | View Profile |
| | Richard Drabble | Richard Drabble QC was called to the Bar in 1975 and took… | View Profile |
| | David Elvin | David Elvin QC was called to the Bar in 1983 and took… | View Profile |
| | David Forsdick | David was appointed Queen's Counsel in 2014 and specialises in environmental and… | View Profile |
| | Anjoli Foster | Anjoli is a planning and public law barrister who is now ranked… | View Profile |
| | Matthew Fraser | Matthew has a broad practice in public law, planning law and environmental… | View Profile |
| | Ben Fullbrook | Ben practises in public, planning, environmental and property law. He has appeared… | View Profile |
| | Hannah Gibbs | Hannah specialises in public law, planning and environmental law, local government law… | View Profile |
| | Leon Glenister | Leon specialises in public and planning law. He often acts in complex… | View Profile |
| | Alex Goodman | Alex specialises in planning, environment and public law. His public law work… | View Profile |
| | Nick Grant | Nick joined Chambers in 2019, following completion of a third six during… | View Profile |
| | Admas Habteslasie | Admas accepts instructions in all areas of Chambers' work and, in addition,… | View Profile |
| | Russell Harris | Russell Harris was called to the Bar in 1986 and took silk… | View Profile |
| | Katie Helmore | Katie Helmore is recognised for her versatile and established property practice encompassing… | View Profile |
| | Matthew Henderson | Matthew practices in planning and environmental, property and public law (including non-domestic… | View Profile |
| | Katharine Holland | Katharine Holland QC MA BCL (Oxon) DipICArb FCIArb is a property litigation… | View Profile |
| | David Holland | David Holland was called to the Bar in 1986 and practised at… | View Profile |
| | Christopher Jacobs | Christopher practices in property, planning and environment, and public law. | View Profile |
| | Thomas Jefferies | Thomas Jefferies is an experienced specialist in property litigation. In his early… | View Profile |
| | Graeme Keen | Graeme is a specialist in planning, environmental, compulsory purchase and public law. He… | View Profile |
| | Neil King | Neil King QC was called to the Bar in 1980 and took… | View Profile |
| | Dan Kolinsky | Dan Kolinsky was appointed Queen's Counsel in 2015. He was a member… | View Profile |
| | Camilla Lamont | Camilla is a senior junior who is ranked in tier 1 for… | View Profile |
| | Richard Langham | Richard Langham specialises in town and country planning, highways law, environmental law… | View Profile |
| | Jacqueline Lean | Jacqueline has the classic "Landmark USP" practice, encompassing all matters concerning the… | View Profile |
| | Gwion Lewis | Gwion Lewis was called to the Bar in 2005 and specialises in… | View Profile |
| | Christopher Lewsley | Christopher Lewsley's practice is focused on non-domestic rating including rate recovery and… | View Profile |
| | John Litton | John was called to the Bar in 1989 and was a member… | View Profile |
| | David Lock | David Lock was called to the Bar in 1985 and made a… | View Profile |
| | Brooke Lyne | Brooke is a property practitioner with a diverse range of experience in… | View Profile |
| | Scott Lyness | Scott Lyness specialises in all aspects of planning and environmental law. Scott… | View Profile |
| | John Male | John Male QC was called to the Bar in 1976 and took… | View Profile |
| | Hafsah Masood | Hafsah joined Landmark Chambers in November 2019 from 3 Hare Court, where… | View Profile |
| | James Maurici | James Maurici was called to the Bar of England & Wales in… | View Profile |
| | Alistair Mills | Alistair's areas of practice are planning and environmental, and public law. He… | View Profile |
| | Stephen Morgan | Stephen has always specialised in planning and related fields of law, having… | View Profile |
| | Tom Morris | Tom is a specialist in property litigation and costs law. He has… | View Profile |
| | Tim Morshead | Tim is a litigation specialist practising in commercial and real estate law.… | View Profile |
| | Tim Mould | Tim Mould was called to the Bar in 1987 and took silk in… | View Profile |
| | Richard Moules | Richard was called in 2005. He specialises in planning & compulsory purchase,… | View Profile |
| | Philip Nathan | Philip joined chambers in April 2010 from 36 Bedford Row. First called… | View Profile |
| | James Neill | James was called to the Bar in 2006. He joined Landmark Chambers… | View Profile |
| | David Nicholls | David has a broad practice with a particular emphasis on real estate… | View Profile |
| | Katherine Olley | Kate is an established and highly experienced planning law practitioner. She is… | View Profile |
| | Andrew Parkinson | Andrew was called to the Bar in 2010. His practice covers all… | View Profile |
| | Carine Patry | Carine Patry was called to the Bar in 2000 and is a… | View Profile |
| | Simon Pickles | Simon Pickles practices principally in three areas – planning, compulsory purchase &… | View Profile |
| | Matthew Reed | Matthew was called in 1995 and practices in planning, environmental, local government… | View Profile |
| | Heather Sargent | Heather practises primarily in planning and compulsory purchase, environmental and EU law.… | View Profile |
| | Fiona Scolding | Fiona's practice focusses upon public law challenges in a wide variety of… | View Profile |
| | Miriam Seitler | Miriam practises in all areas of property litigation – landlord & tenant… | View Profile |
| | Joel Semakula | Joel joined Chambers in 2020 following completion of pupillage during which he… | View Profile |
| | Alex Shattock | Alex has a broad practice with a focus on public, planning and… | View Profile |
| | Zack Simons | Zack is one of the most highly rated junior planning barristers in… | View Profile |
| | David Smith | David Smith was awarded the Philip Teichman Scholarship by the Inner Temple… | View Profile |
| | Julia Smyth | Julia joined Landmark Chambers in June 2019 following a successful practice at… | View Profile |
| | Myriam Stacey | Myriam took silk in 2021 following a highly successful practice as a… | View Profile |
| | Nicholas Taggart | Nic is principally a specialist in commercial property law. Over the years,… | View Profile |
| | Reuben Taylor | Reuben Taylor QC specialises in all aspects of Planning, Environmental, Compulsory Purchase… | View Profile |
| | Joe Thomas | Joe joined Chambers in 2020 following completion of pupillage during which he… | View Profile |
| | Richard Turney | Richard was called to the Bar in 2007 and specialises in planning,… | View Profile |
| | Yaaser Vanderman | Yaaser's practice covers public law and human rights, planning and environmental law… | View Profile |
| | Aaron Walder | Aaron was called to the Bar in 2002 and joined Landmark Chambers… | View Profile |
| | Robert Walton | Robert Walton QC was called in 1999 and took silk in 2019.… | View Profile |
| | Galina Ward | Galina specialises in public and administrative law, acting for a range of… | View Profile |
| | Rupert Warren | Rupert Warren QC is a specialist in planning and related areas of… | View Profile |
| | Toby Watkin | Toby is an established and experienced practitioner dealing with all areas of… | View Profile |
| | Tom Weekes | Tom is a property litigation specialist. Before taking silk (in 2016), he… | View Profile |
| | Stephen Whale | Stephen was called to the Bar by Gray's Inn in 1999. He… | View Profile |
| | Sasha White | Sasha White QC is a Planning specialist with particular expertise in planning… | View Profile |
| | Jenny Wigley | Jenny's practice is focused on planning and environmental law and non-domestic rating… | View Profile |
| | Luke Wilcox | Luke Wilcox was called to the bar in 2013 (Middle Temple); he took… | View Profile |
| | Guy Williams | Guy Williams was called to the Bar in 2000. He specialises in… | View Profile |
| | Jonathan Wills | Jon was called to the Bar in 2006, and has been practising… | View Profile |
| | Katrina Yates | Katrina has been recognised in the legal directories as a leading Property… | View Profile |
| | Kimberley Ziya | Kim joined Chambers in 2019 following completion of pupillage during which she… | View Profile |
Top Tier Set Rankings
Set Rankings