Alexander Whatley > Chambers of David Berkley QC > Bournemouth, England > Lawyer Profile
3PB
Offices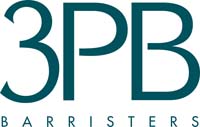 Chambers of David Berkley QC
3PB
3PB BOURNEMOUTH, 30 CHRISTCHURCH ROAD
BOURNEMOUTH
BH1 3PD
England
Alexander Whatley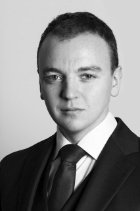 Work Department
Commercial; Personal Injury; Property and Estates
Position
Alexander Whatley has a busy civil practice incorporating Commercial, Personal Injury and Property.
Alexander joined 3PB after successful completion of his pupillage. Before commencing his career at the Bar he worked in a City advisory firm conducting investigative corporate intelligence for global merchants and hedge funds in the field of international commodity trading.
Competitions:
Finalist in the Thomas A. Finlay International Mooting Competition
Winner of Southampton Law Society Negotiation Competition
Winner of Southampton Speed-Mooting Competition
COMMERCIAL
Alexander regularly conducts Fast and Multi-Track commercial trials in addition to representing parties in mediations and other forms of alternative dispute resolution.
Recent cases include:
FP Ltd v LT Ltd [2018] A T Ltd v M C Ltd [2018]; W K v CWC Ltd [2018]; CS v HH Ltd [2019] HF Ltd v RF Ltd [2020] et al – Represented both Claimants and Defendants in a sequence of recruitment agency litigation – ATOW Alex has not lost a recruitment trial.
L v C [2020] – Successfully struck out the defective pleadings of an unrepresented party before irrecoverable litigation costs escalated and secured a costs order for the Defendant.
M v R [2020] – Successfully represented the Claimant in High Court proceedings to recover a judgment debt through enforcement.
C & C v D [2019] – Represented the Claimants in a 3-day misrepresentation trial involving an alleged village conspiracy, abusive neighbours and the existence of ghosts.
R v M [2019] – Acted for the Defendant in a contract dispute arising out of a university start-up venture which had transformed into a multi-million-pound media company.
Bank v R & R [2019] – Acted for two individuals in a misrepresentation action against a national bank concerning a £250m fraud.
In the Matter of W E PLC [2018] – Acted for the company in the High Court over the course of several months in a successful application to reduce their share premium account and transfer to special reserve in the amount of £6m.
Contract
Alexander is a contract specialist providing representation and advice in the following areas:
Energy. Acting in trials concerning the ECO/ Green Deal and the supply and installation of energy-generating equipment.
Franchise agreements including advising on a dispute with an international franchising company in the milkshake industry.
Utilities with sub-speciality in water supply contracts for individuals and companies including extensive experience with the OFWAT guidance.
Agency law with a sub-speciality in recruitment and estate agency litigation
Reputational damage arising out of breach of contract including a successful recovery of damages arising from a horse trainer being labelled dishonest after feed purchased from a supplier was found to contain prohibited substances
Consumer law advising and acting in cases concerning consumer contract regulations, consumer protection and UCTA.
Residential and commercial construction disputes
Misrepresentation in both tort and contractual claims
Commercial Litigation, Insolvency and Company Law
Reduction in Share Capital Applications
Shareholder Misfeasance including illegal conduct arising out of the Companies Act 2006
Breach of fiduciary duty claims
Professional Negligence with extensive experience against architects, surveyors and estate agents.
Claims in restitution relating to business and commerce
Extensive experience in conducting and opposing relief from sanctions applications
Product liability including advising on a defective paint grenade
Travel-related claims including international timeshare agreements
Libel claims arising from online defamation and reputational damages.
Limitation
Part 36 disputes.
PERSONAL INJURY
Personal injury forms the centre of Alex's practice. He regularly appears in matters in the Multi-Track and Fast Track concerning:
Road traffic accidents
Employer's liability
Occupier's liability
Product liability
Vicarious liability
The Highways Act
Psychological Injuries
Chronic pain injuries
Fundamental Dishonesty
Alex regularly conducts multi-track matters involving fraud, exaggerated claims, low velocity impacts and fundamental dishonesty.
Alex has considerable experience drafting pleadings and advices in complex personal injury cases including matters involving permanent conditions and provisional damages.
Credit Hire
Alex has extensive knowledge in credit hire matters through regular instructions in high value fast track disputes. He undertakes work on both claimant and defendant sides and has dealt with cases covering the complete range of credit hire issues.
PROPERTY AND ESTATES

Alex's court experiences includes:
Mortgage Possessions
Mortgage Applications
Landlord and Tenant (Residential and Commercial)
Trespass
Charging Orders
Bankruptcy and
Nuisance.
Alex's written experience extends to advising on property disputes including:
Commercial Leaseholds
Relief from Forfeiture
Construction Contracts and
Service Charges.
Career
Year of call 2014
Memberships
Personal Injury Bar Association
BPP Civil Forensic Accountancy Course
Education
Kaplan Law School BPTC
University of Southampton LLB Law
Inner Temple Profumo Scholarship
Inner Temple Major Exhibition Award
Inner Temple Duke of Edinburgh Award
Kaplan BPTC Future Potential Scholarship
Top Tier Firm Rankings
Firm Rankings