Sarah Clarke > Chambers of David Berkley KC > Bristol, England > Lawyer Profile
3PB
Offices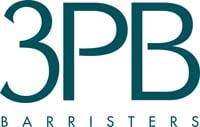 Chambers of David Berkley KC
3PB
ROYAL TALBOT HOUSE, 2 VICTORIA STREET
BRISTOL
BS1 6BB
England
Sarah Clarke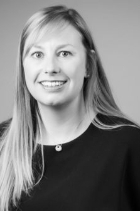 Work Department
Employment and Discrimination; Personal Injury; Commercial
Position
Sarah Clarke is an experienced advocate, specialising in Employment, Commercial and Personal Injury law.
Typical areas in which she receives instructions include:
Employment
All forms of discrimination claims under the Equality Act 2010
TUPE
Whistleblowing
Unlawful deduction from wages
Unfair dismissal
Commercial
Restraint of trade, including claims involving issues arising out confidentiality, non-solicit and non-compete clauses
Bonus payments
Breach of contract
Misrepresentation
Interim injunctions
Personal Injury
Road traffic claims, including cases involving Low Velocity Impact issues and staged accidents
Public liability claims
Employers' Liability claims
Holiday claims
Employment and Discrimination

Sarah is an employment law specialist. She appears for both claimants and respondents in the Employment Tribunal and the Employment Appeal Tribunal. She has experience of the following types of claims:
Unfair and wrongful dismissal
Sex discrimination
Race discrimination
Disability discrimination including failure to make reasonable adjustments claims, discrimination arising from disability and direct discrimination
Sexual orientation discrimination
Maternity discrimination
'Whistleblowing' claims
Unlawful deduction from wages/ holiday pay claims
Claims under the National Minimum Wage Regulations 2015
Illegal contracts of employment
TUPE
Equal pay
Recent cases:
Chowdhury v Marsh Farm Future UKEAT/0205/DA. https://assets.publishing.service.gov.uk/media/5e9d7c8086650c031715996a/Mr_N_A_Chowdhury_v_Marsh_Farm_Futures_UKEAT_0205_19_DA.pdf
Tykocki v Royal Bournemouth and Christchurch Hospitals NHS Trust UKEAT/0081/16/JOJ. Sarah successfully appealed a decision that a dismissal was fair. It was argued that the decision was perverse as the judge failed to take into account relevant factors
Anderson and ots v First Wessex UKEAT /0132/17/RN. Sarah acts for the Respondent in this matter. She succeeded at first instance, and the matter is currently listed for a preliminary hearing in the EAT. Over 100 claims were brought for detriment on the grounds of trade union membership
Elliott v Plymouth Hospitals NHS Trust UKEATPA/0826/14/LA. Sarah appeared for the Appellant in relation to a claim for discrimination arising from disability
Lynch v Stockley Academy UKEATPA/0097/17/BA. Sarah successfully represented the Respondent at first instance in a 10-day trial in a claim for unfair dismissal and whistleblowing. The matter is currently listed for a preliminary hearing in the EAT
Fathers v Pets at Home Ltd UKEAT/0424/13/DM. An appeal under the Equality Act 2010, Sarah successfully argued that the tribunal had erred because they had not addressed the 'deduced effects' and 'likelihood of recurrence' provisions in determining whether or not the Claimant was disabled
Acting for the Claimant in a claim against a well-known airline in respect of a claim that the overtime policy constitutes indirect sex discrimination and less favourable treatment on the ground of part-time worker status
Sarah secured an extremely favourable settlement for the claimant (on day 1 of a 4-day trial) in a claim for unfair dismissal and disability discrimination against a premier league football club
Sarah acted for the 2nd Respondent in the Remploy litigation. Claims were brought by over 1,000 employees arising out of the closure of several Remploy factories across the country as a result of a decision by the DWP to reduce funding
Sarah successfully acted for the claimant in a 9-day trial against a major finance house in a claim for disability discrimination
Successfully acted for the Respondent, an employment advice centre, in a 5-day unfair dismissal and discrimination on the grounds of sexual orientation claim (involving applications to the EAT)
Acted for the Claimant, a midwife, in a 4-day trial in a claim for unfair dismissal arising out of allegations of gross negligence in respect of two births
Acted for the Respondent in a 4-day trial in a claim for disability discrimination and unfair dismissal. The Claimant, a registered nurse in a care home for the elderly, was dismissed on the basis of gross negligence and putting residents at risk
Acted for the Claimant in an application for a restricted reporting order in a claim against an Academy and the Principal regarding allegations of sexual harassment. Unusually it was the Respondent who sought the order, and this was successfully opposed by the Claimant. The matter was widely reported in the press.
Sarah also has substantial experience in relation to interim injunction applications in the High Court to enforce restrictive covenants.  For more information on this area please see her Business and Commercial Profile.
Sarah has been appointed to the barrister panel of ELAAS (the Employment Lawyers Appeals Advice Scheme). ELAAS is a service offering pro bono employment law advice to appellant and respondents where there is a preliminary hearing in the EAT with no previous legal representation on record. She therefore has vast experience of rule 3(10) permission hearings.
Personal Injury

Sarah accepts instructions in all areas of personal injury work, including accidents at work, road traffic accidents, public liability disputes and holiday claims arising from The Package Travel, Package Holidays & Package Tours Regulations 1992. Sarah is regularly instructed in fast track and multi-track trials and interlocutory hearings, including costs and case management hearings.
Sarah has specific experience in the following areas:
Road traffic accident claims, including Low Velocity Impacts and staged or induced accidents
Credit hire- Sarah has dealt with all of the various issues that arise in such claims, including need, period, rate, the 'Doorstep' Regulations, late signing, offer of replacement car and so on
Employers' Liability
Public Liability
Animals Act claims
Highways Claims.
Recent cases
Acting for the defendant in a claim in which the claimant alleged that an injury had been caused in a road traffic collision, but the defence was that in fact the injury occurred in a betting shop and was thus a fraudulent claim.
Acted for the defendant in a road traffic accident claim in which the defence was that the claimant was lying about having sustained any injury. Involved allegations of fundamental dishonesty and consideration of section 57 of the Criminal Justice and Courts Act 2015.
Acted for the defendant in a road traffic accident claim in which there were five claimants, all of whom had allegedly been injured. There was evidence of a substantial number of previous claims and major inconsistencies in the medical records and expert reports which required detailed cross-examination.
Acted for the Claimant in a multi-track case in which the Claimant sustained serious physical and psychological injuries as a result of being seriously assaulted by her husband
Advising the Claimant in a high value matter in an occupier's liability claim in which the claimant suffered a serious head injury leading to a permanent psychogenic tremor
Acting for the child Claimant in an occupier's liability claim brought against a well-known supermarket arising out of accident involving a non-secure shelving unit
Acting for the Claimant in an employers' liability claim brought against a well-known fast food restaurant arising from a fall at work
Acting for the claimant in a 2-day multi-track trial in a claim against a Council for a slip and trip accident. Live evidence was heard from two Consultant Orthopaedic Surgeons
Acting for the Claimant in a slip and trip claim brought against her local authority, as a result of which the claimant developed CRPS.
Quantum
Sarah regularly advises on quantum issues as well as conducting trials dealing with complex quantum issues. She frequently is instructed to draft pleadings, including complex schedules of loss incorporating future care claims, future treatment, loss of earnings, loss of pensions and Smith v Manchester awards.
She has experience in the following areas:
Orthopaedic injuries and associated treatments including spinal decompression, open reduction and internal fixation, prolapses, strains and so on
Psychological trauma, including PTSD, depression and adjustment disorders
Complex regional pain syndrome
Scarring
Damage caused to teeth, often necessitating future treatment.
She is willing to consider instructions funded by way of a conditional fee agreement in appropriate cases.
Sarah has recently lectured on retracting admissions of liability and important updates in respect of the CPR (including costs budgeting and the interplay between the new rules on proportionality and additional liabilities). She is more than happy to provide lectures on appropriate topics.
Commercial

Sarah's commercial practice includes advising, drafting and representing clients in a range of general contractual and commercial matters.  She represents clients in the County Court and High Court. As well as conducting trials Sarah has extensive experience representing clients in the following matters:
Applications for relief from sanction
Interim injunctions
Strike out applications
Summary judgment applications
Applications for pre-action disclosure
Costs and case management hearings
Whilst Sarah has a general commercial practice, she has specific experience in the following areas:
Contractual disputes
Misrepresentation
Credit hire contracts and subrogated claims on behalf of insurers (acting for claimants and defendants)
Restrictive covenants
Sale of goods and consumer credit (with a niche practice in package holiday regulations)
Bonus payments
Sarah also has an extensive employment practice, giving her an invaluable insight and skill set when dealing with cases involving employer/employee disputes. In particular, Sarah has gained considerable experience in matters involving restraint of trade, and thus regularly advises on the enforceability of restrictive covenants and whether or not an interim injunction should be sought.
Typical recent and on-going cases include:
Advising an accountancy partnership in relation to breach of contract and interim injunction proceedings against a former partner for breach of a non-solicitation clause.
Acting for a hairdressing salon in relation to breach of non-compete and non-solicitation clauses.
Advising a dental practice in relation to a breach of agreement claim regarding non-poaching of employees and repudiatory breach of contract. One of the issues was whether or not the covenants were too wide.
Advising a company in a claim against a former director for breach of confidentiality, breach of fiduciary duties and losses flowing therefrom. Involved evaluation as to whether consideration was provided given that the covenants were entered into some time after employment commenced.
Acting for the defendant former employee in a pre-action disclosure application, in which allegations of breaches of confidentiality, non-solicit and non-compete clauses were made. Involved allegations against the employee's new company of procuring a breach of contract.
Acting for a former employee of a high-end dating site in a matter involving alleged breach of confidentiality, raising issues of the public interest defence and whistleblowing.
Acted for a community council in an interim injunction application involving allegations of breaches of the Equality Act.
Acted for the claimant in a claim for sums due under a personal guarantee, involving issues of consideration, misrepresentation and non est factum.
Acted for the defendant employee and his new employer in an interim injunction application in the High Court.
Sarah has recently lectured on restrictive covenants and the various remedies available and is more than happy to provide a lecture on an appropriate topic.
Career
Called 2005, Inner Temple.
Memberships
Employment Law Bar Association (ELBA)
Education
BA (Oxon) 2:1 Jurisprudence
BVC Nottingham Law School
Inner Temple Exhibition 2004
Sally Ball Award 2004
Lawyer Rankings
(Leading Juniors)
Ranked: Tier 1
Sarah Clarke – 3PB 'Sarah is a force of nature. She is fantastic at cross-examination, has incredible mastery over the details and is very personable; clients love her.'
Led by the 'organised and efficient' Craig Ludlow , 3PB's employment group has 'a great strength in depth regarding employment law'. Ludlow and Sarah Clarke are highly regarded for their expertise in representing respondents and claimants in cases involving discrimination issues, whistleblowing matters and unfair dismissal claims. In a recent case highlight, Stephen Wyeth successfully represented the claimant in Preen v Coolink Ltd and Mr R Mullins, an automatic unfair dismissal claim for a health and safety reason arising from the Covid-19 pandemic. Gareth Graham is regularly instructed by NHS Trusts and health boards in whistleblowing and discrimination cases.
Top Tier Firm Rankings
Firm Rankings