Firm Profile > DLA Piper > Kiev, Ukraine
DLA Piper
Offices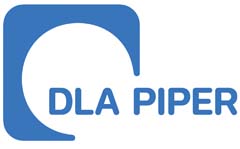 DLA Piper
77A CHERVONOARMIYSKA VUL
03150 KYIV
Ukraine
DLA Piper > The Legal 500
Rankings
DLA Piper >
Firm Profile
The firm: DLA Piper is a global law firm that provides its clients with legal and business solutions locally, regionally and internationally using integrated teams of lawyers with experience that spans a broad range of disciplines. DLA Piper is widely recognised for its pioneering approach and extensive geographic reach, which enables the practice to look after the business issues that matter to its clients – whether they are large or small. Clients of DLA Piper include single-owner startups, local and household name companies, multinationals, financial institutions, FTSE and Fortune 500 enterprises and their subsidiaries, public bodies and governments.
The Kyiv office of DLA Piper is fully integrated with the international legal practice of DLA Piper. More than 4200 lawyers of DLA Piper work in offices throughout Asia, Europe, the Middle East and the United States, and provide the clients with the full range of legal services. The firm works to serve existing legal needs of our clients wherever they choose to do business. DLA Piper has a well-established multidisciplinary practice in Ukraine since 2005. Being at the Ukrainian market for more than 13 years by now, DLA Piper team understands the Ukrainian business, and knows the local environment in detail. Clients of DLA Piper include single-owner startups, local and household name companies, multinationals, financial institutions, FTSE and Fortune 500 enterprises and their subsidiaries, public bodies and governments. DLA Piper has a dedicated team of professionals covering all legal aspects relevant to doing business in Ukraine in the major sectors including energy, financial services, life sciences, hospitality and leisure, retail, infrastructure, media, mining, oil & gas, IT/technology. Currently in Ukraine the firm is staffed with more than 75 people (including 45 lawyers and 7 partners).
Areas of practice
Antitrust and competition: permits for concentrations; for concerted practices (cartels, horizontal and vertical agreements), leniency program advice; advice on protection from unfair competition, compliance advice and audits (full scope due diligence), obtaining of preliminary conclusions (comfort letters) from the Antimonopoly Committee of Ukraine; abuse of dominance advice; advice on commercial agreements and trade practices, natural monopolies and public procurement; support during investigations by the Antimonopoly Committee of Ukraine, as well as competition litigation; advice on regulatory developments in Ukraine and on regulations of specific sectors (financial services, public procurement).
Corporate and M&A: set up and termination of businesses; corporate governance; M&A transactions, including due diligence; corporate restructuring and reorganisation; corporate investigations and compliance and legal support of day-to-day operations.
Finance and projects: M&A and regulatory work in the banking and finance sectors, asset, debt and capital markets transactions, structured finance, project finance, real estate finance, aviation finance (including lease and repossession of aircrafts), debt restructuring projects, insolvency-related matters, infrastructure and PPP projects, oil and gas, mining, conventional and renewable energy.
IP and technology: various IP matters, in particular, registration and protection of IP in Ukraine and overseas, IP portfolio management, IP due diligence, structuring of IP ownership and commercialisation of IP, IP protection strategies, unfair competition issues, parallel import and counterfeits, licensing and assignment agreements. In the technology sector: IT outsourcing, internet, e-commerce, domain names and telecommunications, data protection, software and hardware, technology transfer. In the media and sport sector: publishing, cinematography, advertising and sponsorship, ambush marketing. Commercial: drafts of commercial agreements.
Labour: full legal support of hire and dismissal, including complex sensitive and mass redundancies; preparation of all types of labour-related documents (employment contracts, secondment agreements, personnel policies, collective bargaining agreements, etc); employment due diligence; personal data protection matters; employment-related tax issues; labour disputes; alternative compensation models; employee stock option plans; employment of foreigners and immigration law issues.
Litigation, arbitration and investigations: all types of dispute resolution including cross-border litigation and international arbitration; global investigations including FCPA and UKBA driven; fraud investigations, white-collar crime, contentions and non-contentious compliance, AML and other regulatory checks and investigations.
Real estate and construction: acquisition/sale and lease transactions for immovable property and land; registration of associated rights; establishment of business presence, expansion and structuring of retail business, construction and planning matters, industrial and infrastructure projects, real estate due diligence, structuring of real estate transactions and construction investment projects, real estate contracts (including preliminary and principal sale/purchase and lease contracts, investment agreements and more), mortgage lending and environmental issues.
Tax: corporate tax, VAT and customs, tax driven restructurings at a domestic and international level, as well as M&A transactions from the tax perspective, including tax due diligences, reviews of tax profiles of entities, tax controversy, litigation and transfer pricing.
Staff Figures
Number of lawyers : 4,000 at this office : 45
Languages
English Russian Ukrainian
Other
Other offices : Multiple offices throughout: Other offices : Australia Other offices : Belgium Other offices : Canada Other offices : China Other offices : Germany Other offices : Italy Other offices : New Zealand Other offices : Saudi Arabia Other offices : Scandinavia Other offices : Russia Other offices : UAE Other offices : UK Other offices : USA Other offices : Individual offices in: Other offices : Amsterdam Other offices : Bangkok Other offices : Bratislava Other offices : Bucharest Other offices : Budapest Other offices : Casablanca Other offices : Doha Other offices : Johannesburg Other offices : Kuwait City Other offices : Kyiv Other offices : Luxembourg Other offices : Madrid Other offices : Mexico City Other offices : Muscat Other offices : Paris Other offices : Prague Other offices : San Juan Other offices : São Paulo Other offices : Seoul Other offices : Singapore Other offices : Tokyo Other offices : Vienna Other offices : Warsaw
Diversity/Community
At DLA Piper we are firmly committed to diversity and inclusion. For us, diversity isn't just about visible differences, it's the unique blend of talents, skills, experiences and perspectives that makes each of us an individual and we know it's crucial to have a culture and environment where those differences are genuinely valued. As a global business law firm, with a diverse client base, we know that our clients expect our people to represent the communities in which we work and value our ability to advise them on both local and global cultures and markets. We believe that our approach to diversity and inclusion enables us to attract the best talent, build the most effective teams and deliver the highest level of client service.
For more information on our specific D&I initiatives please see www.dlapiper.com
Top Tier Firm Rankings
Firm Rankings