DLA Piper > Paris, France > Firm Profile
DLA Piper
Offices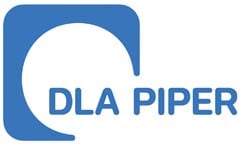 DLA Piper
27 RUE LAFFITTE
75009 PARIS
France
DLA Piper > The Legal 500
Rankings
DLA Piper
has expertise in commercial contracts for aerospace companies and has, under the lead of
Gregory Tulquois
, been very active in advising aviation and industry players on the impact of the Covid-19 pandemic on their contracts. The Paris team is also particularly dedicated to liability disputes, IT and digital transformation-related projects, and corporate transactions.
Vonnick Le Guillou

and
Stéphane Lemarchand
 direct the practice together with Tulquois.
DLA Piper
advises clients on complex data transfer projects and cybersecurity concerns. The team has particularly strong expertise in data for the life sciences and pharmaceutical sector, accompanying laboratories in their GDPR compliance programmes and advising on the data protection aspects of clinical trials. The cybersecurity team is led by
Denise Lebeau-Marianna
with the support of
Fabienne Panneau
for the contentious aspects,
Fabien Ganivet
on the criminal aspects, and
Jonathan Rofé
 on the IT law side.
DLA Piper
has a particularly strong offering in the negotiation of highly complex agreements for the design, implementation, worldwide deployment and operationalisation of strategic IT solutions, both on-premise and SAAS. The firm is also well regarded for its contentious work, including IT project failure assistance, ERP implementation liabilities issues, outsourcing termination issues, software compliance claims and termination liabilities.
Stéphane Lemarchand
is recognised as an IT disputes specialist.
Jonathan Rofé
's expertise lies in outsourcing agreements.
Frank Valentin
joined in 2021 from
ADVANT Altana
.
With a presence spanning the Americas, Europe, the Middle East, Africa and Asia Pacific, the Paris insurance team at
DLA Piper
 leverages the bench strength of its global network and the experience of its team to advise major risk carriers and French and multinational insurers, insurance distributors, equipment manufacturers, aircraft manufacturers and MROs industrial companies. Headed by international liability claim and aviation industry expert
Vonnick Le Guillou

, the group's full service extends to assistance with tort and personal injury claims, product liability, casualty, property, cyber, and trade credit and credit risk. The team also handles civil or criminal pre-litigations, litigations and arbitration cases. The group's client portfolio includes key market players such as Chubb, Zurich Insurance, and Allianz. Counsel
Luc Bigel
 and senior associate
Hamza Hakli
support the team in insurance regulatory matters.
DLA Piper
is a go-to firm for cross-border banking and financial regulatory projects. The practice focuses on payment services and electronic money, including the contractual and procedural implementation of obligations arising from various recent European directives. Former practice head Sébastien Praicheux recently left the firm.
DLA Piper
's experienced team regularly assists clients with their reorganisation projects. The team's outstanding experience in the aerospace sector earned it instructions for significant collective downsizing and plant closure projects from key players in the field, including a major low-cost airline, which were particularly affected by the Covid-19 pandemic. Additionally, the team also recently advised on plant closure and reconversion projects in other industrial sectors. Finally, the practice must also be acknowledged for its strong litigation expertise, as well as for its ability to deal with a broad array of collective and individual files. Practice head
Philippe Danesi
 and 
Bijan Eghbal
are particularly recommended. Senior counsel
Marine Gicquel
 and 
Jérôme Halphen
are the other key members.
DLA Piper
advises healthcare players on all legal and tax issues relevant to their business development and supports healthcare establishments and health authorities as well as major global companies in the healthcare, pharmaceuticals, biotechnology, and medical devices sectors. The firm is involved in some key arbitration and mediation proceedings for leading pharmaceutical companies regarding breaches of commercial agreements;
Michael Ostrove
handles these matters. IP litigator
Frank Valentin
and his team joined the firm in 2021, adding a strong patent litigation offering to the practice.
DLA Piper
hired 
Frank Valentin
from
ADVANT Altana
in February 2021 as global co-chair for media, sport and entertainment. Since his arrival, the very experienced litigator (whose expertise also includes patent and copyright matters) has built on the team's strong track record in international disputes. In addition to its forensic practice, the group also assists with licensing matters, frequently in the context of wider contracting strategies, and acts on trade mark and design clearance and prosecution matters.  The practice is particularly active in the media and entertainment, IT, e-commerce and life sciences sectors.
The investment funds team at 
DLA Piper
, which is well known for its longstanding experience of fund formation, has a strong profile among fund managers. Its expertise spans a wide range of private funds vehicles, such as venture capital, buyout, debt, infrastructure, private equity real estate and funds of funds.
Benjamin Aller
 has two decades of experience advising on private investment funds and related transactions. He co-heads the practice with 
Julien Vandenbussche
, who specialises in financial regulation and the structuring of investment funds.
George Pinkham
,
Raphaël Béra
and
Sylvie Vansteenkiste
 are the other key contacts.
DLA Piper
 has a notable footprint in the private equity arena, with it being able to field lawyers with specialisms in corporate, tax, litigation, finance, real estate, employment and restructuring. The group is known for its sector-oriented approach, with work spanning areas such as manufacturing, life sciences, education and technology. Its clients also benefit from new initiatives such as the Luxembourg desk, which serves as a cross-border platform between the Paris and Luxembourg offices.
Sarmad Haidar
, who is the lead partner at the firm, works with counsel
Alice Magnan
. 
Xavier Norlain
,
Jérémy Scemama
 and
Matthieu Lampel
 joined
Shearman & Sterling LLP
 in 2021.
DLA Piper
stands out for its '
excellent mastery of real estate matters' 
particularly in domestic and pan-European real estate investments.
Olivia Michaud 
leads the team which includes
Antoine Mercier
, the name to note for real estate investment and complex asset management, and
Myriam Mejdoubi
who specialises in advising investors on the acquisition and disposal of real estate portfolios. The firm recently advised Blackstone on the acquisition and refinancing of a large portfolio of logistics warehouses in the Paris region totaling around 65,000m2.
Antonia Raccat
 left the team in 2021. Public law specialist
Ruxandra Lazar
joined the firm from
King & Spalding LLP
 in November 2021.
DLA Piper
has a strong expertise in public private partnerships and public procurement contracts. The firm is involved in several large matters in that area, notably in the transport, broadband and recycling sectors. It also handles related litigation concerning PPP performance issues and has recently won a case challenging the transcription of a EU directive in France. Lately, the firm has increased its involvement in renewable energy projects in France and Africa, notably advising on France's latest offshore wind project tender offer. The practice recently expanded its range of expertise through the hiring of partner
Ruxandra Lazar
(ex
King & Spalding LLP
) in November 2021 who adds remarkable regulatory know-how, especially in the energy sector. The team mainly acts for sponsors, but also assists lenders and public entities.
Jérôme Pentecoste
is in charge. Pascal Martin left in December 2020.
DLA Piper
 stands out for its work advising both lenders and borrowers on real estate finance transactions. 
Erwan Lacheteau
, who has extensive experience of this area, is regularly sought out by investment funds and financial institutions on domestic and cross-border mandates. As part of its offering, the practice is also active in bilateral and syndicated lending facilities. Maud Menon left the firm in January 2022.
DLA Piper
provides assistance to many French and global corporations from various sectors, including the luxury goods, food, pharmaceutical, automotive and aeronautics industries. The practice assists with the setting up and review of compliance programmes, including French anti-corruption policies. It also advises clients on conducting internal investigations and on data and securities compliance issues. Practice head
Fabien Ganivet
and counsel
Sara Koski
are the key names.
DLA Piper
is able to provide litigation expertise to a varied client portfolio. Investment funds and corporations turn to
Marine Lallemand
for corporate litigation, recently for a major M&A dispute in the telecoms sector. Senior counsel
Bruce Mee
 and
Vonnick Le Guillou

 offer high-level product liability and insurance expertise and are often involved in sensitive international cases, mainly acting for leading industrial companies, insurers and financial institutions. Le Guillou is particularly renowned in the aviation sector.
Fabienne Panneau
fields a varied commercial litigation practice, including in the IT sector where she has particularly strong expertise.
DLA Piper
acts in investment and commercial arbitration disputes. The practice has a strong focus on Africa, handling large investment and commercial cases notably in the mining and telecoms sectors. In addition to acting in several key matters for the Republic of Guinea, the group is also involved in a major dispute concerning a landmark solar project in North Africa. In Europe, the practice acts in multiple matters involving Eastern European countries and acts in an exequatur case before the European Court of Justice whose decision is expected to help clarify the scope of application of the landmark Achmea decision regarding intra-European arbitration disputes. Investment disputes, such as the arbitration arisen from the expropriation of an online newspaper owner in Georgia, are also handled. The team acts both for companies and state entities. 
Michael Ostrove
, who also co-chairs the firm's global practice, and
Alexander Brabant
direct the team. 
Théobald Naud
is also noted.
The litigation and regulatory team at the Paris office of
DLA Piper
provides clients with strategies for a wide array of EU competition law and distribution matters. Headed by
Edouard Sarrazin
, who specialises in contentious competition proceedings expert, the group's comprehensive range of expertise covers cartels, dawn raids, investigations, unilateral practices, anti-competitive agreements,  as well as specialised advice for advising industrial and private equity clients on merger control matters. In addition, the firm announced the launch of Aiscension in March 2021, an AI-based service designed to detect cartels and cartel risk for clients.
DLA Piper
The copyright group at
DLA Piper
 is led by experienced IP practitioner
Frank Valentin
, who is well known for handling complex disputes in the TMT and life sciences sectors. The group is noted for advising leading entertainment and media brands on all IP-related issues, including the protection and development of strategies for their intangible assets, the implementation of contracting policies and anti-counterfeiting campaigns.
DLA Piper
has a strong track record across all aspects of intellectual property-related matters and advises clients on creating, managing, enforcing, and defending their patent portfolios. The group is active in transactional and litigation matters, both specialisms of practice head
Frank Valentin
, who has more than two decades' experience in intellectual property law and is particularly well versed in the technology and media sector.
DLA Piper
DLA Piper
is one of the market's leading references for private equity work. The practice assists leading investment funds as well as management teams with mid to large-cap private equity transactions. It also has a wealth of experience in advising on the structuring of the largest private equity and other alternative investment funds. In addition, the team advises on M&A and real estate transactions and handles litigation. The hiring of
Antoine Faure
from
CMS
in February has added new expertise in transfer pricing. Practice head
Fanny Combourieu
 and
Raphaël Béra
are top names in the private equity sphere.
DLA Piper
Drawing on the firm's substantial global network, the '
very knowledgeable and responsive
' cross-practice team at
DLA Piper
advises on a wide range of contentious and non-contentious matters for a strong mix of renowned corporate multinationals and media clients.
Alexis Fierens
is noted for his IP and commercial capabilities, most notably in the fields of copyright, know-how protection, and unfair practices.
Heidi Waem
heads up the Belgian data protection team, acting for major entertainment companies on privacy and cybersecurity issues, including proceedings before the data protection authority.
DLA Piper LLP (US)
has expanded is Latin America international arbitration department footprint in recent years with the 2019 hire of
Kate Brown de Vejar
in Mexico City as global co-chair of the international arbitration practice (alongside Paris-based
Michael Ostrove
), setting the ball rolling and playing its part in the firm's growing profile in the region; subsequently appointed deputy managing partner of the Mexico City team too, de Vejar is a current vice chair of the IBA's Arbitration Committee. The practice handles investment-treaty and commercial arbitration matters and has been particularly active in the infrastructure space. Experienced local and international arbitration practitioner
Gerardo Lozano Alarcón
is another notable name in the Mexico office, which was further strengthened with the lateral hire of
Gabriela Álvarez Ávila
from
Curtis, Mallet-Prevost, Colt & Mosle S.C.
in July 2021. The addition of
Ricardo Alarcón
(from
Shearman & Sterling LLP
) as associate director of the practice in Colombia -also in 2021- was an additional boost. Specialist senior associate
Sabrina Ramos
 in Buenos Aires is also noted.
DLA Piper >
Firm Profile
Global co-chairs: Roger Meltzer and Andrew Darwin
Co-chief executive officers: Simon Levine and Cameron Jay Rains
Number of partners: 1,500
Number of lawyers: 5,000
Languages: The firm speaks over 60 languages
Offices: Lawyers located in more than 60 countries throughout the Americas, Europe, the Middle East, Africa and Asia Pacific.
Please see https://www.dlapiper.com for further information about the firm.
Diversity/Community
At DLA Piper we are firmly committed to diversity and inclusion. For us, diversity isn't just about visible differences, it's the unique blend of talents, skills, experiences and perspectives that makes each of us an individual and we know it's crucial to have a culture and environment where those differences are genuinely valued. As a global business law firm, with a diverse client base, we know that our clients expect our people to represent the communities in which we work and value our ability to advise them on both local and global cultures and markets. We believe that our approach to diversity and inclusion enables us to attract the best talent, build the most effective teams and deliver the highest level of client service.
For more information on our specific D&I initiatives please see www.dlapiper.com