Firm Profile > DLA Piper > Paris, France
DLA Piper
Offices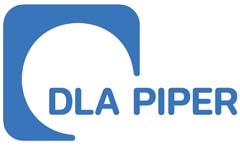 DLA Piper
27 RUE LAFFITTE
75009 PARIS
France
DLA Piper > The Legal 500
Rankings
DLA Piper fields a full-service aviation practice; it counts Airbus as a client and also acts for defence service providers, manufacturers and suppliers. As well as handling work related to litigation, arbitration, employment and insurance, the Paris-based team has a strong track record negotiating and drafting commercial contracts. The firm recently introduced its third-party funding option, enabling the non-recourse financing of the costs of a litigation or arbitration claim by a third party with no prior connection to it, allowing clients without capital to pursue meritorious claims. Litigator Vonnick Le Guillou leads the department and is an expert in insurance liability claims. She is assisted by global co-chair of the aerospace group, Gregory Tulquois who is focused on strategic transactions and is a member of the New York and Paris Bars. Counsel Sophie Cochery joined the team from HMN & Partners in early 2020 bringing with her specialism in insurance and reinsurance matters.
At DLA Piper, the team has a strong track record handling cybersecurity matters, where it is well placed to advise on all legal risks relating to cyberattacks, as well as related contentious, criminal law, and IT matters. The team frequently advises on GDPR compliance and data protection related to clinical trials and medical databases for clients in the healthcare, pharmaceutical, biotechnology, and medical device industries, where practice head Denise Lebeau-Marianna is a key name for data protection compliance and telemedicine projects. Jonathan Rofé focuses primarily on IT law. In March 2020, associate Juliette Chavane joined from Cornet Vincent Ségurel.
DLA Piper is sought after for its experience in large-scale strategic IT projects. Recognised as a key player in matters related to digital transformation, the department features a comprehensive offering covering cloud computing, big data, the internet of things and AI. Key names in the department include disputes specialist Stéphane Lemarchand and Gregory Tulquois who advises companies on strategic tech transactions. Practice-head Jonathan Rofé, who is described by clients as 'adaptable with great interpersonal skills' is highly regarded in the field of IT law, having developed specific expertise in relation to big data and the internet of things.
DLA Piper bolstered its practice with the arrival of counsel Sophie Cochery , formerly at HMN & Partners, in March 2020. Cochery's specialisation in insurance and reinsurance matters with a particular focus on industrial risks and the aviation sector ties in well with practice head Vonnick Le Guillou's own expertise. The practice is set up to handles disputes, regulatory matters and transactional work, with a complementary financial regulatory practice. Senior counsel Bruce Mee is the main contact for insurance matters regarding financial lines while counsel Luc Bigel specialises in regulatory work, especially regarding distribution questions and in the context of transactions and restructurings. The constant flow of complex cross-border matters demonstrates the team's prowess in multi-jurisdictional matters, including its ability to collaborate with colleagues in offices abroad, for example in Germany, Italy, the UK and the US.
Sébastien Praicheux 's arrival from Clifford Chance strengthens an already dynamic financial regulatory practice at DLA Piper. The firm's global coverage facilitates work on large cross-border projects including advising on anti-money laundering,  payment services, electronic money, and investment services, and the department also provides litigation support. The group acts for a diverse client list which counts credit, payment and electronic money institutions, investment firms and insurance companies among its number. Praicheux, who co-heads the group alongside Maud Manon, specialises in the full range of banking regulation work and also covers derivative products.
DLA Piper impresses with a very experienced team that leads a strong stand-alone practice. The group is particularly active in the industrial, technology and aviation sectors and well versed in managing a high amount of strategic files. It is notably assisting several key clients with strategic restructuring, plant and branch shutdown work as well as with related mass litigation on issues such as co-employment. It is also acting in a sensitive mass litigation dealing with moral harassment issues. Strategic individual files such as departures of key managers are also dealt with. The partnership consists of: practice head Philippe Danesi, Bijan Eghbal, Marine Gicquel and Jérôme Halphen.
DLA Piper combines an experienced fund-formation team with strong Paris-based tax capabilities. Lead duo Benjamin Aller and Julien Vandenbussche and their team handle a predominantly international caseload that includes matters involving Luxembourg-reserved alternative investment funds. Private equity funds account for the bulk of mandates, with seed and venture capital funds as additional core components of the practice. The team primarily advises on the structuring of funds in the mid-market and large-cap segments, and has a strong record of assisting both general partners and limited partners, with French, African and Middle-Eastern private equity houses constituting a key focus group. Secondary transactions, regulatory advice and compensation schemes are additional elements in the practice group's portfolio of expertise; it is also active in fund restructurings.    
DLA Piper's LBO team is a key pillar of the firm's Paris private equity practice. Group heads Xavier Norlain and Jeremy Scemama and their team assist private equity houses, managers and financial institutions on a very high number of transactions, making the group one of the most experienced in the French market. Mid-cap transactions are the team's mainstay, which, in combination with its broad sector expertise, allows the practice to maintain its reputation as one of the country's most prolific advisers. However, the group is also increasingly visible on large-cap matters. Additionally, thanks to the firm's exceedingly broad international footprint, the French practice can draw on the expertise of its colleagues abroad for cross-border matters on an as-needed basis.
DLA Piper's large real estate team impresses with its comprehensive range of expertise. The practice advises on transactions pertaining to all kinds of assets; including office, retail and hospitality. It is particularly active in the logistics field where it regularly assists leading names on landmark French and pan-European assets and portfolio transactions. Recently, the practice was also busy advising on acquisitions, sales and refurbishment work spanning various assets, and assisted asset managers and companies with leasing negotiations. Property financing work is also handled. Antonia Raccat is highly recommended. Practice head Olivia Michaud, Erwan Lacheteau, global co-head of real estate Antoine Mercier and Myriam Mejdoubi are the other key names, with counsel Gabriel Dalarun also contributing. Lionel Rosenfeld joined sbkg & Associés in December 2019.
A key name for mid-cap leverage acquisition deals, DLA Piper's team undertakes a steady flow of transactions for banks, senior debt funds and equity sponsors. While the firm is known for its strong international reach, the financing group is highly regarded for its domestic work, although does nevertheless act on a number of multi-jurisdiction mandates. Finance, projects, and restructuring head Maud Manon principally focuses on LBO acquisition finance and Erwan Lacheteau is the key name for infrastructure and real estate financing.
Led by Fabien Ganivet, DLA Piper 's team assists clients with the setting up and review of Sapin II and other vigilance and anti-money laundering regulation compliance programmes. The practice also provides assistance during crisis situations, such as conducting internal investigations. AFA compliance audits are a core part of the group's caseload.  Clients include leading French and international companies from a wide range of sectors, including life sciences, automotive and aviation. They benefit from the firm's global capabilities. Counsel Sara Koski is a key member of the team.
DLA Piper has strong litigation capabilities thanks to its deep bench of versatile practitioners. Through Marine Lallemand, the firm offers excellent corporate litigation expertise, including in disputes involving leading investment funds in relation to M&A and share purchase agreement execution issues. Insolvency-related disputes are another of Lallemand's strengths. The practice also has high-level product liability and insurance expertise, thanks to Bruce Mee and Vonnick Le Guillou who are regularly featured in sensitive international cases, often involving the US. Le Guillou, who heads the practice with Lallemand, is also highly regarded for her extensive experience in the management of challenging cases in the aviation sector, especially when acting for leading aviation engineering clients. Also recommended is Fabienne Panneau who assists with major commercial disputes. Counsel Joy Araman who also deserves a mention.
DLA Piper's Paris practice handles a large amount of investment and commercial arbitration as well as exequatur work in relation to Africa. The caseload also includes several European cases, notably acting for the Republic of Hungary and Moldova. The group's matters deal with a broad range of issues, including corporate and contract law, as well as with different industry sectors, including telecoms and construction. The practice is co-headed by the highly regarded Michael Ostrove and Alexander Brabant. Théobald Naud and counsel Maxime Desplats are also key members.
DLA Piper is well known for acting on behalf of major French and international clients on merger control, handling complex, cross-border matters as well as a high volume of domestic work. The team also has extensive experience in the growing area of foreign direct investment control procedures. Additionally, it is expanding its practice to handle competition investigations and litigation, particularly in the digital sector. Practice head Edouard Sarrazin is a key contact. Counsel Céline Espesson joined from the French Competition Authority in December 2019.
DLA Piper
's Paris team works closely with the global life sciences practice, representing major international healthcare, pharmaceutical and biotech companies. The practice's focus on the digitalisation of healthcare continues to grow and the team recently launched a guide, in partnership with Option Finance, covering the legal issues related to digital transformation. Group head 
Sonia de Kondserovsky
is particularly active in M&A transactions and licensing agreements. Thanks to the firm's full-service offering, the department can also call on experts in regulatory, commercial, IT and data protection matters.
Franck Valentin
was a new arrival in 2021.
Providing 'useful, pragmatic advice', DLA Piper is active on mid-cap and large-cap transactions, with its global network of offices facilitating cross-border deals. Retained by investment funds, shareholders, industrial groups and management teams, the core focus is on the tech, retail,  manufacturing, energy, infrastructure and hospitality sectors. The department has also pioneered several M&A solutions, including comparative guides and intelligence reports designed to assist clients in comparing global jurisdictions. Jointly led by Jeremy Scemama and Xavier Norlain, who are both highly regarded in the field, the team has further bench strength in the form of Simon Charbit, Sarmad Haidar and Sonia de Kondserovsky.
DLA Piper has a strong and experienced team with in-depth expertise in the private equity sector, mainly acting for private equity funds. It is one of the market's most qualified teams to advise on the structuring of large to jumbo-size funds. In the transactional field, the tax team works hand-in-hand with the corporate practice to advise investment funds or management teams on mid-and large-cap deals. Finally, the practice has strong property tax expertise, sought after by leading players such as Axa REIM, Real IS and AEW. Fanny Combourieu directs the practice which includes the highly regarded senior counsel Sylvie Vansteenkiste and Raphaël Béra. Counsel Gwenaël Kropfinger also deserves a mention.
CMS' very frequently assists companies with state aid and subsidies-related litigation, including VAT issues concerning public projects. Claire Vannini, who also specialises in EU regulation work, is a key name in that respect. Through François Tenailleau, the team also advises private operators on public procurement projects and related litigation, including school and hospital building refurbishment projects. Christophe Barthélemy is retained by leading energy operators to assist with energy regulatory issues. Finally, Cendrine Delivré advises on infrastructure projects.
DLA Piper has solid public procurement law expertise. The practice advises high-profile sponsors, lenders and public bodies on the awarding of major contracts in a broad range of sectors, including contracts for telecoms infrastructure and contracts for the construction of facilities for clients from the university, defense and healthcare sectors. The team is currently managing several files dealing with performance issues of past public law contracts. It also provides regulatory expertise. Jérôme Pentecoste and Pascal Martin co-head the team.
DLA Piper re-launched its practice in September 2019 after hiring Caroline Texier from Gide Loyrette Nouel A.A.R.P.I.. Texier and her team regularly advise debtors, shareholders and key suppliers. The practice also acts for investors presenting asset takeover offers. The team can rely on complementary support from the corporate, finance, real estate and employment departments.
DLA Piper's IP and technology practice remains active across the media, sport and entertainment industries. It advises on investment and corporate issues, rights acquisitions, and staging live events, along with copyright and trade mark protection and enforcement. Counsel Heidi Waem is currently overseeing the team following the departure of former practice head Patrick Van Eecke to Cooley LLP in September 2020.
Kate Brown de Vejar
, based in Mexico City, and Paris-based
Michael Ostrove
co-chair the international arbitration department at
DLA Piper LLP (US)
, which -in terms of the Latin American aspect of the practice- has undoubtedly benefitted from the firm's substantial development throughout the region in recent years. Senior partner
Gerardo Lozano Alarcón
works alongside Brown de Vejar in Mexico City and has extensive experience in arbitral matters - both local and international. In Lima, where the firm continues to represent Metro de Lima Línea 2 in ICSID proceedings against the Republic of Peru,
Guillermo Hesse
focuses on complex commercial arbitrations. The team can also call on Florida-based associate
Harout Samra
, who is focused on international arbitration work in both the public and private sectors. The firm has further strengthened its Latin American arbitration capability with the February 2021 hire of
Ricardo Alarcon
(from Shearman & Sterling LLP) as associate director of the practice at the Bogota office; and the promotion of Houston-based
Allissa Pollard
to partner. However,
Ileana Blanco
has retired and Buenos Aires-based
Mariana Lozza
departed in December 2020 to join the Argentine State Attorney's office as lead counsel. Since then, in late July 2021, the firm has hired former ICSID counsel
Gabriela Álvarez Ávila
(from
Curtis, Mallet-Prevost, Colt & Mosle S.C.
) to join its Mexico office.
DLA Piper >
Firm Profile
Global Co-Chairs: Roger Meltzer and Andrew Darwin
Co-Chief Executive Officers: Simon Levine and Cameron Jay Rains
Number of partners: 1,500
Number of lawyers: 5,000
Languages: The firm speaks over 60 languages
Offices: Lawyers located in more than 60 countries throughout the Americas, Europe, the Middle East, Africa and Asia Pacific.
Please see https://www.dlapiper.com for further information about the firm.
Diversity/Community
At DLA Piper we are firmly committed to diversity and inclusion. For us, diversity isn't just about visible differences, it's the unique blend of talents, skills, experiences and perspectives that makes each of us an individual and we know it's crucial to have a culture and environment where those differences are genuinely valued. As a global business law firm, with a diverse client base, we know that our clients expect our people to represent the communities in which we work and value our ability to advise them on both local and global cultures and markets. We believe that our approach to diversity and inclusion enables us to attract the best talent, build the most effective teams and deliver the highest level of client service.
For more information on our specific D&I initiatives please see www.dlapiper.com