Firm Profile > DLA Piper > Oslo, Norway
DLA Piper
Offices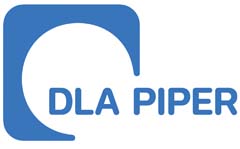 DLA Piper
BRYGGEGATA 6
PO BOX 1364, VIKA
0114 OSLO
Norway
DLA Piper > The Legal 500
Rankings
With notable expertise across construction projects and litigation, 
DLA Piper
 acts for a national and international client base, which includes Veidekke, China Communication Construction Company and Mesta. The group also assisted the Sichuan Road and Bridge Group with issues relating to its tender to build a bridge over Beitstadsundet, represented Cowi and AIG Europe in a dispute relating to the construction of a slaughterhouse, and advised the Municipality of Lørenskog on the construction of new roads and bridges. 
Are Hunskaar
 leads the department, which also includes the highly regarded 
Arne Engesæth
, 
Hans Christian Brodtkorb
and development project expert
Kjell-André Honerud
.
Alexander Plows
 leads the department at 
DLA Piper
 following 
Runar Hansen
's departure to 
Bull & Co Advokatfirma AS
in 2018. The group is a key name in the market for reinsurance and professional liability work; recent highlights include defending Multiconsult in a professional liability claim. The team also assisted Palaistra with its acquisition of an interest in Silver Pensjonsforsikring and advised Brightstar International on its provision of a mobile insurance programme to Telenor. Associate partner
Camilla Julie Wollan
is the key name for regulatory issues, associate partner 
Beate Vesterås
 (who joined from an in-house position) focuses on professional liability work and lead lawyer
Linn Kvade Rannekleiv
 joined from 
Wiersholm
 in 2018.
DLA Piper's 'full-service banking and finance department has good commercial knowledge, is highly capable of handling large transactions' and benefits from 'a well-functioning network in international deals'. The 'skilled, service-minded, friendly and quick team provides good constructive advice' under the leadership of Fredrik Lindblom, who is a key project financing name; he recently advised DekaBank on the project financing of an onshore wind farm project. Other highlights for the group include associate partner Camilla Wollan advising Bank Norwegian on regulatory and compliance issues. The highly regarded Erik Ramm is also a key name to note. Dag Thomas Hansson joined Kluge Advokatfirma AS in 2019.
DLA Piper 'manages to create solutions to very complex and interconnected transactions' and 'uses its knowledge of its clients and their businesses to make it easier to get straight to the point'. The group focuses on transactional work at a national and international level for a client base that includes Pareto Securities, Round Hill Capital and Ikea. Magnus Lutnæs leads the practice, which also includes the 'patient and persistent' Bjørn Slaatta, Anders Bergene, Thomas Rindahl Håkonsen and planning specialist Tone Gjertsen, who is 'in short, a dream lawyer'. Slaatta recently advised Skanska Norge on its sale of Lakkegata 3-9, a combined apartment, hotel and office building in Oslo. Line Ravlo-Losvik was a new arrival from Advokatfirmaet Selmer AS.
DLA Piper's practice has 'a hands-on and pragmatic approach' and includes managing partner Kaare Oftedal, who is 'effective, exceptionally service minded and confident enough to ask the extra questions other legal counsels might not dare', practice head Sveinung Mjaugedal, Fredrik Lykke and private equity expert Christian Fenner. The group assisted QuMei Home Furnishing Group and Huatai Zijin Investment with its public tender offer for Ekornes, and acted for Urbaser on its acquisition of RenoNorden. Stan Stewart joined from Baker McKenzie LLP.
DLA Piper 'succeeds in balancing its legal advice with the commercial interest of its clients in a unique manner' and leverages its global network to excel in cross-border litigation. The team also has notable experience in the insurance and construction sectors; the 'excellent' Are Hunskaar acted for Cowi and AIG Europe in a dispute relating to the construction of a slaughterhouse and Alexander Plows represented Veidekke Entreprenad in an insurance dispute relating to the liability of its subcontractor for the construction of a defective motorway tunnel. Johan Ratvik leads the group and Arne Engesæth is another key name to note.
Led by Fredrik Lindblom, DLA Piper's practice is a key name for project finance work, with notable expertise in the onshore wind sector. In a recent highlight, Lindblom advised DekaBank Deutsche Girozentrale on the project financing of an onshore wind farm project in Northern Norway. Other key individuals include transactional specialist Kaare Oftedal and finance expert Erik Ramm. Dag Thomas Hansson joined Kluge Advokatfirma AS in 2019.
DLA Piper 'goes above and beyond for its clients' and has 'a professionalism, attitude and thoroughness that makes it very trustworthy'. Practice head Per Benonisen 'brings a wealth of experience to every matter he works on'; he recently advised Spotify on its employment contracts and assisted Discovery Networks Norway with its reorganisation. Other key names include associate partner Gunn Kristin Olimstad and lead lawyer Kaja Kaarby, who has 'a 360 degree approach to matters and provides outstanding advice'.
Kjetil Haare Johansen heads the competition group at DLA Piper and Robert Myhre leads the public procurement practice; Johansen advised the Norwegian Seafood Council on various state aid issues and an EU and EEA complaint before the ESA, and Myhre assisted the municipality of Flora with issues surrounding the tenders for a construction contract for residential homes for the elderly. Kjell-André Honerud is also recommended for public procurement mandates with particular expertise in PPP projects; he regularly acts for Norwegian municipalities. Other clients include Linas Matkasse, Pharmaq and Nordic Shelter.
DLA Piper
's clients feel '
valued and important
' thanks to '
a sympathetic, knowledgeable and competent
' department led by 
Egil Hatling
, who '
takes good care of his clients from beginning to end
'.
Frode Finnøy
, 
Johan Ratvik
 and 
Erik Ramm
 are also key practitioners; Finnøy regularly acts as estate trustee and handles debt negotiations, Ratvik focuses on insolvency work, and Ramm handles restructurings. Clients include Centennial, Norwegian Insurance Brokers and Hennes & Mauritz.
DLA Piper
 leverages its global network to handle cross-border IP matters; recent examples include advising Nordic Semiconductor on protecting its global IP rights and handling the Norwegian Seafood Council's global licensing agreements. 
Petter Bjerke
leads the group and is the main contact for distribution-related work and issues in the life sciences sector,
Jan Sandtrø
focuses on the technology sectors, and 
Kjetil Haare Johansen
 assists with issues combining IP and competition law. 
Fredny Bade
 joined 
LIGL Advokater AS
 in 2018.
Tax Tier 4
With a focus on M&A-related work, DLA Piper leverages its global network to handle cross-border mandates; it recently advised Oso Hotwater Group on the Norwegian interest deduction limitation rules and assisted Skanska Group with various tax and VAT issues relating to real estate sales and purchases. Preben Aas leads the practice and associate partner Jonas Aartun focuses on corporate tax work, tax audits and disputes.
TMT Tier 4
Petter Bjerke
 heads the department at 
DLA Piper
, which leverages its global network to assist international clients with GDPR compliance issues and cross-border transactions. The group also fields technology specialist 
Jan Sandtrø
; his recent highlights include advising Nordic Semiconductor on its GDPR compliance, and acting for Epic Systems on its procurement of a new electric health record system. 
Fredny Bade
 joined 
LIGL Advokater AS
 in 2018.
DLA Piper >
Firm Profile
The firm: DLA Piper is a global law firm that provides its clients with legal and business solutions locally, regionally and internationally using integrated teams of lawyers with experience that spans a broad range of disciplines. DLA Piper is widely recognised for its pioneering approach and extensive geographic reach, which enables the practice to look after the business issues that matter to its clients – whether they are large or small. Clients of DLA Piper include single-owner startups, local and household name companies, multinationals, financial institutions, FTSE and Fortune 500 enterprises and their subsidiaries, public bodies and governments.
DLA Piper in Norway is in a unique position to assist clients across borders in a way no other Norwegian law firm can.
Areas of practice: Banking and finance: the firm has a real understanding of the Norwegian financial environment and practices and is skilled in the areas of local, regional and international finance, as well as in the implementation of projects in various sectors.
Corporate/M&A and private equity: the firm is highly trained in all aspects of M&A work, takeover bids and joint ventures and represents institutional investors, banks or management teams in private equity transactions.
EU and competition: the firm offers support over the increasing number of alleged cartels and the complex framework of rules affecting companies wanting to develop their markets.
IP and technology: the experienced IPT team advises Norwegian and international clients on IT, outsourcing, intellectual property, e-commerce and life sciences.
Litigation and arbitration: the firm advises on all dispute resolution processes, including litigation, arbitration and mediation. The firm also acts before the Norwegian Supreme Court. The Norwegian arbitration team is part of the international cross-border arbitration team and assists clients in a vast number of jurisdictions.
Real estate and construction: the firm's real estate and construction group is one of the largest and most experienced in Norway, specialising in the acquisition and sale of property, land use and development projects, project financing, constructing leases, construction law, environmental issues public procurement and public private partnerships (PPP). It acts for Norwegian and international investors, funds, property owners and developers, contractors, entrepreneurs, financial institutions and Norwegian public authorities.
Restructuring: the Norway team is one of the top teams in insolvency, investigations and recovery procedures, acting in several high-profile insolvencies.
Tax: the practice focuses on the structuring, financing and implementation of both domestic and cross-border transactions, real estate tax, incentives, indirect taxes and tax litigation.
Public procurement: DLA Piper's team of procurement lawyers can guide clients through the maze of regulations, and they are up-to-date at all times regarding the latest developments and practice, both in the domestic market and internationally.
Insurance and liability: the firm assists its national and international clients in all areas of insurance law, from claims and coverage disputes to regulatory matters and the insurance, corporate and taxation implications of commercial transactions. The team also advises on reinsurance matters, both contentious and non-contentious.
Employment: the firm's employment practice partners with clients to deliver advice, counsel and assistance to help them meet their workforce objectives.
Main Contacts
| Department | Name | Email | Telephone |
| --- | --- | --- | --- |
| Corporate | Fredrik Lykke | | |
| Corporate | Sveinung Mjaugedal | | |
| Corporate | Kaare Oftedal | | |
| Corporate | Magnus Brox | | |
| Corporate | Christian P N Fenner | | |
| Corporate | Stanley Stewart | | |
| Public procurement | Kjetil Haare Johansen | | |
| Public procurement | Robert Myhre | | |
| Public procurement | Kjell-André Honerud | | |
| Competition and EU | Kjetil Haare Johansen | | |
| Litigation and arbitration | Runar Hansen | | |
| Litigation and arbitration | Berit Reiss-Andersen | | |
| Litigation and arbitration | Petar Sekulic | | |
| Litigation and arbitration | Beate Vesterås | | |
| Litigation and arbitration | Arne Engesæth | | |
| Litigation and arbitration | Are Hunskaar | | |
| Employment | Per Benonisen | | |
| Employment | Gunn Kristin Olimstad | | |
| Insurance and liability | Runar Hansen | | |
| Insurance and liability | Alexander Plows | | |
| Insurance and liability | Beate Vesterås | | |
| Restructuring and insolvency | Egil Hatling | | |
| Restructuring and insolvency | Johan Ratvik | | |
| Restructuring and insolvency | Frode Finnøy | | |
| Intellectual property | Fredny Bade | | |
| Intellectual property | Petter Bjerke | | |
| Intellectual property | Jan Sandtrø | | |
| Real estate | Magnus Lutnæs | | |
| Real estate | Bjørn Slaatta | | |
| Real estate | Harald Strømstad | | |
| Real estate | Anders Bergene | | |
| Real estate | Tone Gjertsen | | |
| Real estate | Thomas Håkonsen | | |
| Tax | Preben Aas | | |
| Tax | Jonas Aartun | | |
| Construction | Are Hunskaar | | |
| Construction | Hans Christian Brodtkorb | | |
| Construction | Kjell-André Honerud | | |
| Construction | Arne Engesæth | | |
| Construction | Bjørn Erik Mørkved | | |
| Finance and projects | Fredrik Lindblom | | |
| Finance and projects | Erik Ramm | | |
| Finance and projects | Dag Thomas Hansson | | |
| Finance and projects | Camilla Wollan | | |
Staff Figures
Number of lawyers : 4,000 at this office : 85
Languages
Danish English French German Norwegian Polish Russian Spanish Swedish
Other
Other offices : Multiple offices throughout: Other offices : Australia Other offices : Belgium Other offices : Canada Other offices : China Other offices : Germany Other offices : Italy Other offices : New Zealand Other offices : Saudi Arabia Other offices : Scandinavia Other offices : Russia Other offices : UAE Other offices : UK Other offices : USA Other offices : Individual offices in: Other offices : Amsterdam Other offices : Bangkok Other offices : Bratislava Other offices : Bucharest Other offices : Budapest Other offices : Casablanca Other offices : Doha Other offices : Johannesburg Other offices : Kuwait City Other offices : Kiev Other offices : Luxembourg Other offices : Madrid Other offices : Mexico City Other offices : Muscat Other offices : Paris Other offices : Prague Other offices : San Juan Other offices : São Paulo Other offices : Seoul Other offices : Singapore Other offices : Tokyo Other offices : Vienna Other offices : Warsaw
Diversity/Community
At DLA Piper we are firmly committed to diversity and inclusion. For us, diversity isn't just about visible differences, it's the unique blend of talents, skills, experiences and perspectives that makes each of us an individual and we know it's crucial to have a culture and environment where those differences are genuinely valued. As a global business law firm, with a diverse client base, we know that our clients expect our people to represent the communities in which we work and value our ability to advise them on both local and global cultures and markets. We believe that our approach to diversity and inclusion enables us to attract the best talent, build the most effective teams and deliver the highest level of client service.

For more information on our specific D&I initiatives please see www.dlapiper.com