DLA Piper (Puerto Rico) LLC > San Juan, Puerto Rico > Firm Profile
DLA Piper (Puerto Rico) LLC
Offices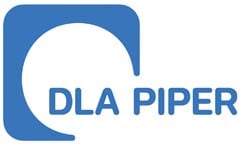 DLA Piper (Puerto Rico) LLC
Edificio Ochoa, Suite 401
500 Calle de la Tanca
00901-1969
Puerto Rico
DLA Piper (Puerto Rico) LLC > The Legal 500
Rankings
The team at
DLA Piper Puerto Rico
coordinates with its US offices to advise national and multinational corporates and financial institutions (including UBS and Citibank), involved in high-value, multi-jurisdictional transactions. With an active client roster spanning the energy, infrastructure, financial services, government and tech sectors, the firm's full offering covers such matters as M&A, debt financing, bank licensing and regulatory matters, project finance, public-private partnerships, and corporate and securities law transactions, in addition to private placements, fund formation, administrative law, spin-offs, and corporate reorganisations. The team is led by Puerto Rico managing partner
Nikos Buxeda
, who, in addition to international transactions, assists with the organisation of local mutual funds, private equity funds and distribution agreements. Other key figures include banking regulatory specialist
José Sosa-Lloréns
, deputy managing partner
Miriam Figueroa
, who brings strength to infrastructure and public law matters, and associate
Adriana Pérez-Rentas
.
Testimonials
'Everything related to the stock market, banking and financial matters, as well as corporate issues, is handled impeccably by José Sosa-Llorens.'
'The team stand out for their knowledge, connections, mastery of the topic, and confidence and assertiveness in their strategies, approaches and actions.'
'DLA's commerical and corporate team work very closely with each other and the client to accomplish the legal matter at hand. They have a strong bench of attorneys of various levels of seniority. They are responsive and practical in their advice.'
'Miriam Figaroa is a superstar. She works incredibly hard and is thorough, thoughtful and creative in her advice. We're incredibly fortunate to have her on our team.'
'Nikos Buxeda has a broad range of legal knowledge and expertise, and provides practical problem-solving for us.'
Key clients
Puerto Rico Aqueduct and Sewer Authority
Puerto Rico Public-Private Partnerships Authority
Puerto Rico Housing Finance Authority
FV Bank International
Crestline Direct Finance
FirstBank Puerto Rico
Puerto Rico Banking Association
RioBlanco Capital
Stonecrest Investment Management
LUMA Energy
Biomass Green Fuels
UBS
Nagnoi
Citibank
Work highlights
Advised Puerto Rico Aqueduct and Sewer Authority (PRASA) on the procurement process and negotiation of contracts with major US suppliers of automatised water meters and remote reading systems as part of PRASA's plan to improve revenues and reduce technical losses.
Advised Puerto Rico Housing Finance Authority on the federal tax-exempt obligations in order to issue 4% low income tax credits.
Represented several funds managed by Crestline Direct Finance, through a special purpose vehicle, on the acquisition of 100% of the membership interests of the holding company of the B-Billboard Media group.
The experienced energy and natural resources team at
DLA Piper Puerto Rico
provides a one-stop shop to advise regulators, the regulated, investors, developers and other key industry stakeholders, including governments, over the course of a major project's entire lifecycle, from inception and development to completion, operation and sale. With a client base that includes power generators and multinational corporates across the utilities, energy, logistics and tech sectors, the group's full service covers assistance with project finance, regulatory compliance, high-value, cross-border transactions, restructuring and dispute resolution. The team is led by deputy managing partner
Miriam Figueroa
, who assists with negotiating power purchase agreements and private operations contracts. Of counsel
Laura Rozas
brings 25 years of experience in the practice area and specialises in Puerto Rico and federal environmental law and Puerto Rico energy and land use law.
Key clients
Puerto Rico Aqueduct and Sewer Authority
Luma Energy
Biomass Green Fuels
Smitcoms
PRTC (Claro)
Clean Energy Nexus
Bluepath
Stonecrest
Sunrun
Work highlights
Assisted the Puerto Rico Aqueduct and Sewer Authority (PRASA) in the procurement process and negotiation of contracts with major US suppliers of automatised water meters and remote reading systems.
Advising Biomass Green Fuels on corporate, tax, permitting and environmental matters as well as energy regulation and financing of the project.
Advising Luma Energy on energy regulatory matters affecting the operations of the company, including representing it before the Puerto Rico Energy Bureau in various regulatory cases.
The experienced team at
DLA Piper Puerto Rico
 brings expertise to advising insurers, domestic financial institutions and multinational corporates such as AT&T, Southwest Airlines, Air Canada and Bacardi on a wide array of matters across the practice area, including tax planning and structuring, complex financial transactions, transfer pricing, tax audits and appeals, and tax litigation. The group's active client base spans the aviation, financial services, food and beverages, telecoms and government sectors. The team is headed by
Manuel López-Zambrana
, an expert in tax controversies who assists clients with complex US federal and Puerto Rican income tax matters and with obtaining Puerto Rican tax incentives for manufacturing and IP licensing activities. Another key individual is of counsel
Edwin Figueroa Alvarez
, who provides support to start-ups and businesses on the tax aspects of establishing operations in Puerto Rico.
Key clients
Banco Popular of Puerto Rico
FirstBank Puerto Rico
AT&T of Puerto Rico
Southwest Airlines
Bacardi Corporation
Air Canada
Fundación Angel Ramos
MAPFRE
Leveraging the experience of its team and the bench strength of a global network spanning the Americas, Europe, the Middle East, Africa and the Asia Pacific region, the dispute resolution team at
DLA Piper Puerto Rico
assists local authorities, financial institutions, individuals, and national and multinational corporates across such sectors as energy, financial services, technology and healthcare with complex, high-stakes arbitration and commercial litigation. The firm's full service extends to claims related to breach of contract, damages, employment matters, distribution agreements, intellectual property and consumer rights. In addition, the firm has a dedicated white-collar crime and investigations group. The team is led by experienced litigator and arbitrator
Margarita Mercado
, who previously served as the Solicitor General for the Commonwealth of Puerto Rico, and white-collar crime expert
Nereida Melendez-Rivera
, who joined the firm with
Sonia Torres-Pabón
, the other former founder of
Meléndez Torres Law, PSC
 and a former Assistant United States Attorney for the District of Puerto Rico, in July 2022. Another key figure is of counsel
Mariana Muñiz-Lara
, who brings strength to matters involving intellectual property and employment law.
Practice head(s):
Margarita Mercado; Nereida Meléndez
Key clients
Luma Energy
Puerto Rico Aqueduct and Sewer Authority
Stericycle of Puerto Rico
Work highlights
Represented Stericycle in a challenge to an award by the Puerto Rico Medical Services Administration of a contract for hauling and destruction services of regulated and non-regulated biomedical materials.
Represented Luma Energy in a successful dismissal of a complaint for a preliminary and permanent injunction brought by a Puerto Rico Municipality to assert authority to repair elements of Puerto Rico's power grid without participation by Luma, the grid's operator.
The labour and employment team at
DLA Piper Puerto Rico
assists national and multinational corporates across such sectors as pharmaceuticals, energy, manufacturing, software and financial services on day-to-day matters and in complex litigation.
Janine Guzman
heads the team, bringing experience to matters related to wages and hours, statutory licences, employee benefits, discipline and termination, business restructurings, reductions in force and relocations, discrimination, employee privacy, confidentiality, restrictive covenants, and immigration. Another key figure is of counsel
Mariana Muñiz-Lara
, who represents public and private entities before state and federal first instance and appellate courts, as well as before administrative agencies and arbitral forums.
Testimonials
'Personalised client service.'
'Honesty and expertise.'
Key clients
Zen Spa Enterprises
Antilles Cleaning Services
North Janitorial Services
Terumo Puerto Rico
Nagnoi
Startling
DLA Piper (Puerto Rico) LLC >
Firm Profile
DLA Piper Latin America's Team offers full-service business legal counsel to domestic and multinational companies with interests in and operations throughout the region. Our integrated approach to serving clients combines local knowledge with the resources of the DLA Piper global platform. With over 450 lawyers practicing throughout Argentina, Brazil, Colombia, Chile, Mexico, Peru, and Puerto Rico, our teams frequently work with our professionals throughout the LatAm region, Iberian Peninsula, and around the globe to ensure our clients receive the depth of service they require to meet their legal and business objectives.
DLA Piper assists with business transactions and cross-border disputes throughout Latin America. We handle matters in every country in the region and across every industry sector in which our clients operate. As the level of sophisticated cross-border activity continues to grow throughout the entire region, DLA Piper continues to expand services to clients with a Latin America presence through our cooperation with Campos Mello Advogados in Rio de Janeiro and São Paulo, Brazil and with our DLA Piper multi-disciplinary practice with offices in:
Bogota, Colombia
Buenos Aires, Argentina
Lima, Peru
Mexico City, Mexico
Rio de Janeiro and São Paulo, Brazil (Campos Mello Advogados in cooperation with DLA Piper)
San Juan, Puerto Rico
Santiago, Chile
Our experience in Latin America includes assisting companies from inside and outside the region with the full range of business, legal and commercial services that DLA Piper provides worldwide:
Capital markets
Compliance and investigations
Energy, mining and natural resources
Family groups
Franchise and distribution
Hospitality management agreements
Inbound and outbound capital investments
Insurance and reinsurance
Intellectual property and technology transfer, registration
International arbitration
Labor and employment, immigration
Litigation
M&A
Market entry
Privacy and data security, e-commerce
Private equity and debt financing
Project finance and public-private partnerships
Real estate investment
Tax structuring, transfer pricing, imports and market access issues
Telecommunications, media, and entertainment regulation and licensing
A number of our lawyers were born or raised and educated in the region and are fluent in Spanish and/or Portuguese. Many have also practiced law in both the US and Latin America and are intimately familiar with civil law systems and with the cultural and legal nuances required to successfully do business in the region. Our strategic relationships on the ground throughout Latin America enhance our understanding of the region and enable us to provide our clients practical, meaningful legal advice. DLA Piper's global platform of 90+ offices in more than 40 countries enables us to serve all of our clients' legal needs, whether they are based in Latin America or wish to do business there.
The United States, specifically New York and Florida, has deep economic and cultural ties to Latin America. After many decades of being at the center of the most complex cross-border matters related to Latin America, New York law is firmly established as the most widely accepted  applicable/governing law on cross-border transactions related to Latin America.
Our US based team of Latin America practitioners regularly acts as lead counsel on a wide range of cross-border matters in Latin America, ranging from complex capital markets,  finance and M&A matters to public private partnerships and market entry and establishment issues. For more information, visit https://www.dlapiper.com/en/latinamerica/
Languages
English Spanish Portuguese
Interviews
Nikos Buxeda, Managing Partner, Miriam Figueroa, Deputy Managing Partner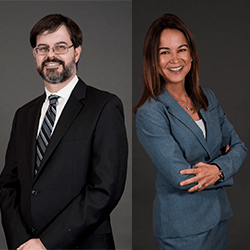 1) What do you see as the main points that differentiate DLA Piper from your competitors?
DLA Piper is the only full-service international law firm with an office in Puerto Rico.  As a result, we are uniquely positioned to assist US and international businesses with their investments in Puerto Rico, and to assist Puerto Rico-based businesses interested in expanding their business to other jurisdictions.
In addition, DLA Piper's 4,000 attorneys in 90 offices, its investment in information technology and its enormous database of documents give us access to a wealth of knowledge, experience and resources which is unique in Puerto Rico.
The great majority of our attorneys have undergraduate or graduate degrees from US universities, and several are New York law qualified and have practiced in New York and other international offices.  The bicultural, bilingual and dual legal system experience of our attorneys is a particular asset for transactions in Latin America under New York law, and for Latin American investors doing business in the United States.
DLA Piper is institutionally committed to merit-based hiring and diversity and inclusion.  As a result, 5 of the 8 partners of the Puerto Rico office are women, and several have both local and regional leadership positions.
Finally, DLA Piper is also institutionally committed to pro bono initiatives, and in the past several years our office has donated hundreds of thousands of dollars in cash and legal services to multiple pro bono and cultural causes, ranging from education to community projects to the arts.
2) Which practices do you see growing in the next 12 months? What are the drivers behind that?
A combination of factors beginning in the mid-1990s resulted in a long recession which began around 2006 and eventually led the Puerto Rico Government to default on its bonds.  This in turn led to a contraction in both private and public construction and infrastructure projects and lack of maintenance of existing infrastructure. This contraction and the crisis in government finances also trickled down to the local economy, unemployment increased, and migration reduced our population.  In response, the U.S. Government approved a quasi-bankruptcy law for the local government and its instrumentalities; and appointed a fiscal board which is responsible for approving Puerto Rico's budgets and representing Puerto Rico in the quasi-bankruptcy proceedings.  The fiscal board has restructured the Puerto Rico central government debt.  In addition, Hurricane Maria (although devastating in the short term) resulted in the U.S. Government committing many billions of dollars to reconstruction of infrastructure projects (and specifically for upgrades to the electric grid, water systems, housing and roads).  Finally, the end of the COVID pandemic has resulted in a large increase in tourism. Many Puerto Ricans that had migrated are returning to the island.
The combination of pent-up demand for housing, the need for upgrades to existing infrastructure (such as ports and roads), federal funds for infrastructure projects, the stabilization of government finances and an increase in tourism has already resulted in multiple residential housing, hotel, marina, road, ports, electric grid, electric generation (including renewables and natural gas projects), and other infrastructure projects, and we expect that trend to continue.  Furthermore, the lack of available capital has made Puerto Rico a leader in public-private partnership projects, and we expect that trend to continue as well.
3) What's the main change you've made in the firm that will benefit clients?
The Puerto Rico office opened in 2016 as a tax and corporate boutique.  We have since added litigation and regulatory, environmental and permitting, labor and employment and white collar and corporate investigation practices.  This growth has responded to client demand for a full suite of high-level business law services.  We also continually strive to integrate our office to the broader DLA Piper platform.
4) Is technology changing the way you interact with your clients, and the services you can provide them?
The trend to 24-hour availability of legal counsel was sped up by the COVID pandemic.  Our office was fortunate that DLA Piper had made the necessary investments in IT infrastructure and training, so we were able to move to a remote work environment immediately and smoothly.  We have access to our communications and IT systems from our home, from our cars, from anywhere that there is a cell phone signal.  Although this can be beneficial to clients sometimes, it places stress on our human resources and can lead to work product and decision-making that represents client's request for expeditious advice and less detail. It is a challenge that requires educating the client on the implications of their priorities, but ultimately, it is the client's decision.  Navigating this new environment is a work in progress for both law firms and their clients.
DLA Piper also has a market leading artificial intelligence practice, which includes the development and implementation of AI solutions/applications. This is not only a cutting-edge practice on a global level but something that clearly distinguishes us from other firms doing business in Puerto Rico.  We are already working with big clients in Puerto Rico, implementing remarkable AI solutions to their legal and business needs, not only in English, but in Spanish and across industries.
5) Can you give us a practical example of how you have helped a client to add value to their business?
We have clients that, through our geographic network and expertise in practice areas, have been able to expand their businesses outside the island because they have found in us (i) the knowledge and resources to advise them regarding the legal landscape in North and South America, and (ii) the business connections outside of Puerto Rico.  We also identify potential business opportunities in and outside Puerto Rico, both to our local clients and to other DLA clients world-wide regarding opportunities in Puerto Rico. Finally, through our alliance with consulting firms like The Cohen Group, our clients have available intelligence and support with respect to political, economic and strategic needs to navigate the realities in the Region.
6) Are clients looking for stability and strategic direction from their law firms – where do you see the firm in three years' time?
Clients are looking for creative solutions to their problems, responsiveness and high-quality work product.  Stability comes from the ability to meet these standards, not the other way around.  We are confident that we can continue to meet our client's needs, and as a result our office will be well-positioned in the local market for years to come.
The Legal 500 Future Lawyers Verdict
Winner of a Future Lawyers international secondments award, DLA Piper has a renowned global presence with plenty of opportunities for recruits to work in other offices, both regionally and overseas. Trainees can also expect a supportive training programme, which acts as a 'welcoming environment to grow as a junior lawyer'. At DLA Piper you will be given lots of 'responsibility and a broad range of tasks', along with ample client contact and opportunities to prove yourself. Indeed, trainees are 'consistently exposed to high-quality work here'. The scale of the firm is not to be underestimated though; as a result of the large trainee intake, 'when you start, you can feel like a very small fish'. What's more, working for such a large firm may mean that 'there are often large demands on your time' and that you may have to work long hours. Yet, demanding work comes with its own rewards; one respondent recalled their best moment, an occasion where 'my matter partner was on holiday and trusted me to complete the sale of a £40+ million site'. While this may sound daunting, trainees were keen to emphasise that help is always at hand. DLA Piper colleagues are 'very supportive' and 'everyone is very approachable and willing to assist you with any questions and queries'. There was some criticism about the firm's organisation of social events, (a possible result of the pandemic, concluded some recruits). But the 'strong commitment to pro bono work' made a lasting impression on trainees. If you are interested in being a part of a firm where colleagues are 'bright, dynamic and genuinely lovely to work with', and where you can also receive a 'free breakfast every morning', research DLA Piper.