Firm Profile > DLA Piper Martinez Beltrán > Bogota, Colombia
DLA Piper Martinez Beltrán
Offices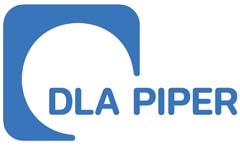 DLA Piper Martinez Beltrán
CARRERA 7 NO 71-21
TORRE B OF 602
BOGOTA
Colombia
DLA Piper Martinez Beltrán > The Legal 500
Rankings
DLA Piper Martinez Beltrán works across the finance spectrum and is especially active in acquisition and project finance and capital markets matters. Camilo Martinez Beltran and Juan Manuel de la Rosa co-lead a six-strong practice which provides 'prompt and quality' advice. Headline work saw the team act as legal counsel to Sociedad Concesionaria Vial Andina with regard to the financial closing of the Chirajará-Fundadores PPP project. Other highlights included assisting the Inter-American Development Bank (IDB) with the project finance of the 'Ruta del Cacao' (Bucaramanga–Barrancabermeja–Yondó) toll road. Senior associate Sebastian Celis is also noted, but former senior associate Andrés Afanador moved in house as counsel at IDB Invest. Clients include Grupo Aval Acciones y Valores, Corficolombiana, Banco Colpatria and BBVA.
DLA Piper Martinez Beltrán
 has '
some of the best young M&A lawyers in the country
' who '
excel at providing sound advice
'. The practice was strengthened substantially in early 2018 with three high-profile hires; a year on, the 20-strong team continues to grow its market presence and profile. Practice co-head
Felipe Quintero
 ('
a seasoned negotiator
') led the advice to Valorem on the sale of its interest in Grupo Suppla to DHL, while fellow co-head
Juan Manuel de la Rosa
 (who has particular experience advising private equity funds and strategic "blue-chip" investors in complex M&A operations) assisted Decameron Hotels with the acquisition of a high-end tourist complex in Playa Blanca, Panama. Managing partner
Camilo Martínez
and
José Miguel Mendoza
, a seasoned litigator and former head of the Colombian public utilities' supervisor, are also key practice members, while the making up of bankruptcy and restructuring specialist 
Nicolás Polanía
in September 2019, further deepens the parter-level bench. However, senior associate
Andrés Afanador
 left the firm for IDB Invest. Other clients include Biomax, Goldman Sachs, APM Terminals and Mercantil Colpatria.
DLA Piper Martinez Beltrán
's ten-strong practice provides '
outstanding
' advice handling litigation cases across a wide range of industries. The well-regarded
Camilo Martínez
and
José Miguel Mendoza
co-lead the team, which is currently representing the Colombian Sugarcane Growers Association (Asocaña), as defendant, in a constitutional group action brought by the entire Colombian sugar industry; the plaintiffs allege the use of restrictive business practices. The team is also acting for Incolbest on its opposition to a class action that seeks to ban the use of asbestos, one of the main raw materials the company uses for its final products. Senior associate
Julián Solorza
 and associate
Sergio Rojas
 are also key members of the team. Clients include Fondo Nacional de Gestión del Riesgo de Desastres, Ingenio del Cauca, Bolsa de Valores de Colombia and QBE.
DLA Piper Martinez Beltrán's 'impressive' team has experience representing clients in both national and international commercial arbitration. Practice head Camilo Martínez, with the support of Julián Solorza, led the successful representation of Tribeca Asset Management recently, filing a counter claim in the arbitration court against minority stockholders seeking a $40m compensation payment. In other highlights, the firm is currently acting for Best Luck before the arbitration court in a claim lodged against a trust company arising from the execution of a trust agreement for construction projects on the Caribbean coast.
DLA Piper Martinez Beltrán represents clients in judicial, arbitral and corporate issues related to the insurance and reinsurance sectors, both at the local and international level. The practice, co-led by Camilo Martínez and associate Sergio Rojas, has been successfully representing QBE in several fiscal liability procedures initiated by the General Comptroller of the Republic and investigating if the insurance company was obliged to pay the Colombian state indemnifications due to the misuse of public resources. In other mandates the firm acted for Axa Colpatria Seguros De Vida before the General Comptroller, obtaining a favourable decision denying any fiscal liability and ordering termination of the proceeding.
Tax Tier 3
DLA Piper Martinez Beltrán
's tax department strengthened its ranks with the June 2018 hire of
Andrés González
, previously at
Lewin & Wills, Abogados
, to lead the practice. '
Widely known and respected
' by the tax authorities, González '
stands out for his capacity and command
' and '
excellent response times
'. Managing director
Camilo Martínez
(who is highlighted for his handling of transactional and contentious matters) and senior associate
Maria Alejandra Buitrago
 (who joined from *
Philippi Prietocarrizosa Ferrero DU & Uría
) are also key members of the team. Current work includes advising Uber on tax planning strategies and business models that could be implemented in other jurisdictions. The practice also advised Pivot Investment Partners on the structuring of a search fund and on its acquisition of a company in the food and beverage sector. Other 2018 mandates included representing a leading oil-and-gas company in a tax litigation case related to the application of territorial taxes. Clients include Trafigura, Sony, Carvajal, Fortive, Biomax, Canadian Solar and Grupo Valorem.
DLA Piper Martinez Beltrán
  has a multi-disciplinary team led by the '
well-prepared
' and
'experienced
'
María Claudia Martínez Beltrán
; an economist and a lawyer who has been director of the practice since 2016, she was recently -September 2019- made up to partner. Office managing partner
Camilo Martínez
is also recommended. The six-strong team successfully represented Edemsa in an unfair competition lawsuit against Edemco. Other notable recent mandates include assisting BASF with obtaining first-phase clearance for its the acquisition of certain Solvay assets. Clients include EPK Kids Smart, Tecnoquímicas, AC Nielsen and Michelin.
DLA Piper Martinez Beltrán
's practice group is particularly experienced in the project finance of both 3G and 4G projects, a segment where it has advised national and international lenders and sponsors. Additionally, the dispute resolution capabilities of the team are widely recognised in the sector, with managing partner
Camilo Martínez
 – who '
knows how to deal with opposing counsels and to reach creative solutions in a commercial way
' – co-leading the department. On the transactional side, the group benefits from the experience of leading on infrastructure projects amassed by practice co-head
Felipe Quintero
 (a '
dedicated partner with excellent skills
'). Recent work saw the team advise Sociedad Concesionaria Vial Andina regarding the financial closing of the Chirajará-Fundadores PPP-project, a 134km highway requiring 16 bridges and seven tunnels which is due for completion by 2021. It also advised Inter-American Development Bank on the approximately $500m project financing of Concesionaria Ruta del Cacao's Bucaramanga-Barrancabermeja-Yondó toll road concession. The team has been further boosted since publication with the January 2020 arrival of rising star
Sebastián Lora
-formerly of
Posse Herrera Ruiz
- as partner and practice co-head.
TMT Tier 5
DLA Piper Martinez Beltrán
 has particular expertise in regulatory matters concerning the sector, litigation and TMT proceedings before the public authorities.
Camilo Martínez
and competition department director
Maria Claudia Martínez
co-lead the practice, which recently advised Sita Informational Network Computing on its registration with the Ministry of Information Technology and Telecommunications. Other highlights saw the team assist Grupo AVAL with obtaining authorisation for the incorporation and operation of a specialised company in deposits and electronic payments from the country's financial supervisor. Clients include RCN Radio, RCN Television, Comcel and Uber.
The labour team at DLA Piper Martinez Beltrán is led by practice director Diana Zuleta, who has over ten years' experience, following her January 2019 arrival at the firm, which also hired associate Diego Durán. Recent matters saw the pair advise VICE Colombia on the structuring and implementation of a collective retrenchment plan for a significant number of the company's employees. The practice group also assisted Nielsen with both day-to- day matters and the hiring of new national and foreign staff members.
DLA Piper Martinez Beltrán >
Firm Profile
In 2015 Martinez Beltran signed a cooperation agreement with DLA Piper LLC (US) and became DLA Piper Martinez Beltran. This association benefits the firm's capacity to assist national clients in a full range of legal services worldwide, and has given them the opportunity to provide national services to international clients interested in doing business in Colombia. DLA Piper Martinez Beltran was founded in 1996 and since then has become a prominent and leading law firm in Colombia. The firm specializes in banking, corporate M&A, capital markets, administrative/regulatory law, dispute resolution, tax, insurance, project finance, and competition law. The professional careers and extensive experience of the firm's lawyers allow the firm to have a very well qualified team of renowned individuals capable of providing a unique representation to their clients.
Areas of practice
Corporate M&A: the firm has vast experience in leading and structuring mergers, spinoffs, and acquisitions of all sizes, which has earned it a local and region-wide reputation. Recently the firm led the acquisition by a Colombian company of an international company with presence in more than nine jurisdictions for a total value of US$1.9bn. The firm also represented Corficolombiana, Empresa de Energia de Bogota and Corredores Asociados in the acquisition of Promigas for a total value of more than US$800m. DLA Piper Martinez Beltran advised Organizacion Luis Carlos Sarmiento Angulo (OLCSA) in the purchase of Colombian leading media group EL TIEMPO, and advised Organizacion Ardila Lulle (OAL) in the purchase of Sucromiles. Recently, the firm acted as counsel for Porvenir in the acquisition of BBVA Horizonte, the third largest pension fund of Colombia; and for BAC Credomatic in the acquisitions of BBVA Panama Banco Reformador Guatemala.
Banking and finance: the firm advises over 30% of the banking institutions that have a presence in Colombia on an ongoing basis in regulatory matters and in particular transactions. The firm is proud to be the consulting firm for Colombia's Central Bank. The firm is also permanently involved in advising foreign financial institutions on how to do business in Colombia, as well as representing international clients before governmental authorities including the Colombian Financial Superintendence.
Capital markets: DLA Piper Martinez Beltran provides comprehensive advice in securities and is a recognized leader in the area. The firm has extensive experience representing issuers of securities. From the first democratization in Colombia back in 1999, to legal advice to Banco de Bogota in its issuance of convertible bonds of US$1bn, the largest issuance of convertible bonds in Colombia; Grupo Aval's issuance of preferred shares for a total value of US$1.1bn, at that time the largest issuance of stock by a private issuer in Colombia, the issuance of Empresa de Energia de Bogota common stock for US$500m. The firm recently acted as local advisor to Grupo Aval in its registration before the US Securities and Exchange Commission, advised Corficolombiana S.A. in launching a public tender offer in the Colombian Stock Exchange for a total value of US$1.4bn to acquire Promigas S.A. E.S.P, and advised Banco Pichincha in its recent public issuance of debt. Additionally, the firm provides ongoing advice to local and international issuers regarding the applicable securities regulation in Colombia
Dispute resolution: from the establishment of the first arbitration center in Colombia, the firm's litigation and arbitration team has been recognized as one of the strongest in Colombia. The firm consistently represents local and international clients in complex conflicts in all areas of business law, including commercial, tax, civil, administrative and antitrust matters, both in arbitration tribunals and Colombian courts. Members of the firm have also participated in international arbitration proceedings resolved under the International Chamber of Commerce rules.
Tax: the firm provides advice to Colombian and foreign parties on both domestic and international tax issues, for purposes such as transaction structuring, foreign investment (both inbound and outbound), corporate taxation and estate planning for high-net-worth individuals. Further, the firm has considerable experience regarding tax litigation, both at administrative and judicial stages. The taxation team is closely integrated with the remaining practice areas of the firm, with a view to providing sensible, innovative and business-oriented solutions, tailored to the specific needs of the concerned parties.
Competition: the firm provides legal advice on competition law, including merger and acquisition clearance, restrictive business practices, unfair competition and consumer protection.
Torts and damages: DLA Piper Martinez Beltran offers a unique representation to its clients in matters related to torts and damages. This is a multidisciplinary expertise that covers different economic sectors and strengthens the practice in general. The firm focuses on preventive actions but also gives advice on issues that have arisen over bad practices of big corporations.
Insurance: the firm has one of the strongest insurance law practices in Colombia. Some of its clients are AON, CARDIF, AIG, Seguros del Estado. The firm has served as legal advisor for FASECOLDA, an insurance association, in different legal matters.
Labor: the labor team focuses on individual and collective labor law, labor law litigation, social security law, labor administrative proceedings before labor authorities and immigration law. The firm's clients range from startups to emerging multinationals and some of the biggest and best-known brands in the world. The firm works with them locally, internationally and across borders to help them drive consistency, deliver cost savings and identify and manage their priorities and risk across multiple locations.
Clients: the firm's clients are the largest companies in Colombia as well as international enterprises doing business in Colombia. A list of representative local and international clients is provided upon request.
Languages: English, French, German, Spanish.
Main Contacts
| Department | Name | Email | Telephone |
| --- | --- | --- | --- |
| Managing partner | Camilo Martinez Beltrán E: cmartinez@dlapipermb.com | | |
| partners | Camilo Martínez | | |
| partners | Juan Manuel de la Rosa | | |
| partners | José Miguel Mendoza | | |
| partners | Felipe Quintero | | |
| partners | Andrés Gonzalez | | |
Memberships
CEAL HNBA IBA IIA ASCOA
Top Tier Firm Rankings
Firm Rankings