Firm Profile > DLA Piper LLP (US) > Palo Alto, United States
DLA Piper LLP (US)
Offices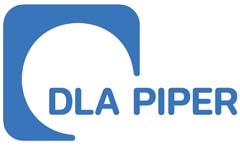 DLA Piper LLP (US)
2000 UNIVERSITY AVENUE
East Palo Alto, CA 94303-2250
United States
DLA Piper LLP (US) > The Legal 500
Rankings
DLA Piper LLP (US) is known for its success in pre-emptive strategies, though the firm has a strong track record in litigation when it does occur. In particular, the firm has shown its value in highly complex disputes, using scientific information to win litigation. The practice is co-led by Christopher Campbell in Atlanta, who acts for pharmaceutical, automotive and insurance companies; San Diego-based Brooke Kim, who focuses on disputes in the pharmaceutical and medical device fields; and Gail Rodgers in New York, who has expertise in compliance matters. Also notable are Loren Brown in New York, who specializes in multi-district litigation involving large-scale mass tort and class action matters, as well as parallel regulatory and government enforcement proceedings; Cara Edwards in New York, who has experience serving as national counsel in multi-jurisdictional product liability suits in state and federal courts; and associate Katie Insogna in Boston, who represents pharmaceutical, life science and medical device companies.
DLA Piper LLP (US)
 impresses with its experience in advising on the licensing components of major transactions, such as covenants not to sue and covenants to exhaust rights; its long track record of negotiating settlement agreements in the context of patent disputes, especially those involving non-practicing entities; and its strength in negotiating and drafting licensing agreements aimed at further developing bio- and other technologies. Additionally, the practice frequently assists with patentability, validity and freedom-to-operate issues as part of its patent portfolio management offering. The team is especially active at the intersection of the life sciences and the technology sectors, but also excels in a range of other sectors, notably the manufacturing and technology sector as a stand-alone sector. Cross-border matters account for the bulk of the caseload as clients come from the US, Asia Pacific and Europe, especially the UK. The San Diego-based 
Mark Lehberg
 co-chairs the global commercial contracts practice alongside the Paris-based
Gregory Tulquois
,
Victoria Lee
 in the Silicon Valley office is the global chair of the technology sector practice and East coast duo 
Larissa Bifano
 and 
Daniel Christenbury
, in Boston and Philadelphia respectively, co-chair the US patent prosecution practice.
San Diego-based
Mark Lehberg
 heads up
DLA Piper LLP (US)
' practice, which is well known for handling commercial transactions for an established client base of multinational software and technology entities. Global distribution agreements, high-value outsourcing deals and tech licensing matters remain core strengths for the team. Other key figures include
Vincent Sanchez
, who is notable for his extensive expertise in outsourcing matters, and of counsel
Anne Friedman
, who handles IT outsourcings and contracts, both in Los Angeles; and
Jeffrey Aronson
,
Tzung-Bor Wei
 and
Victoria Lee
in Silicon Valley.
DLA Piper LLP (US)
 is active in a range of domestic and cross-border, public and private M&A, and corporate transactions, including stock-for-stock mergers, management buyouts, tender offers, proxy contests, and divisional purchases and sales. Firm-wide, the corporate service group utilizes a multidisciplinary approach, providing its clients with a full range of related tax, antitrust and intellectual property advice. 
Jonathan Klein
 in New York chairs the M&A group and is recommended for his expertise in M&A, private equity deals, corporate finance, securities matters and restructuring. The practice group has experience of M&A in a huge variety of industry sectors, including technology, life sciences and healthcare, consumer products, real estate, insurance, manufacturing, and financial services.
DLA Piper LLP (US)
 fields a strong nationwide privacy and data security team, which brings together expertise in regulatory and compliance matters, transactional issues and cybersecurity response. It also benefits from the global reach of its international network. Washington DC-based
Jim Halpert
 — who advises on compliance with transnational, federal and state privacy and security regulations, particularly in transactions — jointly leads the team alongside
Andrew Serwin
 in the San Diego office, who joined the team from
Morrison & Foerster LLP
 and brings with him a wealth of experience in data security incidents and privacy enforcement matters. Miami-based 
Carol Umhoefer
 is highlighted for her IT sector expertise, while Atlanta-based
Anna Spencer
is rated for her experience in the healthcare sector. The practice group has seen a number of recent personnel changes: cybercrime expert
Edward McAndrew
, who splits his time between the Wilmington and Washington DC offices, joined the team from
Ballard Spahr LLP
; and litigators
Edward Totino
 and
Perrie Weiner
 left for 
Baker McKenzie
.
Dividing his time between Los Angeles and Chicago,
Vincent Sanchez
 heads the practice at
DLA Piper LLP (US)
, which has considerable experience assisting clients on technology-based outsourcing deals in the healthcare, financial services, software, energy, and retail sectors. '
Great at engaging with business and negotiating deals
', it assists clients with first generation sourcing, remediation, termination or transition support and workouts and dispute resolution. It also has a track record of providing assistance in the public sphere, acting for governmental bodies domestically and internationally. San Diego-based AI expert
Gregory Manter
is a key practitioner in this space, as is of counsel
Anne Friedman
, who practices from the Los Angeles office. Senior attorney
Brian Joe
 in Dallas is another name to note.
Noted for handling some of the biggest and most sophisticated telecom mergers in the US, the team at DLA Piper LLP (US) also represents clients before the national security agencies, assists US clients entering global markets, and addresses state issues at regulatory commissions and the attorney general offices. The team of 'thoughtful telecom lawyers who understand the industry like no others', led by joint practice heads Nancy Victory and Michael Senkowski, gives 'clear, straightforward and rational guidance without much of the legalese'. It is acting as lead regulatory counsel representing T-Mobile – and controlling shareholder Deutsche Telekom AG – in the proposed merger between T-Mobile and Sprint Corporation. One of the largest ever telecoms mergers, it is subject to numerous federal, state and international regulatory reviews. Edward Smith is highly rated for wireless and satellite matters, namely mergers, acquisitions, and spectrum policy. On regulatory matters Eric DeSilva's 'experience at the FCC, coupled with his outstanding negotiation and writing skills, make him a great addition to the DLA team'. He focuses on wireless matters, including leading edge technologies such as 5G and Private LTE. Associates Dana Zelman and Peter Shroyer also come highly recommended. John Beahn departed the firm to join Shearman & Sterling LLP and Peter Karanjia joined from Davis Wright Tremaine LLP. The latter will chair the firm's administrative law appellate practice which boosts the firm's government-facing litigation. Lawyers are based in Washington DC unless otherwise indicated.
DLA Piper LLP (US) has 'decades of experience handing complex and politically charged mergers', specifically large telecoms mergers. This work includes the firm's role as counsel to T-Mobile on its precedent-setting merger with Sprint, including the divestiture of Sprint's prepaid business to DISH. Key clients include major satellite operators, media conglomerates and internet-based companies ranging from the likes of Amazon to small tech start-ups. Joint group head Michael Senkowski, a former Chief of Staff of the FCC, has extensive experience in spectrum allocation and wireless policy. Co-head Nancy Victory assists clients in areas of new technologies and services, including connected car matters. Victory and Senkowski stand out 'as smart leaders who leverage decades of experience on behalf of clients'. Eric DeSilva focuses on wireless matters, including 5G and Private LTE. Edward Smith 'combines legal talent' and a 'persuasive personality', and is a go-to lawyer within the group for wireless and satellite matters, namely mergers, acquisitions, and spectrum policy. Associates Dana Zelman and Peter Shroyer also come highly recommended. John Beahn departed to join Shearman & Sterling LLP. Lawyers are based in Washington DC unless otherwise indicated.
Leveraging an expansive nationwide office network, 
DLA Piper LLP (US)
 is one of the go-to firms for real estate and zoning matters in several key markets across the country. The practice group is jointly led by 
Theodore Novak
 and 
Richard Klawiter
, both of whom are based in the firm's Chicago office. Novak in particular is considered among the market's leading real estate attorneys; he has extensive experience of real estate and land use projects throughout the Midwest, and also spearheads the firm's real estate-focused government relations practice. Other Chicago-based contacts include 
Mariah DiGrino
 and
Katherine Dale
, both of whom focus on issues such as community development, public incentives and historic preservation. The team has an equally strong presence in California, where it is currently involved in some of the largest LA development projects, including the Crossroads of the World project in Hollywood. Contacts in the Los Angeles practice group include 
Jerold Neuman
,
Kyndra Joy Casper
 and 
Andrew Brady
, who also advises on issues relating to the California Environmental Quality Act (CEQA). Both practitioners are based in LA. Also recommended are 
Antonio Calabrese
, who is active in project development in Northern Virginia, and 
John Rattigan
, who handles project development in the Boston office.
DLA Piper LLP (US)
 '
packs a powerful, top-tier punch
' with '
incredible strength and capability from senior partner down to associate level
'. The firm has consolidated its position as a market leader over the past 12 months, marked by the arrival of 35 new fee earners. Notable examples include San Francisco-based
Jeff Diener
and
Vivek Chavan
, who joined from
Paul Hastings LLP
 and
Greenberg Traurig, LLP
 respectively, along with
Jarrid King
 who joined the firm's New York office from Morgan Stanley. The team's full-service offering extends from multi-jurisdictional transactions, complex mixed-use developments, leasing, construction and design through to high-end capital markets transactions and joint venture agreements. Further, the group has extensive experience across the spectrum of asset classes, with formidable strengths in real estate deals involving offices, shopping malls, community and urban buildings. Moreover, the team is increasingly involved hospitality, stadium, technology and data centre projects. In a market leading highlights, Boston-based
John Sullivan
acted for Oxford Properties Group in its approximately $3.7bn acquisition of logistics company IDI, the owner of a portfolio of more than 110 operating assets. Sullivan heads the department alongside
Jackie Park
in New York and 
Richard Klawiter
 in Chicago. Also recommended are the '
extremely responsive
'
Frederick Klein
 in the DC office, and Boston-based 
Cara Nelson
, who is recognized by clients for her '
diligent and efficient
' approach.
DLA Piper LLP (US)
's e-discovery and information management group, '
a very strong team that blends both deep knowledge of e-discovery and practical experience
', is jointly led by San Diego-based of counsel 
Jennifer Feldman
 and Los Angeles-based of counsel
Leeanne Mancari
, both of whom are experienced e-discovery litigators. The group also benefits from the presence in New York of former US magistrate judge, a rarity in the industry,
Andrew Peck
, who brings with him an understanding of e-discovery litigation strategy. Other than attorneys, the group also consists of information management and analytics specialists.
The team at DLA Piper LLP (US) is led by Richard Reilly, who is rated for his expertise in CLO work, and has particularly strong relationships with Goldman Sachs and Ares Management. Other names to note are David Ridenour in Washington, who handles securitization work involving more esoteric assets and multi-currency deals, and Andrew Sroka in Boston, whose work includes securitizing marketplace and student loans, as well as fintech assets.
DLA Piper LLP (US)
demonstrates particular strength in complex cross-border disputes involving the US as a key international patent venue. With expertise in district courts, the Federal Circuit, the ITC and the PTAB, the practice offers the full range of litigation skills thanks to its deep bench of first chair trial lawyers and often acts in matters involving several domestic venues. Many international and US giants from a diverse sector range rely on the practice's expertise, including technology, electronics, consumer products, semiconductor and automotive clients. Increasingly, the group also acts for clients from the media and entertainment sector. In 2019, the firm grew its Hatch-Waxman practice with the arrival of
Michael Sitzman
, formerly of
Gibson, Dunn & Crutcher LLP
, and 
Soumitra Deka
, formerly of
Arnold & Porter
, in the San Francisco office. In New York, 
Tony Pezzano
and of counsel 
Michael Dougherty
from
Hogan Lovells US LLP
 also bolstered the life sciences bench. Further strategic changes were the arrival of patent and trade secret litigator
Michael Jay
from
Boies Schiller Flexner LLP
in Los Angeles and the strengthening of the firm's technical expertise in artificial intelligence, machine learning and blockchain matters with the recruitment of former
McDonnell Boehnen Hulbert & Berghoff LLP
practitioner 
Lisa Hillman
to the Boston office. The arrival of former
Nixon Peabody LLP
patent experts
Maria Swiatek
 and
Christopher Mooney
 in the Silicon Valley office and the recruitment of former
Venable LLP
life sciences specialist
Michael Furrow
 were another key events. Other important offices are in New York, San Diego, Chicago, Austin, Reston and Wilmington. 
Sean Cunningham
in San Diego US patent litigation practice, with
Matthew Satchwell
in Chicago and
Kathryn Grasso
, who splits her time between the San Diego and Washington DC offices, are acting as vice chairs.
Mark Fowler
 in Silicon Valley is the vice chair of the intellectual property and technology practice. Eric Hagen left for an in-house position at Austin FC. Gerald Sekimura retired.
DLA Piper LLP (US) is among the most active firms at the ITC and handles ITC cases with a deep bench of first chair trial lawyers with extensive experience in Section 337 investigations. The group is able to assist with matters requiring district court and appellate expertise in addition to ITC strength and is increasingly active for major players from a wide range of industries, including the technology, software, life sciences and automotive sectors. With a well-staffed Washington DC office and its wide geographical footprint, the firm offers proximity to domestic and international clients, including several major Japanese companies. The Silicon Valley-based Mark Fowler is the head of the ITC practice which also includes key contacts Matthew Satchwell and Paul Steadman, both in Chicago, Erin Gibson and Sean Cunningham, both based in the San Diego office. Patent and trade secret litigator Michael Jay joined the Century City office in January 2019 from Boies Schiller Flexner LLP.
DLA Piper LLP (US)
's coast-to-coast trademark team has '
a great ability to manage a large, global portfolio
' and is recognized by clients for its willingness to '
take actions based on prior client guidance
'. In Washington DC,
Ann Ford
 advises The Dannon Company on issues relating to its trademark portfolio, and of counsel
Ryan Compton
 is rated for making '
the extra effort to understand how to best communicate
'. 
Frank Ryan
 in New York is highly skilled in handling media and sports-related deals. On the West Coast, San Francisco-based 
Gina Durham
 handles prosecution, clearance and portfolio management.
DLA Piper LLP (US)
 is rapidly developing a niche practice in the esports space, acting for both team operators and league/tournament operators in their marketing, endorsement, and promotions matters. Recent highlights in the sector include representing Atlanta eSports Ventures, a joint venture between Cox Communications and Province Equity, in structuring and negotiating a Strategic Marketing Agreement with FaZe Clan, a dominant esports organization globally, in exchange for an equity share of the Atlanta team franchise of the Call of Duty League. LA-based 
Benjamin Mulcahy
leads the team and often acts on matters involving the media and entertainment industries, including sponsorship deals, joint promotion agreements, licensing and clearance, and talent negotiations, both for media companies and others seeking to utilize media and entertainment assets and productions for marketing purposes. In Washington DC, associate
James Stewart
is also recommended for both traditional sports and esports clients. Gina Reif Ilardi left for an in-house role in September 2020.
DLA Piper LLP (US)
's fintech team attracts praise for its '
ability to combine strong, core fintech competencies with expertise in other areas of commercial and regulatory matters
'. The practice advises a client roster spanning banks and other established financial institutions to emerging fintech companies on a full range of legal and business matters. New York-based practice head
David Luce
 has experience of corporate and financing transactions in the fintech and insurtech sectors, while Washington DC-based
Margo Tank
 is rated for her abundant '
expertise and creativity
' in advising financial institutions and technology companies on regulatory compliance matters. In the Silicon Valley office,
Mark Radcliffe
 and
Curtis Mo
 focus on venture capital investing and blockchain matters, respectively. The group was also strengthened by the arrivals of 
Joshua Samek
in Miami, who joined from
Greenberg Traurig LLP
, and
Travis Leach
, who joined the emerging growth and venture capital team in the Phoenix office from
Ballard Spahr LLP
.
Louis Lehot
 left the team and has since founded boutique firm
L2 Counsel
.
DLA Piper LLP (US)
 has extensive experience in handling, among other areas, cloud computing, data, fintech, artificial intelligence, and blockchain matters for prominent software, IT, telecoms, entertainment, retail and consumer goods corporates. The team has been especially busy advising on high-profile M&A-related transactions, intellectual property matters and outsourcing agreements. Washington DC-based
Nancy Victory
 and
Michael Senkowski
 provide ongoing assistance to a prominent mobile telecommunication company concerning a proposed merger between the client and another US telecoms entity. The practice group is jointly headed by Silicon Valley-based
Victoria Lee
,
Gregory Manter
 in San Diego, and Los Angeles-based
Vincent Sanchez
. Other key partners include
Tzung-Bor Wei
 in Silicon Valley and Palo Alto-based
Jeffrey Aronson
.
At
DLA Piper LLP (US)
, '
the REIT team is knowledgeable and its communication is impeccable
'. Its client roster includes real estate owners and operators, tax-exempt institutional investors, foreign investors and private equity fund. Additionally, publicly traded and private REITs also rely on the group for input at all stages of their life cycles, from formation and initial public offerings through to acquisitions, financing transactions and M&A.
Robert Bergdolt
 represents a number of non-traded, publicly offered REITs; he heads the department, with
Robert LeDuc
being the co-head of the REIT Tax practice;
LeDuc
 is hailed as one of the market's '
best tax advisors
'. The Regulation A space is an area of distinguishing expertise for the group.
DLA Piper LLP (US)
 is known for its sprawling global office network, enabling it to '
consider worldwide scenarios
' in cross-border transactional work and standalone international tax planning matters. Jointly headed by
Sang Kim
and 
Sibel Owji
 the US team is rated for its expertise in transfer pricing and in the international tax components of the 2017 TCJA. Clients have also highlighted the lawyers' ability to '
act as coordinators with their colleagues internationally
'. Other key figures include
Ben Olivas
 in Silicon Valley and Boston-based 
Michael Hardgrove
, the latter of whom handled the large-scale post-acquisition integration of Newport Corporation and Electro Scientific Industries. The tax team also made several lateral hires to its New York and California offices, including 
Kevin Glenn
, who joined in New York from 
King & Spalding LLP
.
DLA Piper LLP (US) draws on cartel defense and government enforcement practices around the globe to assist clients with cartel needs all over the world. The dedicated US cartels team is led by San Francisco-based partner Lisa Tenorio-Kutzkey, who services clients from a wide range of sectors such as pharmaceuticals, chemicals, technology and automotive. Her US antitrust and trade regulation co-chair Lesli Esposito focuses on consumer protection and FTC investigations from her desk in Philadelphia. The department is particularly active in investigations related to no-poaching agreements and often implements legal tech into its antitrust practice.
DLA Piper LLP (US)
is noted for its strength in corporate representations, fielding a US team that is able to leverage the firm's strong presence in Asia, Europe and Latin America to handle cross-border investigations involving the DOJ, SEC and parallel foreign enforcement agencies. The group is particularly adept in FCPA cases, although lawyers have significant experience in sanctions work, AML, rate-fixing and healthcare-related criminal defense. Among a number of new arrivals in 2019,
Edward Hanover
 joined the Silicon Valley office from FIFA, where he was responsible for designing and implementing the organisation's successful anti-bribery compliance program. The department is co-chaired by experienced trial lawyers 
John Hillebrecht
 in New York and 
Courtney Saleski
in Philadelphia, as well as Chicago's
Jonathan King
 and New York's 
Karl Buch
 – both of whom are noted for their ability to coordinate defense against large-scale government investigations.
DLA Piper LLP (US)
's nationwide products liability group has experience acting for automotive industry clients in a range of product liability litigation and class actions. Names to note in the team are Atlanta-based
Christopher Campbell
,
Mark Nadeau
in the Phoenix office, and
William Kiniry
  in Philadelphia, who handles a wide range of commercial litigation, including consumer protection class actions.
'
The attorneys have actual experience in the trenches, meaning significant trial experience, former employment in government enforcement, and active cases against the government
', says a client of 
DLA Piper LLP (US)
. A key strength is the firm's ability to provide experienced local representation in courts nationwide, including in the busiest jurisdictions for securities class actions and regulatory enforcement actions. '
They execute strategies with confidence and are relentless in representing us
', says a client of the practice led by
John Clarke
 in New York and
James Mathias
 in Baltimore. 
Amy Ruhland
in Austin, San Diego-based
Shirli Fabbri Weiss
and, on the SEC enforcement side,
John Hillebrecht
 in New York play key roles in the practice. '
The team is extremely responsive, hardworking and successful in litigation
', says a client.
DLA Piper LLP (US)
 is extremely well positioned to handle a broad range of global infrastructure, renewables, and power projects. The firm's spread of international offices ensures that clients can receive a seamless service in far flung locations, with many of the projects led out of New York or Washington DC. The team acts for both lenders and sponsors, and in recent years has become one of the more favored destinations for export credit agencies and multilateral lenders, including the Export-Import Bank of the United States (US EXIM).
Gregory Smith
in Washington DC leads the team, which receives strong praise from clients.
Vanessa Richelle Wilson
is also popular with sponsors and lenders.
Joseph Tato
 joined
Covington & Burling LLP
in 2020. Timothy Moran left the firm in October 2020.
Forming a part of the firm's overarching projects, energy and infrastructure offering - which is led from the US by Washington DC-based Gregory Smith, DLA Piper LLP (US) has considerable renewables credentials, both domestically and internationally - where it is able to tap into the expertise of practitioners spread across the firm's global network. The firm is well-versed at advising a myriad clients - including sponsors, lenders, equity investors and government agencies - across the spectrum of hydro, solar, onshore and offshore wind projects. A niche area of expertise relates to the team's work at the forefront of the development and financing of energy storage projects. On global energy and project financing matters, in addition to work on behalf of commercial banks, the team is also well-versed at representing export credit agencies and development finance institutions in relation to emerging markets-based transactions. Joseph Tato joined Covington & Burling LLP in March 2020, and Timothy Moran joined Holland & Knight LLP in November 2020.
The healthcare practice at DLA Piper LLP (US) focuses on transactional and related work in the healthcare sector, with a strong offering for private equity firms. The team has extensive experience in dealing with the corporate and healthcare regulatory aspects of a transaction, and the ongoing day-to-day matters arising within a portfolio of healthcare companies. Other areas of expertise include managed care contracting, value based care, and data security and privacy. Miami-based Joshua Kaye, who concentrates his practice in healthcare M&A and private equity investments, chairs the group. The department also has offices in New York, Dallas, Austin, and Philadelphia.
Backed by the firm's global network, DLA Piper LLP (US) has broad based expertise in product liability, regulatory work, IP disputes and portfolio management, and corporate ad financing transactions. Matthew Holian and Andrew Gilbert jointly lead the practice from Boston and Short Hills, respectively; Holian focuses on litigation, regulatory and enforcement challenges, while Gilbert handles corporate finance, M&A and securities transactions. San Diego-based Lisa Haile is a name to note for patent protection. Loren Brown co-chairs the firm's global litigation practice, and is 'an excellent strategist who masterfully handles the most sensitive and difficult issues'. Cara Edwards, Christopher Campbell and Lucas Przymusinski are also recommended for product liability cases and mass tort litigation. Katie Insogna is a star associate in the practice group.
The New York team at DLA Piper LLP (US) handles coverage litigation relating to cyber insurance, fraud, personal injury, product liability, toxic and mass tort, environmental claims, and bad faith claims against insurers. The team has experience in representing industry clients in class action litigation, with practice co-chair Michael Murphy currently defending Catalina Holdings in a price fixing case alleging that Catalina conspired with bailbond agents and industry trade groups over a period of 30 years. Prakash (PK) Paran also co-chairs the practice. Aidan McCormack is recommended for 'complex and high value cases.'
The insurance team at DLA Piper LLP (US) has particularly strong offerings in insurtech and venture capital, and also handles cross-border M&A, restructurings, product development, entity formation and dissolution, and investigations. Prakash (PK) Paran and David Luce managed a number of M&A transactions for the Zurich Insurance Group, including the acquisition of two intermediary businesses. Paran jointly heads the practice with Michael Murphy, who has experience in representing insurance clients in claims relating to the energy and construction sectors. Senior counsel and financial services regulatory specialist Nicholas Kourides is also noted. All named partners are based in New York.
DLA Piper LLP (US)
 stands out in particular for its ability to handle cross-border trademark disputes, leveraging the strength of firm's international network. The practice group is led by three partners:
Ann Ford
, who has particular expertise in disputes involving Europe and Asia Pacific;
Frank Ryan
, the firm's next elected US chairman; and
Gina Durham
, who represented The Estate of Marilyn Monroe in a trademark litigation against A.V.E.L.A, which had sold merchandise featuring images of Marilyn Monroe. Also recommended is
Tamar Duvdevani
, who represented Nike in a dispute with NBA player Kawhi Leonard concerning the ownership of the 'KL2' logo.
The team at 
DLA Piper LLP (US)
 has a considerable track record in advising clients on labor management relations. It advises on a regular basis on union organizing activities, collective bargaining, the management of workforces and litigation proceedings before the NRLB. Companies on the group's client roster are often from sectors such as financial services, media and food. The Washington DC-based 
Harriet Lipkin
has notable experience with unfair labor practices, while
Joseph Turzi
is able to assist with corporate campaigns. 
Joseph Piesco
 in New York is a key contact in contentious matters and 
Ryan Vann
 is the name to note in Chicago. Team leader 
Brian Kaplan
 is based in New York.
DLA Piper LLP (US)
's '
business savvy
' team is '
prompt to respond, thoughtful in those responses, and always willing to lend a hand
'. Key areas of instruction for the practice include tech, fintech and life sciences matters. Northern Virginia's
Jeffrey Lehrer
 leads the team; other key names include of counsel
Matthew VanderGoot
, also in Northern Virginia; Silicon Valley's
Mark Radcliffe
;
Randy Socol
in San Diego, whose client base includes emerging growth companies and venture capital firms; and Seattle-based
Trenton Dykes
, who garners praise for his '
great sense of practical risk analysis and thoughtful recommendations
'. In November 2019
Louis Lehot
 left to set up his own firm.
The DLA Piper LLP (US) construction team stretches across the firm's various US offices, with work ranging from large litigation or arbitration cases, to contracts and transactional-based advice for mixed-use, public service or entertainment venues. Anthony Meagher who co-chairs the practice in Baltimore along with Robert Crewdson in Atlanta, focuses on contentious matters, having successfully represented Buzzi Unicem USA in dismissing a $52m excess claim from a subcontractor, along with other project terminations and defect issues. Crewdson handles disputes work, but also handles much of the firm's high-end transactional work. Also from the Atlanta office, Brian Fielden has a reputation for global work among project managers and contractors, having led with Italian colleagues on the $2bn construction of AS Roma's new stadium.
DLA Piper LLP (US)
's tax team provides comprehensive support to clients involved in tax disputes nationwide. In addition to its work in more traditional civil and criminal federal tax disputes, the team also represents targets or potential targets of whistleblower claims, acts for high-net-worth individuals in IRS audits, and has niche experience in estate and gift tax litigation. New York-based practice leaders 
Ellis Reemer
 and
Diana Erbsen
 are '
both very experienced and highly respected
', forming the core of an overall '
formidable team
'. 
Joseph Myszka
 joined in Silicon Valley from
Baker McKenzie LLP
 in 2019.
DLA Piper LLP (US) litigates a range of antitrust issues such as no-poaching, alleged price-fixing and monopolization conspiracies. Located in Philadelphia, Lesli Esposito shines in commercial litigation in antitrust and consumer protection. She co-leads the firm's antitrust practice together with Lisa Tenorio-Kutzkey in San Francisco. The Chicago-based John Hamill and Robby Robertson as well as David Bamberger in Washington DC are additional key figures of the antitrust defense group. Hamill's practice revolves largely around healthcare and telecommunication clients, Robertson has significant trial experience and Bamberger often represents clients from a wide range of industry sectors in no-poaching cases.
DLA Piper LLP (US)
 has a highly-rated transactional M&A practice, especially for mid-market public companies, giving it a growing role in deal-related litigation in that section of the market. It also has a key role in the market for real estate investment trusts (REITs) and related litigation. 
John Clarke
 in New York and
James Mathias
 in Baltimore are the heads of the national corporate and securities litigation practice. While both are focused predominantly on securities litigation, they work on M&A-related cases in tandem with the firm's specialist team in Delaware and litigators in the firm's other US offices. Specialist Delaware litigator
John Reed
 has '
incisive legal analysis packaged with a great instinct for litigation
'. In Phoenix, 
Laura Sixkiller
is emerging as a litigation partner with a broad portfolio that includes M&A defense work.
'Practical and solution-focused', DLA Piper LLP (US) finds favour for its ability to act as 'an extension of the client's in-house legal team'. The national group benefits from coast-to-coast on-the-ground coverage, while its ability to plug into one of the world's largest law firm networks is a key asset on cross-border deals. It also stands out for its broad industry focus, with its recent activity particularly concentrated in the technology, REIT and life sciences sectors. New York-based capital markets chair Christopher Paci is 'really smart and client-driven' and advises investment banks and US and foreign issuers on equity offerings. Global corporate co-chair John Gilluly splits his time between Austin, Dallas and Houston and regularly advises on transactional and regulatory securities issues. New York-based finance practice chair Jamie Knox is also noted for his experience in IPOs.
DLA Piper LLP (US) has a versatile US commercial lending team with a strong presence on both the east and west coasts. The group has several impressive niches, and in San Diego, West Coast Finance Chair Matt Schwartz leads a strong venture lending practice which represents a range of banks, funds, and family offices on their investments into the technology and life science sectors. The team has strong expertise in a variety of financings, including leveraged and asset-based loans, venture debt, acquisition financings, and mezzanine and second-lien debt. In New York, partners such as East Coast chair Jamie Knox is also noted for his advice representing borrowers.
DLA Piper LLP (US)
's trade secrets team has a strong nationwide footprint, and is also well placed to handle cross-border trade secrets matters working alongside colleagues in the firm's international network. In particular, the team has extensive experience acting in conjunction with the firm's Shanghai office in cases involving Chinese companies. The practice group is jointly headed by by patent and trade secret litigator 
Paul Steadman
in Chicago, and Silicon Valley-based
Rajiv Dharnidharka
, who specializes in trade secrets and software copyright disputes. Eric Hagen left the firm in October 2019 for an in-house position at Austin FC.
DLA Piper LLP (US)'s employee benefits and executive compensation offering spans numerous offices and takes an integrated approach to working with the corporate team. Transactional support typically focuses on the middle market M&A field, with a client list including international corporates, hedge funds, private equity houses and senior management teams, with cited expertise in dealing with multiemployer plans. Chicago-based Richard Ashley is the key name for ERISA Title 1 and prohibited transaction matters, with Silicon Valley-based Cisco Palao-Ricketts commonly advising on retention strategy for spin-offs in the start-up and emerging markets scene. In Washington DC, Mark Muedeking has expertise in handling ESOP transactions, while Rita Patel recently drafted long-term incentive plans related to an IPO in the life sciences sector.
The labor and employment group at 
DLA Piper LLP (US)
 has expertise in handling matters such as discrimination, harassment and retaliation cases, wage-and-hour class and collective actions as well as restrictive covenants and independent contractor misclassification. The group, which is led by New York-based 
Brian Kaplan
, is active in various industry sectors, including retail, financial institutions, healthcare, media and technology. 
Mary Dollarhide
 in San Diego is a key contact in wage-and-hour class actions. 
Joseph Piesco
 in New York is equally active in litigation and arbitration proceedings. 
Marc Katz
 and 
Isabel Crosby
 in Dallas, Los Angeles' 
Holly Lake
, and the Chicago-based 
Ryan Vann
, 
Norman Leon
 and new counsel from 
Baker McKenzie LLP
, 
Miriam Petrillo
 as well as 
Joseph Guarino
in New Jersey and
Ute Krudewagen
 in Silicon Valley are all prominent practitioners.
DLA Piper LLP (US)
 concentrates its efforts on the middle-market, maintaining a consistently high deal count for funds engaged in buyouts and investments focused particularly on healthcare and technology. The private equity practice is integrated closely with the firm's healthcare and franchising teams and also works seamlessly across the firm's expansive global platform. As such, the team has a particular strength in cross-border transactions. The practice is led by 
Joseph Alexander
 in Miami and 
Joseph Silver
 in Atlanta. Notable clients include targeted industry funds such as Accel-KKR, RLJ Capital, and Summit Capital, with a recent standout highlight being Accel-KKR's acquisition of daVIZta.
DLA Piper LLP (US)
's '
incredible expertise up and down the spectrum of tax issues
' is on full display nationwide, with the firm's fully integrated team routinely advising on tax matters, including fund formation, M&A and post-acquisition integration. The team is jointly headed by Silicon Valley-based
Stacy Paz
, who specializes in private equity and emerging company work, and
Gerald Rokoff
 in New York, who has extensive experience handling tax issues for fund sponsors and investment advisors, both in the US and abroad. Another key figure is 
Afshin Beyzaee
 in Los Angeles, an '
outstanding partner with an excellent ability to find creative solutions for complex
problems'. 
Drew Young
 is also recommended for his experience of federal, state and local taxation.
Overseen from New York by energy practice head 
Robert Gruendel
, and also able to tap into the expertise of oil and gas-focused lawyers, primarily from Houston in the US, as well as across the firm's expansive global network, 
DLA Piper LLP (US)
 advises a range of clients, including international oil companies, sponsors and lenders on M&A, financing and commercial-related mandates across the value chain.
Sponsor-side mandates are a core pillar of strength at
DLA Piper LLP (US)
, and in this space,
Nathaniel Marrs
is recognized in particular for his work for US and international real estate fund sponsors. The team is also actively developing its investor-side practice;
David Parrish
 and
Nicole Brennig
, both based in Austin, have extensive expertise in advising institutional investors. Other key contacts are
John Reiss
, and
Adam Tope
. Unless stated otherwise, all named attorneys are based in New York. In 2020
Yasho Lahiri
left for
K&L Gates
, and
David Goldstein
moved to
Clifford Chance
.
DLA Piper LLP (US)
's Chicago-based benefits experts – including practice co-head
Richard Ashley
, of counsel 
Kerry Eason
and
Ian Kopelman
– provide a host of public companies with advice on qualified and non-qualified plan design, reporting and disclosure obligations, and tax-related advice. Ashley also advises asset managers and investment advisors on ERISA Title 1 compliance. Startups and growth clients in the life sciences and media sectors enlist San Francisco-based
Mark Boxer
 and Silicon Valley-based
Cisco Palao-Ricketts
 for fiduciary counseling, equity-compensation arrangements, retention strategy, and advice on employee stock purchase plans. Washington DC-based practice co-head
Rita Patel
 recently assisted with an IRS audit into a client's 401(k) plan.
DLA Piper LLP (US)'s restructuring team is divided between Chicago, under 'superb' Richard Chesley, and New York with company and buyer-side expert Thomas Califano. Their group handles mid- and top-market debt restructuring and financing matters in a number of sectors - notably retail, healthcare, and entertainment.
DLA Piper LLP (US) >
Firm Profile
In 2005, DLA Piper became one of the world's most prominent legal service providers through a merger of unprecedented scope. The motivation for doing so was not about size or prestige or putting pins in a map. It was to create a global organization capable of quickly and efficiently serving the most important legal needs of clients around the world, whether it is across multiple jurisdictions or in a single market.
Today, DLA Piper has lawyers in more than 40 countries throughout the world's established and emerging business centers in the Americas, Africa, Asia Pacific, Europe and the Middle East. The firm's continued growth allows it to offer its clients the advantage of one law firm with the depth and geographic coverage to meet their legal needs where they are based and doing business.
In Latin America in 2018, DLA Piper expanded in Argentina with its agreement with Cabanellas Etchebarne Kelly; in 2017 the firm entered Peru as DLA Piper Pizarro Botto Escobar; in 2016 the firm formed BAZ|DLA Piper in Chile and opened an office in Puerto Rico; in 2015 the firm formed DLA Piper Martinez Neira in Colombia and combined with Gallastegui y Lozano in Mexico City; and DLA Piper also has an ongoing cooperation agreement with Campos Mello Advogados in Brazil.
In 2017, DLA Piper merged with Liner LLP, a leading Los Angeles firm that focuses on litigation, real estate, business transactions and restructuring.
In 2015, DLA Piper combined with Davis LLP to form DLA Piper (Canada), with deep roots in the Canadian and international business communities, and services across seven offices in more than 50 practices.
Main areas of practice: DLA Piper's corporate lawyers support the world's leading enterprises, emerging startup companies and financial institutions in their development and investment activities.
The employment team advises clients worldwide on employment legislation, helping them meet their workforce objectives.
The finance lawyers provide clients with guidance and representation on all aspects of financial lending and related matters.
DLA Piper provides a full range of commercial, intellectual property law, privacy, sourcing, franchise and technology law services.
The firm's international trade, regulatory and government affairs clients receive counsel on federal, state and local government and regulatory matters on all levels of legislation and policy.
With skilled lawyers in litigation, arbitration, investigations and ADR, DLA Piper deploys that experience to help clients devise the best legal strategies to handle business disputes.
The firm has a track record of successfully delivering first-rate legal services in all segments of the infrastructure and energy industries, and advises on energy law, infrastructure finance, transport matters and more.
DLA Piper offers a full range of real estate services, in the areas of acquisitions and disposals, construction law, financing, land use, planning and development, leasing, environmental law, insurance and tax.
The firm's restructuring lawyers have significant experience advising clients on investigation, enforcement, litigation and asset recovery on a multijurisdictional basis relating to public and private companies in underperforming and distressed situations.
Tax clients receive a full range of tax services that address the challenges of international commerce and business operations.
Main Contacts
| Department | Name | Email | Telephone |
| --- | --- | --- | --- |
| Consumer Goods, Food and Retail | Stefanie Fogel | | |
| Consumer Goods | Kathy Ruhland | | |
| Corporate | Joseph Alexander, Jr. | | |
| Corporate | John Gilluly III | | |
| Education | David Lewis | | |
| Employment | Brian Kaplan | | |
| Energy & Natural Resources | Robert Gruendel | | |
| Finance | John Cusack | | |
| Financial Services | Richard Hans | | |
| Financial Services | Margo Tank | | |
| Financial Services | Isabelle Ord | | |
| Food & Beverage | Angela Agrusa | | |
| Food & Beverage | Stefanie Fogel | | |
| Government Affairs | Ignacio Sanchez | | |
| Healthcare | Josh Kaye | | |
| Hospitality and Leisure | Sandra Kellman | | |
| Industrials | John Lyons | | |
| Infrastructure, Construction and Transport | Maxine Hicks | | |
| Insurance | Michael Murphy | | |
| Insurance | PK Paran | | |
| Intellectual Property and Technology | Ann Ford | | |
| Life Sciences | Andrew Gilbert | | |
| Life Sciences | Matt Holian | | |
| Litigation and Regulatory | James Brogan | | |
| Litigation and Regulatory | Loren Brown | | |
| Media, Sport & Entertainment | Peter White | | |
| Real Estate | John Sullivan | | |
| Restructuring | Thomas Califano | | |
| Retail | Lesli Esposito | | |
| Tax | Sang Kim | | |
| Technology | Victoria Lee | | |
Lawyer Profiles
| Photo | Name | Position | Profile |
| --- | --- | --- | --- |
| | Jeffrey Aronson | Partner | View Profile |
| | Rajiv Dharnidharka | Partner | View Profile |
| | Mark Fowler | Partner; Global Co-Chair and US Chair, Patent Litigation Practice | View Profile |
| | Edward Hanover | Litigation, Arbitration and Investigations | View Profile |
| | Sang Kim | Global Board, US Executive Committee; Co-Cjair, Global Tax Practice; Chair US Tax… | View Profile |
| | Ute Krudewagen | PartnerCo-Chair, International Labor and Employment practice | View Profile |
| | Victoria Lee | Partner; Global Co-Chair, Technology Sector; Managing Partner, Northern California; Managing Partner, Silicon… | View Profile |
| | Louis Lehot | Partner; Co-Chair, US Emerging Growth and Venture Capital; Co-Managing Partner, Silicon Valley… | View Profile |
| | Curtis Mo | Partner | View Profile |
| | Christopher Mooney | Partner | View Profile |
| | Ben Olivas | Partner | View Profile |
| | Cisco Palao-Ricketts | Partner; Co-Chair, US Employee Benefits and Executive Compensation practice | View Profile |
| | SeoJung Park | Partner | View Profile |
| | Stacy Paz | Partner; Co-Chair, Transactional Tax Practice; Co-Managing Partner, Silicon Valley office | View Profile |
| | Mark Radcliffe | Partner | View Profile |
| | Maria Swiatek | Partner | View Profile |
| | Clayton Thompson | Partner | View Profile |
| | Eric Wang | Partner; Co-Chair, Northern California Corporate and Finance Practice | View Profile |
| | Tzung-Bor Wei | Partner | View Profile |
| | Carrie Williamson | Partner | View Profile |
| | Jake Zolotorev | Partner | View Profile |
Staff Figures
Number of Partners Worldwide : 1,700 Number of Lawyers Worldwide : 5,000
Languages
More than 60
Other
Americas Co-Chairman : Roger Meltzer (New York) Americas Co-Chairman : Jay Rains (San Diego) Americas Co-Managing Partner : Richard Chesley (Chicago) Americas Co-Managing Partner : Jackie Park (Downtown Los Angeles)
Top Tier Firm Rankings
Firm Rankings