DLA Piper Giziński Kycia sp. > Warsaw, Poland > Firm Profile
DLA Piper Giziński Kycia sp.
Offices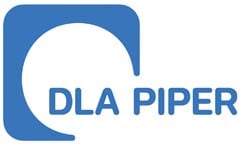 DLA Piper Giziński Kycia sp.
I.L. PERECA 1
00-849 WARSAW
Poland
DLA Piper Giziński Kycia sp. > The Legal 500
Rankings
DLA Piper
's employment team consists of both lawyers and tax advisors and provides clients with day-to-day employment advice, as well as support on social security benefits regarding individual and collective labour law. The department is chaired by
Agnieszka Lechman-Filipiak
and includes senior associate
Dominika Nowak,
an expert in advising international companies entering Poland, in addition to counsel
Michał Synowiec
who focuses on labour law disputes. Further key strengths include trade union and employee relations, discrimination and diversity management, pensions, employee benefits, incentive issues and restructuring arrangements.
The '
truly outstanding
' life sciences team at
DLA Piper
 advises on regulatory and product liability mandates across a range of life science sectors, including pharmaceutical, medical devices, food and healthcare. The group is also active in telemedicine, representing companies marketing cardiovascular and neurological drugs and devices. 
Andrzej Balicki
 heads up the team and advises on both Polish and EU regulation matters regarding medicinal devices, pharmaceuticals, diet supplements and healthcare services. Senior associate 
Jolanta Dąbrowicz
 advises manufacturers and distributors of medicinal products and devices on regulatory and contentious issues.
DLA Piper
's insurance team is particularly praised for its 'g
reat experience in advising on the financial market.'
The practice offers both contentious and non-contentious support to domestic and international insurance companies and intermediaries. This includes regulatory matters, corporate transactions, litigation before the courts, the Polish Financial Supervision Authority, and the Office of Competition and Consumer Protection, and tax law advice. '
Exceptional
' and dedicated-insurance lawyer 
Beata Mrozowska-Bartkiewicz
  leads the group from Warsaw. Senior associate
Dominika Wolf-Jezierska
 is also a key team member with significant experience in regulatory and contentious matters.
The public procurement team at
DLA Piper
is particularly adept in the infrastructure, energy, construction, healthcare, pharmaceuticals, defence and aviation, life sciences and healthcare sectors. The practice advises local and international clients on public procurement and government contracting work, PPP mandates, issues relating to the drafting of legislation and parliamentary procedures, judicial reviews and regulatory challenges. The team is jointly lead by
Krzysztof Kycia
,
Andrzej Balicki
,
Marta Frąckowiak
 and
Adriana Mierzwa-Bronikowska
, who are all based in Warsaw.
Michał Orzechowski
,
Magdalena Zabłocka-Foulkes
and
Jolanta Dąbrowicz
 are also names of note.
Michał Pietuszko
 has sat at the helm of
DLA Piper
's real estate department since early 2021, taking over from
Jacek Giziński
, who is now co-managing partner. The team is active in handling both domestic and cross-border transactions, development projects and asset management across sectors such as office, retail, logistics, industrial, production and residential. Counsel 
Agnieszka Lehwark
provides expertise in commercial real estate transactions and leases.
DLA Piper
 has a varied practice, encompassing real estate and project finance, securitisation deals and debt and loan restructurings, with a focus on distressed real estate assets. The team is also instructed in export finance matters, where it assists exporters and lenders. Group head 
Mariusz Hyla
 is an expert in real estate finance and asset finance, in addition to M&A and leveraged buyout financing. Counsel
Bartłomiej Palusiak
has a specialism in cross-border lending.
Artur Sobol
takes the lead in restructuring and insolvency mandates. Counsel
Katarzyna Wacławek
is '
a very experienced lawyer with a focus on closing deals, and above all, a very nice and intelligent person to work with
'.
DLA Piper
's practice focuses on equity capital markets transactions, and it attracts a strong flow of mid-cap and upper mid-cap deals in Poland and abroad. The group has experience of IPOs, private placements and public M&A. The team is led by
Jakub Domalik-Plakwicz
, and includes counsel
Wojciech Kalinowski
, a transactional and regulatory specialist with an impressive track-record in public M&A. Senior associate
Anna Chrabota-Bajson
is another name to note.
DLA Piper
 is a first port of call for clients from a wide variety of industries on their most complex and strategically-significant corporate and M&A mandates. The '
trustworthy
' group has experience of big-ticket transactions involving the technology, media and healthcare industries, among others. Following the departure of
Marek Sawicki
to
White & Case M. Studniarek i Wspólnicy – Kancelaria Prawna sp.k.
, the practice is now led by '
stand-out lawyer
'
Marta Frąckowiak
, who is noted for private M&A, reorganisations and restructurings and commercial contracts.
Jakub Domalik-Plakwicz
focuses on private equity, M&A and capital markets deals.
Jakub Marcinkowski
is another key practitioner.
Andrzej Balicki
 and counsel 
Michał Orzechowski
 jointly lead the team at
DLA Piper
, which sits within the firm's wider regulatory and public affairs department. Balicki has sector focuses in the life sciences, food and beverage, and energy sectors and focuses on the abuse of dominant positions, whilst Orzechowski has expertise in public procurement. More generally, the team is active in merger control mandates and state aid cases, as well as representing clients in proceedings before the President of the Office of Competition and Consumer Protection.
DLA Piper
's practice acts for clients in the construction, infrastructure, engineering and energy industries. Advice on procurement methods for projects involving commercial developments is also within the team's capabilities. Litigation expert 
Krzysztof Kycia
 and real estate specialist 
Jacek Giziński
 are co-managing partners and lead the team. Senior associates 
Szymon Sakowski
 and
Piotr Witecki
are also names of note for construction disputes.
Data protection and data privacy law, including data breach responses, audit and data mapping and compliance, are key areas of focus for the team at DLA Piper. In particular, the group acts for domestic and international clients in highly regulated sectors, such as banking, insurance, pharmaceutical and media. The group also handles complex GDPR implementation projects. Ewa Kurowska-Tober leads the practice and is also firm's global co-chair in this area; she has expertise in IT and advanced technologies law, and is particularly active in highly regulated sectors. Senior associate Magdalena Koniarska advises clients on personal data protection and data transfer.
The interdisciplinary group at 
DLA Piper
assists both domestic and international energy sector clients and has a particular focus on renewable energy transactions; the team is adept at handling mandates involving wind farms, photovoltaics, biogas and water.
Łukasz Jankowski
leads the practice with expertise in regulatory and real estate matters, receiving support from the transaction focused
Jacek Giziński
.
Klaudia Lorent
 and 
Karolina Mądrzycka
are both notable in the field of energy M&A transactions. In January 2023,
Oskar Waluśkiewicz
joined from
DWF Poland Jamka Sp.k
.
DLA Piper
handles the full range of IP matters for domestic and international clients, spanning patents, trademarks, copyrights and unfair competition disputes in areas including fashion and new technologies and highly regulated industries such as banking, insurance and healthcare.
Ewa Kurowska-Tober
 is head of the department with a focus on copyrights, trademarks, unfair competition and advertising law. Counsel
Krystian Maciaszek
 and senior associates 
Olga Leśniewska
 and 
Alicja Woln
 are also core members of the group.  
DLA Piper
's investment funds practice brings together real estate, finance, M&A and private equity specialists, to provide clients with a full service. The group is most noted for its expertise in real estate investment funds, which it assists with cross-border structuring (with an emphasis on Luxembourg structures) and transactional advice, drawing on the firm's tax and regulatory capabilities. Co-managing partner
Jacek Giziński
is a real estate and corporate lawyer with particular knowledge in special purpose vehicles. Finance expert
Mariusz Hyla
and head of corporate
Marta Frąckowiak
are both capable transactional lawyers.
The private client team at 
DLA Piper
 offers advice to domestic and internationally-based high-net-worth individuals and their families, managers and executives across dispute resolution, corporate and M&A transactions and tax, real estate and employment issues. 
Tomasz Rudyk
 handles criminal and fiscal cases, 
Agnieszka Filipiak-Lechman
 is noted for her employment law expertise and 
Bartosz Matusik
 is a tax advisor.
DLA Piper
utilises its expertise in corporate and M&A transactions to advise on high-value private equity deals in Poland. Clients include big names such as Mid Europa Partners and MCI.PrivateVentures, as well as the PFR Ventures wing of the Polish Development Fund.
Jakub Marcinkowski
leads the team. M&A department head
Marta Frąckowiak
 continues to play an important role in the group, which also includes
Jakub Domalik-Plakwicz
. Counsel
Wojciech Kalinowski
has regulatory knowledge. Marek Sawicki left the firm in March 2021.
At 
DLA Piper
,
Mariusz Hyla
 is the head of the finance, projects and restructuring department, while co-managing partner 
Krzysztof Kycia 
heads up the litigation and regulatory practice. Under their leadership, the firm handles restructurings and insolvencies with a nexus to sectors such as energy, infrastructure, manufacturing, retail, new media and healthcare. The lawyers in the department have expertise in corporate, insolvency, litigation, finance and tax law. Counsel 
Artur Sobol
 is skilled in debt restructurings and distressed acquisitions, while senior associate 
Magdalena Dec
 represents creditors and debtors in bankruptcy and restructuring proceedings.
DLA Piper
's practice combines expertise in tax law and economics, enabling the firm to offer a full service to corporate clients. The team is often instructed on standalone tax issues relating to private equity and venture capital projects. The department is led by
Bartosz Matusik
, who is a specialist in corporate and personal income tax and international tax law, as well as tax litigation. Counsel
Pawel Chodzinski
 focuses on tax-driven structuring projects, and has particular expertise in the real estate sector. Senior associate
Ewelina Jaworska
is an adept tax litigator, with experience in fiscal and customs proceedings, as well as criminal tax cases.
Former prosecutor
Tomasz Rudyk
 leads the corporate crime, investigations and compliance practice at
DLA Piper
; he specialises in fiscal cases, with extensive experience in internal investigations into violations of anti-bribery laws. More generally, the group is adept in handling compliance issues, anti-bribery matters, internal and external investigations and cybercrime cases, and also acts for clients in tax-criminal proceedings. Situated within the global firm, it is also equipped to advise on due diligence projects involving the FCPA and UKBA. Senior associate
Dominika Wolf-Jezierska
acts as a defence attorney and prosecutor, while senior associate
Piotr Falarz
 focuses on investigations, compliance, anti-bribery and anti-corruption matters.
DLA Piper
's practice has expertise across litigation, arbitration, internal company investigations, alternative dispute resolution and regulatory law. In 2020, the group was highly involved in representing corporate clients in relation to proceedings arising from the Covid-19 pandemic, including cases concerning
rebus sic stantibus
claims. The department is led by co-managing partner
Krzysztof Kycia
, who is an expert in construction and infrastructure disputes. Counsel
Piotr Olkowski
has knowledge of public procurement law and is experienced in disputes related to tender procedures. Senior associate
Anna Kopania
is also recommended for her specialism in the liability of management board members.
Ewa Kurowska-Tober
 leads the technology practice at
DLA Piper
; she is also the global co-chair of the firm's data protection, privacy and security sub-group. The team offers support to clients in the highly regulated sectors, including emerging technologies (AI and blockchain), life sciences, insurance, media, banking and finance, on litigation as well as on data protection and privacy law issues, areas in which senior associate
Magdalena Koniarska
has particular expertise.
DLA Piper Giziński Kycia sp. >
Firm Profile
Global co-chairs: Roger Meltzer and Jon Hayes
Co-chief executive officers: Simon Levine and Cameron Jay Rains
Number of partners: 1,500
Number of lawyers: 5,000
Languages: The firm speaks over 60 languages
Offices: Lawyers located in more than 60 countries throughout the Americas, Europe, the Middle East, Africa and Asia Pacific.
Please see https://www.dlapiper.com for further information about the firm.
Diversity/Community
At DLA Piper we are firmly committed to diversity and inclusion. For us, diversity isn't just about visible differences, it's the unique blend of talents, skills, experiences and perspectives that makes each of us an individual and we know it's crucial to have a culture and environment where those differences are genuinely valued. As a global business law firm, with a diverse client base, we know that our clients expect our people to represent the communities in which we work and value our ability to advise them on both local and global cultures and markets. We believe that our approach to diversity and inclusion enables us to attract the best talent, build the most effective teams and deliver the highest level of client service.
For more information on our specific D&I initiatives please see www.dlapiper.com