Firm Profile > DLA Piper Dinu SCA > Bucharest, Romania
DLA Piper Dinu SCA
Offices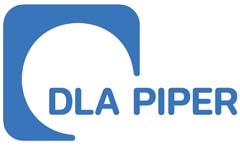 DLA Piper Dinu SCA
METROPOLIS CENTER, 89-97 GRIGORE ALEXANDRESCU STR.
EAST WING, 1ST FLOOR, SECTOR 1
010624 BUCHAREST
Romania
DLA Piper Dinu SCA > The Legal 500
Rankings
DLA Piper Dinu SCA >
Firm Profile
The firm: DLA Piper is a global law firm that provides its clients with legal and business solutions locally, regionally and internationally using integrated teams of lawyers with experience that spans a broad range of disciplines. DLA Piper is widely recognised for its pioneering approach and extensive geographic reach, which enables the practice to look after the business issues that matter to its clients – whether they are large or small. Clients of DLA Piper include single-owner startups, local and household name companies, multinationals, financial institutions, FTSE and Fortune 500 enterprises and their subsidiaries, public bodies and governments.
Since November 2018, DLA Piper's office in Burcharest, Romania, supports clients with a strong team of 50 internationally trained Romanian lawyers and tax experts.
Areas of practice
Corporate/M&A and private equity: the firm is a trusted adviser on all types of deals, including private or public share transactions or asset sales; various joint ventures and strategic alliances; private equity; privatisations; reorganisations; and restructurings.
Dispute resolution: the firm's litigators combine dispute resolution skills with industry and local knowledge to provide seamless representation in administrative and regulatory disputes, antitrust litigation, commercial litigation, environmental, IP, tax and employment disputes.
Employment: the firm is particularly skilled in advising on sensitive issues such as disciplinary dismissals, collective lay-off procedures and strikes, as well as reviewing internal regulations, policies and collective labour bargaining agreements, and providing specialist input in employment litigation.
Energy, oil and gas: the firm's work includes advising with respect to the acquisition, development and financing of renewable or traditional energy projects and of energy infrastructure; trading of electricity, green certificate or natural gas; power purchase agreements; and disputes arising from transactions with energy. It also specialises in oil and gas along the entire value chain, with particular emphasis on farm-outs and JOAs; environmental issues; and other types of permitting, as well as litigation.
EU and competition: the firm's lawyers are recognised for their significant experience in representing clients before the Romanian Competition Council in merger control proceedings and antitrust matters. The firm is also devising compliance programmes and advising on pricing policy analysis for companies, as well as assisting clients during state aid procedures.
Finance and projects: the firm has been involved in many of the largest, most high-profile and 'first of their kind' financings, acquisitions and disposals, having been involved in large projects in infrastructure, ports, PFI/PPP, transportation, energy, electricity and nuclear, renewables, telecoms and technology, water and rail.
Financial services: the firm's lawyers are experienced in advising banks, financial groups, insurance companies and global investors on regulatory issues specific to this sector; collective investment scheme arrangements, and data protection, as well as on contentious matters.
Governance and compliance: the firm's lawyers have the local knowledge and industry experience to guide clients in all aspects of designing, implementing and managing compliance programs, assessing and mitigating risk, remediating compliance issues and running internal investigations.
Intellectual property and technology: the practice covers protection of various IP rights with an emphasis on the technology market sector, as well as advertising law, personal data protection, sports rights and gambling.
Real estate: the firm has built strong competencies covering real estate acquisitions and disposals, construction, financing, land use, planning and development, and leasing and is especially skilled in orchestrating complex, long-term projects.
Tax: the firm advises clients on corporate and personal income tax and value-added tax, as well as international tax matters. The practice includes planning effective holding structures and performing tax reviews aimed at identifying potential tax exposures, as well as implementing various exit strategies.
Main Contacts
| Department | Name | Email | Telephone |
| --- | --- | --- | --- |
| Banking and finance | Cristian Vlaicu | | |
| Commercial | Marian Dinu | | |
| Commercial | Livia Zamfiropol | | |
| Corporate and M&A | Marian Dinu | | |
| Dispute resolution | Radu Balas | | |
| Dispute resolution | Alexandru Arjoca | | |
| Employment | Monica Georgiadis | | |
| Energy, oil and gas | Marian Dinu | | |
| Energy, oil and gas | Paula Corban-Pelin | | |
| EU and competition | Livia Zamfiropol | | |
| Governance and compliance | Marian Dinu | | |
| Infrastructure and project finance | Alin Buftea | | |
| Intellectual property and technology | Ana-Maria Andronic | | |
| Life sciences | Livia Zamfiropol | | |
| Life sciences | Tudor Nedelea | | |
| Public law | Marian Dinu | | |
| Public law | Alin Buftea | | |
| Real estate | Alin Buftea | | |
| Restructuring and insolvency | Radu Balas | | |
| Tax | Tudor Nedelea | | |
Staff Figures
Number of lawyers : 4,000 at this office : 50 (tax consultants included)
Languages
English French German Greek Romanian
Other
Other offices : Multiple offices throughout: Other offices : Australia Other offices : Belgium Other offices : Canada Other offices : China Other offices : Saudi Arabia Other offices : Germany Other offices : Italy Other offices : New Zealand Other offices : Scandinavia Other offices : Russia Other offices : UAE Other offices : UK Other offices : USA Other offices : Individual offices in: Other offices : Amsterdam Other offices : Bangkok Other offices : Bratislava Other offices : Bucharest Other offices : Budapest Other offices : Casablanca Other offices : Doha Other offices : Johannesburg Other offices : Kuwait City Other offices : Kiev Other offices : Luxembourg Other offices : Madrid Other offices : Mexico City Other offices : Muscat Other offices : Paris Other offices : Prague Other offices : San Juan Other offices : São Paulo Other offices : Seoul Other offices : Singapore Other offices : Tokyo Other offices : Vienna Other offices : Warsaw
Diversity/Community
At DLA Piper we are firmly committed to diversity and inclusion. For us, diversity isn't just about visible differences, it's the unique blend of talents, skills, experiences and perspectives that makes each of us an individual and we know it's crucial to have a culture and environment where those differences are genuinely valued. As a global business law firm, with a diverse client base, we know that our clients expect our people to represent the communities in which we work and value our ability to advise them on both local and global cultures and markets. We believe that our approach to diversity and inclusion enables us to attract the best talent, build the most effective teams and deliver the highest level of client service.
For more information on our specific D&I initiatives please see www.dlapiper.com