Firm Profile > DLA Piper Chile > Santiago, Chile
DLA Piper Chile
Offices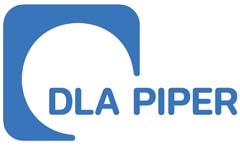 DLA Piper Chile
El Golf 150
10th Floor
Las Condes
Chile
DLA Piper Chile > The Legal 500
Rankings
In 2018, BAZ|DLA Piper and NLD (Noguera Larraín & Dulanto) merged under the name DLA Piper BAZ|NLD; the firm is now known as
DLA Piper (Chile)
. The practice, which '
really understands its clients
', has a strong team for M&A deals, including due diligence matters; it is also noted for its particular experience in venture capital, corporate governance and compliance matters. Headline work saw practice co-head
Matías Zegers
lead the team advising Cornershop on the $225m sale of its operating companies in Chile to Walmart, including the antitrust aspects. His fellow practice head,
Paulo Larrain
, advised Zurich Group on the $137m acquisition of EuroAmerica Administradora de Fondos and the portfolio of individual and life insurance of Euroamerica Seguros de Vida. Other key advisers include
José Pablo Dulanto
and
Marco Salgado
(who '
really goes the extra mile for his clients
');
Mauricio Halpern
, who made partner in January 2020 (and is also a practice contact for compliance and investigations matters); and counsel
Manola Quiroz
. Senior associates
Diego Peña
and
Jorge Timmermann
  are also notable team members. José Ureta left to move in-house. Clients include L'Oréal, Zurich Group, Codelco, Infosys and Victoria Capital Partners.
DLA Piper (Chile) is 'always there for its clients'. The practice advises on day-to-day labour-law issues, collective bargaining, employment law disputes, compensation schemes, and corporate immigration issues. The team recently acted for Mostos del Pacífico in complex litigation that was brought by its former general manager, following the termination of his employment agreement. Department head Luis Parada 'really stands out because of his deep legal knowledge'; of counsel Juan Pablo Mesías, previously at KPMG in Chile, and labour litigation specialist Alfonso Bustamante, formerly of Lahaye & Bustamante, joined the practice, while Ramón Domínguez  left for Rivadeneira Colombara Zegers.
DLA Piper (Chile)
 regularly advises on exploration and exploitation mining concessions and mining contracts, as well as project development and contentious matters; the team has particular expertise in the lithium segment. Recent matters saw the team act for Cominor in the sale of a 50 per cent ownership stake in Minera Pompeya to Minera Mantos de Oro. SIMCO and Desarrollos Mineros are also clients.
José Pablo Dulanto
 is department head and 
Claudio Sepúlveda
 is a notable associate.
DLA Piper (Chile) assists with the development of a range of projects, including PV power plants, desalination facilities and real estate. The team advised SLM NX Uno de Peine on the development of the NX project, a joint venture for the development of a potassium and lithium project; its assistance included advice on environmental permits and mining options. Felipe Bahamondez, José Pablo Dulanto and Rodrigo Alvarez are all experienced practitioners.
DLA Piper (Chile)
's practice covers bidding procedures, concessions, public law litigation and representation before the administrative authorities. The team acted for an online Chilean professional education institute in a constitutional injunction filed against the National Accreditation Commission for the arbitrary application of new education-sector legislation.
Felipe Bahamondez
, counsel
Ricardo López
and senior associate
Paulina Farías
are the main advisers.
In 2018, BAZ|DLA Piper and NLD (Noguera Larraín & Dulanto) merged under the name DLA Piper BAZ|NLD; the firm has since changed its name to 
DLA Piper (Chile)
. In addition to traditional banking and finance matters, the nine-strong practice group stands out for its experience in advising funds and angel investors on venture capital in Chile; it also regularly deals with national business promotion agency CORFO (particularly in regard to funding applications and credit lines), and has a robust banking regulatory practice. Recent mandates include advising Komax (as borrower) on a $49.5m syndicated loan from Banco Santander, Banco Consorcio and Banco BTG for the financing of outstanding debt and a company acquisition; and Devlabs in day-to-day matters related to the operation of its CORFO-backed fund, Fondo de Inversión Privado Outlier Seed Fund I (and associated capital calls). The group has also been active acting on behalf of banks, assiting Banco San Juan International, for example, with its registration as a foreign financial institution. Experienced practice co-heads
Matías Zegers
and
Paulo Larrain
 are the key contacts; they're best known for banking, finance and venture capital, and acquisition and project financing and capital markets, respectively. With a finance and capital markets practice tempered by his former experience in-house,
Mauricio Halpern
is also noted; he was elected partner in January 2020 after three years as counsel.
In 2018, BAZ|DLA Piper and NLD (Noguera Larraín & Dulanto) merged under the name DLA Piper BAZ|NLD; the firm is now known as DLA Piper (Chile). Recent work includes advising Cornershop Technologies on obtaining FNE approval of the sale of its operative companies in Chile to WalMart. Felipe Bahamondez  heads the regulated markets and antitrust group. Key support comes from experienced counsel Blanca Palumbo, a former reserve member (ministro suplente) of the Tribunal de Libre Competencia; and Carolina Bawlitza, who joined the firm in August 2018 after six years at the FNE.
DLA Piper (Chile)
's real estate practice ranges from tax planning, title searches and urban planning to the construction and commercialisation of projects, as well as acquisition and sales. Recent mandates saw the team  assist the Larrain Villablanca family with the acquisition of agricultural real estate in southern Chile. 
Rodrigo Alvarez
 heads the real estate and construction group; 
María Teresa Fernández
was promoted to counsel.
Tax Tier 4
DLA Piper (Chile) advises on tax law issues across a wide range of sectors and has been assisting its clients with tax matters that arose further to the Chilean Government's recent tax reform. Other matters include advising Uber Chile on the tax issues surrounding the development of its operations in Chile. Rodrigo Alvarez is the key contact; Miguel Zamora left to join Chile's IRS.
In 2018, BAZ|DLA Piper and NLD (Noguera Larraín & Dulanto) merged under the name DLA Piper BAZ|NLD; the firm is now known as DLA Piper (Chile).  The office's disputes practice 'adapts as required to specific client requirements'; its workload  includes complex commercial and civil matters, defending constitutional rights, and consumer protection claims. Recent matters saw the team act for Metrogas in a gas explosion-related claim. Macarena Iturra and 'excellent professional' Ricardo López are highly regarded counsels and key practice contacts. In a further development as of September 2019, the office has opened a white-collar practice under the leadership of new counsel Ignacio Schwerter, who is also active in compliance matters.
DLA Piper (Chile)
 is experienced in advising on energy project developments, including solar PV projects; the team's expertise covers energy, environmental and regulatory law issues, as well as the financing and construction of projects. Notable recent mandates included acting for Brazil's Atiaia Energia on the sale of Atiaia Energía Chile to China International Water & Electric. The practice comprises 
Felipe Bahamondez
 and 
José Pablo Dulanto
, along with 
Diego Peña
and regulatory associate
Paulina Farías
.
DLA Piper Chile >
Firm Profile
Based in Santiago,  DLA Piper Chile is part of a global firm whose objective is to provide legal services of excellence in practically all the specialities and areas of law that are necessary to deliver integral assistance to companies. Composed by lawyers with important professional and academic careers who have a high level of technical specialization in the different specialties of law, acquired in their professional practice in Chile and abroad, as well as postgraduate studies in the most prestigious Chilean as well as foreign universities.
In 2017, BAZ (Bahamondez, Alvarez & Zegers) joined the law firm DLA Piper under the name BAZ|DLA Piper, becoming part of DLA Piper's global network while maintaining our local identity in Chile. This agreement positions us to assist Chilean companies in their legal needs, not only locally but wherever they wish to do business.
A year after this integration, BAZ | DLA Piper merged with the prestigious Noguera, Larrain & Dulanto (NLD) law firm, with both operating as oneunder the name DLA Piper Chile.
The extensive experience of DLA Piper in key areas of commercial law, as well as its integrated platform worldwide in more than 40 countries, allows us to offer personalized advice to the specific needs of our clients, quickly and accurately, conserving the knowledge of the business models and the culture of our clients.
DLA Piper Chile's mission is to continue improving our services, growing our team and offering clients efficient, effective legal services at the local, regional and global levels.
Main areas of practice
Our team of highly experienced lawyers handles the most sophisticated corporate transactions. The work of our strong M&A team spans a range of industries, and we also bring notable experience in venture capital and corporate governance as well as knowledge of Chile's investment environment.
CORPORATE
Our team of highly experienced lawyers handles the most sophisticated corporate transactions. The work of our strong M&A team spans a range of industries, and we also bring notable experience in venture capital and corporate governance as well as knowledge of Chile's investment environment.
SERVICES
Corporate Law
Financing and Credit
Investment Funds
Mergers and Acquisitions
Corporate Governance
Foreign Investment
Capital Markets
Private Equity
Venture Capital
ENERGY AND NATURAL RESOURCES
In an ever-changing market for energy /oil and gas, we leverage our local knowledge of the Chilean marketplace with the vast experience of DLA Piper's global Energy Sector. We are acutely familiar with projects and infrastructure opportunities in Chile, as well as the challenges of working with clients that have interests and operations here. In the increasingly active renewables market, DLA Piper Chile lawyers have taken part in some of the most significant deals in Chile.
SERVICES
Conventional Energy
Renewable Energy
Natural Gas and LNG
Mining
Environment
REGULATED MARKETS
Our practice encompasses all areas of antitrust law and regulatory matters, including litigation before the Antitrust Court (TDLC), defense in investigations, advice on negotiating agreements with the National Economic Prosecutor's Office (FNE) and notification of mergers, acquisitions and joint ventures.
We also advise clients in their voluntary consultations with the TDLC. We have extensive experience counseling companies in many sectors regarding the antitrust aspects of internal audits and the implementation of compliance programs and codes of good practice.
SERVICES
Telecommunications
Public concessions
PPPs
Regulated markets
Administrative public law
Public contracting
Data protection and information privacy
ANTITRUST
This area includes all areas of legislation on free competition, including litigation before the Tribunal for the Defense of Free Competition (Tribunal de Defensa de la Libre Competencia), defense in investigations, advice on negotiation agreements with the National Economic Prosecutor's Office (Fiscalía Nacional Económica) and notification of mergers, acquisitions and joint ventures, among others.
SERVICES
Matters related to concentration operations
Advice on investigations before the National Economic Prosecutor (Fiscalía Nacional Económica)
Litigations before the Antitrust Court (Tribunal de Defensa de la Libre Competencia) and Supreme Court (Corte Suprema)
Design and implementation of compliance programs
RESOLUTION OF CONTROVERSIES
We represent and defend the interests of our clients in litigious matters before courts, Chilean and international arbitrations, as well as before special courts.
SERVICES
Civil and commercial trials
Arbitration / Alternative
Dispute Resolution
Mechanisms
Consumer Law
Trademark and Patent Trials
WHITE COLLAR
We assist clients manage a crisis, provide guidance through an investigation (whether national or international) and provide advise on becoming fully compliant with specific regulations wherever in the world you operate.
SERVICES
Advising in highly complex criminal litigation
Compliance and internal investigations
LABOR AND IMMIGRATION
We closely support our clients in all legal aspects of personnel management, and provide specialized advice on highly complex matters.
SERVICES
Comprehensive Corporate Advisory on Labor and Social Security
Assistance in Business Reorganizations
Collective Negotiations
Expatriation and Immigration of Workers
Executive Compensation Plans
Litigation
Labor Taxation
Due Diligence and Audits
TAX
We provide tax advisory and reorganization services both at a corporate and individual level, designing and implementing strategies to address the development of investment projects and the daily activities of companies and individuals. In addition, we advise on the resolution of controversies that may arise with the Chilean supervising body and before the Tributary Courts.
SERVICES
Tax Consultancy
Tax Reorganization
Double Taxation Agreements
Cross-Border Agreements and Transfer Pricing
Tax litigation
INFRASTRUCTURE, REAL ESTATE AND CONSTRUCTION
We advise our clients in the development of real estate projects from their initial phase to their final sale, including the tax planning and implementation phase for its development, such as those areas of legal nature related to title studies, urban planning and construction and commercialization of Projects.
SERVICES
Infrastructure Projects
Real Estate Advice
Real Estate Projects
Construction Contracts (standard, EPC, BOT, etc)
Urbanism
INDUSTRIES
Our firm has great understanding regarding a varied number of industries, either due to transactional work or specific analysis carried out in them.
SERVICES
Agricultural
Energy
Financial Sectors
Hospitality
Insurance
Science
Sports and Entertainment
Energy / Sanitary / Goods for Public Use
Real Estate and Construction
Mining
Retail
Health / Laboratories
Technology / Bio Technology
Telecommunications and Media
Transport
Staff Figures
Lawyers : 44 Administration : 15
Languages
Spanish English
Other
Partners : 9
Top Tier Firm Rankings
Firm Rankings