Ms Sheila L. Birnbaum > Dechert LLP > New York, United States > Lawyer Profile
Dechert LLP
Offices

Dechert LLP
Three Bryant Park, 1095 Avenue of the Americas
NEW YORK, NY 10036-6797
NEW YORK
United States
Ms Sheila L. Birnbaum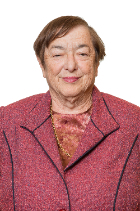 Work Department
Product Liability and Mass Torts
Career
Sheila L. Birnbaum is co-chair of Dechert's product liability and mass torts practice and focuses on complex product liability, mass torts and insurance litigation. She is one of the country's preeminent product liability defense lawyers, having served as national counsel or lead defense counsel for numerous Fortune 500 companies in some of the largest and most complex tort cases in the United States. She has also argued many influential appeals in appellate courts across the United States, including the U.S. Supreme Court.
Ms. Birnbaum has won three cases in the U.S. Supreme Court, including State Farm Mutual Automobile Insurance Company v. Campbell where the Supreme Court reversed a US$145 million punitive damages award against the company as unconstitutionally excessive. She won a unanimous victory in the U.S. Supreme Court in Warger v. Shauers. The case resolved a long-standing circuit split regarding the application of Federal Rules of Evidence 606(b), which generally prohibits testimony of jurors about statements made during deliberations when the testimony is offered in an inquiry into the validity of a verdict. She also successfully argued Buckley v. Metro Worth, a landmark case involving medical monitoring and risk of injury.
In addition to her legal achievements, Ms. Birnbaum has led an active career as an academic, becoming the first tenured woman professor of law at Fordham University Law School, and was a professor of law and associate dean at New York University School of Law.
She has received numerous other honors, including the Margaret Brent Women Lawyers of Achievement Award from the American Bar Association, the John L. McCloy Memorial Award from the Fund for Modern Courts and the Law and Society Award from the New York Lawyers for the Public Interest. She is also the recipient of the New York University Law Alumni Award for outstanding achievement in the legal profession, the George A. Katz Torch of Learning Award and the Milton S. Gould Award for Outstanding Appellate Advocacy. Ms. Birnbaum was honored with the Louis D. Brandeis Award by the American Jewish Congress and an award from Touro Law School for achieving the highest standards of professional excellence. She is a member of the Hunter College Hall of Fame and a recipient of the Lifetime Achievement Award at the Benchmark Litigation Annual Awards and the New York Law Journal.
Memberships
Member of Council (1989-present), American Law Institute; Member, Advisory Committee to the Restatement of the Law of Product Liability, Complex Litigation and Insurance Law; First President and Founding Member, Judges and Lawyers Breast Cancer Alert
Education
Hunter College, B.A., 1960, cum laude; Hunter College, M.A., 1962; New York University School of Law, LL.B., 1965; Hunter College, LL.D., 2009, Honorary Doctorate of Laws
Lawyer Rankings
(Hall of Fame)
Drawing upon a strong pool of experienced and up-and-coming talent on the East and West coasts, in particular, Dechert LLP is able to handle a wide variety and volume of defense matters for many leading pharma and medical devices clients, particularly in the context of large-scale MDLs/class actions. The firm regularly takes the lead role in such aggregated mandates, formulating core strategy decisions and regularly securing key victories through persuasive motions, as well as in litigation before juries. Mark Cheffo is regularly at the forefront of the highest-profile mandates handled by the firm, a reflection of the esteem with which he is held by clients as a result of his expertise through the litigation process, including at a motions stage – where he has briefed and conducted numerous Daubert/Frye challenges. Lauded as a 'strong practitioner with excellent strategic smarts', Los Angeles-based partner Kimberly Branscome is a key exemplar of the firm's trial expertise, in particular, as well as its visibility throughout California. The vastly experienced Sheila L. Birnbaum

 has amassed many successes at trial and motions stage throughout her long career and has had involvement in many key medical devices/pharmaceutical product liability matters, including as it relates to opioid medication, breast implants and mesh products. Cheffo, Branscome and Birnbaum co-head the team that also includes Paul LaFata, who has developed niche expertise in relation to the co-ordination of multi-jurisdictional elements of major product liability MDLs and class actions and Rachel Passaretti-Wu, who as well as her versatile core pharma and toxic tort litigation offering, is also adept at assisting clients with appropriate crisis management-related responses. All named practitioners are based out New York, unless otherwise stated.
Primarily centred out of New York but also gaining traction on the West Coast, exemplified by the work of Los Angeles based Kimberly Branscome, Dechert LLP regularly handles high-profile toxic tort-related class actions and MDLs, both in the environmental space, as well as in cases involving harm caused by pharma products. In these matters the team, which includes many accomplished trial lawyers, regularly acts as national counsel, coordinating and presenting the key arguments and motions to the courts. Douglas Fleming has a strong grounding in environmental toxic torts and is a key member of the team alongside Rachel Passaretti-Wu defending  Saint-Gobain in high-profile civil litigation and regulatory matters relating to alleged damage caused by exposure to forever chemicals in drinking water. An expert in toxic torts, Sheila L. Birnbaum

 has deep expertise in the space and co-heads the overarching product liability and mass torts team alongside Branscome and Mark Cheffo . All named practitioners are based in New York, unless otherwise noted.
Primarily based in New York and California, Dechert LLP's product liability and mass torts team has a strong reputation, in particular, in the defense of consumer product-related healthcare and pharma matters. As well as handling many high-profile consolidated disputes relating to personal injury as a result of side effects following the use of drugs manufactured from brand-name pharma companies, the team also handles a growing number of healthtech-related disputes. In this regard, Los Angeles-based Benjamin Sadun is representing a well-known women's health app in its global defense of alleged privacy violations. Outside of the healthcare and pharma space, the firm continues to defend 3M in the largest ever MDL to date brought by  US military veterans and service members alleging that their hearing loss was caused by defective earplugs sold to the US military. Los Angeles-based partner Kimberly Branscome leads on the 3M matter and co-heads the overarching product liability and mass torts group alongside Sheila L. Birnbaum

 and Mark S. Cheffo  in New York.