Firm Profile > DWF (France) AARPI > Paris, France
DWF (France) AARPI
Offices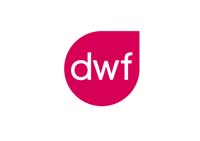 DWF (France) AARPI
137-139 RUE DE L'UNIVERSITE
TOQUE K0165
75116 PARIS
France
Profiles
DWF (France) AARPI > The Legal 500
Rankings
DWF (France) AARPI >
Firm Profile
DWF is the largest listed legal business in the world, with an award-winning reputation for client service excellence, effective operational management and innovation. The Company became the first Main Market Premium Listed legal business on the London Stock Exchange in March 2019. DWF has been named by the Financial Times as one of Europe's most innovative legal businesses and has been independently recognised for its quality of legal advice, service delivery and responsiveness.
DWF's stated purpose is to transform legal services through its people for its clients using its three principal strategic objectives: understanding our clients, engaging our people and doing things differently. DWF aims to deliver its strategy by building long-term relationships with its clients, recruiting talented individuals to maintain a high service level culture and continually innovating in its provision of complex legal services, managed and connected services to address client needs and increase its market share.
The business has core strengths in corporate banking, insurance and litigation and in-depth expertise in several chosen sectors, including insurance; public sector; energy and industrials; real estate; financial services; retail, food and hospitality; technology and transport.
In addition to its legal services, DWF provides a range of professional, business or consulting services, a number of which include or are enabled by technology products and solutions to its clients through its Connected Services division. This offering is complementary to the traditional legal services offered by DWF.
DWF employs over 4,300 people across 33 key locations and has steadily grown its international presence in response to client demand. In 2019 it expanded its international footprint by acquiring RCD in Spain, opening a new office in Dusseldorf in Germany, as well as a new office in Warsaw, Poland as part of its strategic growth plans.
DWF was the first UK legal business to achieve the 'Disability Confident' accreditation, which highlights the firm as an inclusive recruiter of disabled talent and is a Top 30 Employer for Working Families. The business also has its own charitable enterprise, the DWF Foundation, a registered charity aimed at providing funds and support to local charities and programmes focused on education, employability, health and wellbeing and homelessness.
DWF (France) AARPI >
Firm Profile
DWF est un cabinet d'avocats international regroupant plus de 4 300 personnes au sein de 33 bureaux en Europe, en Amérique, au Moyen-Orient, en Australie et en Asie et qui jouit d'une réputation d'excellence pour ses services et son innovation. Notre équipe combine expertise juridique et savoir-faire sectoriel afin d'identifier et d'anticiper les défis et de proposer des solutions innovantes à nos clients..
Notre équipe travaille, en collaboration avec nos bureaux internationaux, en partageant son expertise technique, avec une particulière efficacité résultant d'une connaissance approfondie des secteurs économiques dans lesquels nos clients interviennent et principalement : l'industrie, l'énergie, les ressources naturelles, les services financiers, l'immobilier, le commerce de détail/retail, l'alimentaire, les loisirs, les technologies de l'information et des télécommunications ainsi que les transports.
Nous avons également une pratique reconnue dédiée au développement et au financement de projets en Afrique. Nos équipes conseillent des États, des groupes internationaux et des institutions financières françaises et internationales, notamment en matière d'énergie, de ressources naturelles, d'infrastructures et de transport.
En remettant en question les traditions et en pensant au-delà des conventions, nous avons développé une gamme de services et de produits en matière de conseil, de gestion de projet et de digitalisation qui viennent s'ajouter à l'offre juridique traditionnelle. Notre travail a été reconnu par le Financial Times qui a désigné DWF comme l'un des cabinets d'avocats les plus innovants en Europe.
Main Contacts
| Department | Name | Email | Telephone |
| --- | --- | --- | --- |
| | Jean-François Mercadier, Associé gérant | | |
| Assurances | | | |
| Banque & Finance | | | |
| Contentieux & Arbitrage | | | |
| Corporate & Fusions-Acquisitions | | | |
| Droit fiscal | | | |
| Droit immobilier | | | |
| Droit social | | | |
| Energie & ressources naturelles | | | |
| Infrastructure & Financement de projets | | | |
| Private equity | | | |
| Procédures collectives | | | |
| Propriété intellectuelle | | | |
| Retail | | | |
| Technologie, média & communications | | | |
Staff Figures
Nombre d'associés en France : 13 Nombre d'avocats : 24
Diversity/Community
At DWF we are proud of our reputation as a supportive and inclusive employer. We aim to be an employer of choice to talent across generations and life stages by providing interventions that advance social inclusion and enable our colleagues to balance their work lives, while providing the development opportunities to enjoy fulfilling and rewarding careers. As a responsible business and force for good in society, we embed our culture and values at the heart of everything we do, recognising that our people not only want a great place to work, but take pride in creating it.

Our Global Diversity & Inclusion Strategy 2020 sets out how we will make diversity & inclusion truly part of the way we do business. The global strategy is driven by a Diversity & Inclusion Leadership Group comprised of 39 senior leaders and supported by a growing network of diversity champions. We have identified six priority strands integral to improving inclusion in our workplace, these are: Gender, LGBT+, Disability, Agile Working, Race & Ethnicity and Age. Our Executive Sponsors for each strand serve as visible advocates to help advance the understanding of diversity & inclusion in DWF and beyond.

DWF has taken a number of tangible steps towards attracting, supporting, developing and retaining a diverse workforce:   
The business has been ranked in the Top 100 of Stonewall's Workplace Equality Index 2019 as well as a Stonewall Global Champion.
Our partnership with Everywoman, which provides a global network of development resources, advice and inspiration for women at DWF, has enabled us to support the career progression of women into senior roles.
We're a Top 30 Employer for Working Families and recognised as a business that has integrated agile working into our organisational strategy and culture.
The first legal business to achieve Clear Assured status and we are a Disability Confident Leader. Our inclusive recruitment practices have helped us identify and remove barriers that have the potential to exclude disabled talent.
We are a member of The Employers Network for Equality & Inclusion (ENEI) and in 2018, we were one of only five organisations to achieve Gold Standard in TIDE, the ENEI evaluation and benchmarking tool which measures a business's approach to diversity and inclusion in its workforce, leadership and strategy.
Proud to use Rare Recruitment's Contextual Recruitment System which allows us to consider academic achievements in the context in which they were gained.
We are a Living Wage Employer and a signatory of both the UN Global Compact and the UN's Women Empowerment Principles.
Our affinity networks, open to all, provide colleagues with an opportunity to become meaningfully involved in developing and driving our diversity initiatives and programmes. Our networks include: Out Front (our LGBT+ Network), This is Me (Our Gender Network), Race & Ethnicity, Carers, Working Families, Agile Working, Disability and Age. The Networks host educational and social events internally and with our clients.
Top Tier Firm Rankings
Firm Rankings