Firm Profile > DWFM Beckman > London, England
DWFM Beckman
Offices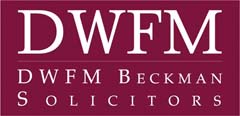 DWFM Beckman
101 WIGMORE STREET
LONDON
W1U 1FA
England
DWFM Beckman > The Legal 500
Rankings
DWFM Beckman
 has a specific focus on high-net-worth ancillary relief cases where the assets are in the UK or overseas, as well as advising on private law children applications. Other areas of strength include matters involving pre-nuptial agreements, divorce and separation, same-sex and unmarried partners, and jurisdictional issues. It is also adept at acting in cases relating to locating hidden assets and protecting or attacking trust structures.
Sofia Dionissiou-Moussaoui
 leads the practice and is '
absolutely outstanding, with judgement that is second to none
'.
Practice head(s):
Other key lawyers:
Testimonials
'DWFM Beckman has been involved in some of the highest value and highest profile matrimonial litigation in recent years. Sofia Dionissiou-Moussaoui is a real star. Having acted on both sides, she knows every trick in the book and is extremely good in trust busting litigation'
'Sofia Dionissiou-Moussaoui is the lawyer you are glad is on your team and not the other side. She is realistic and human, but she knows how it all works in practice. An absolute standout attorney.'
'Sofia Dionissiou-Moussaoui continues to go beyond the call of duty for her clients. She is down to earth, naturally understands people and has the capacity to put you at ease. She invariably remains calm and in control in even the most demanding of situations and is flawlessly prepared at all times. Sofia has an extraordinary wealth of knowledge and gives attention to details'
'I value Sofia Dionissiou-Moussaoui for her professionalism and dedication to giving excellent service. Sofia has excellent client skills and a sound grasp of complex legal issues'
'This firm has a unique approach to evidence gathering, going to great lengths both internationally and at home to ensure that the best evidence is there to achieve a win for the client. Sofia Dionissiou-Moussaoui is a lawyer like no other. She personally travels the world to gather the best evidence for a client's case'
'The team is fantastic. Sofia Dionissiou-Moussaoui is spectacular and goes the extra mile each time. She is highly capable, results orientated and creative when needing to finding solutions. She is always very determined to do the very best by her client and takes it upon herself to be personally involved and always available, which makes a huge difference. Rukhma Sohail and Rebecca Gunningham are skilled solicitors who complement Sofia's effective leadership'
'Sofia Dionissiou-Moussaoui and Rukhma Sohail gave me a continued feeling that everything was in hand and that I really had no need to worry. Their professional skills were very apparent early on in my case, but the continued personal reassurance and incredible competence shown was above and beyond any experience with other solicitors'
'Rukhma Sohail has proven to be exemplary in every way, keeping me well informed throughout'
West End firm DWFM Beckman has a strong reputation for handling domestic and cross-border transactions across the entertainment sector. Practice head Irving David has an impressive breadth of experience in advising on commercial and IP matters, particularly in the music space where he 'knows the industry inside out'. The group added to its impressive client roster of musicians, record producers, television production companies and ballet companies with talent manager Big Red Talent and concerts promoter Semmel Concerts.
Practice head(s):
Testimonials
'The team offer a very welcoming, professional and relaxing environment. They all have their unique niche and I know they will deliver.'
'Irving David is a lawyer of the highest standard, efficient, speedy, keen too help you to understand the process/issue/agreement/contract. He is engaging, understanding and sincere. Very approachable and incredible support. He walks you through the process from start to finish with impeccable professionalism.'
'Stand out for the speed in which answers are given and in particular contracts are reviewed. They provide great detail in the contract review – often more than you asked for – but the extra attention to detail is always valued.'
'Irving David is always available, and good to also debate matters with when looking at contracts or impact of commercial decisions.'
'Due to the nature of my business, I dealt mostly with Irving David and I have to add that his work, knowledge and advice is second to none. He knows the industry inside out and can quickly advise me with confidence and credibility. He has been my go-to since 2013 since he came highly recommended in his field by other music industry professionals I'm acquainted with. I have no reservations about continuing to employ Irving as my go to for all legal advice.'
Key clients
Primary Talent International
Harvey Goldsmith
The Band, ELP
Semmel Concerts (Concert Promoter)
Askonas Holt Ltd
Birmingham Royal Ballet
Panjabi MC
Big Red Talent
One Dance UK
Frederick Ashton Foundation
Snappy Happy TV
Elstree Studios
Enable International
DWFM Beckman provides the full range of employment law services for senior executives. A large proportion of the practice's work is advisory, but the team is equally experienced in litigation in the Employment Tribunal or High Court. The department's client base is drawn from a broad variety of sectors, including financial services, media, retail, tech, energy and PR. Elizabeth Johnson heads up the team, working alongside the 'astute' and 'empathetic' Naylah Hamour and 'shrewd negotiator' Sharokh Koussari.
Practice head(s):
Other key lawyers:
Testimonials
'Naylah Hamour a very charming yet steely operator who goes the extra mile to deliver the best possible result for her clients.'
'Naylah Hamour is a remarkable lawyer. Endlessly tenacious, energetic and able to use her deep legal knowledge creatively. Gets startlingly good results for her clients.'
'Sharokh Koussari's advice has been very valuable to me. He navigated me through challenging situations with expertise and foresight. He has a no-nonsense approach to dealing with disputes which is just what you need, when dealing stressful high level employment disputes.'
'Louise Rogers was the epitome of professionalism – she was very personable, clear in her position, and knew when to push in negotiations.'
'Elizabeth Johnson is a stand-out lawyer, whose depth of experience and knowledge is invaluable, and is delivered in an informed but approachable manner. Her breadth of industry understanding and experience in employment law is exceptional.'
'Louise Rogers executed her legal strategy with great precision, paying close attention to detail, no stone was left unturned and she took great care in making sure that her availability to me was constant, my messages and emails were replied to almost instantly. At all times it felt like Louise was ten steps ahead with the negotiations with my employer's lawyer trying to keep up responding to Louise's requirements.'
' I could not have asked for a better solicitor than Louise Rogers. At a high stress time she gave me the kind of straightforward and knowledgeable counsel I needed. I would recommend her wholeheartedly and without any hesitation.'
'Sharokh Koussari is a shrewd negotiator who sees the big picture and is able to draw focus to and prioritise elements that need critical attention.'
'Naylah Hamour is an astute tactician who combines an empathetic manner with a commercial approach. Her sensible advice and quiet confidence provided me with the support I needed and the result I wanted during a stressful time for me.'
'The firm provided what I would describe as a Rolls-Royce service. They were quickly able to get to grips with both the fundamental issues of the case, as well as the intangible issues at play.'
'Naylah Hamour was incredibly supportive and knowledgeable at a difficult time in my life.'
'Elizabeth Johnson is amazing. From the first call I had with her I instantly felt reassured. Elizabeth really boosted my self confidence throughout the process and really encouraged me to look forward in my career, I feel she went above and beyond her role when dealing with my case, even after the dispute was resolved, Elizabeth kept in touch to see how I was and was genuinely interested in my progress.'
'Louise Rogers was incredibly thorough in assessing my case and needs, she provided solid, detailed and thoughtful advice on how to proceed, she was at all times totally clear as to direction, actions and approach in managing my case and it was at all times, a pleasure to work with her. From the outset I had immediate and continued full assurance as to her complete competence, strength of her advice and her supportive manner at what was an incredibly difficult and stressful point in time for me. I would firmly recommend her to others.'
DWFM Beckman
's commercial litigation practice is '
both strong and diverse in its areas of specialism
'. Its expertise ranges from commercial contract claims to corporate disputes, insolvency and debt recovery. Other areas of strength include IP disputes, real estate-related commercial litigation, disputes over trusts and estates, professional negligence, civil fraud, injunctions, and disputes involving fundraisers and other financial institutions.
Peter Bridson
heads the dispute resolution department, which includes experienced litigators
Elizabeth Johnson
, 
Demetris Dionissiou
,
Naylah Hamour
 and
Sharokh Koussari
.
Practice head(s):
Other key lawyers:
Testimonials
'The team at DWFM Beckman is fantastic. We regularly refer clients to them and there is no potential client I would hesitate to send their way. What you get with DWFM is the quality and impact of a heavyweight City firm, but with the more intimate level of service and client care expected of a boutique firm. As most of our clients are HNW individuals with high expectations, DWFM is the perfect fit. The team's real strength is in dispute resolution, with a focus on the wider implications for their clients, including reputation management.'
'The practice is both strong and diverse in its areas of specialism covering a wide range of disputes from general commercial litigation to property, employment, insolvency, regulatory, disciplinary as well as civil fraud and white collar crime.'
'The team has a good split of experience from senior partners down to paralegals so as to ensure that they can cater for all client requirements.'
'I have always found the team very responsive and a pleasure to work with.'
'A pragmatic approach to dispute resolution, achieving the right balance between taking matters to court and negotiating a resolution. Time and cost-effective advice.'
'I have instructed Sharokh Koussari a several times over the years in relation to employment and commercial litigation matters. He is a strategic thinker, able to grasp complex issues very quickly. Sharokh is a shrewd negotiator who sees the big picture and is able to come up with solutions to very complex problems. I have also instructed Naylah Hamour. She is able to efficiently deal with complicated commercial and employment matters.'
'The DWFM Dispute Resolution team works very effectively. It is made up of competent fee earners of varying levels of experience and charge out rates. The right person is always allocated from a cost benefit and skill set perspective and all my matters are overseen by Elizabeth Johnson. The team is well briefed; communicates seamlessly and on top of matters at every stage.'
'A brilliant firm. Attentive, responsive, thorough, knowledgeable and very friendly. We have had no hesitation in recommending them to many of our clients and colleagues in our industry, both in the UK and Internationally.'
'A razor-sharp team with a human touch. They are pragmatic and tenacious with a great ability to spot the tactical route to a good deal or the best outcome in litigation. They fight exceptionally hard for their clients, but aren't afraid to give difficult advice.'
'All the people at DWFM Beckman with whom I have interacted appear genuinely happy at work, motivated and are clearly valued by the firm. People in all roles routinely receive verbal thanks for their work input from peers and senior staff. Staff morale appears high and I always sense a good atmosphere within the workplace.'
DWFM Beckman covers a broad range of property litigation, with a notable focus on commercial and residential landlord and tenant disputes. It acts for a mix of corporate and individual commercial and residential landlords and tenants, lenders, property management companies and property owners. Recent work included matters involving vacant possession proceedings, cladding, trespassing issues and leases. Practice head Demetris Dionissiou is knowledgeable about matters involving an interplay between property and insolvency.
Practice head(s):
Other key lawyers:
Testimonials
'This particular firm is prepared and willing to think on a commercial basis and not just look at everything from a black and white legal perspective.'
'Working with the DWFM Beckman team has been an important element to our business' success. Their team works well together, accomplishing great feats. If we fail to overcome obstacles, the results can be devastating however knowing that team members have well-defined roles within the group, who have common goals in place and whose members know how to successfully communicate to be successful.'
'DWFM Beckman is a West End firm which covers a whole spectrum of services. The firm is not too large and, equally, not too small. The firm is approachable and responsive and specialised. Therefore, should a matter require advice outside of the original instruction, there will generally be the specialism and expertise within the firm to advise. Clients feel valued and "known" and are not just one of many. The firm (and particularly my contact) has built up a rapport with us such that we can pick up the phone and receive instant response and advice.'
'They stood out from their competitors by being responsive and empathetic through a difficult case with a troublesome ex-client. I valued their ability to empathise with us while also pointing us toward the best possible outcome.'
'Claire Lyon and her team have been instrumental in assisting us at a difficult time with a vexatious litigant in a landlord and tenant matter.'
'Claire Lyon is extremely tenacious in whatever task may be given to her and has a very balanced approach in reviewing all matters. A particularly good quality, in my opinion, is her ability to listen and then dissect each and every part and either agree or disagree with your position. This collaborative approach has worked extremely well as it has made me as the client being part of the decision-making process and not just left on the periphery.'
'I have a firm belief in Claire Lyon's reliability, a trust. This makes our relationship personable and believable. Her advice is therefore more grounded, the companies fee structure fair and the work done is more considered. This is why I am happy to give an exceptional rating.'
'Claire Lyon's turn-around for work is both fast and precise. She has a quick mind and has a specialist and thorough knowledge of landlord and tenant law. She has always been approachable and is available for advice on the telephone and often on the spot advice. She is my litigator of choice. She is different from other competitors because she is always available, nothing is too much trouble, no job too large or too small. She has a solid commitment to us as a client which we have not found elsewhere.'
Key clients
U+I Plc
Alternative Bridging (Cheval) Corporation Ltd
DWFM Beckman >
Firm Profile
This prominent Central London firm with international reach provides a high-quality service for both business and private clients. Expertise includes corporate and commercial law, employment, dispute resolution and arbitration law, media, matrimonial and family law, wealth protection and private client work and real estate with a particular focus on property finance work with an award winning bridging finance team.
The firm: The origins of the firm go back to the mid-1950s, but it was created in its present form through a merger between DFM Beckman and David Wineman and then in 2017 between DWFM Beckman and Aubrey David solicitors. It is known for providing incisive advice and robust representation with the aim of always attempting to exceed client expectations.
The success of the practice is reflected in its thriving representation of UK and overseas clients in sectors ranging from manufacturing and retail to media and finance. Major clients include a high profile US fashion designer; a European government in respect of global litigation; parties to extremely high-value divorce-related cases. and a leading UK private equity firm.
The firm anticipates clients' requirements in a consistent way, gaining an understanding of their aims in order to provide cost-effective solutions.
As a member of the International Practice Group, a global association of independent lawyers, accountants and tax advisers, DWFM Beckman is equipped to provide expert legal, accounting and tax advice across the world. DWFM Beckman is also accredited with Lexcel, the Law Society's international practice management standard, which is a hallmark of the highest management and customer care standards.
Developments in the past year include the arrival of Seena Williams as a new   Associate specialising in commercial property and Alexandra Gee, an Assistant in the property litigation and Alex Gerver, joining as a Consultant in the commercial team.
Types of work undertaken: The practice advises across the broad spectrum of corporate work including private M&As, joint ventures, disposals and corporate restructuring as well as on partnerships, LLPs and related matters. Many transactions have a multi-jurisdictional focus.
DWFM Beckman excels in dispute resolution in all its forms, acting for corporate and private clients, many of which are based overseas. While the firm's first objective is to defuse disagreement, where necessary it takes decisive action to advance clients' interests. Expertise ranges from commercial contract disputes to landlord and tenant cases, civil fraud and asset tracing.
Employment services include interviewing and recruitment, drafting employment contracts, disciplinary proceedings and dismissals as well as trade union disputes. For employees, services range from discrimination and whistleblowing to TUPE issues and post-termination restrictions. The employment team has been rated within the top 200 UK teams by the Times Best Law Firms 2019.
Specialist services are provided in the hospitality, leisure and medical facility sectors and all aspects of private client law.
The firm is recognised internationally as a leading player in media law. Expertise includes representing musicians, songwriters, actors, writers, television production companies, concert promoters, booking agents and others in matters ranging from recording and songwriting contracts to live engagement, sponsorship and book publishing agreements.
Niche expertise is provided in deposition services for US clients.
Family law is a particularly strong specialism covering pre-nuptial agreements, divorce, children issues, separation agreements and high net worth financial matters, as well as jurisdictional issues.
Wealth protection and private client services include tax planning and trusts involving overseas, as well as UK, assets and powers of attorney, probate and administration issues.
Lawyer Profiles
| Photo | Name | Position | Profile |
| --- | --- | --- | --- |
| | Rashid Azizi | Rashid joined the Wealth Management and Private Client team in November 2018 as… | View Profile |
| | Maria Boccali-Vine | Maria is instructed by property investment companies, property developers, retailers and private… | View Profile |
| | Peter Bridson | Managing partner and head of dispute resolution. Peter is an experienced litigator… | View Profile |
| | Honey Dave | Honey joined the Real Estate team as a Senior Associate having previously… | View Profile |
| | Irving David | Irving read law at the LSE and The College of Law, London… | View Profile |
| | Demetris Dionissiou | Demetris joined DWFM Beckman's litigation department as a partner in 2013 and… | View Profile |
| | Sofia Dionissiou-Moussaoui | Sofia joined the firm as a partner in 2006 having built an… | View Profile |
| | Miles Fish | Miles joined DWFM Beckman's Real Estate Team in 2013 and became a Partner… | View Profile |
| | Rebecca Gunningham | Rebecca is a Solicitor within the Family team led by Sofia Moussaoui.… | View Profile |
| | Naylah Hamour | Naylah is an experienced employment and commercial litigator representing both businesses and… | View Profile |
| | Colin Jaque | Throughout his legal career, Colin has worked as a litigator conducting mainly… | View Profile |
| | Elizabeth Johnson | Employment Practice Elizabeth heads the Employment Team at DWFM Beckman. She acts… | View Profile |
| | Sharokh Koussari | Sharokh represents a broad range of UK and overseas corporate clients, entrepreneurs… | View Profile |
| | David Maxwell | David is a Senior Associate specialising in Wills, probate, trusts and powers… | View Profile |
| | Louise Rogers | Louise joined the firm's Employment team in early 2012 and was made… | View Profile |
| | Jayesh Soni | Jayesh is a Senior Associate solicitor within the real estate and property… | View Profile |
| | Joshua Steinhaus | Joshua is an experienced property partner and advises on the most complex… | View Profile |
Staff Figures
Number of UK partners : 15 Number of other UK fee-earners : 13
Diversity
At DWFM Beckman we are committed to providing and promoting equal opportunities across the firm regardless of age, disability, gender reassignment, marital or civil partner status, pregnancy or maternity, race, colour, nationality, ethnic or national origin, religion or belief, sex or sexual orientation, part time or fixed term status.
We endeavour to adopt the highest professional and ethical standards and not to act in any way that could compromise our firm's integrity or that of our clients.
We strive to create an inclusive working environment free from discrimination or harassment and one which promotes a culture of diversity and respect amongst all of our staff and partners. This ethos extends to our professional involvement with clients, other legal professionals and all third parties.
Recruitment and promotion are conducted solely on the basis of merit. We take steps to ensure that our vacancies are advertised to a diverse employment market and we aim to ensure equality of opportunity at all levels of the firm. We are proud to have a positive and diverse workforce and partnership that is valued for its skillset and contribution.
We seek to provide all staff with access to training in order to continue their development and to assist their progression within the firm. This includes training in relation to our policies and procedures, to include our equality and discrimination policy. In order to ensure that its high standards are maintained, the entire firm also recently undertook unconscious bias training with an external provider.
We conduct annual appraisals for all staff and partners as a forum for discussing career progression and development and to allow the staff the opportunity to raise any issues they have in a safe and confidential setting.
Our core values include honesty, respect and inclusion. We have a zero tolerance approach to discrimination or harassment of any kind and we actively encourage those who consider that they have been subjected to such treatment to come forward and voice any concerns or complaints openly.
Top Tier Firm Rankings
Firm Rankings