Mr Daniel Gutmann > CMS > Paris, France > Lawyer Profile
CMS
Offices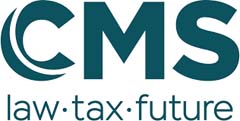 CMS
2 RUE ANCELLE
92522 NEUILLY-SUR-SEINE
France
Mr Daniel Gutmann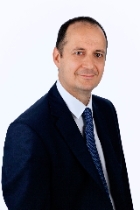 Work Department
Tax Doctrine.
Position
Daniel Gutmann is a partner in the Tax Doctrine team. He is also professor of Tax Law at the University of Paris I – Panthéon-Sorbonne. He joined the firm in 2007 as of-counsel and was made a partner in 2011.
His main function within the firm is to coordinate the lawyers' position papers in cases involving a high level of legal complexity and to supervise the guidance documents and studies sent to clients. He is in constant contact with professional organisations and tax authorities and contributes through various channels to expert output in tax matters. In this regard, he is the author of a book "Droit fiscal des affaires" (Lextenso, 2015, 6th ed.), and the co-editor of a commentary (in French) on the OECD tax treaty model (Ed. Francis Lefebvre-Helbing Lichtenhahn, 2014). Finally, he is the author of numerous articles in French and international journals.
Career
Daniel Gutmann is a former adviser to the Legal Department of the IMF and a member of the European Commission's panel of experts on the link between tax conventions and Community law. Professor at the University of Paris I – Panthéon-Sorbonne where he lectures in domestic, international and comparative tax law. Daniel Gutmann is a visiting Professor, in English and Italian, to various universities in Europe and the United States.
Languages
French, English, Italian, German, Spanish
Memberships
Member of the Cercle des Fiscalistes (Circle of Tax Lawyers); Tax expert for the Club des Juristes (Lawyers' Club); Member of the Expert Committee of the French Group of the IFA (International Fiscal Association); Member of the working group "European tax policy and techniques" set up by the MEDEF; Member of IACF (French Institute of Tax Lawyers); Member of ACE (French Association of Corporate Legal Advisors); Member of the Working Group on Franco-German Taxation (October 2010)
Education
Agrege of Private Law (1997) ; Ph. D. in Private Law (1996) ; HEC (Higher Education for Business Administration) (1990).
Lawyer Rankings
CMS a pour atout de larges effectifs, qui en font l'une des plus importantes équipes du pays. Les avocats sont localisés dans ses bureaux de Paris, Lyon et Strasbourg. Le cabinet assiste une clientèle française et internationale de premier plan, composée d'entreprises, de banques et de fonds d'investissement. Le cabinet est l'une des grandes références du marché pour la gestion des contentieux de place, remettant en cause la légalité du régime juridique français devant les tribunaux. Il assiste des entreprises sujettes à d'importants redressements fiscaux et plaide régulièrement des affaires devant les plus hautes juridictions françaises et européennes. Le champ d'expertises est très complet et également de haut niveau dans les secteurs de la fiscalité internationale, des prix de transfert, de la fiscalité des fusions-acquisitions, de la fiscalité immobilière, ainsi qu'en matière de restructuration fiscale. Enfin, la pratique du cabinet s'appuie sur un département doctrine dirigé par Daniel Gutmann. L'équipe rassemble dans ses rangs de nombreux experts éminents, parmi lesquels: l'excellent Stéphane Austry qui est en charge de la pratique contentieuse ; Michel Collet, qui est un spécialiste en fiscalité internationale ; Bruno Gibert qui est expert en matière de prix de transfert ; Julien Saïac qui a pour principal domaine de compétence la fiscalité internationale;  Edouard Milhac qui se concentre sur la fiscalité transactionnelle;  ainsi que les experts en fiscalité directe Richard Foissac, Arnaud Donguy et Jean Guilmoto; quand enfin Patrick Danis est recommandé pour les dossiers de TVA.
CMS is home to one of France's most established tax practices. The firm stands out through its very large team, able to offer a comprehensive range of expertise. The practice notably covers corporate and transactional M&A and property tax, international tax and transfer pricing work, as well as litigation. It can rely on a leading 'doctrine' department, led by Daniel Gutmann, which has regular contacts with tax authorities, governmental offices and the European Commission. The largest French and international corporations and investment funds are clients. The practice provides everything from day-to-day assistance to advice on the most complex issues. It is currently handling high-stakes litigation involving high financial amounts, challenging current tax regulations and rulings pertaining to securities and withholding tax issues. Key names include the highly regarded Stéphane Austry, who heads the firm's tax litigation and controversy group; Bruno Gibert, who manages the firm's transfer pricing practice; transactional tax expert Edouard Milhac, Patrick Danis who excels in VAT matters, and Lionel Lenczner, a specialist in direct taxes. Agnès de l'Estoile Campi  and Xavier Daluzeau  are strong names for international tax. Also recommended are Renaud Grob, Anne-Sophie Rostaing, Frédéric Gerner, Pierre Dedieu, Jean-Charles Benois and Pierre Carcelero.
Lawyer Rankings
Top Tier Firm Rankings
Firm Rankings