Anne-Laure Villedieu > CMS > Paris, France > Lawyer Profile
CMS
Offices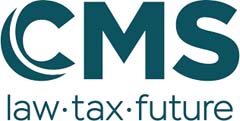 CMS
2 RUE ANCELLE
92522 NEUILLY-SUR-SEINE
France
Lawyer Rankings
Chez CMS, les clients apprécient particulièrement 'une approche mettant l'accent sur la relation clientèle' et 'la remarquable connaissance de leur secteur d'activité' par les avocats. La gamme d'expertises couvre les problématiques réglementaires, fiscales, de droit de la concurrence et de droit des sociétés; auxquelles s'ajoute le droit de la propriété intellectuelle suite à l'arrivée de Jean-Baptiste Thiénot en provenance de Bird & Bird. Arnaud Hugot a conseillé Ramsay Générale de Santé pour l'acquisition d'Hôpital privé de l'Est Lyonnais auprès de NOALYS. Anne-Laure Villedieu gère plusieurs litiges en matière de responsabilité des produits. Jean-Baptiste Thiénot a conseillé un groupe pharmaceutique mondial dans le traitement de problématiques réglementaires et de concurrence. Jean de la Hosseraye supervise la pratique du cabinet en matière de responsabilité des produits. Enfin, Laurent Stamm et Laurent Romano sont les principales références pour le bureau de Lyon. A noter néanmoins, la perte au premier semestre 2019 de Bernard Geneste, l'un des experts les plus expérimentés du marché en matière réglementaire et ancienne figure centrale de l'équipe, pour monter son propre cabinet Geneste & Devulder Avocats.
Anne-Laure Villedieu dirige la pratique de CMS en droit des marques, avec l'assistance de José Monteiro (of counsel). L'équipe possède une forte expertise dans les secteurs du luxe, des cosmétiques et de l'alimentaire. Elle a récemment accompagné Bolton Solitaire dans le cadre du lancement d'une nouvelle ligne de produits. Anne-Laure Villedieu a aussi représenté Body Minute dans un contentieux de marque face à un concurrent international. Le cabinet gère également les portefeuilles de grandes marques internationales, et assiste dans la négociation d'accords de licence. La collaboratrice Sabine Rigaud, qui est une spécialiste du contentieux, apporte enfin sa contribution.
CMS dispose d'une 'équipe spécialiste des questions digitales' dont 'l'expérience est inestimable pour la gestion des questions de protection des données'. A la tête de la pratique, Anne-Laure Villedieu prodigue 'des conseils techniques, pratiques et dans les temps impartis'. Elle a récemment conseillé ADInstruments sur la rédaction et la négociation d'un important accord avec l'Université de Lorraine pour la fourniture de plateformes d'e-learning et d'un e-laboratoire. Elle a aussi agi pour Telecom Services dans un litige concernant la fourniture par des prestataires étrangers de produits (transcodeurs, télévisions et tablettes) défectueux. L'équipe représente enfin Sage dans plusieurs contentieux impliquant ses clients ainsi qu'un hébergeur en ligne qui a failli à ses engagements.
CMS combines a broad sectorial range with the firm's wide geographical reach. The automotive, financial services, insurance, healthcare and media sectors generate a steady stream of instructions, with other matters coming from the software and telecoms sectors. With its three offices in Paris, Lyon and Strasbourg, the practice attracts a varied client portfolio that includes international giants, major French players and small and medium-sized businesses. Practice head Anne-Laure Villedieu and her team frequently join forces with the firm's international offices or other firms abroad to ensure the smooth handling of cross-border matters. In the Paris office, the German, China and Africa desk further demonstrate the group's strong commitment to seamless service across borders.
CMS has expanded its practice in the area with the addition of new clients from a variety of industries including food and beverages (Royal Unibrew A/S), aviation (Luxair) and entertainment (Advance Publications). The team brings its sector specific knowledge to predominantly advisory matters. Anne-Laure Villedieu, who heads the 'precise and efficient' practice, led a team that advised Colgate-Palmolive on its €1.5bn acquisition of Laboratoires Filorga Cosmétiques, in a cross-border matter which benefited from the co-operation of team members from other practice areas. Sabine Rigaud and Florentin Sanson were promoted to counsel in May 2019. Also noteworthy is of counsel José Monteiro.
CMS advises on the full spectrum of patent issues, including contentious and non-contentious matters. The team acts for clients from a diverse range of sectors, including construction, life sciences, and cosmetics. Counsel Jean-Baptiste Thiénot, who joined the firm from Bird & Bird, headed a team which successfully represented claimant Trilogiq in patent infringement proceedings launched against its main competitor before the Paris Court of First Instance, in a deal worth €5m in damages claimed. Another key name to note is Anne-Laure Villedieu.
CMS' Anne-Laure Villedieu provides French and international technology user companies assistance with IT, e-payment and data privacy issues in addition to assisting with the negotiation of specific IT projects. Recent examples include advising Ford Credit on the negotiation of a contract for a major digitalisation project.
Lawyer Rankings
Top Tier Firm Rankings
Firm Rankings