Profile > World Services Group > Houston, United States
World Services Group
Offices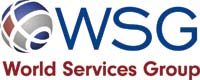 World Services Group
2777 ALLEN PARKWAY
SUITE 622
HOUSTON, TEXAS
United States
World Services Group >
Profile
About World Services Group
WSG is the leading global network comprised of elite top ranked global practice firms. With over 120 member firms in 150 jurisdictions and 23,000 individual members, WSG provides a proprietary platform for members to create relationships, expertise, and new business opportunities to better serve their practice and clients. Through innovation, cutting-edge technology and best in class service, WSG continues to grow and expand globally as the premier network for clients.
Formed upon a unique approach to legal networks, WSG developed the idea that the premier independent law firm needed a more expansive and efficient global approach within the industry. The integration of knowledge, expertise and client service providers from the investment banking and accounting professions create better opportunities for providers and clients alike. Through innovative access and technology, WSG offers members and clients immediate access to prospects, information and leading experts with a known record of superior quality service.
Membership:
Prominent members recognized globally as leading experts in the industry.
Technology:
Built upon innovation, WSG's platform offers members and clients access and seamless integration globally.
Synergy:
WSG expands the traditional legal network approach to one that integrates the legal industry with untapped opportunities.
Power up your Firm's Future: Connect with one of the world's largest networks of premier law, investment banking and accounting firms and professionals. Access the leading experts and resources you need to stay competitive in today's market.
WSG has created a network of premier representation with established quality of service in every region of the world:
Africa
Asia-Pacific
Caribbean
Central America
Europe
Middle East
North America
South America
Uniting Professionals. Connecting the World.
For more information, please visit www.worldservicesgroup.com/wsg_members.asp
Harness the Power of the Network: The integration of knowledge and expertise from the legal, investment banking and accounting professions creates new opportunities for providers and clients alike, promotes knowledge exchange, interacts more efficiently across disciplines and regions and better serves clients.
WSG harnesses this strength of the network and the power of technology to help members stay competitive and exceed client expectations in a rapidly changing industry. Built upon a proprietary platform of innovation and technology, WSG's database and tools offer members and clients a plethora of resources filtered using today's tools and information digitally to do business and stay current.
WSG technology has also changed the approach to membership, WSG membership is made of not only firms/companies, but also of individual professionals within the member organizations. Each individual professional is provided their own personal WSG account focused around their specific areas of practice and client interests. This individualized model allows the entire WSG membership to locate specific expertise and skills required for client needs.
By expanding the traditional legal network notion of only interacting within the industry to one that integrates the legal industry with untapped opportunities from key collaborators, WSG is able to offer its members the opportunity to:
Create new business prospects and expand regional opportunities for members by offering immediate access to distinguished individuals and companies influencing business within areas of interest.
Promote the exchange of information and common interests among professional service disciplines to create awareness and access to services across industries for the benefits of members and their clients.
Provide systems that facilitate the communication and interaction among members worldwide and offer individual and firm members alternative methods of project scheduling and data transmission.
Continually update systems and information to the changing needs and expectations of our members creating the most up-to-date and useful forum in which to conduct and increase business among industries.
For more information, please visit www.worldservicesgroup.com/aboutus.asp
WSG ensures the highest standards across its membership through the implementation of strict admissions criteria, membership bylaws and policies, regular member reviews, peer-to-peer feedback and oversight by the Board of Directors and Regional Councils.
Only firms providing high quality standards and excellent client services are invited to join WSG. Firm membership is subject to review and are selected based on strict objective standards established by the Board of Directors including:
Being among the leading local, national and/or international firm
Having the highest professional reputation within the professional community
Having unparalleled depth of practical experience in their region
WSG is a non-exclusive organization and members may belong to other associations, networks or alliances.
For more information, please visit www.worldservicesgroup.com/joinwsg.asp
https://www.legal500.com/gc-magazine/issue/in-house-technology-in-latin-america/
https://www.legal500.com/gc-magazine/issue/in-house-technology-in-asia-pacific/
https://www.legal500.com/gc-magazine/issue/in-house-technology-in-europe/
world services group Members
A&L Goodbody LLP (Dublin , Ireland)
Abdullah Kh. Al-Ayoub & Associates (Kuwait City , Kuwait)
AELEX (Lagos , Nigeria)
Afridi & Angell (Dubai , United Arab Emirates)
Al Kamel Law Office (Giza , Egypt)
ALRUD Law Firm (Moscow , Russia)
ALTIUS (Brussels , Belgium)
Arendt & Medernach (Luxembourg , Luxembourg)
Asters (Kiev , Ukraine)
Atherstone & Cook Legal Practitioners (Harare , Zimbabwe)
Atsumi & Sakai (Tokyo , Japan)
Basham, Ringe y Correa, S.C. (Mexico City , Mexico)
Beccar Varela (Buenos Aires , Argentina)
Beirut Law Firm (Antelias , Lebanon)
Boyanov & Co. (Sofia , Bulgaria)
Brigard Urrutia (Bogota , Colombia)
Buchalter, Nemer, Fields & Younger (Los Angeles , United States)
Bustamante & Bustamante (Quito , Ecuador)
Carey (Santiago , Chile)
Cechová & Partners (Bratislava , Slovakia)
Chrysostomides Advocates & Legal Consultants (Nicosia , Cyprus)
Clarke Gittens & Farmer (St Michael , Barbados)
Cobalt (Vilnius , Lithuania)
Consortium Legal (Managua , Nicaragua)
Consortium Legal (La Libertad , El Salvador)
Consortium Legal (Tegucigalpa , Honduras)
Deacons (Hong Kong , Hong Kong)
DELPHI LAW FIRM ( , Sweden)
DFDL (Phnom Penh , Cambodia)
DFDL Bangladesh (Dhaka , Bangladesh)
DFDL Legal & Tax (Yangon , Myanmar)
DFDL Legal & Tax (Vientiane , Laos)
Dinsmore & Shohl LLP (Louisville , United States)
DORDA BRUGGER JORDIS ( , Austria)
DSL Lawyers (Macau , Macau)
Dykema Gossett PLLC (Detroit , United States)
Ellex (Riga , Latvia)
Ellex (Vilnius , Lithuania)
ENSafrica (Kigali , Rwanda)
ENSafrica (Johannesburg , South Africa)
ENSafrica (Kampala , Uganda)
ENSafrica (Accra , Ghana)
ENSafrica (Nairobi , Kenya)
ENSafrica (Windhoek , Namibia)
FISCHER (FBC & Co.) (Tel Aviv , Israel)
Floissac Fleming & Associates (Castries , St Lucia)
Garrigues (Madrid , Spain)
Gianni & Origoni (Rome , Italy)
Graham Thompson (Nassau , Bahamas)
Grant, Stewart, Phillips & Company (Kingston , Jamaica)
Guyer & Regules (Montevideo , Uruguay)
Han Kun Law Offices (Beijing , China)
Hanson Bridgett LLP (San Francisco , United States)
Haynes and Boone, L.L.P. (Dallas , United States)
Heuking Kühn Lüer Wojtek (Dusseldorf , Germany)
Hunton Andrews Kurth LLP (Norfolk , United States)
Jeantet (Paris , France)
Karanovic & Partners (Belgrade , Serbia)
Kochhar & Co. (New Delhi , India)
Kocián Šolc Balaštík (Prague , Czech Republic)
Krogerus (Helsinki , Finland)
Kudun & Partners (Bangkok , Thailand)
Lavery, de Billy (Montreal , Canada)
Law Firm Miro Senica and Attorneys, Ltd. (Ljubljana , Slovenia)
Law Office Vujacic (Podgorica , Montenegro)
Lawson Lundell LLP (Vancouver , Canada)
Leahy Lewin Lowing Sullivan Lawyers (Port Moresby , Papua New Guinea)
Leĝa Abogados (Caracas , Venezuela)
Lex Law Offices (Reykjavik , Iceland)
Lim A Po (Paramaribo , Suriname)
Makarim & Taira S. (Jakarta , Indonesia)
Mamo TCV Advocates (Valletta , Malta)
MinterEllison (Brisbane , Australia)
MinterEllisonRuddWatts (Wellington , New Zealand)
Misick and Stanbrook (Providenciales , Turks And Caicos Islands)
Moore Orozco Medina, S.C. (Mexico City , Mexico)
Morgan & Morgan (Panama , Panama)
Morris, Manning & Martin, LLP (Atlanta , United States)
Nestor Nestor Diculescu Kingston Petersen (Bucharest , Romania)
Nimba Conseil (Conakry , Guinea)
O'Neal Webster (Tortola , British Virgin Islands)
Patterson Belknap Webb & Tyler LLP (New York , United States)
Pekin Bayar Mizrahi (Istanbul , Turkey)
Pellerano & Herrera (Santo Domingo , Dominican Republic)
Plesner (Copenhagen , Denmark)
PLMJ (Lisbon , Portugal)
Polenak Law Firm (Skopje , North Macedonia)
Alta QIL+4 Abogados (Guatemala , Guatemala)
Rodrigo, Elías & Medrano – Abogados (Lima , Peru)
Sarantitis (Athens , Greece)
Schurti Partners Attorneys at Law Ltd (Vaduz , Liechtenstein)
Schwabe, Williamson & Wyatt (Portland , United States)
Scp Mame Adama Gueye & Associes (Ndoye , Senegal)
Shearn Delamore & Co (Kuala Lumpur , Malaysia)
Shoosmiths LLP (Northampton , East Midlands)
Springboard Corporate Finance (London , London)
SyCip Salazar Hernandez & Gatmaitan (Manila , Philippines)
Szecskay Attorneys at Law (Budapest , Hungary)
Takenaka Partners LLC (Tokyo , Japan)
TSMP Law Corporation (Singapore , Singapore)
Van Doorne (Amsterdam , Netherlands)
Veirano Advogados (Rio de Janeiro , Brazil)
Vouga Abogados (Asunción , Paraguay)
Walder Wyss Ltd. (Zurich , Switzerland)
Waller Lansden Dortch & Davis (Nashville , United States)
Wardynski & Partners (Warsaw , Poland)
Webster Dyrud Mitchell (The Valley , Anguilla)
Yamada & Partners (Tokyo , Japan)
YKVN (Ho Chi Minh City , Vietnam)
Yusof Halim & Partners (Bandar Seri Begawan , Brunei)
Top Tier Firm Rankings
Firm Rankings