AMS Trade LLP > Washington DC, United States > Firm Profile
AMS Trade LLP
Offices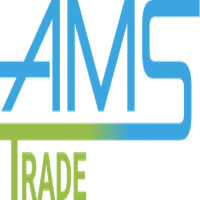 AMS Trade LLP
1133 CONNECTICUT AVENUE, NW
12TH FLOOR
WASHINGTON, DC 20036
DISTRICT OF COLUMBIA
United States
AMS Trade LLP >
Firm Profile
For 40 years, Adduci, Mastriani & Schaumberg, LLP has provided thorough, expert counsel to meet clients' unique legal needs in the fields of international trade, intellectual property litigation and customs transactions. The firm specializes in pursuing clients' legal actions effectively and efficiently before federal regulatory agencies and tribunals, including the US International Trade Commission (ITC), US Department of Commerce (DOC), Federal Courts, and US Customs and Border Protection (Customs). Many of the firm's attorneys have worked as legal counsel or advisors to one or more of these government agencies, facilitating the maintenance of good working relations with these offices. Extensive experience in litigating import-related intellectual property, anti-dumping, countervailing duty and customs cases enables the firm to handle its clients' international trade concerns rapidly and at a reasonable cost.
Main areas of practice
Section 337 investigations: the firm's most recognized expertise is in litigating Section 337 cases. In fact, it has been involved in nearly one third of the 1,000+ Section 337 investigations that have been filed before the ITC. The firm's attorneys have both served as legal counsel to the ITC and helped revise its statutes, rules and procedures, adding to their familiarity with the process. The firm has represented complainants as well as respondents, thus providing its clients with the benefit of highly effective legal strategies and guidance regardless of their role in a particular case. In addition, the firm has been involved with a wide range of products, including semiconductors, ink cartridges, footwear, pharmaceutical compositions, ceramic capacitors, and automotive parts. In 2019, the American Bar Association published the fourth edition of the firm's book, entitled A Lawyer's Guide to Section 337 Investigations Before the U.S. International Trade Commission.
Anti-dumping and countervailing duty investigations: the firm has been active in anti-dumping cases since the early 1980s. It has represented domestic and foreign clients in various anti-dumping and countervailing duty investigations before the DOC, the ITC and in appeals before the US Court of International Trade in cases involving such varied products as outboard motors, flat panel displays and aramid fiber. Certain attorneys are NAFTA binational panelists and have been involved in reviews of high-profile anti-dumping and countervailing duty cases.
Customs transactions: effectively guiding importers through the maze of Customs regulations is an integral part of the firm's international trade practice. The firm's Washington, DC location allows attorneys to act quickly and effectively at the headquarters level to resolve the varied difficulties clients may face. The firm's attorneys have significant experience in successfully representing clients in customs matters before the US Court of International Trade and the US Court of Appeals for the Federal Circuit.
Intellectual property litigation: the firm has extensive experience in Federal Court litigation, appellate practice and arbitration. Its cases have involved disputes regarding patents, trademarks, trade secrets and copyright. In addition to litigating intellectual property and unfair competition cases, the firm also represents clients in general commercial and business regulation disputes.
Main Contacts
| Department | Name | Email | Telephone |
| --- | --- | --- | --- |
| Main Office | Adduci Mastriani & Schaumberg LLP | | 202-467-6300 |
Staff Figures
Number of Partners : 10 Number of Other Fee-Earners : 8
Languages
English (fluent) Spanish
Other
Managing Partner : Deanna Tanner Okun Executive Partners : Louis S Mastriani Executive Partners : Tom M Schaumberg Executive Partners : V James Adduci II