Fermandois & Cía > Santiago, Chile > Firm Profile
Fermandois & Cía
Offices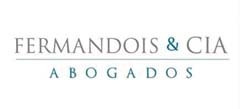 Fermandois & Cía
NUEVA COSTANERA 4040
OF. 52, VITACURA
SANTIAGO
Chile
Fermandois & Cía > The Legal 500
Rankings
'The most important in the country for public law matters', Fermandois & Cía  houses a ten-strong practice that has an enviable name in the market for prominent public law litigation, including recent high-profile disputes before the Supreme Court and the Constitutional Court; the group is also well known for its specialised legal opinions on complex private-public conflicts. Fielding several constitutional and administrative law professors from the Catholic University of Chile, the firm's principal figure is founding partner and former Chilean Ambassador to the US Arturo Fermandois ('the most prominent public law lawyer in Chile'), who, in relation to Chile's proposed new constitution, was recently appointed to the expert commission that drafted the constitutional amendment. Other key advisers are constitutional expert José Manuel Díaz de Valdés (an independent adviser and consultant in public law matters until 2018) and Domingo Poblete ('solid international background'), who consistently plays key roles in high-level cases. At associate level, litigator Cristóbal Zepeda and Andrés Vodanovic focus on constitutional and economic regulatory matters.
Testimonials
'Great for the deep knowledge it has in all areas of Chilean public law, the professionalism of its lawyers, and the ease with which it adapts to the needs of clients.'
'The Fermandois law firm is the most important in the country for public law matters.'
'The team is made up of outstanding professionals, with great experience and skills, which, in my opinion, makes them the best when compared with other law firms.'
'The team led by Arturo Fermandois is extraordinary and the lawyers complement each other very well. They have deep legal knowledge because they are professors and also demonstrate practical knowledge that comes from years of experience in highly complex cases.'
'Arturo Fermandois is the most prominent public law lawyer in Chile – a university professor and longstanding lawyer with solid knowledge and ability that produce optimal results.'
'Arturo Fermandois is an expert in public law, but he also has great knowledge of the political, academic and international world. All these qualities enable him to be one day litigating in front of the Constitutional Court of Chile, and the next day acting for a CEO of a transnational corporation – few lawyers in Chile have this level of versatility coupled with world-class expertise.'
'Arturo Fermandois is characterised by his deep knowledge and judicial skills – having his support and that of his team are of vital importance for the development of our activities.'
'Domingo Poblete belongs to a new generation of constitutionalists; he has a solid international background that allows him to interact naturally with the figures defining the country from political and business points of view. He also understands the client's business and anticipates the problems that a changing scenario, such as the Chilean one, generates for businesses.'
Key clients
Official Committee of Unsecured Creditors of Latam Airlines Group
Coopeuch
Central Bank of Chile
Motorola
Banco Estado
AFP Provida (Metlife)
ANFP
RAM
Banco de Chile
Servitrans
Work highlights
Successfully represented Coopeuch (financial institution) in a complex case against the General Comptroller's Office and the Social Security Agency, which concerned the order of payment of its loans.
Assisted The Central Bank of Chile, which (given its constitutional and regulatory status) requested an expert opinion regarding its capacity to conduct non-financial transactions in the market because of Covid-19-related economic consequences.
Regularly advising Motorola on public procurement matters.
Fermandois & Cía >
Firm Profile
Fermandois & Cia has a highly specialized team of lawyers and researchers regularly dealing with complex cases involving public law. Its practice covers litigation before ordinary, special and arbitral courts, and, when applicable, government agencies. With two decades of experience in public law litigation, the team at Fermandois has had success in several landmark cases involving constitutional or administrative issues decided by the Constitutional Court and the Supreme Court.
Founded in 1997, Fermandois & Cia stands out as one of the first in the country to define itself as fully specialized in public and economic regulatory law. Led by former Chilean ambassador to the United States and renowned scholar Arturo Fermandois, the firm is widely recognized for providing counsel and creative solutions for constitutional, administrative and economic regulatory issues.
The firm provides legal and strategic advice on areas that are subject to intense and evolving regulation, such as construction, banking and financial services, energy, health, concessions, infrastructure, and telecommunications, among others. Its services also include monitoring regulatory proceedings and advocacy strategies on areas facing changes to their legal or administrative regulatory framework. These services now cover new increasingly regulated areas in Chile, such as corporate governance, aviation, transportation, social security, water rights, higher education, share economy technological industries and consumer protection sectors. The firm's corporate area provides support and follow-up services for those clients who come to it primarily seeking advice on their main line of business. Fermandois & Cia has expertise on foreign investment, international agreements, banking, mining, financial regulation, bankruptcy, international commerce and corporations. The firm is also experienced in issuing legal opinions in economic, international trade and administrative law for clients with lawsuits before international courts of arbitration, such as the International Centre for Settlement of Investment Disputes (ICSID), Washington, DC.
Main Contacts
| Department | Name | Email | Telephone |
| --- | --- | --- | --- |
| Constitutional and administrative litigation | Arturo Fermandois Vohringer | afermandois@fermandois.cl | |
| Constitutional and administrative litigation | Domingo Poblete Ortuzar | dpoblete@fermandois.cl | |
| Economic Regulatory Law | Arturo Fermandois Vohringer | | |
| Economic Regulatory Law | Domingo Poblete | | |
| Dispute Resolution | Luis Hevia Campusano | lhevia@fermandois.cl | |
| Dispute Resolution | Domingo Poblete | | |
| Corporate | Luis Hevia Campusano | | |
| International | Arturo Fermandois Vohringer | | |
| International | Domingo Poblete Ortuzar | | |
| Economic Regulatory Law | José Manuel Diaz de Valdés | jdiazdevaldes@fermandois.cl | |
| Constitutional and administrative litigation | José Manuel Diaz de Valdés | jdiazdevaldes@fermandois.cl | |
| International | José Manuel Diaz de Valdés | jdiazdevaldes@fermandois.cl | |
Staff Figures
Other fee-earners : 5 Total staff : 11
Languages
Espanol
Other
Partners : 4