Sánchez Devanny > Mexico City, Mexico > Firm Profile
Sánchez Devanny
Offices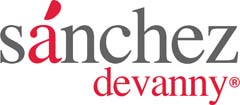 Sánchez Devanny
PASEO DE LAS PALMAS 525, PISO 6
COL. LOMAS DE CHAPULTEPEC
CIUDAD DE MÉXICO 11000
Mexico
Sánchez Devanny > The Legal 500
Rankings
Sánchez Devanny houses a 'very skilled', ten-strong practice, which garners praise for being 'clear and precise' and 'very client oriented'. The department is made up of a number of leading individuals in the field, including: Queretaro-based Abel Mejía, who advises high-net-worth individuals on tax planning, including pre-immigration planning and family estate structuring, as part of a broader practice that also takes in advising multinationals on their operations in Mexico and associated inter-company cross-border transactions; Ernesto Silvas, who has broad experience advising Mexican family companies and family-offices on the design and implementation of their corporate ownership and governance structures, and who also handles succession planning; and managing partner Ricardo León, an expert in cross-border tax planning and transfer-pricing matters, who focuses on estate planning mandates. The latter pair operate from the firm's Monterrey office.
Practice head(s):
Abel Mejía-Cosenza; Ricardo León-Santacruz; Ernesto Silvas-Medina; Francisco Andrés Gamez-Garza
Testimonials
'It is a very complete firm, they have a very skilled team capable of offering various solutions to the issues at hand, they are always clear and precise. They usually respond very quickly when required, very client oriented.'
'Ricardo León Santacruz and his team, including Abel Mejía, are always very knowledgeable and very well structured to offer their services'.
'Clear focus on advice for families and family businesses. Comprehensive service with option to coordinate work across several jurisdictions. Experts include Ricardo Leon Santacruz and Abel Mejia and Fernando Martinez, associate.'
'They stand apart from their peers as a team that is collaborative and works together well, respectful of their colleagues. Each individual in the team is strong in technical skills and also an approachable "solutions oriented" professional.'
'The team is consistently investigating innovative strategies to help clients achieve their goals.'
Key clients
Citibank
UBS
Goldman Sachs
JP Morgan
Lombard Odier
Scotiabank
Work highlights
Assisting a major Meixcan multination in the food sector with the review and updating of the company's policy for tax equalization, planning and compliance for expatriate employees in Mexico and those outbound from Mexico to diverse other jurisdictions.
The experience and skills of two international trade experts guides the nine-strong practice at
Sánchez Devanny
.
Turenna Ramirez
handles strategic planning of trade and customs matters along with litigation, and specialises in international treaties (including NAFTA), customs audits, export-promotion programmes (including IMMEX) and verification-of-origin processes, while fellow partner
José Alberto Campos
has broad expertise in tax and regulatory matters, including tariff and non-tariff requirements and export controls, as well as significant experience in free trade agreements executed by Mexico. Additional expertise comes from skilled litigator
Eduardo Sotelo
; and senior associate
María Luisa Mendoza
, whose practice is centred on IT&C matters mainly in relation to the energy, health and life science sectors.
Practice head(s):
Eduardo Sotelo-Cauduro; José Alberto Campos-Vargas; Turenna Ramírez-Ortíz
Key clients
Embotelladora Niagara
American Eagle Outfitters
Clopay Building Product
Bredero Shaw Mexico
Ainsworth Game Technology
Sharp Corporation Mexico
Festo AG
Marubeni de Mexico
Nippon Seiki de Mexico
Essity Higiene y Salud
Work highlights
Representing in an official audit procedure initiated by the SAT, in relation to temporary importations of raw materials conducted by the company through a Maquila (IMMEX) model.
Advised the client in connection with possible alternatives for the importation of raw materials used in the manufacturing of finished food products.
Advised the client and represented it in litigation in connection with the requirements to import diverse raw materials and finished goods subject to import requirements by the Mexican authorities.
Sánchez Devanny
's labour, social security and immigration practice garners praise for its '
deep labour knowledge
' and its 'very
professional and respectful approach towards clients
', as well as for the lawyers' '
excellent negotiation skills and networking with labour authorities and unions'.
The practice is led by Mexico City-based partner
Alfredo Kupfer-Dominguez
, whose '
level of knowledge and qualities are superior to most
', and who regularly advises clients -particularly from the energy, automotive and pharmaceutical sectors- on union negotiations, planning for new and existing investments in efficient labour structures, executive transfers and terminations, and labour litigation. Key support comes from senior associate
Fermin Lecumberri-Cano
, who is especially experienced in union negotiations and litigation regarding collective labour matters. However, former Monterrey-based partner
David Puente-Tostado
moved to
Basham, Ringe y Correa, S.C.
in May 2021.
Testimonials
'Deep labour knowledge, very professional and respectful approach towards their clients, excellent negotiation skills and networking with labor authorities and unions.'
'They always look for for pragmatic solutions and stay abreast of new regulations and different dynamics in the market.'
'Alfredo Kupfer is a very experienced partner, his level of knowledge and qualities are superior to most.'
Key clients
FCA
Nissan
Sonova
Medtronic
Robert Bosch
ATCO
EDP Renewables
Hyundai Mobis
Ingersoll Rand
Bendix
Work highlights
Assisted Ikea with the opening of its first store in Mexico, which included advice on the process whereby employees will freely select the union they want under the rules established in the United States-Mexico-Canada Agreement (USMCA).
Assisted Nissan on the design and execution of the company's new home-office policy, as a consequence of the Covid-19 pandemic.
Assisted the FCA in complex negotiations with the union holding the collective bargaining agreements covering over 18,000 workers at its nine work sites in the country.
Sánchez Devanny´s 13-strong corporate governance and regulatory compliance practice group boasts a sturdy track-record advising on corporate internal investigations, anti-corruption regulations and anti-money laundering investigations. Humberto Morales-Barron and Daniel Maldonado-Alcantara (in Monterrey and Querétaro respectively), are the key partners of the team, which also counsels clients on FCPA, UK Bribery Act and Mexican anti-corruption regulations; on compliance and/or regulatory audits (and their legal implications in connection with M&A and commercial agreements); and on internal vetting procedures for distributors, agents and service providers. Key support is provided by senior associate Oscar Quiroz.
Practice head(s):
Humberto Morales-Barrón; Daniel Maldonado-Alcántara; José Alberto Campos; Guillermo Villaseñor
Sánchez Devanny houses a considerable, 30-strong practice that is well-versed in the handling of a broad range of corporate matters, including joint ventures, M&A, and corporate governance mandates, and that also has particular expertise setting up Mexican operations for foreign clients. The team offers an integrated service while concurrently operating from the firm's offices in Mexico City, Monterrey and Querétaro. It includes highly experienced cross-border transactional specialist Ernesto Silvas-Medina; Francisco Andres Gamez-Garza (corporate transactional work, infrastructure, real estate and commercial agreements); Humberto Morales-Barron, who also heads the corporate governance and regulatory compliance practice; and Mexico City managing partner Jose Antonio Postigo-Uribe.  With a decade at the firm, experienced senior associate Marisol González-Echevarría is also noted.
Practice head(s):
Gerardo Prado-Hernandez; Jose Antonio Postigo-Uribe
Key clients
Tele Pizza
Libbey
Tempel Steel Company
Dematic Corporation
Sumitomo Corporation
Littler Mendelson
Kongsberg Automotive (and Mexican subsidiaries)
Repsol Downstream Internacional
Manufacturas Solco
John Varvatos Mexico
Work highlights
Assisted Tele Pizza with the drafting and negotiation of the joint venture agreement between Iberifood and Prime Restaurant Brands, for the acquisition of Desarrolladora Inmobiliaria de Restaurantes.  
The sizable life sciences team at Sánchez Devanny counts a number of household name companies among its clients. The firm maintains a broad offering, and particularly stands out for its contentious capabilities. Areas of expertise include pharmaceuticals, medical devices, food and beverages, dietary supplements, cosmetics, tobacco, hazardous substances, cannabis products, and medical and health-related services. The department is jointly led by José Alberto Campos and Juan Luis Serrano-Leets, who advises life sciences clients on IP, regulatory and privacy matters, and has former experience as the head of legal at AstraZeneca Mexico. Non-equity partner María Luisa Mendoza is another name to note.
Practice head(s):
José Alberto Campos; Juan Luis Serrano-Leets
Testimonials
'The team has excellent knowledge of the labeling requirements for food and beverage products, as well as of underlying regulations applicable'
'Maria Luisa Mendoza has been very responsive on numerous occasions when we have faced issues of critical timing and risk exposure'
'Juan Luis Serrano has extensive experience in regulatory and intellectual property issues for the chemical and pharmaceutical areas, where he also has experience as an in-house lawyer for a big pharma company'
'Juan Luis Serrano shows his vast knowledge of the subject in a simple and down-to-earth way to any audience'
Key clients
FEMSA-KOF
Schwan Stabilo
Procter & Gamble
L'Oréal
UCB Pharmaceuticals
British American Tobacco
Yanbal
Mary Kay Cosmetics
Slimfast
Merck
Work highlights
Advised a large multinational cosmetics company on several regulatory requirements surrounding a change of physical address.
Advised Exeltis Pharma on the development and launch of its telemedicine platform – a first of its kind in Mexico.
Represented British American Tobacco in litigation regarding the prohibition by the Mexican Health Authorities to import and market vaping products.
Operating from Monterrey and Mexico City,
Sánchez Devanny
 boasts a '
highly qualified
', nine-strong practice that is able to '
provide solutions to complex issues'. 
The team, which is a popular choice among national and international developers, investors and retailers, is co-led by Monterrey-based partner
Rafael Villamar-Ramos
, who has substantial experience in industrial, commercial and residential real estate acquisition and leasing transactions; and
Diego Gómez Haro
, who focuses primarily on real estate transactions, including structuring investment vehicles, the acquisition and sale of assets, leasing, project development and construction, due diligence and financing. Further partner-level expertise is provided by
Alfredo Villarreal Hansmann
, who is experienced at handling lease agreements, acquisitions, the construction of industrial facilities, and commercial, hospitality and residential projects. Intermediate associate
Alonso Sandoval
(M&A, corporate law, real estate, and lending & secured finance), is also noted.
Practice head(s):
Rafael Villamar-Ramos; Diego Gómez-Haro Katznelson
Testimonials
'The team is highly qualified to provide solutions to complex issues, taking care at all times to comply with the regulations established by the different practices that may be involved in the project (legal, tax, labour, etc.).'
'It is a team that has an incredible availability and seeks to resolve disputes for the benefit of the business and always protecting the client. They are very up to date with all the new reforms that have been discussed and are coming into force in the country.'
'Diego Gómez-Haro has a great capacity to negotiate and reach the necessary agreements to close transactions. Alonso Sandoval has the ability to translate negotiations with clients or counterparties into documents. Eduardo Frashcetto is an excellent national and international litigator.'
'They have a good knowledge of the industry, are very conciliatory lawyers and facilitate deals.'
'They have a high level of efficiency and specialization in real estate, in addition to correctly diversifying the solutions through the areas and lawyers that form part of the firm (real estate, management and litigation), which provides us with better service.'
'Diego Gómez Aro has provided us with the advice we require to define strategies for decision making and to carry out favourable negotiations, litigation partner Alfonso López provided us with an efficient legal perspective to prevent any contingency.'
Key clients
Airbnb
H&M Hennes & Mauritz
Ikano Industries / IKEA
Giorgio Armani
Valentino
Under Armour
Sally Beauty Supply
IMPRO Industries
Bendix
Wynnchurch Capital
Advance Real Estate
Bancomext
Grupo Finka
Uber
Global Asset Capital
Decathlon
Ferrari
American Eagle
Metal Technologies Component
Tempel de Mexico
IMPRO Industries Mexico
Grupo Ketsali
Blackstone Group
Addem Capital
Owl Ventures
Subway International
Publicis Groupe
Fibra U-Storage
Grupo BeGrand
Grupo Avante
Carr Capital
Cinuk
IMCD Group
Work highlights
Assisted IKANO Group, which operates IKEA's business in Mexico, obtain a $52m green loan to build a furniture manufacturing plant in northeast Mexico.
Advised Wynnchurch Capital on the Mexican portion of the acquisition of Labrie Environmental Group.
Advised Grupo FINKA on the real estate aspects of a joint venture with Equilibrium Capital for agro -industrial investments in Mexico.
A group of five partners with 'high technical skills' and who provide 'great service and personal attention', head the 20-strong tax department at Sánchez Devanny, which demonstrates particular expertise in cross border tax mandates. Managing partner Ricardo Leon-Santacruz maintains a broad-based transactional tax practice that focuses on Mexican inbound and outbound tax planning and transfer pricing. Guillermo Villaseñor-Tadeo leads on the tax litigation front; while Luis Antonio González Flores has broad experience in tax audits, anti-money laundering and anti-corruption compliance strategies, with a special focus on multinational enterprises. Completing the partner group are Mariana Eguiarte-Morett, who has developed a niche practice in consumption taxes, focuses on VAT issues and the Special Goods and Services Tax; and Abel Mejia-Cosenza, who specialises in international tax planning for both individuals and corporations.
Practice head(s):
Ricardo León Santacruz; Guillermo Villaseñor Tadeo; Luis Antonio González Flores; Mariana Eguiarte Morett and Abel Mejía Cosenza
Testimonials
'I consider them to be a superior firm. They offer great service and personal attention.'
'They closely follow-up on the processes, they are always available and with the best disposition and attitude. High technical skills, direct attention and availability. They are part of a multi disciplinary team; therefore, it is very useful to have the same support in one firm.'
Key clients
EQ Capital Partners
Arca Continental
Johnson Controls
Eaton Corporation
Investar Capital Partners
H&M Hennes & Mauritz
AES Corporation
Almadex Minerals
Repsol
Enel
ZTE Corporation
Neaton
GreenStar Recyclin
Work highlights
Counselled ZTE Corporation on the reorganisation of stock ownership of Mexican subsidiaries by parent entities located in China and the Netherlands.
Advised Ganamex on the identification and improvement of its business model, regulatory compliance and tax optimisation of its operations.
Assisted Neaton Automotive attend to a tax audit that determined a tax credit of over $10m arising from VAT on the import of diverse fixed assets for its Mexican production facilities.
Sánchez Devanny's energy team is praised for its lawyers 'non-aggressive' practices and for always putting the 'company's objectives first'. The practice, comprised of lawyers from various departments is co-led by senior partners Jose Antonio Postigo-Uribe in Mexico City and Gerardo Prado-Hernandez in Monterrey, both of whom have proven expertise in energy-sector, particularly regarding solar projects, wind farms and cogeneration plants. In addition, Postigo also handles oil-and-gas matters, including E&P bid processes, transportation, commercialisation, investment structuring and dispute-resolution advisory. Semi-senior associate Max Ernesto Hernández-Ernult provides in key support.
Practice head(s):
José Antonio Postigo; Gerardo Prado-Hernández
Testimonials
'They have a strong commitment to the client.'
'They have a highly-qualified team of lawyers in multiple areas that complement the attention they have given us in energy and litigation. Their practices are non-aggressive and always put the company's objectives first.'
'They have the ability to propose innovative alternatives to resolve issues, seek interpretation, doctrines or precedents that may help the issue and even propose novel strategies without being confrontational or aggressive. We have worked with Guillermo, Antonio, Max and Mauricio, all of whom treat our matters as their own, giving the best possible attention to even the smallest detail.'
Key clients
Repsol Downstream Mexico
Sistemas de Energía Internacional
Advance Real Estate 2
Linamar Corporation
Servicios Administrativos Suma
Essity Higiene y Salud México
Rayuela Renovables
Nueva Wal-Mart de México
Grupo Energía Sur de Europa
Toledo Molding de México
Work highlights
Advised Repsol Downstream Mexico on all legal and regulatory matters required for the implementation of client's fuels and lubricants retail business in Mexico, through approximately 300 retail service stations.
Designed the legal structure for an electrical and thermal power generation agreement.
Advising a client on several energy regulatory matters related to the operation of several of its industrial parks located across Mexico.
Sánchez Devanny acts as a regular advisor for banks, borrowers, and investors on the structuring of their financing transactions. The firm's international experience has given the practice substantial hands-on expertise on cross border loans and the creation of securities in Mexico, along with syndicated multi-jurisdictional loans and bond issuances. The department is jointly-led by Monterrey-based partners Ernesto Silvas-Medina, who focuses on mergers and acquisition financing and restructuring; Francisco Andres Gamez-Garza, who primarily handles commercial lending for the industrial sector; and real estate financing expert Diego Gómez Haro, who operates from Mexico City. Key support comes from senior associate Jaime Moreno-Treviño. 
Practice head(s):
Diego Gómez-Haro Katznelson; Francisco Andres Gamez; Ernesto Silvas-Medina
Key clients
Constantia Flexibles Holding
Barclays Bank
JP Morgan Chase Bank
KeyBank National Bank
Bancomext
Akbank TAS
Banque Pictet
Ikano Industry
Libbey Glass
Metal Technologies of Indiana
Work highlights
Advised Libbey Glass on the refinancing and restructuring plan for Libbey Incorporated, under Chapter 11 petition.
Assisted IKANO Group, which operates IKEA's business in Mexico, obtain a $52m green loan to build a furniture manufacturing plant in northeast Mexico.
Sánchez Devanny´s IP practice is led skilfully by Juan Luis Serrano-Leets, who garners praise from clients for his 'extensive experience in regulatory and intellectual property matters', as well as for his proven expertise in the pharmaceutical sector (he is a former in-house at Astra Zeneca). The department handles a wide range of IP-related issues including prosecution, litigation, and interactions with regulatory regarding both patents and trade marks, as well as general policy advisory. Serrano-Leets also leads the firm's life sciences and data privacy areas.
Testimonials
'Juan Luis Serrano has extensive experience in regulatory and intellectual property matters with a great deal of expertise in sectors such as chemicals and pharmaceuticals, having spent many years in-house at a large pharmaceutical company'
'Juan Luis Serrano shows his vast knowledge of the subject matter in a simple and down to earth manner to any company audience. If specific legal terms need to be used, he has the ability to express them in English or Spanish in a simple manner to either in-house lawyers or commercial teams'
Key clients
Teva Pharmaceuticals
UCB Pharmaceuticals
Estee Lauder
Walmart de México
The Pokémon Company
Exeltis Pharma
Lupin Pharmaceuticals
Universidad de Monterrey
Knight Therapeutics
Subway
Work highlights
Advisory on global patent portfolio protection/licensing structures.
Several litigation proceedings against another private university, regarding trademark.
Representation in several TM litigation cases surrounding applications by Home Depot International for the mark "Home Accents Holiday".
Sánchez Devanny >
Firm Profile
The firm: Sánchez Devanny is a leading Mexican law firm that provides full-service legal advice both to Mexican and international clients. With distinct practice areas that regularly collaborate with one another, the firm provides comprehensive counsel to help its clients make better decisions for their businesses as a whole, especially in the energy, automotive, retail, real estate, pharmaceuticals, and manufacturing industries. The partners offer a wealth of experience, including in prior roles as in-house counsels at global companies and government agencies, and key roles within international law firms.
Main areas of practice
Corporate and M&A: Advice on mergers, acquisitions, corporate restructuring, liquidations, transfers, spin-offs, legal and compliance audits, privatisations and joint ventures; advice on agreements and corporate actions; advice to local and foreign investors on their investment activities in Mexico, including advice to venture capital and private equity funds on both their fund-raising and investment activities.
Corporate and project finance: Advice on vendor and supplier financing, infrastructure projects and project finance, PPP legislation and financing, work outs and debt restructuring transactions, restructure of stock exchange listed bonds, and capital and debt placements.
Financial institutions and services: Advice on regulations regarding financial entities, investment strategies and financial institution relationships, and investment and portfolio due diligence.
International trade and customs: Strategic planning for foreign trade operations, advice on customs matters, advice on export incentive programs or duty relief, internal audits and compliance policies, representation in settlement or compliance correction processes and in customs litigation.
Real estate, infrastructure and hospitality: Advice on real estate acquisitions in Mexico; realty title searches, compliance with regulations and leases including leases built to suit; acquisition of real estate and infrastructure permits and licenses; service agreements; and changes in ownership of small agricultural realty (ejidos).
Tax: Advice on tax optimisation for operations and expansion projects, acquisition and divestiture tax planning, corporate reorganisations, tax treaties, transfer pricing planning and defence, tax planning for intangibles and e-commerce, private letter tax rulings, lobbying, tax audits and tax litigation.
Private wealth management and estate planning: Legal planning for high net-worth individuals, cross-border successions and estates, international and Mexican trusts, worldwide asset allocation, testamentary instruments, and family codes of conduct.
Labour, social security and immigration: Support HR departments with employment agreements, terminations, and fringe benefit planning; representation in labour claims; negotiation and termination of collective bargaining agreements; defence from social security assessments; processing immigration visas; and National Immigration Institute controversy resolution.
Corporate governance and regulatory compliance: Design and implementation of compliance operating models; advice on anti-corruption and money laundering provisions; and compliance with Mexican Official Standards and legal requirements for the manufacture, supply, distribution, commercialisation, importation, and advertisement of products.
Energy, natural resources and environmental: Advice on environmental audits and processes; self generation and renewable energy projects (wind, biogas, etc.); and acquisition, assignment, and recording of mining rights.
Life sciences: Filing of health permits and registrations; lobbying for and advice on legal provisions and Mexican Official Standards; and importation, exportation, transportation, storage, and marketing of pharmaceutical, medical, and food and beverage products.
Intellectual property, entertainment and information technology: Registration, management and protection of patents, trademarks, copyrights, utility models, and designs; IP contracting and litigation; image and reputation protection; and domain name portfolio management.
Data privacy and information technology: Analysis of federal data privacy law and its implications, implementation of internal policies and training, administrative proceedings representation, and advice on e-commerce and IT issues.
Litigation and alternative dispute resolution: Audit and review of documents and protocols to ensure enforceability and reduce risks, mediation and arbitration procedures, and representation in all types of civil and commercial disputes.
Antitrust: Representation of clients before Mexico's Federal Competition Commission, filing concentration notices and notices of corporate restructure, and advice on both absolute and relative monopolistic practices.
Special groups: Automotive industry practice, energy industry practice, life sciences industry practice, Japanese desk, corporate and family business group, retail and e-commerce practice, Fintech practice.
Staff Figures
Other fee-earners : 85
Languages
Spanish English (fluent) Japanese French
Memberships
IBA (International Bar Association) ABA (American Bar Association) SCG Legal IR GLOBAL
Other
Partners : 23