Sánchez Devanny > Mexico City, Mexico > Firm Profile
Sánchez Devanny
Offices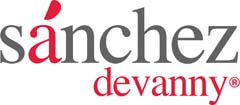 Sánchez Devanny
PASEO DE LAS PALMAS 525, PISO 6
COL. LOMAS DE CHAPULTEPEC
CIUDAD DE MÉXICO 11000
Mexico
Sánchez Devanny > The Legal 500
Rankings
Lauded for its '
extensive experience in the efficient and practical resolution of complex foreign trade issues
',
Sánchez Devanny
's international trade and customs offering draws on the proven expertise of its partners in the sector. Praised for her '
great dedication
',
Turenna Ramirez
is well-versed in customs compliance programs, customs audits, customs and tax litigation, international treaties (including USMCA), export promotion programs (including IMMEX) and verification-of-origin processes. Fellow specialist
José Alberto Campos
focuses on the tax aspects of foreign trade and customs, as well as on tariff and non-tariff requirements and export controls, and offers significant experience in FTAs executed by Mexico.
Eduardo Sotelo
, a skilled litigator whose experience also encompasses NAFTA verifications-of-origin, tariff classification, rules of origin, export controls, and import and export regimes, and has additional experience of non-tariff regulations and restrictions, completes the solid Mexico City-based trio in charge of the practice. The team houses particular expertise in the chemicals, automotive, food and beverages, cosmetics, medical devices, pharmaceutical products, alcohol and tobacco, textile and footwear sectors.
Practice head(s):
Turenna Ramirez; José Alberto Campos; Eduardo Sotelo
Testimonials
'The team is very professional, with extensive knowledge of the international market and good connections with Mexican government authorities.'
'I consider the capacity, preparation and good treatment of the people of Sanchez Devanny to be a strength.'
'Extensive experience in the efficient and practical resolution of complex foreign trade issues. They assisted us with the resolution of various export permits aimed at the United States market. It was very complex. A litigation strategy had to be developed, reconstruction of all our files for the preparation of the corresponding requests and a high-level approach to the Ministry of Economy to resolve the new requests.'
'Turenna Ramírez is a business-oriented lawyer who understands the underlying problems, the needs of the company and seek comprehensive legal solutions in a clear and pragmatic way, which is very important and valuable for companies that require efficient and timely solutions. We greatly appreciate the great dedication of Turenna Ramírez, as well as her extraordinary hard and soft skills in this field.'
Key clients
Niagara Bottling / Embotelladora Niagara De Mexico
American Eagle Outfitters
Mannesmman Precision Tubes Mexico
Bredero Shaw Mexico
Ainsworth Game Technology
New York Airbrake Corporation
Gta Textiles
Marubeni De Mexico
Nippon Seiki De Mexico
Essity Higiene Y Salud
Bendix Commercial Vehicle Systems
Grupo Embotellador Pepsico
Bay Wa
Borg Warner
Hamilton Beach / Procor Silex
British American Tobacco
Yanbal
Work highlights
Representing Ainsworth Game Technology, in a NAFTA origin verification before the Tax Administration Service.
Advised a client in connection with possible alternatives for the importation of raw materials used in the manufacturing of finished food products.
Advised a client and represented it in litigation in connection with the requirements to import diverse raw materials and finished goods subject to import requirements by the Mexican Ministry of Health and Ministry of Agriculture.
Boasting over a decade of experience in this field,
Sánchez Devanny
 's practice has developed strong knowledge in an array of mandates related to compliance, while earning praise for consistently '
delivering quality work
'. The team is co-led by Monterrey-based
Humberto Morales-Barrón
, who specialises in a broad range of corporate law, corporate governance and compliance; and
Daniel Maldonado
(who operates from the Mexico City and Querétaro offices), who regularly acts for clients from the automotive, pharmaceutical, energy, medical device and retail industries on internal corporate investigations, anti-corruption regulations, risk assessment and anti-money laundering investigations. Senior associate
Oscar Quiroz
, who is part of the AML subgroup, focuses on audits and the design of programs and protocols; an area where he is supported by fellow senior associate
Alberto Lascurain
. The latter pair are based in Monterrey and Mexico City respectively.
Practice head(s):
Humberto Morales-Barrón; Daniel Maldonado
Testimonials
'Consistently delivering quality work.'
'I would highlight Daniel Maldonado and Alberto Lascurain.'
'Innovative and with very high-quality services
',
Sánchez Devanny
has a solid background advising clients on compliance with labour and social security laws, the design and implementation of labour structures, immigration, employment agreements, terminations, and employment litigation. The team is led by the '
excellent
'
Alfredo Kupfer-Dominguez
who advises clients on matters including union negotiations, efficient labour structures, executive transfers and terminations, and social security. Following the departure of 
David Puente-Tostado
to
Basham, Ringe y Correa, S.C.
in May 2021, key support is provided by senior associates
Fermin Lecumberri-Cano
(Mexico City), who is particularly experienced in union negotiation and the litigation of collective labour matters, as well as labour matters related to M&A transactions;
Francisco Garcia-Lerma
(in the Monterrey office), who is experienced in social security matters and also handles complex advisory and collective labour litigation; and 
Sebastian Rosales-Ortega
(in Querétaro), who provides complex advice to international clients, undertakes strategic labour litigation ands particularly experienced in union negotiation and M&A transaction-related labour matters .
Testimonials
'Timely response, flexibility, availability and resources to support at national level.'
'Alfredo Kupfer Dominguez stands out for his skills, recognition, links with associations and access to public and private institutions.'
'Innovative and with very high-quality services.'
'Alfredo Kupfer – excellent customer service and experience in collective matters.'
Key clients
Stellantis
Nissan
Walmart
Orbia
Engie
Constellation Brands
Kia Motors
American Tower
SEG-Automotive
Thyssenkrupp System Engineering
Work highlights
Advised Engie on the restructuring of its business group (with over 40 legal entities engaged in different energy projects throughout the country), as a consequence of new outsourcing regulations.
Advised Nissan on an inter-union conflict, where a union (CATEM) is challenging the current union (CTM) that holds the collective bargaining agreement with the client at its manufacturing plants in Aguascalientes, regarding the representation of 12,000 workers.
Advised Bayer on the restructuring of its business group, as a consequence of new outsourcing regulations.
Sánchez Devanny
's sturdy five-partner tax department '
excels at understanding complex cases and finding interesting alternatives for resolution
'; additionally, according to clients, it also offers a
'good balance between contentious and advisory experience
'. Key contacts include Monterrey-based managing partner
Ricardo León Santacruz
, who is particularly well-versed in tax planning and transfer pricing;
Guillermo Villaseñor Tadeo
, who focuses on contentious mandates and continues to gain momentum as a tax litigator; and
Mariana Eguiarte
, who specialises in non-contentious matters and has significant expertise in consumption taxes, focusing on VAT and the special goods and services tax.
Luis González
, who possesses a broad experience in national and international tax audit as well as tax refund processes, and  Querétaro-based partner
Pedro Miranda
, who is lauded for his '
deep technical knowledge in tax matters
', also warrant highlighting, as does senior associate
Jorge Lopez
, who assists the tax litigation group. Unless stated otherwise, all mentioned lawyers are based in Mexico City.
Practice head(s):
Ricardo León-Santacruz; Guillermo Villaseñor; Abel Mejía-Cosenza; Mariana Eguiarte-Morett; Luis Antonio Gonzalez
Testimonials
'The firm is up-to-date on controversy tax matters, as well as international matters and has high technical and analytical capacity. They offer interesting and very well detailed news bulletins.'
'The staff excels at understanding complex cases and finding interesting alternatives for resolution. Mariana Eguiarte has an excellent capacity in international matters and her attention is also personalized and very courteous. Pedro Miranda and Jorge Lopez are excellent professionals, attentive and highly prepared technically.'
'The Sánchez Devanny team stands out for its remarkable ability to understand very precisely what the specific and global needs of the client are and its agility in terms of execution processes. It is a firm that understands the needs of its clients and that adapts its solutions to give them a quick response.'
'Mariana Eguiarte Morett and Pedro Jose Miranda are both excellent professionals with deep technical knowledge in tax matters, which they combine with extensive practical experience. The combination of both characteristics is its distinguishing mark.'
'Good balance between contentious and advisory experience.'
'Pedro Miranda is an extraordinary lawyer, he has the ability to understand commercial problems in an agile way.'
'They are always willing to help and give the most assertive and helpful comment for the entity.'
'They are extremely kind, they listen to you carefully and support you in the solution.'
Key clients
IBM
Unilever
Clariant
Amazon Mexico
Eaton
Nissan Renault Finance
Hewlett Packard
Libbey
Westpak Avocado
Howden Buffalo Forge
EQ Capital Partners
Técnicas Marítimas Avanzadas
Johnson Controls
Eaton Corporation
Heineken
H&M Hennes & Mauritz
AES Corporation
Almadex Minerals
Repsol
Enel
Neaton
Work highlights
Restructured the US private equity group IPG and the investment feeders to address the implications of the 2020 Mexican tax reform to mitigate the added tax burden that stemmed therefrom.
Engaged by Repsol to provide full legal and regulatory advice with respect to establishing midstream and downstream oil-and-gas operations in Mexico.
Advised on the tax impact arising from the activities in Mexico of Twitter as a consequence of the new Law for Transparency, Prevention and Elimination of Inappropriate Practices in Advertisement Contracts.
The wealth management group at Sánchez Devanny garners praise for its team of 'expert lawyers' who offer 'solid, prudent, practical solutions, and 'stand out for their expert knowledge and their experience – especially in designing cross-border solutions'. Key contacts of the group include Querétaro's Abel Mejía and Monterrey's Ricardo León, who is valued by clients for being 'able to understand the big picture' when handling mandates. Mejía specialises in international tax planning, both for companies and individuals. Regarding the latter, he advises on a range of matters such as pre-migration tax planning to other countries, design of international patrimonial structures that incorporate corporate-family governance protocols and orderly inheritance transmission, as well as as planning regarding inheritance taxes in different jurisdictions. León's expertise allows him to structure tax-efficient domestic and cross border acquisitions, mergers, reorganisations, spin-offs, redemptions, liquidations, post-acquisition integrations and business restructurings.
Testimonials
'Sánchez Devanny has expert lawyers with a lot of experience who work in a collegial manner to develop innovative, solid, prudent, practical solutions, and above all tailored to each client and their particular needs.'
'Sánchez Devanny´s lawyers stand out for their expert knowledge, their experience – especially in designing cross-border solutions- their network of contacts that they use to perfect solutions, and their high level of professional demand.'
'The team is capable and conscientious.'
'Ricardo Leon stands out for being able to understand the big picture, knowing the law, and managing clients well.'
'A solid team that understands perfectly the need for a cross-department collaboration. They are a young and highly qualified team with a very important spirit of growth and belonging to the corporation.'
'Abel Mejía is the perfect example of teamwork and professionalism.'
'The team is excellent, led by Ricardo Leon, they are always available when required, the fees are agreed in advance and are always very reasonable considering the quality of work and the final product received. Compared to other firms we have worked with, they are above average.'
'The service is personalised, they are flexible and provide tailored solutions. We have recently worked with Ricardo Leon.'
Key clients
Citibank
UBS
Merril Lynch
JP Morgan
Lombard Odier
Deutsche Bank
JTC
Lombard International Insurance US
Zedra
Day Pitney
Work highlights
Assisted with the creation and implementation of a Mexican share control and real estate trust to which the family equity and real estate holdings concentrated in multiple industrial parks in the northern region of Mexico were transferred.
Assisting with the reviewing and updating a company's policy for tax equalisation, planning and compliance of expatriated employees into Mexico and from Mexico to diverse other jurisdictions.
Assisted with the restructuring of domestic and offshore holdings, treasury and commercial brokerage vehicles (involving over $75m), and interacting with local Spanish and Belgian counsel for the same purpose.
Boasting a strong national footprint which includes offices in Mexico City, Monterrey and Querétaro,
Sánchez Devanny
 assists a roster of international and domestic clients with M&A transactions, joint ventures and corporate governance matters; it is also particularly skilled at implementing investment structures – mainly for foreign companies looking to initiate or expand their businesses in Mexico. Key contacts in Monterrey include
Francisco Andrés Gamez-Garza
, who has broad expertise in the automotive, general manufacturing and appliances sectors; corporate governance and regulatory expert
Humberto Morales-Barrón
; and senior associates
Oscar Quiroz
and
Jaime Israel Moreno
. Operating from Mexico City,
Jose Antonio Postigo-Uribe
has more than two decades' M&A and transactional experience under his belt and particular knowledge of the energy sector. He is closely supported by senior associate
Marisol González-Echevarría
. In a significant June-2022 hire, the firm incorporated finance and capital markets specialist
José Berrueta
– formerly at
Ritch, Mueller y Nicolau, S.C.
– who will undoubtedly assist the firm make further in-roads into the financing aspects of the practice.
Practice head(s):
Francisco Andrés Gamez-Garza; José Antonio Postigo; Humberto Morales-Barrón
Key clients
Rentokil Initial UK
Libbey (and Mexican subsidiaries)
Tempel Steel Company (and Mexican subsidiaries)
Dematic Corporation (and Mexican subsidiaries)
Sumitomo Corporation (and various operative Mexican subsidiaries)
Littler Mendelson
Kongsberg Automotive (and Mexican subsidiaries)
Repsol Downstream Internacional
Manufacturas Solco
John Varvatos Mexico
Medtronic
Work highlights
Advised Rentokil Initial UK on its acquisition of the pest control assets of IPC de Monterrey.
Sánchez Devanny
routinely assists clients in the pharma, chemical, cosmetics, tobacco, and food and beverage industries on a range of life science matters including regulatory, compliance, approvals, marketing, labelling and litigation. The practice is co-directed by
José Alberto Campos-Vargas
, who handles regulatory matters, international trade and administrative litigation; and
Juan Luis Serrano
, who has experience in government procurement and crossover IP matters. In addition, the pair can call on the expertise of senior associate
Maria Luisa Mendoza López
who handles international trade and has a particular focus on the import and export requirements for regulated products which correspond to the life sciences industry.
Practice head(s):
José Alberto Campos-Vargas; Juan Luis Serrano
Testimonials
'It is a large firm that can advise companies in all aspects, from corporate, to intellectual property, labor to regulatory and tax.'
'Partner Juan Luis Serrano's experience as an in-house attorney makes his practice unique, since he knows very well the needs and pressures that exist as an in-house attorney and he knows his practice as an external advisor very well. That is reflected not only in the work but in the quotes.'
'The life science team of Alberto Campos is a team that is in permanent contact with us as clients using technological means, there is a very cordial and close communication.'
'What differentiates the lawyers of Sanchez Devanny's life sciences practice is their deep technical knowledge of the norms of sanitary regulation.'
Key clients
Femsa-KOF
Schwan Stabilo
Procter & Gamble
L'Oreal
UCB Pharmaceuticals
British American Tobacco
Yanbal
Grupo Embotellador Pepsico
Slimfast
Merck
Work highlights
Advised Teva Pharmaceutical Company on several regulatory scenarios surrounding the re-launch of their portfolio in Mexico.
Advised a tobacco company in connection with the legal regime applicable to vaping products, starting from the customs classification of the vapes and cartridges for the vapes, tariff and non-tariff restrictions and the regulations, permits and authorisations necessary for their importation into Mexico and further marketing thereafter.
Advised Procter and Gamble on several regulatory scenarios related to the acquisition of Merck's consumer health division, including available pathways before the authority.
Sánchez Devanny
has an excellent reputation and is an established player in the real estate sector, advising clients on the acquisition and lease of industrial and retail properties, as well as on project finance and real estate matters for private equity funds. The team is co-led by
Rafael Villamar-Ramos
, who is  experienced in industrial, commercial and residential real estate acquisition and leasing transactions; and
Diego Gómez-Haro
who focuses primarily on real estate transactions – including the structuring of investment vehicles, the acquisition and sale of assets, leasing, the development and construction of projects, due diligence and financing. Senior associate
Alfredo Villarreal Hansmann
is experienced at handling lease agreements, acquisitions, the construction of industrial facilities, and commercial, hospitality and residential projects, provides key support. However, former senior
Alonso Sandoval
moved in house as senior legal manager at housing platform QuintoAndar's international arm, Benvi, in July 2022.
Practice head(s):
Rafael Villamar-Ramos; Diego Gómez-Haro
Testimonials
'They have an enormous knowledge of who we are, our philosophy and how we work. They are very good and have a great knowledge of the market and the needs of the company.'
'Highlight practitioners Rafael Villamar Ramos and Alfredo Villarreal Hansman.'
'Excellent subject matter knowledge and good availability.'
'Diego and Miguel are both excellent lawyers and have great customer service.'
Key clients
Deutsche Post DHL Group
Eri-Lux Umbrella Fund Sicav-Raif
Silver Lake
CloudHQ
Stellantis
Addem Capital
H&M
Bendix
Armani
Autozone
Work highlights
Advised Eri-Lux Umbrella Fund Sicav-Raif on its investment in TC Latin American Partners to carry out the acquisition of the Puerta del Norte industrial park.
Advised CloudHQ on the construction of a data center campus in the state of Querétaro, in the north-central zone of Mexico, for an amount of $723m.
Advised Stellantis on the sale of an industrial property to Fibra Prologis.
Fielding a 15-strong energy group,
Sánchez Devanny
is consistently sought out by clients for major projects in Mexico, and is highlighted for the
'remarkable speed of response and the availability of senior lawyers in the team. Partners demonstrate in-depth knowledge of their practice area and are always present throughout the entire affair
'
.
The practice is active on various fronts, ranging from oil and gas, and electricity generation, transmission and distribution; to energy supply, power purchase agreements, constitutional actions and regulatory advice. The team has notable experience throughout the hydrocarbons delivery chain, from up- to down-stream, as well as in greenfield renewable energy projects (such as solar and wind farms), and assisting industrial clients with energy supply agreements. The team is co-led by partners,
Jose Antonio Postigo-Uribe
, a
'high-quality lawyer, with in-depth knowledge of the energy industry
' according to clients, who advises international and local companies on the electricity sector (particularly as regards renewables), as well as regarding oil and gas matters. Fellow practice co-head
Gerardo Prado-Hernandez
handles corporate and commercial matters, M&A, general regulatory compliance and energy project development - with an emphasis on renewable energy.
Practice head(s):
José Antonio Postigo-Uribe; Gerardo Prado-Hernández
Testimonials
'They have a highly specialized team in energy issues, I think the reports they send us on reform matters are  extremely valuable.'
'Their best quality is the availability of the team to address the company's problems, as well as the constant updating of the team's and knowledge of environmental issues.'
'The most remarkable speed of responses and the availability of senior lawyers in the team. Partners demonstrate in-depth knowledge of their practice area and are always present throughout the entire affair. Also, the office offers a very good value for money.'
'The partner José Antonio Postigo Uribe is a high-quality lawyer, with in-depth knowledge of the energy industry in Mexico and also of the concerns of foreign clients, in such a way that he is able to give a perfect answer to the doubts of investors. foreign.'
Key clients
Repsol Downstream Mexico
Advance Real Estate 2
Linamar Corporation
Servicios Administrativos Suma
Essity Higiene y Salud México
Inyecciones Plásticas de Querétaro
Comercializadora Enercasa
Instituto Tecnológico y de Estudios Superiores de Monterrey
Autoneum México Operations
Sunroof
Work highlights
Advised Repsol Downstream on all legal and regulatory matters required for the current operations of client's downstream business in order to participate in the retail of fuels and lubricants in Mexico through approximately 300 retail service stations.
Advised Essity Higiene y Salud México on all energy related legal matters for the structuring and implementation of power and natural gas supply schemes.
Advised Inyecciones Plásticas de Querétaro on the review and negotiation of a power purchase agreement to supply electricity to three of the company's load  centreswith an approximate capacity of 6,400kW, by a qualified supplier.
In recent years,
Sánchez Devanny
's banking and finance practice has increasingly focused on advising Mexican and foreign banks on cross border loans and securities in Mexico, along with syndicated multi-jurisdictional loans and bonds issuances, as well as continuing to advise clients on fund formation. The firm's June-2022 hire of Mexico City-based finance and capital markets specialist
José Berrueta
-formerly at
Ritch, Mueller y Nicolau, S.C.
– will undoubtedly assist the practice to make further in-roads into these areas. He joins a group that is co-led from Monterrey and Querétaro and which has particular expertise in the automotive industry (particularly the representation of borrowers and their subsidiaries in Mexico). Practice co-heads
Ernesto Silvas
(who has a focus on acquisition-finance), and
Francisco Andres Gamez-Garza
are based in Monterrey; while real estate specialist,
Diego Gómez-Haro
, operates from Querétaro. At senior associate level, Monterrey-based
Jaime Moreno-Treviño
 brings additional key expertise.
Practice head(s):
Ernesto Silvas; Francisco Andres Gamez-Garza; Diego Gómez-Haro
Key clients
Silver Lake
Barclays Bank
JPMorgan Chase Bank
KeyBank National Bank
Banco Nacional de Comercio Exterior (Bancomext)
Akbank TAS
Banque Pictet
Ikano Industry
Libbey Glass (and its Mexican subsidiaries)
Metal Technologies of Indiana (and its Mexican Subsidiaries)
Work highlights
Advised Silver Lake on the purchase of Grupo BC, a provider of outsourcing services specialised in mortgage management procedures and registry verification in Spain, Portugal and Latin America.
Assisted Barclays with the preparation of documentation and negotiations for the release of a Mexican security collateral package as required by the paying-off of a syndicated lender group of international financial institutions.
Represented Rinnai America Corporation (as buyer) in a stock deal for the acquisition of 100% shares of a Mexican company.
Sánchez Devanny
is sought out by clients for its experience in intellectual property matters including patent portfolios, clearances, prosecution,  trade mark portfolios management and infringements, and litigation. The team is jointly led by
Juan Luis Serrano-Leets
 , who advises multinational companies on intellectual property matters and is experienced in legal policy management issues in Mexico, the NAFTA region and Latin America; and of counsel
Rodrigo Calderón Ponce
, who joined the practice from Córdova, Campos & Calderón in May 2021, bringing expertise in patent related matters, particularly as regards the technology segment.
Practice head(s):
Juan Luis Serrano Leets; Rodrigo Calderón Ponce
Key clients
Teva Pharmaceuticals
Ucb Pharmaceuticals
Estee Lauder
Procter & Gamble
Victaulic Company
Exeltis Pharma
Lupin Pharmaceuticals
Universidad De Monterrey
Knight Therapeutics
Subway
Sulfagenix
Skyclimber
Work highlights
Advised Sulfagenix on global patent portfolio protection/licensing structures.
Advised Control Dinámico on several trade mark litigation cases surrounding applications by Home Depot International for the mark "Home Accents Holiday".
Advised Omya International on the prosecution of several patents in Mexico.
José Berrueta Ochoa
to head up the nascent capital markets practice at
Sánchez Devanny
undoubtedly puts the firm on the map in the sector. Berrueta -who arrives after over 15 years at
Ritch, Mueller y Nicolau, S.C.
– has hit the ground running, recently advising Toyota México, and BBVA and Banco Santander (as placement agents), with an MXN$2bn debt issue on the Mexican market.
Sánchez Devanny >
Firm Profile
The firm: Sánchez Devanny is a leading Mexican law firm that provides full-service legal advice both to Mexican and international clients. With distinct practice areas that regularly collaborate with one another, the firm provides comprehensive counsel to help its clients make better decisions for their businesses as a whole, especially in the energy, automotive, retail, real estate, pharmaceuticals, and manufacturing industries. The partners offer a wealth of experience, including in prior roles as in-house counsels at global companies and government agencies, and key roles within international law firms.
Main areas of practice
Corporate and M&A: Advice on mergers, acquisitions, corporate restructuring, liquidations, transfers, spin-offs, legal and compliance audits, privatisations and joint ventures; advice on agreements and corporate actions; advice to local and foreign investors on their investment activities in Mexico, including advice to venture capital and private equity funds on both their fund-raising and investment activities.
Corporate and project finance: Advice on vendor and supplier financing, infrastructure projects and project finance, PPP legislation and financing, work outs and debt restructuring transactions, restructure of stock exchange listed bonds, and capital and debt placements.
Financial institutions and services: Advice on regulations regarding financial entities, investment strategies and financial institution relationships, and investment and portfolio due diligence.
International trade and customs: Strategic planning for foreign trade operations, advice on customs matters, advice on export incentive programs or duty relief, internal audits and compliance policies, representation in settlement or compliance correction processes and in customs litigation.
Real estate, infrastructure and hospitality: Advice on real estate acquisitions in Mexico; realty title searches, compliance with regulations and leases including leases built to suit; acquisition of real estate and infrastructure permits and licenses; service agreements; and changes in ownership of small agricultural realty (ejidos).
Tax: Advice on tax optimisation for operations and expansion projects, acquisition and divestiture tax planning, corporate reorganisations, tax treaties, transfer pricing planning and defence, tax planning for intangibles and e-commerce, private letter tax rulings, lobbying, tax audits and tax litigation.
Private wealth management and estate planning: Legal planning for high net-worth individuals, cross-border successions and estates, international and Mexican trusts, worldwide asset allocation, testamentary instruments, and family codes of conduct.
Labour, social security and immigration: Support HR departments with employment agreements, terminations, and fringe benefit planning; representation in labour claims; negotiation and termination of collective bargaining agreements; defence from social security assessments; processing immigration visas; and National Immigration Institute controversy resolution.
Corporate governance and regulatory compliance: Design and implementation of compliance operating models; advice on anti-corruption and money laundering provisions; and compliance with Mexican Official Standards and legal requirements for the manufacture, supply, distribution, commercialisation, importation, and advertisement of products.
Energy, natural resources and environmental: Advice on environmental audits and processes; self generation and renewable energy projects (wind, biogas, etc.); and acquisition, assignment, and recording of mining rights.
Life sciences: Filing of health permits and registrations; lobbying for and advice on legal provisions and Mexican Official Standards; and importation, exportation, transportation, storage, and marketing of pharmaceutical, medical, and food and beverage products.
Intellectual property, entertainment and information technology: Registration, management and protection of patents, trademarks, copyrights, utility models, and designs; IP contracting and litigation; image and reputation protection; and domain name portfolio management.
Data privacy and information technology: Analysis of federal data privacy law and its implications, implementation of internal policies and training, administrative proceedings representation, and advice on e-commerce and IT issues.
Litigation and alternative dispute resolution: Audit and review of documents and protocols to ensure enforceability and reduce risks, mediation and arbitration procedures, and representation in all types of civil and commercial disputes.
Antitrust: Representation of clients before Mexico's Federal Competition Commission, filing concentration notices and notices of corporate restructure, and advice on both absolute and relative monopolistic practices.
Special groups: Automotive industry practice, energy industry practice, life sciences industry practice, Japanese desk, corporate and family business group, retail and e-commerce practice, Fintech practice.
Staff Figures
Other fee-earners : 85
Languages
Spanish English (fluent) Japanese French
Memberships
IBA (International Bar Association) ABA (American Bar Association) SCG Legal IR GLOBAL
Other
Partners : 23