Katherine Poirier > Borden Ladner Gervais LLP > Montreal, Canada > Lawyer Profile
Borden Ladner Gervais LLP
Offices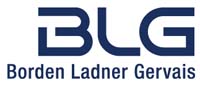 Borden Ladner Gervais LLP
1000 DE LA GAUCHETIÈRE STREET WEST
SUITE 900
MONTREAL, QUEBEC H3B 5H4
Canada
Katherine Poirier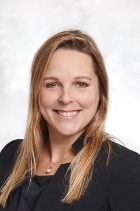 Work Department
Labour and Employment
Position
Partner
Career
Katherine manages an active Labour and Employment practice with a focus in Workers' Compensation and Health and Safety. A solicitor and barrister, she provides guidance and representation to organizations facing sensitive issues and in times of crisis, such as serious workplace accidents or complex harassment matters. She is a prolific pleader, (nearly 200 reported cases to this day, some of which involved six-figure trials). She has been involved in high-profile debates in workers compensation, human rights issues and pay equity.
Katherine is currently involved in a high-profile pro bono case, contesting the discriminatory effects of the Quebec Parental Insurance Plan towards fathers suffering from a perinatal loss. In this case, to be heard in 2018, Katherine is opposing the Attorney General of Quebec. This constitutional debate will most likely attract a lot of media attention in the months to come. (Deit v. Tribunal administratif du Quebec and PG Quebec, SAS-M-241418-1510).
In the recent wave of media attention regarding workplace harassment, she was called in as an expert by several broadly published and well-known media, including Canadian Press, Cogeco Media, (104.7 Outaouais), and in a two-pages special published by the Journal de Montreal. She has demonstrated her communication skills and her ability to simplify the most complex legal issues to render them accessible to the general public. She has since completed more than a dozen onsite harassment investigations, numerous seminars and written several articles on the topic.
She recently pleaded the landmark case in the employer's right to conduct surveillance of employees in cases of fraudulent workers compensation claim, when the employer possesses a reasonable motive to question the validity of the claim: Alexandre et Aliments Lesters ltée, 2016 QCCNESST 343 (CanLII) (upheld on appeal). In this specific case, the investigation revealed that the worker was training intensively in a gym for a two hour period, while he alleged to be injured so badly that he could only walk a duration of ten minutes during physiotherapy.
She pleaded the landmark human rights case in Quebec, resolving a decade-long controversy regarding the obligation for Quebec employers to tender an employment offer prior to asking candidates to undergo medical examination in the pre-hiring process. Katherine successfully pleaded that the employers were allowed to verify a candidate's physical ability to perform the tasks of the contemplated position in the course of the employment application process, without having to hire the candidate first. (CDPJ v. Bathium Canada inc., 2015 QCTDP 13).
Chair of the Pro Bono Committee of BLG's Montreal office from 2013 to 2017, Katherine has contributed to strengthening our collaboration with the Fondation du Dr. Julien. Katherine has been instrumental in providing pro bono legal services to vulnerable children and their families and providing legal support to the growth of pediatric centres across the province.
Katherine co-authored a book on the use of social media in the workplace (Human Resources Guide to Social Media in the Workplace: A Canadian Perspective, HR Guide Series,Thomson Reuters, 2018
She has frequently been retained by Thomson Reuters to provide training on these and other issues such as non-competition provisions and the new technologies and ownership over intellectual property created by employees ( In Fall 2018, with Eloise Gratton: "Privacy and Cybersecurity: Are your collaborator placing the Organization at Risk?) .
She has recently acted as a speaker and moderator for the American Bar Association convention on the issues of the use of Private Investigators in the Workplace (Workers Compensation Convention, Nashville, March 2018 and Labour and Employment Convention, Nashville, November 2018).
She recognizes new potential client needs rapidly (eg: social media policies), and adapts her practice accordingly. She has shown over the years she can adjust to new market conditions and adopt new technologies to support business development initiatives for the Group.
She is one of the pioneers on the analysis of the use of data analytics software in the HR processes in organizations and the potential boundaries set to it by human rights and privacy legislation. She contributes to FacteurH, a multidisciplinary HR monthly blog with readers spread out in 6 countries. She has published over two dozen articles thus far, including an annual review of the legal trends to watch in Labour and employment.
She played an instrumental role in pioneering the use of Alternate Fees Arrangements in BLG's Montreal office, adding to her quality of client service.
As a natural born leader, Katherine presents extensive involvement in the community. She is active in the legal community: Chair-Elect, American Bar Association, Workers Compensation Committee (2017-present), will be Chair in 2019. She is past Chair of the Executive Committee, Quebec Division, CBA, Labour Section (formerly Vice-Chair and Secretary).
She sat on boards within the arts, social and business communities: Danse Carpe Diem, École de Cirque de Verdun, the Foundation of the Young Chamber of Commerce of Montreal, and Suicide Action Montreal (1996-2015) as crisis help line volunteer and trainer, Secretary of the Board, and HR advisory Board Member.
Involved six years with the Montreal Young Chamber of Commerce, starting as a volunteer and culminating as Vice-President, Legal Affairs and VP of the Board.
Katherine is a passionate, dedicated and valued leader at the Firm, and a member of BLG's Recruitment and Professional Development Committee.
She has mentored over 15 lawyers and students, helping them achieve their full potential and acting as a strong role model. She recognizes the value in developing up-and-coming talent within the Firm, as a contribution to future success.
She actively contributed to the development of a parental leave transition plan currently in use across all BLG offices. She was the first lawyer of our Montreal office to be nominated to partnership while on maternity leave, sending a strong message that BLG is ready to invest in mothers in the workplace.
Katherine has also organized networking events in the office, encouraging young women lawyers to develop their network, and build relationships with female partners.
In 2014, when BLG welcomed 14 lateral hires to its Labour and Employment Group, Katherine was instrumental in assisting in the transition of their clients' needs relating to workers' compensation and health and safety.
Katherine is known for her strong ability to foster long-lasting client relationships. Her ability to make concepts accessible to neophytes and her capacity to simplify the associated decision-making process, as well as her genuine care for clients have cultivated deep-rooted trust rapports. Case in point: a client of the firm even embroidered her own plant uniform, since they felt that she was a part of their team.
Education
Québec, 2003. B.C.L., LL. B. (Civil Law and Common Law) (Honours), McGill University, 2001
Lawyer Rankings
Canada > Labour and employment
(Next Generation Partners)
Borden Ladner Gervais LLP's formidable national practice leans on sizeable platforms throughout the country, with particularly dominant teams in Toronto and Montreal. The group routinely advises on labour relations, human rights, occupational health and safety, and privacy-related matters, with strengths in both non-contentious and litigious issues. In Montreal, Robert Bonhomme is highly sought after for labour relations and Danny Kaufer enjoys a prominent reputation for his bargaining and arbitration expertise. Matthew Certosimo in Toronto is an experienced litigator, who represents employers and employees in complex contentious cases. Other key contacts in Montreal include national department head André Royer and occupational health and safety specialist Katherine Poirier.
Lawyer Rankings
Top Tier Firm Rankings
Firm Rankings