Ms Kathy Patrick > Gibbs & Bruns LLP > Houston, United States > Lawyer Profile
Gibbs & Bruns LLP
Offices
Gibbs & Bruns LLP
1100 LOUISIANA
SUITE 5300
HOUSTON, TEXAS 77002
United States
Ms Kathy Patrick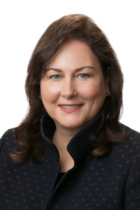 Position
Partner, Gibbs & Bruns LLP.
Career
Kathy Patrick is a partner at Gibbs & Bruns LLP, a premier litigation boutique based in Houston. In her thirty-four years of trial practice, Kathy's cases have run the gamut of high profile, high dollar, and high risk cases. She has represented clients pursuing recoveries for securities frauds in Brazil, Thailand, and Indonesia, the private prison industry, the waste disposal industry, and in mortgage-backed securities. She has also pursued commercial cases for clients seeking to enforce leveraged buyout agreements, construction contracts, and corporate indemnities. On the defense side, she successfully defended a client accused of a market allocation conspiracy in the North Sea, defended the outside directors of Enron and Westar in regulatory investigations and securities litigation, and is leading the defense of a large energy company in environmental and energy litigation. Kathy's representative clients include: Occidental Petroleum Corporation, ExxonMobil, PIMCO, BlackRock, Trust Company of the West, Invesco, Western Asset Management, the former outside directors of Enron Corporation and the State of Arizona.
In the wake of the financial crisis, Kathy led a team that pursued recoveries for a group of fourteen large institutional investors who purchased securitized mortgages that contained fraudulent or ineligible loans. Over a period of five years, Kathy and her team recovered more than $20 billion in cash and additional billions of dollars in mortgage servicing reforms from major financial institutions including Bank of America, JPMorgan, Citigroup, Residential Capital, and Lehman Brothers. Forbes magazine profiled Kathy's RMBS efforts and called her "the woman Wall Street fears most" and the Wall Street Journal called her "the secret weapon for big bond investors seeking to recover billions of dollars on faulty mortgage-backed securities."
Kathy's national recognition includes being named one of the "20 Most Influential Women in Securities Law" by Law 360, 2016; a "Premier Woman in Law" by the Association of Women Attorneys, 2015; and a "Top Ten Change Agent" in the "US Innovative Lawyers" feature by the Financial Times, 2012. She was named in "The Best of the Best USA" as one of the "Top 30 Litigators" in the U.S. by Euromoney Legal Media Group, 2015. She was named "Overall Outstanding Practitioner" and "Best in Litigation" by Euromoney Women in Business Law Awards, 2012-2013. She was named "Overall Female Litigator of the Year" and "Texas Litigator of the Year" by Benchmark Litigation, 2012. Texas Lawyer featured Kathy in "Winning Women," 2011, and "Extraordinary Women in Texas Law," the inaugural issue, 2008.
Education
Harvard University, J.D., 1985 Legal Methods Instructor University of Texas at El Paso, B.A., with highest honors, 1982
Lawyer Rankings
United States > Dispute resolution > Securities litigation - plaintiff
Within: Leading lawyers
-
Within: Hall of Fame
-
Gibbs & Bruns LLP in Houston has a national reputation for its work in cases arising from the financial, energy and technology sectors. Standout securities litigator Kathy Patrick and experienced trial lawyer Robin Gibbs lead the practice, which built its reputation with large settlements in RMBS-related cases arising from the financial crisis. Up-and-coming partner David Sheeren, who helped orchestrate the largest private legal settlement in Wall Street's history – an $8.5bn RMBS settlement with Bank of America – is highly recommended for securities and structured finance disputes. In early 2018, Patrick and Sheeren oversaw the finalisation of a $2.38bn settlement for institutional investors with the plan administrator for Lehman Brothers Holdings Inc and the other debtors in the Lehman bankruptcy proceeding. The pair, along with managing partner Scott Humphries, also secured a $4.5bn settlement with JP Morgan in 2016, for which the first payments were made last year.
United States > Industry focus > Energy litigation: oil and gas
Both household names and small- to medium-sized entities in the oil and gas industry feature in Gibbs & Bruns LLP's impressive client base; the Houston-based trial boutique has an extensive track record in litigating bet-the-company matters and engaging in complex commercial litigation. Highlights include head of team Robin Gibbs and Mark Giugliano representing Enterprise Products in a lawsuit against Amec Foster Wheeler which started in 2016; the client asserts numerous claims including breach of contract, breach of warranty, fraudulent inducement and cost overruns worth over $850m; recent work on the matter includes extensive document discovery and filing merits depositions. In defense work, Barrett Reasoner acted for BHP Billiton in a dispute brought by a non-operator alleging unauthorized drilling and workover operations and anti-competitive gathering rates, seeking over $15m in damages; a favorable settlement was reached between the parties. Occidental Petroleum, Sanchez Oil & Gas, Pioneer Natural Resources and Kinder Morgan are some other noteworthy clients of the firm. Head of team Kathy Patrick, Ayesha Najam and Brian Ross are also recommended. Colin Pogge, David Sheeren and Brice Wilkinson were all made up to partner in October 2018; Jennifer Horan Greer and Jeffrey Kubin retired in March 2018.
United States > Dispute resolution > Leading trial lawyers
Within: Hall of Fame
-
Within: Leading trial lawyers
-
Kathy Patrick – Gibbs & Bruns LLP Kathy Patrick has considerable experience across a broad range of high-profile and complex matters involving general commercial and securities litigation. Highlights have included representing Lehman Brothers in bankruptcy proceedings which ended in a favorable settlement plan. Patrick, in fact, has particular expertise in acting for financial institutions, others of which have included Bank of America and Citigroup.
United States > Dispute resolution > General commercial disputes
A 'go-to firm for high-stakes litigation', Gibbs & Bruns LLP celebrated its 35th anniversary in 2018; it was founded in Texas, where it maintains a thriving litigation practice, though it handles disputes across the country. In an illustration of both the firm's trial prowess and energy-sector expertise, Kathy Patrick and Ayesha Najam represented Occidental Petroleum as plaintiff in pipeline litigation against NuStar Logistics, which went to a five-week bench trial. Other leading practitioners include founding partner Robin Gibbs, Barrett Reasoner and managing partner Scott Humphries, and Ross MacDonald is a rising star at the associate level. Named attorneys are based in Houston.