Guido Settepassi > Eversheds Sutherland Associazione Professionale > Milan, Italy > Lawyer Profile
Eversheds Sutherland Associazione Professionale
Offices

Eversheds Sutherland Associazione Professionale
VIA PRIVATA MARIA TERESA, 4
20123 MILAN
Italy
Guido Settepassi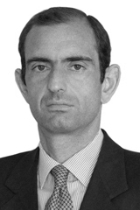 Work Department
Guido è un esperto avvocato penalista e guida la practice penale societario e compliance. Ha maturato una significativa esperienza in materia penalistica tanto in ambito giudiziale che stragiudiziale, assistendo società multinazionali presenti stabilmente sul territorio italiano. La sua attività si concentra sui reati societari, finanziari, fiscali, bancari, riciclaggio, tutela penalistica della proprietà intellettuale, IT, manipolazione del mercato ed insider trading, ambientale, colpa professionale, infortuni sul lavoro, reati contro la PA, responsabilità degli amministratori e dei sindaci. Con riferimento al decreto legislativo n. 231/2001, concernente la responsabilità amministrativa delle persone giuridiche, Guido ha una significativa esperienza sia nel campo della difesa processuale delle società sia nell'assistenza dei clienti nella redazione dei modelli organizzativi e di protocolli e procedure preventivi dei reati presupposto della responsabilità amministrativa degli enti. Ha altresì maturato un'approfondita expertise in qualità di membro o Presidente di ODV ex dlgs n. 231/2001 in società multinazionali di ambito industriale e bancario.
Scrive correntemente articoli in materie penalistiche e di 231 su un quotidiano finanziario, interviene su siti specializzati e come relatore a convegni e corsi di formazione. E' membro dell'Associazione Membri degli Organismi di Vigilanza ex 231.
Guido is a fully qualified criminal lawyer and leads the firm's compliance and regulatory practice. He has gained valuable experience with the management of criminal and regulatory issues - substantial as well as procedural, both in litigation and extrajudicial matters - of multinational companies having a permanent presence in Italy. His practice focuses on corporate and tax crimes, financial and bank crimes, money laundering, intellectual property crimes, IT crimes, market manipulation and insider trading, environmental crimes, professional negligence and industrial accidents as well as directors' and officers' liability. As regards Italian decree n. 231/2001 concerning the criminal liabilities of companies, Guido has significant expertise in the field of defence as well as in that of consulting corporate clients for the drafting of compliance programmes, including anti-corruption, anti-money laundering, anti-fraud and health and safety. He has specific expertise as member of ODV (Surveillance bodies pursuant to Decree n. 231/2001) of multinational companies and banks.
Guido has written and is currently writing articles on criminal and Decree n.231/2001 topics for a daily financial newspaper.
He is a regular speaker at seminars and trainings and is also a member of AODV 231, Association of ODV members pursuant to Decree n. 231/2001.


Position
Of Counsel
Languages
English, French
Top Tier Firm Rankings
Firm Rankings