Alexis Martinez > Squire Patton Boggs > London, England > Lawyer Profile
Squire Patton Boggs
Offices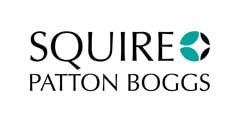 Squire Patton Boggs
Premier Place2 & A Half
Devonshire Square
EC2M 4UJ
England
Alexis Martinez

Work Department
International Dispute Resolution
Position
Partner
Lawyer Rankings
Squire Patton Boggs has considerably bolstered its practice in the last five years. Among its key recent hires are former ICC Deputy Secretary General José Ricardo Feris, who joined in 2017, followed by Sabrina Aïnouz and Jérôme Lehucher, who both joined from DWF (France) AARPI in September 2020, and finally John Adam, who arrived from Latham & Watkins  in April 2021. The four now join forces with Paris practice head Carole Sportes and Antoine Adeline  as well as with Stephan Adell  (Paris/Dubai), Rostislav Pekař (Prague/Paris) and Alexis Martinez  (Paris/London). Building on the firm's global reputation and in line with the firm's growth in a number of other jurisdictions, the Paris team has wasted no time attracting high-profile mandates. The team is heavily involved in Africa, the Middle-East, Asia and Eastern Asia, Latin America and Europe, using its wide geographical presence to its clients' advantage. The practice excels at handling energy price disputes and investment arbitration, often representing states. It is also very solid in construction arbitration, especially in Middle-Eastern countries, and notably handles strategic matters in Libya. The firm's extensive caseload, which comprises several billion-dollar disputes, also includes large telecoms and media matters.
Squire Patton Boggs' 'exceptional' London practice stands out for its representation of buyers in natural gas and LNG price review disputes. The commercial arbitration team is also notably growing its shipping and commodities practice. London and Cleveland-based George von Mehren is IDR global co-chair; Peter Crossley is London IDR leader; Max Rockall is an energy disputes expert; and Alexis Martinez is an international arbitration specialist. In late 2021, Africa disputes partner Timi Balogun was recruited from Curtis, Mallet-Prevost, Colt & Mosle LLP.
Squire Patton Boggs Paris a considérablement renforcé ses effectifs au cours de ces cinq dernières années. Parmi les principales arrivées notables figurent : l'ancien secrétaire général adjoint de la CCI José Ricardo Feris en 2017, suivi de  Sabrina Aïnouz et Jérôme Lehucher (tous deux ex  DWF (France) AARPI ) en septembre 2020, et enfin de John Adam, who arrived from Latham & Watkins  en avril 2021. Ils rejoignent une équipe existante, emmenée par la responsable de la pratique Carole Sportes , Antoine Adeline as well as with Stephan Adell (Paris/Dubai), Rostislav Pekař (Prague/Paris) et Alexis Martinez (Paris/Londres). Capitalisant sur la réputation mondiale du cabinet et la croissance simultanée des bureaux étrangers, l'équipe parisienne a su s'attirer de nombreux mandats de haut niveau en un temps record. La pratique traite de nombreuses affaires en lien avec l'Afrique, le Moyen-Orient, l'Asie, l'Amérique latine et l'Europe. L'équipe est particulièrement recommandée pour sa forte expertise dans le traitement des différends portant sur les prix de l'énergie et les arbitrages d'investissement, représentant régulièrement des états. Elle est également très solide dans le domaine de l'arbitrage construction, notamment dans les pays du Moyen-Orient, et traite des dossiers stratégiques touchant la Libye. Le volant d'affaires du cabinet comprend plusieurs arbitrages dont les montants en jeu se chiffrent en milliards de dollars, ainsi que plusieurs dossiers stratégiques relevant du secteur des télécoms et des médias.