Shearman & Sterling LLP > Singapore, Singapore > Firm Profile
Shearman & Sterling LLP
Offices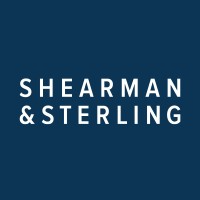 Shearman & Sterling LLP
6 BATTERY ROAD #25-03
SINGAPORE 049909
Singapore
Shearman & Sterling LLP > The Legal 500
Rankings
Shearman & Sterling LLP
has a full-service offering which covers the entire energy value chain from upstream, midstream and downstream oil and gas transactions. The team is also involved in energy transition work from renewables and hydrogen to carbon capture and battery storage; recent highlights include leading on the development of the Cirata floating PV project in Indonesia. Joint heads
Bill McCormack

and
David Clinch
handle the development and financing of energy projects as well as disposals in the oil and gas sectors.
Andrew Schleider
represents underwriters and issuers in corporate finance transactions while
Jean-Louis Neves Mandelli
works with energy companies, funds and their financiers.
Shearman & Sterling LLP
has lawyers who are skilled in the energy and infrastructure sectors including oil and gas, mining and metals, transportation, nuclear energy and renewables. The team regularly advises active sponsors and financial institutions in the market such as Masdar, The Dow Chemical Company, China Telecom Corporation and China Development Bank.
Bill McCormack

has particular expertise in hydro, wind and solar projects and co-heads the practice with
Ben Shorten
.
David Clinch
covers project development and project finance, while
Jean-Louis Neves Mandelli
has experience in supporting sponsors and lenders on development and financing.
Led by
Andrew Schleider
,
Shearman & Sterling LLP
's Singapore practice is engaged in sophisticated capital markets transactions throughout the APAC region, with a special emphasis on India, Indonesia and Thailand. The firm, whose experience in high-yield debt offerings exceeds three decades, handles a balanced workload which features investment grade debt deals, IPOs, follow-on equity offerings, convertible and other equity-linked products, and private placements.
Under the guidance of
Bill McCormack

,
Shearman & Sterling LLP
's finance practice in Singapore continues to handle an array of financing structures for a mix of commercial and investment banks, alternative credit provides, corporate borrowers and private equity sponsors. Although much of this work relates to project finance transactions, the firm's ability to advise on leveraged and structured financings, ESG-linked loans and refinancings in emerging markets is also noteworthy. McCormack, who has more than two decades' experience in Asia, has strong relationships with both borrowers and lenders in the region.
Jean-Louis Neves Mandelli
is also part of the core team, advising on a variety of multi-jurisdictional financing deals.
The
Shearman & Sterling LLP
 practice is '
very experienced and client-oriented
' and is complimented for being '
at the top of its game, in a very competitive international commercial arbitration landscape
'. The firm represents clients in commercial and investment treaty disputes under leading arbitration rules and a range of national laws. Sector expertise includes energy, construction, mining, telecoms and technology.
Emmanuel Jacomy
is qualified in France, England and Wales, and Phnom Penh, and provides substantial expertise in international arbitration and litigation. He leads the team that was boosted by the 2022 arrival from
Jones Day
of
Matthew Skinner
, who is recommended as '
very astute culturally and easy to work with
'.
Shearman & Sterling LLP
stands out for its expertise in high-profile energy and infrastructure projects in Indonesia, as demonstrated by its advice to Masdar and PT PJB Investasi on the development and financing of a 145MW floating solar PV project over the Cirata reservoir. With experience across the energy, mining and metals, infrastructure and TMT sectors, the practice is also noted for its capability in M&As and capital markets transactions.
Bill McCormack

, who advises on the development and financing of energy and infrastructure projects, jointly leads the project development and finance practice alongside 
David Clinch
, who focuses on projects and transactional work.
Phil Cheveley
spearheads the M&A team and head of Singapore's capital markets group
Andrew Schleider
has considerable experience in offerings of high yield and investment grade debt securities, convertible bonds and equity.
Kyungwon (Won) Lee
, who leads the firm's Asia capital markets team, is another key contact.
Shearman & Sterling LLP
 fields a '
very organised team'
that '
keeps a very good track of what is happening on the projects that it works on'
. It has considerable cross-border capabilities and regularly works with major conglomerates in the Philippines on key infrastructure projects and continues to be active advising Philippine clients on outbound investments.
Bill McCormack

has a broad range of experience in advising lenders, sponsors and other project participants and has particular strength in renewable projects, while
David Clinch
is a highly regarded name for energy, natural resources and infrastructure projects and deals.
Philip Cheveley
also plays a pivotal role in the department and
Li Chen
is a key name to note in the firm's M&A practice who oversees a varied caseload of M&A, corporate and private equity matters.
Shearman & Sterling
handles a range of high-profile and high-value India-focused transactions, acting for domestic and international clients in inbound and outbound investments. Key areas of focus for the practice include capital markets, M&A, private equity, project finance, international arbitration and fund formation, and it services clients from various offices across its large international network. Hong Kong-based partner
Kyungwon (Won) Lee
is a key contact for capital markets work, including corporate finance and securities transactions; Singapore's
Andrew Schleider
is another name to note for capital markets, drawing on over 20 years of experience advising underwriters and issuers on a range of corporate finance transactions; and
Etienne Gelencsér
in Tokyo is recommended for projects and energy-related transactions.
Sanjeev Dhuna
joined from
Allen & Overy LLP
in July 2021 in London, while
Sidharth Bhasin
and
James Clayton-Payne
left the firm in August of the same year.
Spread across the firm's Singapore, Seoul and Tokyo offices,
Shearman & Sterling LLP
's practice has demonstrable experience advising international clients on energy mandates and project developments in Myanmar. In Singapore,
Bill McCormack

, who focuses on renewable energy projects, jointly leads the team alongside
David Clinch
, who advises on transactions and projects across the energy, natural resources and infrastructure sectors. 
Anna Chung
, who operates from the Seoul office, and Tokyo-based
Etienne Gelencsér
, act for lenders and sponsors on projects across the Asia Pacific region, including Myanmar, while Singapore-based
Jean-Louis Neves Mandelli
focuses on power projects.
Shearman & Sterling LLP
has a strong Asian offering, with core offices based in Singapore and Seoul. The practice advises on project developments and finance matters, capital markets, as well as M&A and private equity transactions, and counts financial institutions, foreign and Vietnamese corporations, government and state-owned enterprises among its key roster of clients.
Anna Chung
is head of the office in Seoul and has expertise in project finance and development, as does
Bill McCormack

 in Singapore.
Kyungwon (Won) Lee
leads the firm's Asia capital markets team from the firm's office in Hong Kong, and Singapore-based
David Clinch
has demonstrable capability advising on energy, natural resources and infrastructure projects and transactions.
Seoul-based
Anna Chung
and counsel
Scott Baggett
work alongside Singapore's
Bill McCormack

(who also heads the project finance department), to lead and coordinate the South Korean coverage at
Shearman & Sterling LLP
. Chung has deep expertise in financing and refinancing international power, petrochemical and infrastructure projects across Asia and the Middle East.
Shearman & Sterling LLP >
Firm Profile
Shearman & Sterling has a long and distinguished history of supporting its clients wherever they do business, from major financial centers to emerging and growth markets, for 150 years. The firm's global presence and deep understanding of its clients' businesses and the industries they operate in, drives the firm's work to provide outstanding legal service and commercial advice.
As a global, elite law firm, Shearman & Sterling represents many of the world's leading corporations and major financial institutions, as well as emerging growth companies, governments and state-owned enterprises, on ground-breaking, precedent-setting matters.
The firm leverages the use of smart technology in all of its client work through its innovative data management system, Shearman Analytics, which provides a leading edge in staffing matters leanly and effectively. In addition to driving value for clients, the data system also provides powerful predictive insights to help clients achieve their business goals.
In all matters, Shearman & Sterling is dedicated to serving clients at the highest level. The firm's lawyers are true business partners to their clients and pride themselves on forming long-standing working relationships, while navigating shifting regulations and market developments, to help clients succeed.
Main Areas of Practice:
Antitrust:
Shearman & Sterling's lawyers have market-leading experience dealing with all aspects of U.S. and EU antitrust law and represent clients on some of the world's most challenging, multi-jurisdictional antitrust cases. These include complex mergers and acquisitions in the United States, Europe and other jurisdictions; unilateral conduct; antitrust/IP interface; cartel investigations; antitrust compliance and counseling; State aid and privatizations; market investigations; and litigation, including in antitrust class action lawsuits and jury trials.
Capital Markets:
As capital markets have developed and diversified, the firm has helped its clients navigate these important changes and take advantage of opportunities. Over the years, Shearman & Sterling lawyers have had a prominent role in many of the developments that have transformed the capital markets, most notably the growth of the high yield market, the globalization of capital markets and the increase in worldwide privatizations.
Compensation, Governance & ERISA:
As regulatory and shareholder scrutiny intensifies, public and private companies, corporate boards and committees regularly turn to Shearman & Sterling's Compensation, Governance & ERISA lawyers to help them successfully manage market demands and carefully navigate complex and sometimes conflicting regulations and stakeholder interests. Clients depend on the firm for practical, insightful and strategic guidance to help them stay ahead of the curve across all industry segments.
Derivatives & Structured Products:
The firm's practice is widely recognized for representing the full spectrum of market participants across the complete range of derivatives products and asset classes. It is the breadth of their client base, the depth of their product experience and their true cross‐border capabilities that distinguish their practice from others in the market. With significant high-end capabilities in both the United States and the United Kingdom, they advise clients on the full range of structural, legal and documentation considerations that arise in derivatives and structured product transactions across all major asset classes, including credit, equity, fixed-income, currency and commodity-linked instruments.
Emerging Growth:
From the back-of-the-envelope to the opening bell, Shearman & Sterling provides strategic advice for each stage of growth. For a promising idea to grow into a successful company, entrepreneurs need insightful, business-minded counsel that can keep up with the pace of innovation. Collaborating side-by-side, they know their clients' businesses. The firm's lawyers provide tailored, cutting-edge solutions to emerging growth challenges, working with their clients as their needs change over time across Capital Markets, Mergers & Acquisitions, Intellectual Property, Litigation, Compensation, Governance & ERISA and other complex areas.
Finance:
The firm's finance practice helps companies and lenders successfully navigate all aspects of the bank financing process and obtain the best possible outcomes. The firm routinely handle cross-border financings and provide comprehensive advice to clients who need both bank and bond financings by creating tailored solutions to address particular financing needs, whether asset-based, leveraged or investment-grade. The firm work closely with their capital markets lawyers, particularly those focused on the high yield market, and have a long tradition of using a variety of securitization structures.
Financial Institutions Advisory & Financial Regulatory:
Shearman & Sterling's market-leading financial regulatory practice serves their clients' businesses around the world. This focus on regulatory activity across geographies and the excellence of their U.S., U.K. and European practices in particular, make them the international counsel of choice for clients with difficult regulatory challenges in their home jurisdictions that are also seeking to meet global best practices. Backed by clear technical advice and strong relationships with regulators, the firm advise clients on the laws and regulations of the world's key financial and commercial centers.
Financial Restructuring & Insolvency:
Shearman & Sterling's Financial Restructuring & Insolvency practice represents stakeholders across the full spectrum of restructuring matters. The firm's global team has a wealth of experience advising on complex domestic and cross-border restructurings, including some of the most high-profile transactions of recent years. The firm combine a commercial approach with technical expertise and work in partnership with their clients to navigate the legal, political and business landscapes in which they operate. The work closely with other practice groups, leveraging expertise across products, sectors and industries to provide innovative and effective advice.
Intellectual Property Transactions:
As the most valuable corporate assets become increasingly intangible, it is essential to identify and solve intellectual property-related issues arising in complex corporate transactions. Clients look to their Intellectual Property Transactions practice for guidance on intellectual property issues arising in all types of corporate and financial transactions.
International Arbitration:
Shearman & Sterling's international arbitration team provides advice and advocacy to companies, States and State entities in investment treaty and commercial arbitrations conducted in accordance with all major international arbitration rules. The multilingual, multicultural team is widely regarded as one of the very best on the market. Because of the firm's strategic view and thorough knowledge of arbitration processes and comparative law, clients turn to the firm for their most critical matters. They work together with their clients, ahead of and throughout the dispute, to devise and implement a strategy that meets their objectives and leads to the optimal resolution of their thorniest legal problems.
Investment Funds:
The firm's full-service investment funds team is led by lawyers based in New York, London, Hong Kong, Beijing and Tokyo, with support from a global network of offices. By combining their multidisciplinary knowledge with a globally integrated approach, the firm provide a comprehensive range of investment funds services to clients on a worldwide basis. The firm have extensive experience assisting fund sponsors and investors across the Americas, Asia, Europe and Africa in finding innovative solutions to the challenges they face. The firm are skilled at reconciling complex regulatory and tax regimes with the competing requirements of fund sponsors, their investment strategies and their target investors.
Litigation:
Shearman & Sterling's Litigation Group is strongly positioned to counsel and protect clients in today's challenging environment. With more than 130 attorneys in the United States, Europe and Asia, their litigation team is ready to assist in any crisis, whether the adversary is a government regulator, a competitor, or a well-funded class action attorney. The firm's lawyers have experience in a wide range of substantive areas including securities, criminal law enforcement, antitrust, commercial disputes, intellectual property and arbitration. The firm are trial-ready and trial-tested. The firm's litigation partners include several former prosecutors who have tried dozens of jury trials in United States courts. Their team regularly represents parties in major trials in state and federal courts, and they are equally strong in the arbitration area, handling numerous contested proceedings every year.
Mergers & Acquisitions:
With M&A lawyers on the ground across the Americas, Europe, Asia and the Middle East, their team advises both principals and their financial advisors on the full spectrum of domestic and cross-border public and private mergers and acquisitions deals, whether negotiated or unsolicited. Clients rely on their team to guide them through transactions that will ultimately transform their organizations. Corporations and financial sponsors trust that the firm understand their business needs and will offer pragmatic and solutions-oriented advice, negotiate aggressively on their behalf and provide focused execution throughout each deal.
Privacy & Data Protection:
Shearman & Sterling's privacy and data protection practice is a destination for clients – from startups to multinational corporations alike – seeking advice on every aspect of privacy laws and regulations, as well as incident prevention and response. The firm's global privacy & data protection team is well-known for its actionable intelligence and data-driven solutions. The firm's cross-disciplinary and responsive team takes a practical approach and provides global compliance strategies and solutions for international data transfers, product counseling for new and enhanced product launches, and assistance with data security breaches.
Private Client:
Individuals, family offices, privately owned companies and charitable organizations, both in the United States and across the globe, turn to Shearman & Sterling for their extensive experience in issues affecting private clients. Drawing on a multidisciplinary team of lawyers dedicated to serving the unique needs of family offices and family businesses, they also represent clients in corporate, regulatory, real estate, tax and litigation matters.
Project Development & Finance:
Shearman & Sterling has a market-leading project development and finance practice. The team has played a leading role at every stage in the procurement, structuring, development, financing, operations purchase and sale of major infrastructure projects globally, including oil and gas (upstream, pipelines, LNG, refineries and petrochemicals), mining and metals, transportation (rail, roads, airports and bridges), thermal, nuclear and renewable (including wind, solar, geothermal and hydro) power, and power infrastructure (including transmission). Clients rely on th firm to help them achieve their most ambitious goals. Many of these projects are unique, innovative or first-of-their-kind.
Public International Law:
Public international law is increasingly becoming a significant feature in international commerce. Issues that traditionally arose in the context of State-to-State relations, are now raised in the context of international commercial and investment disputes. They may concern, for example, natural resource development, infrastructure programs or project financing. Their practice includes both advisory and advocacy work on all aspects of public international law.
Real Estate:
The firm's real estate practice assists clients in achieving their strategic goals around the world, partnering with private and institutional investors, developers, owners, lenders and underwriters in real estate joint ventures, financings, development projects, leasing, and acquisitions and dispositions. The firm's clients value their breadth and depth of experience in regional, national and international markets and through decades of market cycles. Regardless of where their clients are located across the globe, they find innovative ways for them to achieve their objectives.
Special Situations & Capital Solutions:
Shearman & Sterling's special situations and capital solutions team of partners works across practice groups to develop innovative solutions to capital structure and other complex problems. Each member of their interdisciplinary team—including Capital Markets, Leveraged Finance and Direct Lending, Restructuring, Litigation, Mergers & Acquisitions and Tax—has the experience to address the issues that arise in this unique context and spends a substantial amount of their time working with many of the world's leading hedge funds, private equity funds, direct lenders, CLOs and other institutional investors.
Tax:
Ranking among the leading advisors in domestic and international tax, Shearman & Sterling's tax practice plays an integral role in the firm's corporate and cross-border practice and provides tax capability in France, Germany, the United Kingdom and the United States. Clients regularly entrust the firm with their most complex and strategic tax matters, resulting in their involvement in groundbreaking transactions throughout the world. The firm also advise clients with respect to a full range of tax controversies and disputes.
Legal Briefings
The UK financial restructuring market

The last two years have seen significant developments and unexpected turns in the financial restructuring market. The impact of the Covid pandemic precipitated an immediate and significant uptick in the level of corporates facing underperformance and distress, only to be followed in 2021 by an incredibly 'hot' financing market and significant drop-off in corporate default …