Mr Brad S. Karp > Paul, Weiss, Rifkind, Wharton & Garrison LLP > New York, United States > Lawyer Profile
Paul, Weiss, Rifkind, Wharton & Garrison LLP
Offices

Paul, Weiss, Rifkind, Wharton & Garrison LLP
1285 AVENUE OF THE AMERICAS
NEW YORK, NY 10019-6064
United States
Mr Brad S. Karp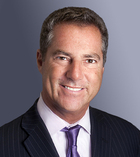 Work Department
Litigation, Cybersecurity & Data Protection, Financial Institutions, Insurance, International Arbitration, Securities Litigation, White Collar & Regulatory Defense
Position
Education
J.D., Harvard Law School, 1984 cum laude; B.A., Union College, 1981 summa cum laude, Phi Beta Kappa
Lawyer Rankings
United States > Dispute resolution > Securities litigation - defense
Within: Leading lawyers
-
Within: Hall of Fame
-
Paul, Weiss, Rifkind, Wharton & Garrison LLP is regarded by one client as 'nonpareil – without peer on all criteria'. The firm has an outstanding track record of results for leading financial institutions, corporations and their directors and officers. Last year, it continued to handle the run-off of financial crisis-related cases, which included securing the dismissal of RMBS matters for Citigroup, as well as high-profile cases in key industries such as life sciences, in which it secured the dismissal of four opt-out securities actions brought by institutional investors against global pharmaceutical giant Merck. Daniel Kramer led the Merck cases and clients 'trust his judgment implicitly – he has great, practical business sense complementing unparalleled legal expertise'. Firm chair Brad Karp is 'one of the hardest-working lawyers in the market' and was part of a team that helped Blackstone Alternative Asset Management with a $50bn derivative claim brought against various asset managers by Kentucky's state employee pension system. Richard Rosen, Geoffrey Chepiga and Susanna Buergel and Andrew Ehrlich are just some of the other highly rated partners.
United States > Industry focus > Sport
Within: Leading lawyers
-
Within: Hall of Fame
-
The 'phenomenal law firm' Paul, Weiss, Rifkind, Wharton & Garrison LLP, which 'has been on the cutting edge of legal issues impacting the sports industry', is highlighted in particular 'for its excellence in the investigations and litigation areas'. Clients recall being 'impressed by the caliber of the lawyers, work product, and client service'. The group attracts praise for its 'vast experience in handling concussion matters'; it represented Arizona Cardinals Football Club in a case brought by former players alleging the concealment of the harmful effects of concussions and is advising the NFL on the implementation of the 65-year settlement for concussion litigation. It is also currently defending the league in opt-out litigation brought by approximately 75 former players. Key names to note include Brad Karp, who 'provides excellent perspective and ideas on strategic matters'; 'superb lawyer' Christopher H. Boehning, who has 'an impressive understanding of all of the legal issues as well as deep knowledge of the soccer world' and litigator Lynn B. Bayard. Transactional lawyer Justin Hamill joined Latham & Watkins LLP.
United States > Labor and employment > ERISA litigation
Paul, Weiss, Rifkind, Wharton & Garrison LLP's New York-based ERISA litigation practice is instructed by the firm's client base in high-stakes matters. The firm's litigation team successfully represented Exxon Mobil and its savings plan trustees in a putative ERISA class action claiming a breach of fiduciary prudence. In addition, the team acted for Citigroup in a multibillion-dollar stock drop class action, which was recently dismissed. Other notable names on the client roster include AIG, the Bank of New York Mellon, JPMorgan Chase and Prudential Insurance. Lewis R. Clayton and Brad Karp are the key figures in the practice group.
United States > Dispute resolution > General commercial disputes
Within: Hall of Fame
-
Market-leading firm Paul, Weiss, Rifkind, Wharton & Garrison LLP is regularly engaged by clients in high-stakes and sensitive litigation and investigations. Recently, this has included representing Exxon Mobil in a host of disputes, including defending the company in sprawling climate change-related investigations brought by state attorneys general and the SEC in various forums around the country. The firm's extensive experience in the financial services sector is also of note; in recent work for client Citigroup, Brad Karp and Susanna Buergel secured dismissals of False Claims Act litigation filed in Illinois, California and New Jersey. Other clients include Pfizer, Comcast and the NFL. Among the department's standout lawyers are highly regarded litigator Theodore Wells; Daniel Toal, who handles contract, environmental, antitrust and securities disputes; Jaren Janghorbani, who has handled multiple trials with stakes exceeding the $1bn mark; and Jay Cohen, whose clients include leading companies in the music and entertainment industry. Kannon Shanmugam joined the firm in 2019 from Williams & Connolly LLP.
United States > Dispute resolution > Securities litigation - plaintiff
Within: Hall of Fame
-
United States > Dispute resolution > Leading trial lawyers
Within: Hall of Fame
-
Within: Leading trial lawyers
-
Brad Karp – Paul, Weiss, Rifkind, Wharton & Garrison LLP Firm chairman Brad Karp's specialisms lie in major financial disputes and securities litigation, where he continues to act for Citigroup as lead counsel in all its high-value commercial disputes. Karp represented Blackstone Alternative Asset Management in a securities dispute in a Kentucky state court relating to Kentucky's state pension system. JPMorgan Chase is another key client.
United States > Dispute resolution > Financial services litigation
Within: Hall of Fame
-
Within: Leading lawyers
-
The 'impressive' team at Paul, Weiss, Rifkind, Wharton & Garrison LLP remains at the forefront of the financial services litigation Bar and continues to be 'very active' across the most significant private litigation and enforcement actions affecting many of the country's most prominent financial services entities. Brad Karp is the trusted adviser of many high-profile banks in their most sensitive disputes; he represents Citigroup in numerous matters, including its defense of a raft of RMBS-related lawsuits and its ongoing defense as a party to alleged collusion in the interest rate swaps market. Karp also achieved a notable victory for Citigroup when he secured the voluntary dismissal of a shareholder derivative lawsuit alleging that the bank's officers and directors breached their fiduciary duties of oversight by failing to increase compliance with AML statutes and other federal laws. Formerly deputy general counsel at Citigroup, Susanna Buergel has very close ties to the bank and has been a key adviser to it in many of its financial crisis-related litigation and regulatory enforcement actions. The team also continues to guide Deutsche Bank through numerous benchmark manipulation investigations and class actions, including recently negotiating resolutions in five major class actions relating to, inter alia, US dollar Libor-referencing over-the-counter (OTC) instruments and Eurodollar futures. Praised for his 'ethical and intellectual integrity and credibility before the regulators and opposing counsel', Daniel Kramer is 'very effective' on behalf of clients engaged in securities litigation and related financial services disputes/enforcement actions. Other recommended practitioners include Richard Rosen and Bruce Birenboim. All named attorneys are based in New York.
United States > Dispute resolution > Corporate investigations and white-collar criminal defense
Based in New York, the team at Paul, Weiss, Rifkind, Wharton & Garrison LLP handles investigations and corporate criminal matters for global financial institutions, corporations and their executives. In an example of the team's pedigree, Daniel Kramer and Gregory Laufer were called upon to represent the independent board members of Tesla in the SEC's investigation into Elon Musk's statements on Twitter regarding taking the company private in August 2018. In another highlight, Joe Bial, Roberto Finzi, Rick Rule and Theodore Wells defended Nippon Chemi-Con in connection with a DOJ indictment, following an investigation into alleged price fixing of metal capacitors – a matter in which the team discovered an ethical issue with the DOJ's conduct. Wells, alongside Richard Tarlowe, represented former US Attorney General, Loretta Lynch, in a DOJ review into the FBI and DOJ's handling of the investigation into Hillary Clinton's use of a private email server. Lorin Reisner, Jessica Carey and chair of the firm, Brad Karp, are also recommended. Kannon Shanmugam  became managing partner of the Washington DC office, after joining the firm from Williams & Connolly LLP in January 2019; he now chairs the Supreme Court and Appellate Practice group.