Ms Olivia Adendorff > KIRKLAND AND ELLIS INTERNATIONAL LLP > Dallas, United States > Lawyer Profile
KIRKLAND AND ELLIS INTERNATIONAL LLP
Offices

KIRKLAND AND ELLIS INTERNATIONAL LLP
901 MAIN STREET
DALLAS, TX 75202
United States
1 214 972 1770
1 214 972 1771
Ms Olivia Adendorff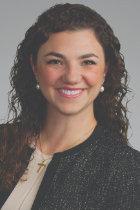 Position
Olivia Adendorff is a litigation partner in the Dallas office of Kirkland & Ellis LLP. She has broad experience in antitrust, consumer protection, and general litigation matters, with particular experience in FTC investigations, private antitrust litigation and class actions. She defends corporations in a wide variety of industries, including Fortune 500 pharmaceutical and technology companies.
Olivia has acted as trial and appellate counsel in both individual and class action suits involving claims in various practice areas, including antitrust, consumer protection statutes, state and federal False Claims Acts, and complex commercial disputes. In addition, Olivia also advises companies on consumer protection and antitrust compliance concerns.
Lawyer Rankings
Frequently involved in high-value, complex litigation with industry-wide repercussions, Kirkland & Ellis LLP distinguishes itself through its highly respected courtroom advocacy, and the breadth and depth of its practice. The team has particular strength in the pharmaceutical sector, alongside deep expertise in manufacturing and tech. Recently, James Hurst, Diana Watral and New York-based Patricia Carson won a unanimous defense verdict for Bristol-Myers Squibb in a 12-day trade secrets jury trial worth $600m over a cancer drug in Delaware state court. In another major highlight, Craig Primis and Erin Johnston from the DC office are representing Boeing in a trade secrets case claiming $100m in damages in the Northern District of Alabama. A key generalist lawyer working across industries is Andrew Kassof. The firm made a number of significant hires in 2019, among them former Attorney General of Illinois Lisa Madigan, and a team of three leading privacy lawyers from Gibson, Dunn & Crutcher LLP in the DC and Dallas offices: Olivia Adendorff, Richard Cunningham and Sean Royall. All lawyers are Chicago-based unless otherwise stated.
Kirkland & Ellis LLP takes on both US and foreign mergers clearances, hence filing numerous HSR notifications as well as handling second requests on a regular basis. 'Exceptionally knowledgeable and strategic' antitrust teams in Chicago, New York, Washington DC and Dallas work closely with the firm's M&A department to handle antitrust aspects of transactions. Practice strength is evenly balanced across locations: Washington DC fields Matthew Reilly, healthcare expert Marin Boney and Michael DeRita. Katherine Rocco, global transactional practice co-head Ian John and Peter McCormack are all located in New York. Chicago is James Mutchnik's playing field, which includes a white-collar crime defense practice in addition to antitrust merger advice. The Dallas office recently received a significant boost with the arrival of Sean Royall and Olivia Adendorff from Gibson, Dunn & Crutcher LLP in November 2019. Richard Cunningham relocated to Washington DC.
Kirkland & Ellis LLP defends clients against antitrust claims asserted by competitors, direct purchasers and consumer classes alike. The matter portfolio ranges from alleged cartel, monopolization, unfair competition and price discrimination violations to pricing disputes and issues related to intellectual property. In Chicago, James Mutchnik is often retained to defend alleged price-fixing and monopolization. Daniel Laytin works at the same office and adds Robinson-Patman Act challenges to the team's offering. Cementing the team's strength in Chicago, Barack Echols is particularly adept at handling price-discrimination suits, consumer fraud matters and contract disputes. Yet another Chicago-based partner, Christa Cottrell is also active in antitrust trials and litigation, for instance for healthcare clients. In November 2019, the firm was joined by a trio from Gibson, Dunn & Crutcher LLP: Richard Cunningham in Washington DC, Olivia Adendorff in Dallas, and Sean Royall who splits his time between both aforementioned locations to strengthen the team in Texas.
Kirkland & Ellis LLP covers the full spread of government antitrust investigation work, in particular for clients from manufacturing, healthcare, shipping and consumer goods sectors. The firm's most eminent antitrust practitioners James Mutchnik and Daniel Laytin are both stationed in Chicago and focus on litigation alongside their investigation work. With locations in Texas as well as on the East and West Coast, the department has recently expanded its presence in two offices: The firm's Dallas office was strengthened significantly by the arrival of Sean Royall and Olivia Adendorff, who joined from Gibson, Dunn & Crutcher LLP in November 2019 along with their Washington DC-based colleague Richard Cunningham.