Firm Profile > Jones Day > Sydney, Australia
Jones Day
Offices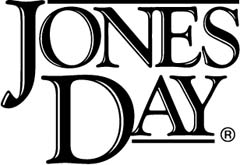 Jones Day
AURORA PLACE
LEVEL 41, 88 PHILLIP STREET
SYDNEY, NSW 2000
Australia
Jones Day > The Legal 500
Rankings
At Jones Day, class actions lawyer John Emmerig leads the national practice, which acts on a wide range of matters including bet-the-company litigation, construction litigation and arbitration, class action defence, corruption cases and investigations and test cases.  Tim L'Estrange in Melbourne specialises in commercial litigation. Also worthy of note is the firm's expansion in the Asia-Pacific region, which involves increased cross-border cooperation between the teams in Australia and Singapore, particularly in the arbitration arena. Working closely with Emmerig, associate Holly Sara is another name to note in the team in Sydney.
Testimonials
'The JD team is passionate and professional. I was impressed by their empathy and discipline.'
'A very experienced team that has a wide sphere of influence.'
Key clients
IBM
The Insurance Commission of Western Australia
Lendlease Corporation
Queensland Investment Corporation
Hancock Prospecting
Bank of Queensland
Bristol-Myers Squibb
Virgin Money
St Andrew's Insurance
Forming a fully integrated part of the firm's global IP group, Jones Day's practice in Australia is headed up by Lisa Taliadoros, who is based in the firm's Melbourne office and handles highly technical patent disputes for clients. Also adept at handling complex patent litigation working from Sydney, of counsel Anthony Muratore, 'certainly a superstar in the area of IP law', stands out for his decades-long experience and strong reputation. The group has a particular strength in the pharmaceutical and life sciences space, where the Sydney-based team has been bolstered through the addition of patent litigator Andrew J. Rankine, who joined from Ashurst in February 2019. In addition to pharmaceuticals, team members have sector-specific expertise in biotechnology, mining, building and construction. Associate Stephanie Wang is also a noted team member.
Testimonials
'The team is highly focused and with exceptional skills in pharmaceuticals and life sciences'
'Lisa Taliadoros and Tony Muratore are exceedingly experienced and highly skilled from a legal and scientific perspective. They are not afraid to challenge the known legal boundaries in the pursuit of their clients' best interests, and do so with great skill and dedication'
Key clients
Merck & Co.
ToolGen
Zoetis UK
Celgene Corporation
BioMarin Pharmaceutical
Jones Day's practice sits as part of the firm's global team, which ensures extensive experience in cross-border mandates (particularly involving the US) including international workout transactions and multi-jurisdictional reorganisations and bankruptcy proceedings, alongside substantial domestic expertise. The practice handles a variety of matters spanning refinancings, distressed and solvent corporate acquisitions, distressed investing, insolvency procedures, corporate governance work and contingency planning, as well as contentious insolvency matters. Roger Dobson heads the department, which includes Katie Higgins, who acts for financial institutions, corporates, funds and insolvency practitioners and litigator Tim L'Estrange.
Testimonials
'Roger Dobson is strong on insolvency law.'
'For major litigation, Tim L'Estrange is great and communicates with boards effectively and earns their trust. He has an engaging personality.'
Key clients
Lehman Brothers Holdings Inc.
McGrath Nicol
The Insurance Commission of Western Australia
Ferrier Hodgson
Macquarie Bank Ltd
Varde Partners
Lazard
Asia Research & Capital Management Limited
Korda Mentha
Oaktree Capital Management
The team at Jones Day benefits clients through its globally connected practice. The department focuses on handling merger clearances as well as cartel and anti-competitive conduct investigations and competition litigation, among other matters. With years of prior experience at the ACCC, Prudence Smith heads up the department.
Adam Salter is the partner name to note within Jones Day's employment practice. From the Perth office, he advises domestic and international employers on Australian labour and employment, work health and safety, employee benefits and personal data privacy and security issues. This is in addition to its experience advising major domestic and multinational corporations on all labour and employment aspects of merger and acquisition and outsourcing transactions.
Testimonials
'The Jones Day team has spent time getting to know our organisation so any advice is framed in a commercial, meaningful way for us. They find solutions to whatever unusual situations we come across and coordinate across their team globally to ensure we receive an aligned and considered response.'
'Both Elizabeth Cole and Adam Salter are exceptional and go out of their way to respond promptly and effectively to queries, no matter how big or small. This may be via a quick phone call or through more detailed advice.'
'The real value added at Jones Day is that they think not just of the question being asked but also highlight broader concerns which ultimately allows us to be one step ahead.'
'Adam Salter is very accessible, diligent, proactive and personable.'
Key clients
Apollo Motorhomes Limited
KPMG Australia
Coronado Global Resources Inc
MedHealth Pty Limited
Martin Brower Australia Pty Limited
Teleperformance Australia Pty Limited
Jones Day acts for a range of coal mining and mineral exploration companies, joint venture participants and investors. Andrew Smith in Brisbane has broad experience across resources and LNG projects and has of late acted for  Coronado Coal on a number of transactions. The 'brilliant' Tony Wassaf has decades of experience in both resources and energy transactions and Darren Murphy and Adam Conway also have extensive experience, especially on Asia-wide transactions and investments.
Testimonials
'Jones Day is unique in my experience in that engagement is direct with the always available partner (which eliminates what can be a feeling of over-servicing from other firms).'
'Tony Wassaf is my resources and commercial lawyer of choice.  He is brilliant, concise, responsive, quick, commercial, experienced and has a deep practical understanding of the mining industry and its regulatory context.'
Key clients
Coronado Coal
Alinta Energy
Orocobre Limited
The Energy & Minerals Group Fund
Centennial Coal Company
Hydro Tasmania
Slipstream Resources International Pty Ltd
DP World
Cement NSW Pty Limited
Bloomfield Collieries Pty Limited
Jones Day's fast growing teams in Sydney, Melbourne, Brisbane and Perth provide cross-border M&A and private equity capabilities. 'Consumate professional' Mark Crean who heads the group, has deep expertise across M&A, restructurings and private equity in numerous industry sectors, particularly financial services, media, telecommunications, and real estate. Other highly experience partners include Isaac West, Shannon Finch, Brett Heading, Matthew Latham and Michael Lishman who collectively offers huge experience in all aspects of corporate transactions. Associate Tom Stack draws praise for his handling of corporate matters.
Testimonials
'What stands out about the Jones Day Corporate and M&A team is that the entire team is focused on being the best advocate for your business. I haven't come across any rivalries within the firm or practice – just everyone working hard to do what is best to help the client get the best solution. They have a well rounded team with large deal experience, but with a practice, personal touch that you don't always find at other firms. They are willing to go the extra mile.'
'Mark Crean is a consummate professional. He is super-responsive, very practical and brings a calming influence to any stressful situation. He is someone I know will have a good perspective and a creative mind to help solve issues.'
'Tom Stack is top notch. In addition to being an outstanding technical lawyer, Tom goes above and beyond and takes a personal interest in the client and the business of the client. He works around the clock, if necessary, to help drive the best result and help achieve our objectives.'
Key clients
Bank of Queensland
KPMG
Centuria Capital
USG Corporation
Coronado Coal LLC
AAM Investment Group
WiseTech Global Limited
Invion Limited
Terry White Group Limited
Ansarada Pty Limited
A compact team at Jones Day advises governments, national oil, gas, electricity trading companies and financial institutions on a range of  M&A, financing transactions, legislative and policy issues and foreign investment laws. Brisbane-based team head Andrew Smith offers a wealth of experience in these areas as does the 'brilliant' Tony Wassaf who has some 30 years of experience of mining, pipeline, and energy projects. Darren Murphy and Adam Conway have extensive experience of transactions throughout Asia.
Testimonials
'Jones Day is unique in that, rather than the client dealing with multiple layers of legal practitioners within the team as is more common practice, the contact, communication and advice is, in my experience, directly with the partner.  This is from a client perspective, efficient, effective and eliminates any feeling of over-servicing.'
'Tony Wassaf is a brilliant lawyer and also available, responsive, very broadly commercial, practical, quick and above all, concise.'
'They have a strong customer focus and ability to adapt to the client's needs.'
Key clients
Coronado Coal
Alinta Energy
Orocobre Limited
The Energy & Minerals Group Fund
Centennial Coal Company
Hydro Tasmania
Slipstream Resources International Pty Ltd
DP World
Cement NSW Pty Limited
Bloomfield Collieries Pty Limited
Jones Day >
Firm Profile
Firm Overview:
Jones Day is a global law firm with more than 2,500 lawyers in 43 offices across five continents. The firm is distinguished by: a singular tradition of client service; the mutual commitment to, and the seamless collaboration of, a true partnership; formidable legal talent across multiple disciplines and jurisdictions; and shared professional values that focus on client needs.
Jones Day is an institutional partner for clients who seek counsel that seeks to understand them and their needs; that communicates with clients about their needs and the different tactics available for addressing those needs; that works seamlessly and impressively across offices and practices and with the client; that provides talent and expertise across subject areas and geographies; and that brings commitment and courage to the relationship and its engagements. We are formidable because every partner and every client has the entire global institution at their command and is a high priority of the Firm as a whole. We are true partners, with each other and, even more importantly, with our clients.
Regions of Practice:

Asia-Pacific:
Jones Day has committed substantial resources and capacity to serve each of Asia's distinct markets, including China, Japan, Singapore and Southeast Asia, as well as Australia. Spread throughout ten offices in the region, the firm's 250+ lawyers represent clients in practice areas including antitrust, banking and finance, capital markets, corporate and commercial, energy, global disputes, intellectual property, labour and employment, mergers and acquisitions, private equity, real estate, and several others.
The majority of Jones Day's Asia-based lawyers are admitted to practice local law in their home jurisdictions. Most have practiced in more than one country, enabling Jones Day's Asia team to render multijurisdictional legal services. Jones Day has been granted a Qualifying Foreign Law Practice license (QFLP) in Singapore.
United States:
Surveys repeatedly list Jones Day as one of the most frequently engaged law firms by US corporations for both transactional and disputes matters, and among the leaders in client service. Jones Day's more than 1,600 lawyers across its 18 US offices collaborate to serve clients across practices and geographies on all major matters that span time-honoured practices (antitrust, mergers and acquisitions, litigation, and government regulation) to more recently established and expanded areas (cybersecurity, life sciences, energy, and technology) that specifically address the contemporary challenges of an increasingly complex global business and legal environment.
Europe & Middle East:
Jones Day provides a significant presence in Europe that offers clients more than 500 lawyers from its ten European offices in Amsterdam, Brussels, Düsseldorf, Frankfurt, London, Madrid, Milan, Moscow, Munich, and Paris. The firm's lawyers counsel clients in administrative and public law, banking and finance, capital markets, competition law and regulatory, derivatives, market infrastructures, dispute resolution, and investigations.
In the Middle East, more than 20 lawyers are based in the firm's offices in Dubai and Saudi Arabia. They have accumulated significant experience in most of the region's key industries and jurisdictions, advising on mergers and acquisitions and corporate transactions, projects and infrastructure, commercial transactions, real estate and construction matters, regulatory compliance, and dispute resolution.
Latin America:
Jones Day is one of the leading global law firms serving the Latin American region through its offices in Mexico City and São Paulo, along with attorneys based in key business and legal centers such as New York, Houston, Dallas, Miami, and Madrid. Jones Day's Latin American experience extends to mergers and acquisitions, investigations and anti-corruption, projects and infrastructure, banking and finance, energy, dispute resolution, business restructuring, private equity and capital markets.