Firm Profile > Alta QIL+4 Abogados > Guatemala, Guatemala
Alta QIL+4 Abogados
Offices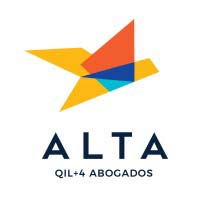 Alta QIL+4 Abogados
DIAGONAL 6, 10-01 ZONA 10
CENTRO GERENCIAL LAS MARGARITAS, OFICINA 302 A, TORRE II
GUATEMALA 01010
Guatemala
Alta QIL+4 Abogados > The Legal 500
Rankings
Now a regional outfit, following its merger with firms in El Salvador, Honduras and Costa Rica, 
Alta QIL+4 Abogados
 has a wide-ranging banking and finance practice, spanning debt restructurings, corporate finance, securities issuances and project finance. The team regularly leads on multi-jurisdictional financial transactions, as well as acting as local counsel to international firms, particularly based in New York, where many of the firm's lawyers are dual-qualified. Major local and international banks and financial institutions – in addition to corporate borrowers from sectors including manufacturing, food and beverages, energy and utilities – make up the diverse client base. The practice is led by the experienced quartet of
Marcos Ibargüen
,
Alejandro Cofiño
,
José Quiñones
, who brings additional expertise in tax matters to the team, and
Andrés Lowenthal
, a key name for project finance and international capital markets matters. Head of energy
Gabriela Roca
also provides support on project finance matters, while
Santiago Granados
 is a standout at associate level.
Practice head(s):
Alejandro Cofiño; Marcos Ibarguen; José Quiñones; Andrés Lowenthal
Testimonials
'It's the most efficient team I've ever worked with, without sacrificing the quality of the advice. They meet transaction deadlines perfectly.'
'José Quiñones, Andrés Lowenthal and Santiago Granados, in addition to being excellent professionals, provide unconditional support in transactions in the region. They understand from the first moment the needs of the client and defend them throughout the transition.'
Key clients
Citibank
JP Morgan Chase
The Royal Bank of Nova Scotia
Banco General
Banistmo
Norfund
Macquarie Bank
Transmisión de Electricidad (Grupo Terra)
Banco Panamá
Banco Industrial
Banco G&T Continental
Global Bank
IDB Invest
Inter American Development Bank
Banco BAC Credomatic
Cable Vïa-Aerometro
CMI Alimentos
CMI Energía
Rainforest Alliance
Domestic heavyweight QIL+4 Abogados expanded its regional presence significantly in May 2021, merging with three other firms in El Salvador, Honduras and Costa Rica to become
Alta QIL+4 Abogados
. The sizeable corporate team is highly experienced in M&A matters, acting for domestic and multinational corporations from a wide range of sectors, including the financial services, automotive, energy, mining, media and telecoms industries. The '
excellent
'
Marcos Ibargüen
, who has complementary expertise in competition matters, and the '
experienced
'
María Isabel Luján
 lead the team; Luján is also head of the firm's pro bono practice, which includes participating in the Vance Centre's "Keep Families Together" initiative.
José Quiñones
 and
Alejandro Cofiño
, who have additional expertise in tax and finance matters, are also key members of the team, along with
Andrés Lowenthal
, who has extensive experience advising international clients. Senior associates 
Melissa Echeverría
 and
Santiago Granados
 stand out for their M&A experience.
Practice head(s):
Marcos Ibargüen; Maria Isabel Luján
Testimonials
'They have good communication and internal coordination, which allows for good follow-up of the cases they are in charge of, and the client is clear that although there is one lawyer in charge of the case, there is support available if necessary.'
'María Isabel Luján is very experienced and is brilliantly clear in her communications.'
'The team not only understands technical legal issues, but also has great business sense – they understand the deal and why it is important, and are always available to help.'
'Marcos Ibargüen is an excellent lawyer – he is one of the best (if not the best) in Guatemala in terms of his knowledge, business sense, availability and advice.'
'Marcos Ibargüen and Santiago Granados are very consistent and provide good follow-up and service. They are a great support and good coordinators.'
Key clients
Disagro De Guatemala
Nexeo Solutions
Central Agrícola
Buddi
Tecnifibras
Cinepolis – Mex
Rcma Americas
WPP  Group USA
Airbus Helicopters
Baker & McKenzie
Offering '
a comprehensive service of the highest quality
',
Alta QIL+4 Abogados
 has in-depth experience in civil, commercial, criminal and constitutional litigation, as well as a growing arbitration practice. Over the last few years, the team has been particularly active in high-profile and sensitive constitutional disputes in the mining and energy sectors, and in local and international energy-related arbitrations. As part of its pro bono practice, the firm also works with the Vance Centre in New York on immigration cases.
Alejandro Solares
, who was promoted to partner in January 2021, leads the department, supported by senior partners
Marcos Ibargüen
 and
José Quiñones
 (who has notable strength in tax disputes). Among the associates,
Paola Haase
 is a standout for her experience in amparo actions regarding mining and energy projects, while
Luis Pedro Martinez
 has expertise in white-collar crime and financial criminal litigation.
Practice head(s):
Alejandro Solares Morales
Testimonials
'The team offers a comprehensive service of the highest quality. Their combination of technical knowledge in areas such as energy law and litigation skills results in a service that is of great value for clients.'
'Paola Haase stands out for her excellent management of cases, as well as her experience and follow-up.'
'They stand out for their understanding of the international legal environment.'
Key clients
Minera San Rafael
Contact Center Distribution Service
Chevron Petroleum Company
Abbott
British American Tobacco
Cresta Resources
Kaefer Aislamientos
Radiovisión
Empresa de Ingenieros Guatemaltecos (EIG)
Renace (Corporación Multi-Inversiones)
Servicios Administrativos Zona Pradera (Corporación Multi-Inversiones)
Grupo Disagro
Energía Limpia de Guatemala (Grupo Terra)
Uno Guatemala (Grupo Terra)
Ternium Internacional Guatemala
Banco Agromercantil de Guatemala (Bancolombia)
Grupo Frito Lay (PESICO)
Pan-American Silver
Universidad del Valle de Guatemala
Young & Rubicam and Wunderman Latam (WPP Group)
Aceros de Guatemala
Belluno (Taco Bell)
Créditos Centroamericanos Aktúa
Asociación de Cogeneradores Independientes (ACI)
IDC Asesores Financieros
Calidad Inmobiliaria
Asociación de Generadores Renovables (AGER)
Grupo Secacao
Anacapri (Grupo Onyx)
Viento Blanco
Jaguar Energy Guatemala
Maquinas Exactas (MAXA)
Naturaceites
Procesadora Unitab
Servicios Industriales y Agrícolas (SIDASA)
Transactel (Grupo Tellus)
Cadefarma
Ajemaya (Ajegroup)
Grupo Rosul
Asociación Nacional de Generadores
Gasolineras Don Arturo
Inkia Energy
Desarrollos Inmobiliarios Iruña
Crimosi
Cámara de Industria de Guatemala
Cadefarma (Farmacias Herdez)
Universidad Galileo
Daimler
Alternativas Ecológicas
Dollar-City
Administradora Casa Nova
Constructora Doce
Edificio Menorca
Administración de Edificios (ADIMSA)
Comercializadora de Energía para el Desarrollo
Grupo Suca
Alta QIL+4 Abogados
 is noted for its expertise in the regulation of the Guatemalan and Central American energy sectors, with experience advising on the trading of energy with other countries in Latin America. In addition, the team is well versed in the financing and development of energy and infrastructure projects (including ports and transportation projects) and in high-profile litigation over mining and energy projects, acting for Minera San Rafael in a long-running dispute over the suspension of its mining licence. Its broad client base includes electricity distribution companies, energy traders and transmission companies. Practice head
Gabriela Roca
 has extensive experience in disputes and financing relating to energy, mining and infrastructure projects. The strong team of associates includes
Ignacio Grazioso
, who has been active advising on project finance and, particularly recently, on public-private partnerships (PPPs).
Key clients
Enel Green Power
Multienergia (Corporacion Multi Inversiones)
Generadora San Andres y Generadora San Mateo
Minera San Rafael (Panamerican Silver Pass)
Viento Blanco
Vitol
Multinationals from a range of industries, including retail, hospitality, pharmaceuticals, telecoms and energy, make up a large part of the client base at Alta QIL+4 Abogados, which also acts for a number of local clients. Praised for its 'availability, knowledge and adaptability', the team is skilled in advising on the labour aspects of major corporate transactions, the termination of employment relationships (including in cases involving senior executives), and in litigation and the negotiation of collective conflicts, particularly for clients in the business process outsourcing industry. At the head of the practice, Evelyn Rebuli has longstanding experience in labour disputes, compliance and audits, employee dismissals and drafting labour policies for corporate clients, among other areas. Senior associate Javier Castellán regularly advises on the labour aspects of M&A transactions, compliance and risk management, social security and immigration issues, and associate Ingrid Fuentes has recently been particularly active in labour litigation.
Testimonials
'The most important thing about the team is its ability to communicate and to adapt to change based on the client's internal needs. It definitely outperforms the teams at other firms.'
'Immediate assistance, availability, knowledge and adaptability.'
'QIL attorneys have a deep understanding of the business world, so they understand the needs of the company and thus meet our needs accurately and effectively. Their availability and response times are extraordinary. They look for innovative and realistic solutions.'
Key clients
Telus
Abbott
AbbVie
Henkel
Dollarcity
Enel
Ingenio San Diego
Banco G&T Continental
Banco Agromercantil de Guatemala
Walmart
Wartsila
BATCA
Jaguar Energy
Centro Médico
Transactel
Ferrreterias EPA
TRECSA
Drawing on 'very comprehensive, specific knowledge of real estate law', Alta QIL+4 Abogados advises on the financing and development of large-scale real estate projects, including related commercial and tax matters, and has been particularly active recently assisting clients with the renegotiation of lease agreements as a result of the Covid-19 pandemic. The team also has extensive experience in the constitution of co-ownership regimes. The 'super professional' Eva Cacacho leads the team; she mainly advises major developers on the development, leasing and sale of residential, commercial and industrial projects. She is supported by a sizeable associate team, including Maria Fernanda Ovalle and Enrique Martínez Guzmán.
Testimonials
'They have a very well-rounded team with very comprehensive, specific knowledge of real estate law.'
'Without a doubt, the team at QIL + 4 is head and shoulders above other firms with which we have worked, not only from a technical point of view or in terms of their legal knowledge, but also because of their attention and client service, organisation and, above all, availability.'
'I would say that there are several factors that make QIL+4 stand out, but especially the following: the honesty and quality of its partners and directors, in addition of course to their deep knowledge of their field. Eva Cacacho and Enrique Martinez are super professional and accurate in their advice.'
'The team at QIL + 4 Abogados stands out for its practical approach to our requests and its excellent understanding of our needs as clients. The work product is always excellent and stands out from other firms in terms of quality and delivery time.'
'In the field of real estate law, Eva Cacacho stands out for her quick responses and total understanding of the needs of our company.'
Key clients
Calidad Inmobiliaria
Grupo Onyx (Centro Comercial Maderos)
C Top
PriceSmart (Guatemala)
Belluno (Taco Bell restaurants)
Minera San Rafael
Desarrolladora Tetuan
Arguelles
Latin American Partners
Universidad del Valle de Guatemala
IDC
Hacienda Santa Isabel
Dollarcity
Colegio Americano de Guatemala
SAHONDA
Iruña
Energizer
Tax Tier 1
The 'expert' and 'very experienced' team at Alta QIL+4 Abogados has notable strength in local and cross-border tax matters, advising on the tax aspects of multi-jurisdictional M&A and financial transactions, as well as tax restructuring, compliance, transfer pricing and the tax issues relating to setting up new businesses. The team also handles contentious matters, representing clients in litigation before the courts and tax authorities and in complex tax investigations. Practice head José Quiñones is experienced in advising foreign financial institutions on the tax aspects of bond offerings, M&A and project finance transactions. He receives strong support from senior associates Otto Ardón, who regularly advises regional corporations on the tax aspects of restructurings and acquisitions, and Hellen Guerra, who has particular expertise in tax planning and transfer pricing issues.
Testimonials
'The advice is of the highest level. As a client, we feel supported and very well advised at all stages of the transaction.'
'The entire team are experts and very experienced. I would like to highlight José Quiñones for his availability, effort, practical approach and focus on results.'
Key clients
Telus International
Daimler
Henkel
Abbot Laboratories
Pay Pal
Credit Suisse
Banque Cantonale de Geneve
Macquarie Bank
AmBev
Alimentos Quaker Oats y Compañía
Alta QIL+4 Abogados frequently handles trade mark, patent and copyright registrations, and is also experienced in IP litigation, drawing on the strength of its leading dispute resolution practice. In addition, the firm advises on regional strategies for the protection of clients' IP across Central America. Key sectors of strength include the automotive, financial services, construction, food and beverages, pharmaceutical, real estate and technology industries. The practice is jointly led by Marcos Ibargüen, who is particularly experienced in contentious matters, and senior associate Alejandro del Valle.
Practice head(s):
Marcos Ibarguen; Alejandro Del Valle
Key clients
Shiseido (Ladas & Parry)
PPG Industries USA (Ladas & Parry)
Campbells'
Grupo Onyx
Alltech
ASKO Appliances
Sonora Dinamita
Cadejo Brewing Company
Alta QIL+4 Abogados >
Firm Profile
The firm provides top legal advice on complex matters for a wide range of practice areas. It is committed to the highest global standards through its extremely engaged and experienced team.
Main areas of practice
Banking and finance: its team is well regarded for its comprehensive knowledge of the market. The firm participates in project and corporate finance transactions and capital markets deals.
Corporate, commercial and transactional: the firm offers specialized advice on complex corporate and commercial law matters and international transactional work. The team is known for its practical approach, business understanding and overall know-how.
Dispute resolution: the team is renowned for its solid litigation and alternative dispute resolution practice, including international commercial and investment arbitration. They have efficiently managed and led complex litigation.
Mergers and acquisitions: the top-ranked team supports clients with due diligence, risk assessment, mitigation and problem solving. It is well known for efficiently close deals with swiftness and its in-depth business knowledge.
Tax: this top-ranked team advises on complex tax planning and compliance aspects of day-to-day matters, corporate reorganizations, M&A, financings and restructuring issues and non-profit matters.
Labor and employment: the firm represents multinational and corporate clients in conflict prevention (including its own proprietary compliance methodology), compliance, negotiation, crisis management, negotiation and litigation.
Energy, public utilities and infrastructure: the team participated in most of the recent high-level electricity and infrastructure transactions and tender processes and are recognized as top leaders in the field. It also holds an active chair in the electricity market coordination body.
Intellectual property: this department is prepared to assist worldwide clients in protecting their intellectual property throughout Central America in all matters of IP including registration, infringement and litigation.
Real estate: the team advises large commercial developments, major residential projects and the leisure industry, as well as on private equity transactions.
Insurance and reinsurance: this highly experienced team advises on a wide range of insurance and reinsurance company operations.
Mining: the firm's experience involves extensive transactional work, regulatory and compliance assessment.
Environmental: its main areas of expertise include due diligence assessments, public and private transactions relating to the carbon market, debt-for-nature-swaps.
Competition law and antitrust: its team has been preparing clients to adapt their conduct and business activities to a changing legal environment under an upcoming law.
Crisis management and risk mitigation: advisors of high profile and sensitive cases, assisting in the prevention, reaction and control for communication agents and company executives.
Compliance: the firm is highly regarded in anticorruption assessments and corporate compliance planning. Attorneys actively participate in local and international technical committees.
Main Contacts
| Department | Name | Email | Telephone |
| --- | --- | --- | --- |
| Managing committee | Marcos Ibargüen | | |
| Partners | José Eduardo Quiñones | | |
| Partners | Marcos Ibargüen | | |
| Partners | María Isabel Luján | | |
| Partners | Eva Cacacho | | |
| Partners | Andrés Lowenthal | | |
| Partners | Evelyn Rebuli | | |
| Partners | Gabriela Roca | | |
| Partners | Alejandro Cofiño | | |
| Partners | Jorge Martinez Sanche | | |
Staff Figures
Other lawyers : 22
Other
Partners : 9
Top Tier Firm Rankings
Firm Rankings