PDT Solicitors > Horsham, England > Firm Profile
PDT Solicitors
Offices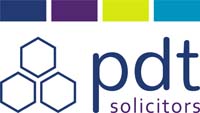 PDT Solicitors
PREMIER HOUSE
36-48 QUEEN STREET
HORSHAM
RH13 5AD
England
PDT Solicitors > The Legal 500
Rankings
The
'professional, knowledgeable and exceptionally pleasant'
team at
PDT Solicitors
is noted for handling corporate finance matters, acquisitions and disposals, particularly in the healthcare and pharmacy space. The
'strong commercial team'
has recently provided advice to fintech, media, advertising and aviation clients on commercial contracts, asset finance documents, data protection issues and IP rights. The trio of lawyers leading the team include
Noel Ruddy
, who is an ABL corporate deal expert,
Rebecca Glazebrook
, who provides
'excellent service and advice'
particularly relating to acquisitions, disposals, MBO/MBIs, private equity matters and reorganisations, and
Ian Lindley
, who is known for his experience in corporate transactional work relating to IP, IT, GDPR and insolvency issues. M&A lawyer
Sian Webber
, who made partner in May 2023, is also noted.
Practice head(s):
Noel Ruddy; Rebecca Glazebrook; Ian Lindley
Testimonials
'A strong commercial practice with sensible and pragmatic advice.'
'Easy to work with and responsive.'
'Rebecca Glazebrook and her team gave excellent service and advice throughout the whole transaction which they helped me with. No stone was left unturned, and they achieved an excellent result. They were extremely professional, knowledgeable and also exceptionally pleasant.'
'All members of the team were thoroughly competent and ensured that everything was delivered on time.'
'The PDT team quickly understood what was required and how we wished to approach the sale of the company. PDT were very efficient at ensuring I was updated at all times. Any queries were immediately explained, and the team worked extremely well together, ensuring that all members were kept informed of the current status and progress of the sale. We always had full confidence in the PDT team, and I therefore cannot recommend them highly enough!'
'We were so glad to have had Rebecca Glazebrook working with us on our company sale, together with Sian Webber and Victoria Jackson. Everyone was very friendly, and yet extremely professional, and they all took the time to explain things fully along the way. I found them all to be very hard-working, efficient and committed to achieving the best possible client outcome.'
'The team were a great balance of experience, youth, expertise and charm. They attacked the task of shepherding us through a company sale with great enthusiasm and patience.'
'The team was led by Rebecca Glazebrook who demonstrated a real empathy and interest for a deal of this type and size.'
Key clients
Mindelon AB
Sunrise Software Limited
Retail Banking Research Limited
Seaspace International Forwarders Limited
Arden Grange Holdings Limited
ETAL (UK) Limited
The
'open, communicative and helpful'
real estate team operating out of
PDT Solicitors
' Horsham hub is particularly strong in the healthcare and housing associations sectors, offering assistance with general property portfolio management work, sales and acquisitions, and construction and development matters.
'Proactive'
managing partner and head of team
James Clewlow
leads the group's work in the pharmacy, dental and healthcare sectors, and the
'extremely competent'
Jane Bowden
frequently acts for national and regional housebuilders and developers, leveraging her expertise in advising clients on conditional contracts and option and land promotion agreements.
Craig Burton
advises on all aspects of commercial property matters, particularly portfolio management issues for healthcare operators.
Testimonials
'We have worked with PDT for a decade and have grown our loan book with their help. The team at PDT have always been open, communicative and helpful and have assisted us to develop our offering with support around the legal process to ensure we give the best possible service.'
'Holly Goacher is a bright and bubbly personality which is welcome when dealing with what can sometimes be a very dry process. She is a trusted partner for our firm and provides an excellent service. Chehraz Fox is again a great personality with a 'can do' attitude. Very easy to work with and happy to assist whenever possible. James Clewlow is visible and happy to assist. He is proactive in offering training and advice to our firm around specific issues which has aided our knowledge and understanding as a firm. Where necessary, James does involve himself in our cases providing that experience and knowledge that is sometimes the difference in resolving a particular issue.'
'PDT has a well-rounded and diverse team that is capable of handling any legal need.'
'James Clewlow and Jane Bowden are my main points of contact at PDT. Both James and Jane are extremely competent in their industry and have a brilliant ability to convey all technical and complicated points in such a way that landowners or clients can understand immediately.'
'Craig Burton is a standout partner in commercial property.'
Key clients
Bedford Park Developments Limited
Sunley Estates Limited
CAF Bank Limited
Sigma Homes Limited
Turnbull Land and Homes Group
Reside Developments
RHLA
KSD Land Limited
Jericho Management Company Ltd
The Lyon Pub Company Ltd
Leisuregrow Products Limited
Serosep UK Limited
AD Williams
DIME
Euro Cucina
Work highlights
Assisting RSPCA with the sale and leaseback of headquarters and its property portfolio review throughout 2022 allowing the client to further develop its role in the area of animal welfare.
Acting for Sunley Estates in respect of an acquisition and disposal of a site for 120 units.
Advised longstanding client CAF Bank Limited on a large loan to a charity supporting homelessness in England, to assist with the delivery of a hostel and additional accommodation.
Situated in Horsham, the
'dedicated, reasonable and approachable'
team at
PDT Solicitors
'provides very practical, no-nonsense advice that gets to the nub of the issue'
in complex business disputes in the media, recruitment, aviation, and food and beverage sectors. Practice head
William Angas
is the
'epitome of a good solicitor'
and assists clients with insolvency and asset-based lending matters.
Ben Ashworth
is noted for his wide-ranging knowledge in commercial and company disputes, providing cross-disciplinary support to the corporate team.
Justin McConville
is a
'star in the making
' and is singled out as
'hugely knowledgeable and very practical'
.
Testimonials
'PDT Solicitors proved to be efficient, reliable and always replied within a 24 hour period. I know of no other similar firm in West Sussex that had the necessary experience, knowledge and the ability to communicate in layman's terms.'
'William Angas in particular has shown himself to be the epitome of a good solicitor. He takes a very personal interest in the issues without losing sight of the core objectives and practical realities. I am grateful to have him on my team. I should also give mention to Tiffany Anderson who has been excellent at keeping matters on track, supporting Will and adhering to all time constraints up to the last minute. Attention to detail and efficiency like this is a rapidly disappearing commodity and I commend her for her efforts.'
'William Angas is very commercial with excellent insolvency knowledge and lots of experience in fraud and directors' duty claims. Ben Ashworth is very good at getting to grips with detail.'
'We have found them to be very honest and accommodating. Worked with Ben Ashworth and have been impressed with his knowledge and no nonsense approach to cutting through matters to achieve solutions.'
'They provide very practical, no nonsense advice that gets to the nub of the issue. They are very responsive and technically excellent.'
'Justin McConville is excellent. Hugely knowledgeable and very practical in his approach to problem solving. He's a star in the making.'
'PDT is very responsive with any queries or issues we face. We have a varied business portfolio, so the PDT team deal with a variety of cases for us. It is very beneficial that PDT has a team with a variety of backgrounds and expertise, so different colleagues can assist us depending on the case/project we are working on. We have found all PDT colleagues to be dedicated, reasonable and approachable. I've most recently worked alongside Justin McConville on a complex dispute which was really beneficial as he explained the reasoning behind each of the steps we were taking. We have also worked other individuals within PDT, all of whom have been excellent including Gail Morris. It is really beneficial that the PDT can draw on different colleagues where relevant for different projects that arise.'
Key clients
Singapore Airlines
Investec
The Specialist Works
The Aerotron Group
Work highlights
Acted for a supplier of personal protective equipment to the UK Government in relation to a high-profile claim for damages pursuant to alleged breaches of contract.
Acted for a leading provider of aircraft maintenance, repair and overhaul services in a claim issued in the Dutch courts by a leading Dutch aerospace company.
Acted for the purchasers of an industrial cleaning company in a High Court claim regarding breaches of contractual warranties.
Recommended by clients for its
'positive and exceptional service'
,
PDT Solicitors
' debt recovery team in Horsham is led by legal manager
Gina Hope
, and is overseen by
William Angas
, who leads the wider commercial litigation department. Angas is especially experienced in advising clients from the factoring, invoice finance and asset-based lending arenas.
Testimonials
'Gina Hope is unflappable in any situation, and it is good to know our cases are in the hands of such a capable team.'
'They go to great lengths to ensure to provide a positive and exceptional service, where they deliver great client service on all levels that is consistent, time efficient and cost effective.'
'Gina Hope deals with all our debtor litigation cases on a day-to-day basis. She goes above and beyond her role, giving valuable advice and delivering great service.'
'Obviously, these folks are professional, so they know all the steps. More than that, though, they ooze experience and wisdom which means they know when to apply which measures and what the likely effects will be.'
'Gina Hope is excellent. She is fastidious, proactive and just "on it". She gets results.'
'Prompt, accurate, impactful service from a friendly local business.'
'Their knowledge of invoice finance is exceptional.'
'We have worked with them for a few years now, they have always been very efficient and professional.'
Key clients
ABN AMRO Commercial Finance
eCapital Commercial Finance Limited
Pulse Cashflow Finance Limited
WeDo Invoice Finance Limited
EPerformance Limited
Bibby Financial Services
Ecoserv Group Limited
Innovation Finance Ltd t/a Muse Finance
Time Invoice Finance Limited
Enterprise Services Group Limited
Colbridge Engineering Limited
Work highlights
Advised ABN AMRO Commercial Finance on recovering over £1.2m from debtors of a glazing company.
Recovering full payment in excess of £28,000 from a defence activities company for Colbridge Engineering Ltd.
Recovering in excess of £22,000 from a property maintenance company for Enterprise Services Group Limited.
Noel Ruddy
 and
Dawn Shadwell
co-head the Horsham-based practice at
PDT Solicitors
. The '
reactive
' and '
well-formed team
' is known for its expertise in providing advice on funding structures and intercreditor positioning regarding acquisition finance work, in addition to trade finance mandates. Ruddy leads on the corporate finance side, handling invoice financing and refinancing issues, and Shadwell is an asset-based lending specialist who assists lenders with refinancing and insolvency matters.
Practice head(s):
Noel Ruddy; Dawn Shadwell
Testimonials
'Well-formed team, reactive with good subject knowledge.'
'Experienced partners and knowledgeable associates who respond quickly and efficiently to queries and negotiations.'
Key clients
ABN AMRO Asset Based Finance N.V.
Arbuthnot Commercial Asset Based Lending Ltd
Bibby Group
Breal Zeta CF Limited
BNP Paribas Commercial Finance Limited
Pulse Cashflow Finance Limited/Pulse Cashflow Finance (MK) Limited (ex Calverton Business Finance Limited)
Close Invoice Finance Limited
FSE Group
Investec Group
Nucleus Commercial Finance Limited
Pulse Outsource Limited
Growth Lending Group of Companies
Satago Financial Solutions Limited
Advantedge Commercial Finance Limited
Work highlights
Advised a financier on the refinance of a company specialising in groundworks, roads and sewers for national builders and developers.
Advising CAF Bank Limited on a transaction involving lending to a charity supporting homelessness in England.
Advising a financier on the financing of a company specialising in the supply of concrete products and piling services to the construction industry for the purpose of further growth and working capital.
PDT Solicitors
' '
excellent
' team exhibits '
very good knowledge and understanding
' of issues surrounding asset realisation, antecedent transactions, and the director disqualification proceedings.
William Angas
and
Dawn Shadwell
co-head the Horsham-based group; Angas has '
vast experience
' in acting in contentious corporate and personal insolvency matters, often representing office-holders in the recovery of unlawful dividends, unauthorised remuneration, and misfeasance claims, and Shadwell primarily advises asset-based lenders on restructuring issues.
Ian Lindley
has a great deal of experience in multi-party restructurings and the IP aspects of insolvency transactions, while
Craig Burton
 regularly advises liquidators and administrators on the sale of leasehold and freehold premises.
Practice head(s):
William Angas; Dawn Shadwell
Other key lawyers:
Testimonials
'The team at PDT are diligent and communicative, providing clear advice. They also have very good technical knowledge.'
'Will Angas and Ben Ashworth have vast experience in insolvency and restructuring. They are very personable, approachable and knowledgeable.'
'Excellent insolvency team with very good knowledge and understanding.'
'Ben Ashworth has a calm and assured approach to all aspects of litigation. A pleasure to work with and a very safe pair of hands.'
'The insolvency team are a great bunch of people. Flexible, alive to seeking to make introductions and fashioning opportunities for me.'
'A small but very capable team that delivers great results.'
Key clients
Harrisons Business & Recovery Insolvency (London) Limited
Quantuma LLP
BDO LLP
SFP Restructuring Limited
Menzies LLP
Moorfields Advisory Limited
Work highlights
Advised Pulse Cashflow Finance Limited on a winding up petition and successfully defeating injunction to advertise.
Advised Moorfields Advisory Limited on all matters in the Administration of and eventual sale of a healthcare operative.
Advised eCapital Commercial Finance Limited over challenging and revoking IVA on account of material irregularity.
PDT Solicitors
' Horsham-based healthcare department specialises in advising clients from the pharmacy and dental industries on M&A and sales matters. Group head
James Clewlow
's
'exceptional knowledge of commercial property and litigation'
  is noted by his clients. The
'excellent'
Holly Goacher
is a key contact for complex and high-value transactions, while
Oliver Parsons
covers corporate, property and financing issues.
Other key lawyers:
Testimonials
'A tight and enthusiastic team with a good all-round understanding of the pharmacy sector.'      
'Holly Goacher is knowledgeable, accessible and responsive.'
'They are thoroughly professional. All members of the team were exceptional in their work ethic, and considerate of my needs.'
'Holly Goacher is excellent. She was thorough, approachable, and I found her exceptional in dealing with the individual complexities that arise as the sale got nearer to completion.'
'Overall, I found the whole team worked seamlessly throughout the sale process.'
'Their service is exceptional. PDT stand out as the best in their approach to providing a personalised service.'
'James Clewlow's attention to detail of commercial transactions is incredible. I have found James to have an exceptional knowledge of all areas from commercial property, litigation and human resources, ensuring that no stone is left unturned throughout the due diligence process.'
'Oliver Parsons is efficient, thorough, proactive and responsive.'
Key clients
CJ Patel & SJ Patel
Gilani Healthcare Limited
Charles Balcombe
A3 Health Ltd
L.anirudh Ltd
Suffolk Pharma Ltd
Pearl Chemist Limited
Sree Sai Ltd
Absolute Health Group Limited
A F Browne Limited
Medipharm Limited
Donald G Hayden Limited
TM Dobson Holdings Limited
Med Zone Limited
Work highlights
Acting for pharmacy group Pearl Chemists on acquisition number 21.
Acting for Sree Sai Ltd on its third acquisition in 18 months.
Acting for established South London group on partial acquisition of business previously operated within a family group.
PDT Solicitors
in Horsham offers advice on general employment documentation and advisory work, and handles employment claims relating to discrimination, employment status and dismissal issues as well as providing employment and pensions support on corporate transactions. Acting for clients such as charities, private individuals and companies in the healthcare and regulatory sciences spaces,
Laura McMaster
heads up the practice and is
'professional'
and
'instils a level of confidence that very few can match'
.
Testimonials
'The advice shared is always practical and realistic, risks are explained clearly but in a way that does not leave us being so risk adverse that it slows down processes or operations. Guidance is always given in an understandable and concise manner.'
'Laura McMaster is one of the only legal professionals I've have dealt with in my career who truly understands the business needs, she always makes time for calls and is a pleasure to talk with. She can make the most stressful of employment issues feel manageable and never leaves me questioning whether we are delaying or stalling due to unlikely legal risks. Laura instills a level of trust that very few can match.'
'Laura McMaster was very professional but also understanding of my personal situation. The turnaround time was swift.'
Key clients
Mindelon AB
Arden Grange Holdings Limited
Big Byte Media Limited
Work highlights
Provided all employment and pensions advice in respect of the sale of a £40m+ company.
Settled an Employment Tribunal claim, for wrongful and unfair dismissal, before the employer client was required to file a response.
Resolved a situation for a financial services company, where a former employee was facing claims of misuse of confidential information and breach of post-employment obligations and post-employment restrictions.
Acting on behalf of landlords, commercial tenants, and property developers,
PDT Solicitors
' Horsham practice offers bespoke advice regarding complex defect claims and business lease renewals. The
'very talented litigator'
Gail Morris
leads the team, specialising in landlord and tenant disputes, ranging from disputed rights of way to claims for adverse possession, while
Craig Burton
handles all aspects of commercial property matters.
James Clewlow
regularly assists clients from the pharmacy and healthcare sectors. Associate
Justin McConville
 is also noted.
Testimonials
'We had two potential litigation issues where the advice provided by Gail Morris helped us resolve both matters. Gail was very knowledgeable about the subject matter and was most helpful and friendly in resolving any concerns and explaining the legal position. One of the key positives was that all work was carried out promptly and efficiently which we found very refreshing.'
'Combines London quality with regional pricing. Excellent implementation of flexible working at all levels up to partner. Superb progression – I have worked with trainees who have been developed into excellent associates. The diversity profile is also excellent. Billing is transparent and fair. One of my favourite firms to work with.'
'Gail Morris leads a superb team – she has great client skills and clearly has the confidence of her clients, many of whom send great amounts of repeat work. Instructions are clear, timely and helpful, and she has the most transparent and helpful approach to fees that I have ever come across. Also an excellent technical lawyer and skilful and charming negotiator.'
'Gail Morris – a very talented litigator who strives for her clients and puts their interests first.'
'Gail Morris – works well to a timeframe, very pedantic but very precise in her work. Always gives options and her opinion on the best option.'
'Extremely friendly, easy to chat to and talk in jargon you can understand. Incredibly efficient and respond to emails very promptly. Make everything very clear and are very personable and approachable. They are incredibly knowledgeable in their field.'
'The team works in an extremely collaborative way making sure whoever you're dealing with, they are fully up to speed with all matters of the transaction.'
'Experts in their fields and offer straightforward, concise advice that makes complete sense to anyone not in the legal profession.'
Work highlights
Advised a commercial landlord on seeking to recover rent arrears through CRAR and then successfully forfeited the lease when the tenant fell back into arrears.
Represented a developer in negotiation of a very low settlement in relation to a claim brought by the local council for breach of the user clause in a lease.
Assisted a commercial landlord with both preparation and service of a Section 25 Notice and subsequent negotiations for the grant of a new lease and in relation to dilapidations.
Horsham-based firm
PDT Solicitors
has excellent traction among lenders and borrowers providing and seeking finance utilising ABL products, primarily in a domestic setting. Factoring and invoice finance discounting remains the firm's staple workflow, with
Dawn Shadwell
successfully securing panel relationships with a number of new funders. The vastly experienced
Noel Ruddy
co-heads the team alongside Shadwell and is noted for his transactional prowess (on a new money and refinancing context), as well as handling work in the context of corporate and M&A work in the space.
Practice head(s):
Noel Ruddy; Dawn Shadwell
Other key lawyers:
Chehraz Fox; Ruth Clinton; Sian Webber; Victoria Jackson; Oliver Parsons
Key clients
ABN AMRO Asset Based Finance N.V.
Arbuthnot Commercial Asset Based Lending Ltd
Bibby Group
Breal Zeta CF Limited
BNP Paribas Commercial Finance Limited
Pulse Cashflow Finance Limited/Pulse Cashflow Finance (MK) Limited (ex Calverton Business Finance Limited)
Close Invoice Finance Limited
FSE Group
Investec Group
Nucleus Commercial Finance Limited
Pulse Outsource Limited
Growth Lending Group of Companies (including Boost Finance)
Satago Financial Solutions Limited
Advantedge Commercial Finance Limited
Work highlights
Advised the financier with the refinance of a company specialising in groundworks, roads and sewers for national builders/developers.
Advising CAF Bank Limited on their biggest ever single transaction, lending to a charity supporting homelessness in England.
Advising the financier with the financing of a company specialising in the supply of concrete products and piling services to the construction industry for the purpose of further growth and working capital.
PDT Solicitors >
Firm Profile
PDT Solicitors is a leading commercial law firm, specialising in corporate and commercial law, commercial real estate, dispute resolution and employment law
Our core principles are to deliver clear, strong advice and nurture genuine and supportive relationships with our clients.
Our approach is collaborative and practical, we fuse City experience with niche specialisms and a uniquely warm and welcoming approach to business.
Types of work undertaken
Corporate: Our corporate team is known throughout the South East for its broad experience advising on M&A, strategic advisory work and other corporate transactional matters. We have significant experience dealing with acquisitions, buy-outs, demergers, private equity, AIM transactions and joint ventures.
Asset and invoice finance: We are a leading advisor to the Asset Based Lending Industry and provide commercial advice to ABL's dealing with client mergers, acquisitions and demergers and to help assess legal and commercial risks.
Commercial real estate: Our commercial real estate practice helps businesses to buy, sell and grow, advising housebuilders, housing associations, commercial landlords and tenants on all aspects of land development and commercial property transactions.
Pharmacy and healthcare: We are leaders in pharmacy and healthcare, advising on everything from first acquisition to retirement sale, to group development and expansion.
Insolvency and corporate recovery: We advise on contentious and non-contentious insolvency and restructuring. We regularly work with financiers and office-holders on high-value, complex restructuring and refinancing transactions.
Corporate and commercial dispute resolution: Our dispute resolution team have successfully worked on wide range of corporate and commercial disputes, including breach of contract and professional negligence, partnership and shareholder disputes, property and land disputes, and advised on banking and finance disputes, including guarantor liabilities, consumer credit issues and repossessions.
Debt recovery: We have specialist debt collection team dealing with all aspects of commercial debt recovery.
Employment law: Our employment law team offers prompt, practical and effective solutions on a range of employment and HR issues from day to day matters to employee exits and Employment Tribunal claims.
We are committed to providing excellence in service delivery, to developing key sector specialisms and creating a culture within the firm that encourages growth and confidence in everyone who works with us.
We have the ability to collaborate with you at any stage of your business development.
Main Contacts
| Department | Name | Email | Telephone |
| --- | --- | --- | --- |
| Managing Partner, Head of Real Estate / Head of Healthcare | James Clewlow | jclewlow@pdt.co.uk | 01403 831 229 |
| Head of Corporate | Noel Ruddy | nruddy@pdt.co.uk | 01403 831 206 |
| Head of Dispute Resolution, Co-Head of Corporate Recovery | William Angas | wangas@pdt.co.uk | 01403 831 266 |
| Co-Head of Insolvency and Corporate Recovery | Dawn Shadwell | dshadwell@pdt.co.uk | 01403 831 245 |
| Head of Commercial | Ian Lindley | ilindley@pdt.co.uk | 01403 831 214 |
Languages
English
Diversity
Ongoing change
Equality and diversity is not a discrete matter and cannot be dealt with as a tick box exercise. It is a living and breathing issue. It impacts every person at PDT, everyone we interact with, everything we do and how we do it. We understand that any meaningful commitments must be embedded in, and reflected by, our work and our culture – what we do and how we think. As an example of this, PDT coordinated Sussex law firms to unite in a joint commitment that 'Racism has no place in our society'. The law firms agreed to the following statement, with a joint social media and online push to publicise their commitment at 11am on Friday 12 June 2020: "We support the Law Society's unequivocal commitment that Black Lives Matter. We as law firms operating in Sussex recognise the importance of challenging racism in all its forms in our organisations and communities. Whilst we strive to do this, we know that we can do more and believe the Law Society's commitment and statement is the impetus for us all to do this now."
Effecting change is difficult and effecting change in terms of racism can be particularly challenging. Real change starts with a series of sometimes personal and uncomfortable questions and challenges. We are asking ourselves: Do we recognise that a problem exists? What do we think causes it? Are we committed to taking action? What we are going to do about it and are we willing to do it? We are putting together further plans to ensure we are driving these changes and that matters of equality, diversity and inclusion are at the centre of everything we do.
We are planning a series of training events on equality and diversity, and related policy, with the objective that each employee will sign up to an acknowledgement that they respect and are committed to achieving the objectives of our equality policy.
Diversity and inclusion
PDT values fairness, equality and diversity in all dealings, both as a provider of legal services and an equal opportunities employer. We are committed to ensuring that our culture, training and policies facilitate and enhance the development and promotion of equal opportunities and that our equality and diversity values are embedded into everyday practice, policies and procedures.
PDT has adopted an equality and diversity policy which addresses the 'protected characteristics' of the Equality Act 2010: age; disability; gender reassignment; marriage and civil partnership; pregnancy and maternity; race; religion or belief; sex; and sexual orientation.
We are committed to avoiding discrimination on these grounds, and for part-time and fixed-term workers, in our dealings with clients and potential clients, other solicitors, barristers and third parties, and in relation to all current partners and employees, as well as applicants for positions within PDT and all related recruitment activity, along with internal promotions and training opportunities. The partners are committed to promoting equality and diversity in all aspects of our operations including client service.
In addition to our obligations not to discriminate against, harass or victimise those with a disability PDT is also subject to a duty to make reasonable adjustments to prevent employees, partners and clients who are disabled from being at a disadvantage in comparison with those who are not.
For clients or other visitors with mobility problems, we have a ramp leading to the front door with toilet and other facilities located on the ground floor. A lift provides access to other parts of the building, where required.
The latest diversity statistics for PDT are available on our website (https://www.pdt.co.uk/diversity-and-inclusion)
Client Testimonials
CLIENT: Dr Colin Wheeler
TESTIMONIAL: I was deeply impressed with PDT. This was the first time we had used them and, despite having been introduced late to the deal, I was amazed at how quickly they picked it up and got us over the line. This was not an easy deal given we had a number of complicated cross border issues to deal with and a very tight deadline, but the team at PDT just took it in their stride. We are incredibly grateful to the team for all their hard work in making this deal happen and I would recommend them to anyone.
---
CLIENT: Ray Goodfellow, Chief Legal Officer
COMPANY/FIRM: RSPCA
TESTIMONIAL: We're delighted with the service we get from PDT. We're particularly impressed with the range of expertise available, their commitment to finding the best solutions for us and their ability to provide clear practical advice on the options available. Their commercial and dispute resolution teams provide an outstanding service.
---
CLIENT: John Wilde, Managing Director
COMPANY/FIRM: Investec Capital Solutions
TESTIMONIAL: PDT are ABL industry specialists and that expertise has been invaluable to us over the years. In addition, they have built a formidable corporate practice and this is another in a long line of successful deals we have worked on together. This was a complex deal which needed to be done quickly and efficiently. Noel's industry expertise and Rosie's calm efficiency were instrumental in the success of this transaction, and we will continue to use them for ABL and corporate support.
---
CLIENT: Anand Chavda
COMPANY/FIRM: Savemain Pharmacy
TESTIMONIAL: We faced quite a few difficulties during the transaction, however from the very onset when we were deciding on which firm to use it became clear that PDT were willing to offer a more personal touch, which is something we really appreciate as it's the way we have conducted our business for many years. Therefore, the trust created helped to ensure there wasn't a need for second guessing and we really trusted the advice, guidance and instruction given.
---
CLIENT: David Clements, Director
COMPANY/FIRM: Harrisons Business Recovery and Insolvency Limited
TESTIMONIAL: Will Angas and his team have acted for me on several occasions when we have successfully recovered payments from directors or third parties which related to unlawful actions permitted by the directors prior to my appointment. Will's energy and commitment to these cases was exceptional and has resulted in significant recoveries to the benefit of the insolvent companies' creditors. In many of these cases, Will's sharp, commercial approach and strong, technical ability has resulted in settlement without the need to commence formal legal proceedings therefore reducing the risk and potential expense to the insolvent estate. I look forward to working with Will and his team on future matters.
---
CLIENT: Andrew Streeter, Director
COMPANY/FIRM: Streeter Group Holdings Ltd
TESTIMONIAL: Always friendly, professional and supremely competent, PDT solicitors have been our solicitors for a number of years dealing with property sales and purchases; property leases; business sales; promotional and collaboration agreements; debt recovery, loan agreements and so on which is a superb testament to the range and depth of services they offer. Highly recommended and look forward to many years more of working together.