PDT Solicitors > Horsham, England > Firm Profile
PDT Solicitors
Offices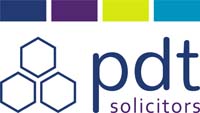 PDT Solicitors
PREMIER HOUSE
36-48 QUEEN STREET
HORSHAM
RH13 5AD
England
PDT Solicitors > The Legal 500
Rankings
PDT Solicitors has extensive experience of advising media, technology and healthcare clients on M&A transactions and asset-based lending, with an increasing focus on data protection work and commercial contracts. Noel Ruddy, who leads the practice in Horsham, has particular expertise in finance matters. Ian Lindley heads the commercial team with considerable experience handling GDPR, IP and insolvency matters, while Rebecca Glazebrook is skilled in corporate finance matters.
Testimonials
'Strong corporate commercial team with excellent knowledge of cross-border transactions and complex M&A deals. Excellent advocacy and tenacious negotiators.'
'I've been using PDT for thirteen years as my main company commercial and M&A lawyers. They are easily the best firm of lawyers I've dealt with.'
'PDT is a very professional practice with very good advocacy skills. Other than the professional side I value PDT's friendly and approachable interaction with us as a client.'
'The team is welcoming and helpful which has meant that we have been able to build up a good relationship over the years. The practice is a one-stop shop for our legal requirements and is able to assist in corporate and commercial matters as well as employment law. Even during these unprecedented times, they have been there to support and advise. All the solicitors we deal with are approachable, supportive and very patient in explaining legal matters in layman.'
'Noel Ruddy, who focused on the banking and financial side of the transaction, was very commercially and practically focused ensuring that key issues were not missed or forgotten as part of the legal drafting.'
'Rebecca Glazebrook and Noel Ruddy are the two best commercial lawyers I've ever come across.'
'Rebecca Glazebrook is the stand-out partner who combines encyclopaedic legal knowledge with deep transaction experience. Bringing her tenacious negotiating skills to every discussion, she is an excellent advocate for her clients'
'Our main contact in PDT is Rebecca Glazebrook. Rebecca is professional but also very approachable partner who delivers strong, clear advice to our company. Rebecca is able to effectively delegate legal matters within her team and provide answers back to us within agreed time-frame.'
Key clients
Manager Shareholders of Hamsard 3414 Limited
Shareholder of CompliMed Limited
Shareholders of Fitii Limited
Penfold Verrall Holdings Limited
Tri-Fab Limited
Shareholders of Platform Action Limited
Santokh Kandola and Balwinder Kandola
Suffolk Pharma Group
Sima Consultancy Ltd
Ramiz Bahnam
Pearl Chemist Limited
Daniel Gilbert
Mithani
Satago Financial Solutions Limited
Work highlights
Assisted the manager shareholders of Hamsard 3414 Limited on the sale of 80% of the issued share capital of the company, which is the holding company of Advantedge Commercial Finance Limited and Advantedge Commercial Finance (North) Limited.
Assisted the shareholder of CompliMed Limited on its sale of the entire issued share capital of the company.
Assisted Satago Financial Solutions with its negotiation of the complex outsourcing arrangements with Lloyds Bank PLC.
PDT Solicitors - 'a reliable and friendly firm who always put the needs of the client first - handles local and national work, covering matters including housing and landowner development, the buying and selling of healthcare property, leasehold issues, and property portfolio management. Head of the department and head of healthcare James Clewlow has expertise in planning contracts and development agreements - he 'has an exceptional understanding of all legal aspects associated with land and planning'. The 'very sharp and extremely detail-conscious' Jane Bowden advises clients on conditional contracts and land promotion agreements, whilst Craig Burton heads the landlord and tenant team.
Other key lawyers:
Testimonials
'I have worked with PDT Solicitors for over 18 years and found them to be a highly competent, reliable and friendly firm who always put the needs of the client first. They have an excellent team of knowledgeable individuals who have consistently demonstrated a high level of understanding of any given project. They fully understand the importance of working to a deadline and treat everything with the same level of professionalism, whether it be a multi-million-pound land deal or something relatively trivial. I thoroughly recommend them.'
'PDT have developed a great approach to networking, relationship building and communicating with clients which has continued throughout the Covid lockdowns. Their strength is their personal contact with clients and applying their legal knowledge to the specific situation, not just general legal babble. Great range of legal services within the firm and from personal experience, I have noted personnel in the different legal departments clearly collaborate well together, and they have a great attitude to diverse employment and employment practices (part-time for mothers etc).'
'The team are rooted in the regional residential market and bring a wealth of experience of comparable transactions to the table. The team's strengths are the building of relationships with the parties to the transaction, resulting in high levels of confidence in the delivery of the conveyance. The scale of the business is such that the senior management team are closely involved in the team's work and performance is maintained to high standards.'
'Jane Bowden is very sharp and extremely detail-conscious. We know we can rely on her to be rigorous as well as being realistic.'
'We have worked with James Clewlow, Jane Bowden, and Craig Burton on numerous projects over the space of a 10-year period. They conduct themselves with a high level of honesty and integrity and their communication and availability through any given project is at the highest level we have seen in our dealings with solicitors within our industry.'
'Craig Burton particularly stands out beyond any other solicitor I have dealt with in the past. Craig is very pragmatic and can be trusted to simply get on with the job and get a property transaction concluded, but you can be rest assured with Craig that he would let you know if he encountered any problems.'
'Always a pleasure dealing with PDT because you know they will get the job done. Craig Burton combines all the main attributes which in my view a good commercial property lawyer should including, having an excellent depth of knowledge, an ability to unravel complex issues and convey advice in a straightforward understandable way, being commercial in approach and dealing with matters in a timely manner, using modern media.'
'James Clewlow has an exceptional understanding of all legal aspects associated with land and planning, with a high level of pragmatism and ability to identify the key issues. His communication skills are excellent, and I have found his personal availability and ability to both understand complicated situations and resolve legal problems to be second to none within the industry.'
Key clients
Bedford Park Developments Limited
Turnbull Land and Homes Group
Sigma Homes Limited
Camelia Botnar Nominees Limited
Whitehall Homes LLP
CAF Bank Limited
Ian Cooke
Prime Securities Limited
MKT Properties Limited
RSPCA
Trustees of RNS Clarke Will Trust
The Santhouse Pensioneer Trustee Company Limited
Nucleus Commercial Finance Limited
Creative Foods Europe Limited
Proportion London Limited
Sunley Holdings Limited
Work highlights
Advised Sigma Homes on the complex acquisition of a site for residential development at a value of £4m.
Acting for CAF Bank Limited in a variety of secured lending projects into the charitable sector.
Acting for Sunley Estates on a number of matters including negotiation of S106 Agreement and agreement to provide for a nitrate mitigation strategy, acquisition of large development site for approximately 120 units and acquisition of existing residential development and site for further residential development.
PDT Solicitors has expertise of a wide range of commercial disputes involving breaches of contract, shareholder and partnership disputes, breaches of confidence, defamation and IP infringement. The team draws on internal co-operation with the wider firm's company and commercial and employment teams, and has sector expertise in the media, recruitment, aviation and food and beverage industries. The department is headed by William Angas, who has extensive experience in the asset-based lending and invoice finance sectors. Gail Morris has handled work in the County Court, the High Court and the First Tier Tribunal.
Testimonials
'The practice has a practical approach to dispute resolution. The partners are able to advise on the likely commercial outcome and therefore what the best course of action for clients.'
'Very professional and make it easy to understand difficult situations that we all find ourselves in.'
'The team has specialists in various areas which has been useful as our requirements have been diverse. '
'My experience of PDT Solicitors has been excellent from both the Partner dealing with my case and the other members of the practice, who dealt with specific administrative matters on his behalf. Although PDT Solicitors is a relatively small legal practice, it is well resourced.'
'Justin McConville is professional, personable, empathetic and diligent.'
'William Angas is excellent.'
'William Angas was helpful and professional- his attention to my case was reassuring and conscientious. He found time to always be available for my telephone calls. His attention to correspondence was prompt and reliable. '
'Ben Ashworth maintained a good level of communication, had a superb understanding of the issues to be resolved and a clear route to achieving our goals. He was realistic with our prospects of success when it came to taking action and ended up over-delivering.'
Key clients
Investec
The Specialist Works
ABN AMRO
Close Brothers
Benchmark Capital
Begbies Traynor
EU Supply
Work highlights
Acting for the sellers of a business within the construction industry in proceedings issued in the High Court by the purchaser, for breaches of contract and warranties, fraudulent misrepresentation and deceit, and negligent misstatement, with a claim value of £14m.
Acting for a supplier of hygiene services within the food and drink sector in proceedings issued in the High Court against the sellers of the business, for breaches of contract and warranties, with a claim value of £5.2m.
Acting for an aircraft manufacturer and supplier in cross-border litigation with a claim value of €2m, in which the client is pursuing claims for damages arising from a breach of contract and in negligence arising from damage caused to its aircraft.
PDT Solicitors specialises in debt recovery work in the asset-based lending, invoice finance, recruitment and retail sectors. Its range of work includes handling statutory demands, asset freezing orders and enforcement actions before the County Court and High Court. Gina Hope leads the team, which recently achieved recoveries in excess of £2.5m on behalf of its clients. Will Angas, who is head of the dispute resolution department, is known for his strong insolvency practice, which includes acting for officeholders bringing claims against directors and shareholders of insolvent companies.
Other key lawyers:
Testimonials
'The personal service received from William Angas and his team has been outstanding. As a firm, PDT has positioned itself as one of the leading practices in the field of invoice finance. Extensive knowledge of our industry is essential to us as a business and having confidence in their advice is vital to the service we then provide to our clients.'
'PDT have an exceptional knowledge of asset based lending/factoring, and whatever situation arises have the relevant staff with the required knowledge.'
'I have known Will Angas for approximately 20 years and have absolute confidence in the clear and well articulated advice he gives.'
'Gina Hope deserves a mention for her professional, yet personable, approach.'
Key clients
ABN AMRO Commercial Finance
BNP Paribas Commercial Finance Limited
Corporate Commercial Collections Limited
Advantedge Commercial Finance Limited
Moorfields Advisory Limited
Pulse Cashflow Finance Limited
Bibby Financial Services
Calverton Finance Limited
Ecocleen Services Limited
Work highlights
Acting for ABN AMRO Commercial Finance, alongside the administrator, to recover a high volume of debts owed by one of its insolvent clients.
Assisting BNP Paribas Commercial Finance with the recovery of numerous debts, including a £44k sum from a clothing company.
PDT Solicitors in Horsham is well known for its strength in asset-based lending, and it has a strong profile among factors and discounters nationally. Noel Ruddy co-edited Salinger on Factoring, which is widely seen as an authoritative text on invoice finance in the UK. Dawn Shadwell, who specialises in corporate and personal insolvency, handles refinancings and restructurings for asset-based lenders. Elsewhere, the firm also acts for banks, property funds, lessors of plant and equipment, and brokers. William Angas and senior associate Ben Ashworth are other key individuals in the team.
Practice head(s):
Noel Ruddy; Dawn Shadwell; William Angas
Other key lawyers:
Testimonials
'The team are very approachable and easy to do business with. They communicate in a way that we understand clearly how each case will be handled we are regularly kept up to date with the progress.'
'I have personally dealt with William Angus and Ben Ashworth for many years and with both of them I have built strong trusted relationships which has helped me and my team recover debt in various ways. Communication again is clear and regular which helps me internally report on each case. The whole team provide excellent service.'
'The team who we work with are extremely accessible, easy to work with and adaptable. They have handles many unusual transactions for us and are very good at dealing with changing circumstances in deals whilst keeping in line with their quoted fee estimate. '
'Dawn Shadwell is the partner who we deal with. Dawn is always accessible and very approachable whilst being an expert in her field. I always feel like I can call Dawn with a query on a point of law and she is very practical in applying her knowledge of the law to the circumstances in any deal. Dawn's team are equally available for queries and conversations and are extremely experienced. This shines through in their ability to turn a document around to a high standard in a short period.'
'Overall the team is strong from partner down to associate. They manage workloads appropriately and ensure partners assigned have capacity to deliver within what can be very short timescales.
'The offer invaluable advice to lenders protecting their interests but always with commerciality in mind to ensure deals get done.'
'For us PDT's depth of knowledge gained working within the invoice finance industry is invaluable. The different departments work well together when needed, their internal communication ensures a smooth and efficient process.'
'Noel Ruddy was always available and took the time to explain the legalities to complete legal novices repeatedly until we understood the agreement.'
Key clients
ABN AMRO Asset Based Finance N.V.
Bibby Group
Breal Zeta CF Limited
BNP Paribas Commercial Finance
Calverton Finance Limited
Close Invoice Finance Limited
FSE Group
Investec Plc
Nucleus Commercial Finance Limited
Pulse Commercial Finance Limited
Select Invoice Finance Limited
Advantage Commercial Finance
Work highlights
Acted for Advantedge Commercial Finance on sale of Advantedge Commercial Finance Limited and Advantedge Commercial Finance (North) Limited to eCapital Corp.
Advising ABN AMRO Asset Based Finance and the Administrators (KPMG) on the collect-out of a failed national glazing company's debtor ledger worth more than £2m.
Assisting a financier with a new client in the food sector including complicated cross border aspects including a USA parent and new Belgium sister company due to Brexit.
With William Angas and Dawn Shadwell at the helm, PDT Solicitors' team serves as a one-stop-shop for advice on administrations, liquidations, voluntary arrangements and fixed-charge receiverships. Elsewhere, restructurings and refinancings are other key pillars of activity and the firm's historical strength in asset-based lending and invoice finance dovetails with its insolvency work. In addition, contentious work is another mainstay of the practice; this includes cases concerning directors' misfeasance, wrongful and fraudulent trading, and antecedent transactions. Ian Lindley, Craig Burton and Ben Ashworth are also recommended.
Practice head(s):
William Angas; Dawn Shadwell
Other key lawyers:
Testimonials
'Ben Ashworth is a personable lawyer who is very experienced and knowledgeable of bankruptcy matters.'
'A team which punches well above its weight. Very commercial and a high partner involvement.'
'Noel Ruddy is arguably the leader in his field. Bright and highly personable. His technical knowledge is second to none.'
'All members of the team are always quick to help, and if any staff member is unavailable the matter is still handed by another member of staff/ the matter handed over. They are friendly and approachable and have become our 'go to' firm.'
'Ian Lindley is always happy to help with obscure questions and offer ad hoc advice pre-engagement, which is something we value when deciding on an adviser, rather than being provided with a quote straight from the start and not providing any initial guidance.'
'PDT are a responsive and knowledgeable practice. Their restructuring team are always on hand to respond swiftly to issues that may arise, quickly grasping the issue and providing strong and appropriate guidance. PDT compares favourably to other practices in the industry and as a firm, we always feel confident of receiving a quality service. The prices are also extremely competitive and the service represents value for money, which is particularly important in insolvency scenarios.'
'Ian Lindley is an excellent lawyer. Calm and clear in his approach, Ian is an effective communicator and he has exceptional legal knowledge. Ian is also commercial too and will always provide useful commentary around issues.'
'Dawn Shadwell is a fantastic lawyer and will be on hand to assist whenever needed.'
Key clients
Harrisons Business & Recovery Insolvency (London) Limited
Quantuma LLP
BDO LLP
SFP Restructuring Limited
Menzies LLP
Work highlights
Assisted in the conclusion of a long Administration involving a CCTV distributor.
Acted for the administrators of Mash Purveyors, a wholesale produce distributor based in London and Paris, specialising in sourcing and supplying high quality products to hotels, restaurants and food service businesses.
Assisted the liquidators of Event Exhibition & Design Limited with dealing with a liquidation sale of substantially all of the business and assets of an events company whose business had been severely impacted by the Covid pandemic.
The healthcare team at PDT Solicitors are in 'a class of their own' with a 'good and clear understanding of pharmacy business'. Led by James Clewlow, the team has increased its presence in dental sales and acquisitions in addition to its existing expertise in pharmacists and care homes. Holly Goacher was promoted to partner in May 2020 and has experience advising on a range of transactions.
Testimonials
'The team at PDT are very professional and quick at all queries and responses I needed. Having experienced other firms for my pharmacies, there is no comparison. PDT are in a class of their own.'
'Good and clear understanding of pharmacy business and legal and property matters '
'Personalised service, good understanding of their clients wider thinking and goals.'
'They don't hide behind emails, but instead are always happy to talk and be engaging. Constantly looking for solutions rather than hiding behind problems. Particularly Holly Goacher and James Clewlow.'
'Having dealt with James Clewlow and Oliver Parsons on numerous occasions, I have nothing but the highest praise for their personal touch and knowledge of the healthcare market.'
Key clients
Santokh Kandola and Balwinder Kandola
Suffolk Pharma Group
Sima Consultancy Ltd (Mitul Patel)
Ramiz Bahnam
Daniel Gilbert
Mithani
Pearl Chemist Limited
Medimpo Limited
Vijay Mithani
Dilipkumar Desai and Kalpana Dilipkumar Desai
St Catherines Dental Grantham Limited
Work highlights
Acted for Suffolk Pharma Group on the disposal and acquisition of 10 pharmacy businesses as part of a disposal by a major high street pharmacy operator for a combined value in excess of £3m.
Advising SimaConsultancy Ltd (Mitul Patel) in the acquisition of 50% of the shareholding in a pharmacy company operating from five locations.
Advising Pearl Chemist Limited in the acquisition of issued share capital in Haria Limited. The transaction involved a complex cash extraction mechanism and settlement of intergroup company loans on completion.
Horsham-based firm PDT Solicitors has a strong reputation in the domestic commercial finance market, established as a result of many years' experience advising funders on invoice finance and smaller ABL mandates, from a new money perspective, as well as in the context of restructuring and recoveries. The experienced Noel Ruddy remains the standout partner and has an 'excellent all-round' perspective of the factoring/ABL market, not only from a financing perspective but also in relation to corporate/M&A work in the space.
Practice head(s):
Noel Ruddy; Dawn Shadwell; William Angas
Testimonials
'The team provides very clear advice which is pitched at the right level.'
'The personable Will Angas understands our business and will always provide a best/worst case scenario allowing us to make considered decisions.' 
'Noel Ruddy has an excellent all-round perspective of the market.'
Key clients
ABN AMRO Asset Based Finance N.V.
Bibby Group
Breal Zeta CF Limited
BNP Paribas Commercial Finance
Calverton Finance Limited
Close Invoice Finance Limited
FSE Group
Investec Capital Solutions Limited
Nucleus Commercial Finance Limited
Pulse Commercial Finance Limited
Select Invoice Finance Limited
Advantage Commercial Finance
Growth Lending
Innovation Finance Limited
Time Finance (previously Gener8 Finance)
Arbuthnot Commercial Asset based Lending Limited
Satago Financial Solutions
FlexABL Limited
Work highlights
Advising the management shareholders to assist in the sale of Advantedge Commercial Finance Limited and Advantedge Commercial Finance (North) Limited to eCapital Corp.
Advising ABN AMRO and the administrators (KPMG) in the collect-out of a failed national glazing company's debtor ledger worth more than £2m.
PDT Solicitors >
Firm Profile
PDT Solicitors is a leading commercial law firm, specialising in corporate and commercial law, commercial real estate, dispute resolution and employment law
Our core principles are to deliver clear, strong advice and nurture genuine and supportive relationships with our clients.
Our approach is collaborative and practical, we fuse City experience with niche specialisms and a uniquely warm and welcoming approach to business.
Types of work undertaken
Corporate: Our corporate team is known throughout the South East for its broad experience advising on M&A, strategic advisory work and other corporate transactional matters. We have significant experience dealing with acquisitions, buy-outs, demergers, private equity, AIM transactions and joint ventures.
Asset and invoice finance: We are a leading advisor to the Asset Based Lending Industry and provide commercial advice to ABL's dealing with client mergers, acquisitions and demergers and to help assess legal and commercial risks.
Commercial real estate: Our commercial real estate practice helps businesses to buy, sell and grow, advising housebuilders, housing associations, commercial landlords and tenants on all aspects of land development and commercial property transactions.
Pharmacy and healthcare: We are leaders in pharmacy and healthcare, advising on everything from first acquisition to retirement sale, to group development and expansion.
Insolvency and corporate recovery: We advise on contentious and non-contentious insolvency and restructuring. We regularly work with financiers and office-holders on high-value, complex restructuring and refinancing transactions.
Corporate and commercial dispute resolution: Our dispute resolution team have successfully worked on wide range of corporate and commercial disputes, including breach of contract and professional negligence, partnership and shareholder disputes, property and land disputes, and advised on banking and finance disputes, including guarantor liabilities, consumer credit issues and repossessions.
Debt recovery: We have specialist debt collection team dealing with all aspects of commercial debt recovery.
Employment law: Our employment law team offers prompt, practical and effective solutions on a range of employment and HR issues from day to day matters to employee exits and Employment Tribunal claims.
We are committed to providing excellence in service delivery, to developing key sector specialisms and creating a culture within the firm that encourages growth and confidence in everyone who works with us.
We have the ability to collaborate with you at any stage of your business development.
Main Contacts
| Department | Name | Email | Telephone |
| --- | --- | --- | --- |
| Managing Partner, Head of Real Estate / Head of Healthcare | James Clewlow | jclewlow@pdt.co.uk | 01403 831 229 |
| Head of Corporate | Noel Ruddy | nruddy@pdt.co.uk | 01403 831 206 |
| Head of Dispute Resolution, Co-Head of Corporate Recovery | William Angas | wangas@pdt.co.uk | 01403 831 266 |
| Co-Head of Insolvency and Corporate Recovery | Dawn Shadwell | dshadwell@pdt.co.uk | 01403 831 245 |
| Head of Commercial | Ian Lindley | ilindley@pdt.co.uk | 01403 831 214 |
Languages
English
Diversity
Ongoing change
Equality and diversity is not a discrete matter and cannot be dealt with as a tick box exercise. It is a living and breathing issue. It impacts every person at PDT, everyone we interact with, everything we do and how we do it. We understand that any meaningful commitments must be embedded in, and reflected by, our work and our culture – what we do and how we think. As an example of this, PDT coordinated Sussex law firms to unite in a joint commitment that 'Racism has no place in our society'. The law firms agreed to the following statement, with a joint social media and online push to publicise their commitment at 11am on Friday 12 June 2020: "We support the Law Society's unequivocal commitment that Black Lives Matter. We as law firms operating in Sussex recognise the importance of challenging racism in all its forms in our organisations and communities. Whilst we strive to do this, we know that we can do more and believe the Law Society's commitment and statement is the impetus for us all to do this now."
Effecting change is difficult and effecting change in terms of racism can be particularly challenging. Real change starts with a series of sometimes personal and uncomfortable questions and challenges. We are asking ourselves: Do we recognise that a problem exists? What do we think causes it? Are we committed to taking action? What we are going to do about it and are we willing to do it? We are putting together further plans to ensure we are driving these changes and that matters of equality, diversity and inclusion are at the centre of everything we do.
We are planning a series of training events on equality and diversity, and related policy, with the objective that each employee will sign up to an acknowledgement that they respect and are committed to achieving the objectives of our equality policy.
Diversity and inclusion
PDT values fairness, equality and diversity in all dealings, both as a provider of legal services and an equal opportunities employer. We are committed to ensuring that our culture, training and policies facilitate and enhance the development and promotion of equal opportunities and that our equality and diversity values are embedded into everyday practice, policies and procedures.
PDT has adopted an equality and diversity policy which addresses the 'protected characteristics' of the Equality Act 2010: age; disability; gender reassignment; marriage and civil partnership; pregnancy and maternity; race; religion or belief; sex; and sexual orientation.
We are committed to avoiding discrimination on these grounds, and for part-time and fixed-term workers, in our dealings with clients and potential clients, other solicitors, barristers and third parties, and in relation to all current partners and employees, as well as applicants for positions within PDT and all related recruitment activity, along with internal promotions and training opportunities. The partners are committed to promoting equality and diversity in all aspects of our operations including client service.
In addition to our obligations not to discriminate against, harass or victimise those with a disability PDT is also subject to a duty to make reasonable adjustments to prevent employees, partners and clients who are disabled from being at a disadvantage in comparison with those who are not.
For clients or other visitors with mobility problems, we have a ramp leading to the front door with toilet and other facilities located on the ground floor. A lift provides access to other parts of the building, where required.
The latest diversity statistics for PDT are available on our website (https://www.pdt.co.uk/diversity-and-inclusion)
Client Testimonials
CLIENT: Dr Colin Wheeler
TESTIMONIAL: I was deeply impressed with PDT. This was the first time we had used them and, despite having been introduced late to the deal, I was amazed at how quickly they picked it up and got us over the line. This was not an easy deal given we had a number of complicated cross border issues to deal with and a very tight deadline, but the team at PDT just took it in their stride. We are incredibly grateful to the team for all their hard work in making this deal happen and I would recommend them to anyone.
---
CLIENT: Ray Goodfellow, Chief Legal Officer
COMPANY/FIRM: RSPCA
TESTIMONIAL: We're delighted with the service we get from PDT. We're particularly impressed with the range of expertise available, their commitment to finding the best solutions for us and their ability to provide clear practical advice on the options available. Their commercial and dispute resolution teams provide an outstanding service.
---
CLIENT: John Wilde, Managing Director
COMPANY/FIRM: Investec Capital Solutions
TESTIMONIAL: PDT are ABL industry specialists and that expertise has been invaluable to us over the years. In addition, they have built a formidable corporate practice and this is another in a long line of successful deals we have worked on together. This was a complex deal which needed to be done quickly and efficiently. Noel's industry expertise and Rosie's calm efficiency were instrumental in the success of this transaction, and we will continue to use them for ABL and corporate support.
---
CLIENT: Anand Chavda
COMPANY/FIRM: Savemain Pharmacy
TESTIMONIAL: We faced quite a few difficulties during the transaction, however from the very onset when we were deciding on which firm to use it became clear that PDT were willing to offer a more personal touch, which is something we really appreciate as it's the way we have conducted our business for many years. Therefore, the trust created helped to ensure there wasn't a need for second guessing and we really trusted the advice, guidance and instruction given.
---
CLIENT: David Clements, Director
COMPANY/FIRM: Harrisons Business Recovery and Insolvency Limited
TESTIMONIAL: Will Angas and his team have acted for me on several occasions when we have successfully recovered payments from directors or third parties which related to unlawful actions permitted by the directors prior to my appointment. Will's energy and commitment to these cases was exceptional and has resulted in significant recoveries to the benefit of the insolvent companies' creditors. In many of these cases, Will's sharp, commercial approach and strong, technical ability has resulted in settlement without the need to commence formal legal proceedings therefore reducing the risk and potential expense to the insolvent estate. I look forward to working with Will and his team on future matters.
---
CLIENT: Andrew Streeter, Director
COMPANY/FIRM: Streeter Group Holdings Ltd
TESTIMONIAL: Always friendly, professional and supremely competent, PDT solicitors have been our solicitors for a number of years dealing with property sales and purchases; property leases; business sales; promotional and collaboration agreements; debt recovery, loan agreements and so on which is a superb testament to the range and depth of services they offer. Highly recommended and look forward to many years more of working together.