Weightmans > Newcastle upon Tyne, England > Firm Profile
Weightmans
Offices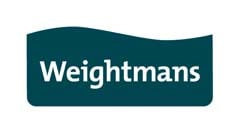 Weightmans
1 ST JAMES' GATE
NEWCASTLE UPON TYNE
NE1 4AD
England
Weightmans > The Legal 500
Rankings
The work at Weightmans falls into three broad categories; the team is equally proficient at handling risk management issues, project work and litigation. Recent examples of advisory matters include assisting with redundancy programmes and individual senior exits with significant remuneration packages on behalf of both national and US-parent-company clients. On the contentious side, the firm continues to specialise in cases involving post-termination restrictive covenants. Practice head Christopher Graham is lauded by one client as a 'highly effective litigator'. Principal associate Kerry Waters also receives praise, and is singled out as 'an asset on any case'.
Weightmans' Newcastle-based offering was recently strengthened by the arrival of principal associates Amy Nesbitt (who joined from the firm's London office) and Adam Dymock (formerly of Clyde & Co LLP). They join a well regarded professional indemnity team, which is regularly instructed by a wide range of both insurers and their insured clients. Richard Palmer heads up the practice, which also includes 'skilled negotiator' Anne-Marie Knight. The firm is particularly noted for its expertise in construction disputes, with a particular focus on cladding and related façade claims arising in the wake of the Grenfell Tower disaster; recently promoted principal associate Tom Thurlow is the name to note for this type of work.
Following its 2019 merger with Watson Burton, Weightmans' full-service practice continues to handle high-value commercial and residential property disputes for a varied mix of property developers, national housebuilders, tenants and landlords, and multiple utility companies. In addition, the department prides itself on its advisory work on addressing potential litigation threats; recently, it has also scored multiple successes for both claimants and defendants in relation to mandatory injunctive relief. Core sectors for the group include education, construction and leisure, while practice head Christopher Graham adds significant credibility to the team's work for companies in the energy industry. Principal associate Jill Dalkin is adept at handling issues arising under the Landlord and Tenant Act 1954. Senior associate Mark Reeves is praised by clients for being 'really client-focussed'.
Corporate clients, particularly those with a nexus to technology, regularly instruct the team at Weightmans to advise on the commercialisation of their technology and intellectual property, including securing the external funding required to do so. Venture capitalists and accelerator programmes with a technology focus also make up a key part of the firm's client base. The firm is increasingly gaining recognition for its contentious expertise, and has recent experience of litigating large and high-profile data theft cases. Paul Wigham and Duncan Reid, both of whom have extensive experience of transactional work, are the key contacts. 
With a practice highly focused on the defence of personal injury and occupational disease cases, the 'heavyweight and no nonsense' team at Weightmans LLP handles an impressive caseload for large national and international insurers. The team 'offers excellence across the board' and acts in matters arising out of employer's liability, motor, public authority and police cases. Practice head Dave Cottam 'combines an acute mind and vast experience' advising on catastrophic personal injury and large loss claims, including paralysis, chronic pain and amputations. Marie Wildt is described as being 'destined for great things'.
Weightmans LLP represents a diverse range of corporate clients in debt recovery proceedings, with expertise in handling routine repeat recoveries, defended proceedings, and ADR such as mediation and arbitration in contested cases. The firm has also expanded its share of public sector clients, with practice co-head and consultant Mark Burch particularly capable in this regard. Andrew Cox is the other key name in the team, and is an experienced litigator with a wide range of clients in the banking, utilities, and transport sectors.
Under the leadership of national head Dewi Ap-Thomas , Weightmans LLP advises on the full range of health and safety matters, from providing due diligence on corporate transactions to helping clients prepare evidence for inquests. The team provides assistance to private sector clients from a range of industries; it also stands out for its work for local authorities and public bodies. Ap-Thomas' work includes handling investigations and prosecutions brought by the HSE, as well as helping clients prepare for interviews. Senior partner David Lewis is another key figure in the team, splitting his time between the firm's Leeds and Liverpool offices. Associate Lauren Rigg joined the team in February 2020 from DWF and is praised by clients.
Weightmans LLP defends a broad range of clinical claims, including organ transplant and blood donor cases, birth injury cases, obstetric and neurological claims. Richard Jolly, Rachel Kneale and Vicky Morris jointly head the practice. Ian Critchley is noted for his handling of complex and sensitive claims; principal associate Lisa Spencer defends claims on behalf of NHS trusts. Principal associate Sam Harland is also well-regarded. On the personal injury side, Peter Wake, Liam McGuire, Graham Dean, Charlie Williams and Tracy Smyth lead sub-groups within the practice. Associate Louise Mutch is experienced in catastrophic injury claims, while David Holt is noted for his motor claims expertise.
The professional negligence practice at Weightmans LLP is particularly known for defending claims against solicitors and construction professionals - including architects, engineers and design and build contractors - with 'total commitment'. The department regularly handles claims involving unsafe buildings and cladding issues. Mike Grant is particularly recommended for disputes related to insurance coverage. He jointly leads the team with Mickaela Fox, who primarily focuses on solicitors' and valuers' indemnity claims. Associate Deborah Sullivan is noted for her experience acting for solicitors, and for her knowledge of risk management and compliance issues.
Weightmans LLP
advises a client base of high-net-worth clients on pre- and post-nuptial agreements, as well as on divorces. The team stands out for its expertise in handling matters with an international dimension; many of its clients own assets such as foreign property, multinational businesses and offshore pensions.
Emma Collins
leads the national family law team, with
Carole Atkinson
,
Fiona Davidson
and
Fiona Turner
also key partners in the team. All have decades of experience in advising on complex financial matters related to relationships. Associate
Rachel Lim
is another name to note, with a specialism in advising on divorces involving insolvency and bankruptcy.
Weightmans LLP primarily focuses on the higher education sector, with a particular strength in assisting universities with large strategic projects, including collaborations between academia and industry. In addition, the team acts for universities in highly sensitive situations, including suicides and on-campus deaths. Elsewhere, the practice has been advising on the digital delivery of content to students during Covid-19.  Practice head Martin Vincent specialises in complex procurement, outsourcing and academic joint ventures that often have an international dimension.
Weightmans LLP generates mandates from a wide range of stakeholders in the transport and logistics industry, including hauliers, freight forwarders, infrastructure owners, post and courier service providers and marine insurers. Its core areas of strength include regulatory work, commercial and competition matters, and mandates concerning marine and goods in transit. The group also houses a specialist road regulatory team, representing clients in courts, tribunals and inquiries. Practice head Phil James deals with all issues arising from the interaction between ship, port and cargo interests. Mike Burns undertakes a mix of dispute resolution and marine-related transactional work.
Weightmans LLP is well-known for its work with NHS Resolution and for its large number of trust clients. The agile team frequently handles high-value, repercussive and complex cases as well as advising on mediation and ADR. It has many first-rate practitioners. Deborah Bannister handles all types of catastrophic injuries, misdiagnosis, birth injury and surgical errors as well as fatal accidents. Tony Yeaman is recommended for his work on cases of the utmost severity that are media sensitive involving multiple parties - Bannister and Yeaman both oversee NHS claims under their Nominated Partner status. Sarah Hopwood excels in advising on cases involving fraud. Jasmine Armstrong particularly specialises in managing periodical payment claims following brain injury at birth. Navdip Wilson has a wealth of experience in chronic pain claims. David Tuck heads the Birmingham disease team – he has a particular focus on asbestos induced injuries, asthma and allergy claims. Henry Bermingham specialises in social care claims and other areas such as employers' liability, stress and public rights of way claims. Penelope Marshall handles a wide range of litigation on behalf of local government and public sector clients. Bruce Ralston is knowledgeable about all aspects of sports liability and Chris Webb-Jenkins leads the social care and safeguarding practice.
Praised for its 'great breadth and depth of expertise', Weightmans is also known for its astute handling of acquisitions, disposals and private equity investments.  Practice head Duncan Reid has broad-ranging experience in all these key areas and particularly stands out in sectors such as technology, waste and leisure. Paul Wigham is another key contact for technology-related mandates and also works with a number of venture capital funds. Marc Allison specialises in joint venture transactions with a property element. Principal associate Kirsty Adamson is a rising star in the team.
Weightmans fields a well-rounded litigation practice, which benefits from the firm's strong presence in Newcastle and Leeds. Counting multiple large companies among its clients, the practice specialises in contentious employment work, data theft claims and disputes in the energy and TMT sectors. Andrew Cox in Birmingham leads the wider litigation group, where other key contacts include Newcastle regional office head Christopher Graham and Anthony Rance, who splits time between Leeds and Newcastle.
The cross-departmental banking and finance group at Weightmans is a top choice for clients seeking assistance with venture capital and private equity funding matters. The practice is led by national corporate group head Duncan Reid, who is adept at advising companies with capital raising advice in the technology and leisure industries. Additional areas of focus include the care home, construction and property sectors. Paul Wigham has extensive experience acting for venture capital funds.
A strong focus on higher education differentiates the offering at Weightmans, with the team now acting for approximately one fifth of the country's universities, providing advice across the full spectrum of their requirements and assisting with projects of strategic importance. The practice benefits from its close co-operation with a network of offices located across the North; national practice head Martin Vincent oversees much of the work from Manchester, and there are also key practitioners located in Leeds and Liverpool. In the Newcastle office, Paul Wigham is the name to note.
The highly experienced dispute resolution bench at Weightmans LLP houses practice head Andrew Cromby, described as 'an extremely able adviser and litigator with real experience and expertise in dealing with partnership disputes', and Manchester-based Richard Corran. The group regularly represents individuals and professional services firms in contentious partnership matters, with current instructions concerning highly contentious exits involving high-value claims. Investigations work is carried out by Manchester-based Michelle Garlick, whose regulatory and compliance knowledge assists with SRA interactions. Edwina Farrell's practice focuses on advising medical practitioners on partnership formations and contentious exits.
The team at Weightmans LLP is marked out by its 'clear drive to provide investigation, analysis and advice of the highest order'. The firm continues to specialise in organ transplant and blood donor matters, and is also noted for its expertise in group claims. Increasingly, the group has been seeing more cases relating to GPs and the recent arrival of 'huge and stellar addition' Warren Forsyth, who joined  from the Medical Protection Society, has ensured that the department is well equipped to handle this type of work. In other key developments, Isobel Michie, who 'handles a large caseload of the most complex cases with considerable skill', was promoted to legal director. Rachel Kneale leads the practice, and offers a 'superb strategic overview'.
Weightmans LLP specialises in handling catastrophic personal injury cases on behalf of international composite insurers, as well as London market insurers,  run off agents, local authorities and major commercial entities. Casualty, motor, disease and abuse matters all make up part of the team's regular workload; the group is becoming increasingly adept at identifying fraud strategies in all of these areas and consequently defeating claims by establishing dishonesty on the part of the claimant. The firm's recent involvement with the landmark Swift v Carpenter case was illustrative of its ability to take important and high-profile work to the appellate courts. Practice head Elaine Chapman, an expert in large loss and technical issues, is ably supported by recommended associate Phillip Bratt. Nick Richards is the name to note for cross-border litigation.
The higher education-focused practice at Weightmans LLP is best known for advising on complex and strategically important projects including construction projects and work with an international dimension. It also acts for universities in highly sensitive situations including issues arising from student suicides and on-campus deaths. The team also handles a wide variety of contentious matters, including contractual issues, student-related claims and judicial reviews, defamation matters and procurement disputes; it has also defended a significant number of student claims arising from pandemic-related disruptions. Department head Martin Vincent concentrates on complex contractual issues, procurements and academic joint ventures.
Known for its 'excellent strength in depth'  and defendant healthcare advice, Weightmans LLP provides a full range of support to NHS Trusts and public bodies, including regulatory law, public inquiries, and commercial and GDPR work for healthcare clients. In Liverpool, national head of healthcare Richard Jolly focuses on advising NHS Trusts regarding inquests, complaints and medical claims, while national head of healthcare employment Emlyn Williams specialises in whistleblowing, discrimination, and other areas of employment law in the healthcare sector. In London Rachel Kneale is an expert in clinical negligence.
With expertise in regeneration and employment work, the team at Weightmans LLP also provides full service support to local authorities. The team's experience includes governance, property transactions, construction disputes, and civil litigation, as well as childcare and social care matters. In Liverpool, practice head Simon Goacher advises on governance and vires issues, while Manchester-based Lee Gordon advises on planning issues. Stephen Johns focuses on PPP/PFI projects. John Riddell and  Clive Bleasdale are also recommended.
Weightmans LLP's 'stellar' team has been very active in advising on road traffic accident claims in mainland Europe, an area of work the team is particularly well placed to handle given the firm's close relationship with the Motor Insurers' Bureau (MIB). David Holt is lead strategic adviser to the MIB, advising on its most significant cross-border claims, and Paul Ryman-Tubb formerly worked as Chief Technical Officer for the organisation. Overseeing the team is the 'extremely experienced' Nick Richards, who has a similarly strong track record in motor accident claims, particularly in relation to cases involving the Rome II Regulation.
Weightmans LLP has a broad offering in both corporate and commercial work, advising a wide range of SMEs, national brands, and institutions on M&A, private equity investments, commercial agreements, and procurement matters. Roland Hutchins leads the corporate team nationally, while commercial IT specialist Victoria Robertson heads up the commercial team. Kieran Donovan is an experienced and active figure within the corporate team, and has a strong record in handling cross-border deals, while Laurence Pritchard handles commercial and regulatory issues, with particular expertise in competition law. Managing partner John Schorah remains highly active, and Sean Crotty is noted for his data protection and intellectual property capabilities. 'Standout' senior associate Michael Murphy is an up-and-coming member of the corporate team.
Weightmans LLP combines transactional corporate tax advice with notable expertise in tax aspects of corporate re-organisations, employee issues within the public and private sector, and real estate transactions, alongside regular advice to local authorities on projects. The team is led by Haydn Rogan, an experienced tax practitioner with broad expertise, and particular capabilities in employee share schemes and equity incentive arrangements.
Weightmans LLP has a strong focus on competition law damages claims, particularly with regard to ongoing cartel claims including the European truck cartel. The firm also has capabilities in state aid and public procurement work, with sector expertise across retail, aerospace, energy, insurance, and food and drink. The team is led by the vastly experienced Laurence Pritchard, a specialist in merger control and anti-competitive practices, while Gary Jones specialises in state aid advice for local authorities and aerospace clients.
Weightmans LLP represents large corporates, OMBs, educational institutions, and local authorities, specialising in commercial contract disputes, alongside shareholder and partnership issues and intellectual property litigation. The team is led by Andrew Roberts, a senior litigator with a strong record in the manufacturing sector, alongside IT and contracts work, intellectual property, and defamation cases, alongside Sarah Conroy, who co-ordinates the Liverpool team and has broad expertise across complex contractual disputes, company disputes, and restrictive covenant disputes. Principal associate Michelle Connor works with public and private sector clients, with notable experience of court processes and judicial review.
In addition to acting for private corporations in employment law matters, Weightmans LLP stands out for its work for public sector clients, including police forces and NHS trusts. The team also frequently acts for education clients on employment tribunal disputes, as well as restructurings and the drafting of contracts. Steve Peacock is noted for his work in this sector, and also advises private sector clients on executive terminations and tribunal claims. Emlyn Williams leads the team's work in the healthcare sector, and principal associates Claire Hollins and Lee Rogers are also key names in the practice.
Weightmans LLP stands out for the variety of clients that it advises on pension matters, from private sector trustees and employers to public sector institutions such as councils and the emergency services. The practice's work including advising on risk management, the winding up of pension schemes, and pension issues arising from corporate transactions and insolvencies. Practice head Mark Poulston has more than 20 years' experience in this area; elsewhere, Jane Marshall has experience in pensions and employment law. She is particularly active in areas where the two overlap, such as TUPE transfers.
Weightmans LLP provides advice on the full range of wills, trusts, and estates matters, from the execution of complex, cross-border estates to the planning of tax-efficient wills. Business-owners are a key group of clients for the team, and it provides advice on the management of personal and business assets, including succession planning. The team also advises clients on planning their estates to safeguard the interests of vulnerable beneficiaries. Richard Bate is noted for his tax mitigation work, acting for high-net-worth clients as well as elderly and vulnerable individuals. Principal associate John-Paul Dennis is another key contact, with particular specialisms in succession planning and estate management related to property. Lorraine Wilson was promoted to associate in September 2020 and is praised by clients.
Weightmans LLP advises a number of major public bodies on strategic issues impacting their operations. The practice has extensive expertise in public inquiries and handles high level judicial review cases, as well as significant employment disputes, governance reviews and regulatory investigations. Richard Jolly is national head of health, while Dewi Ap Thomas leads the regulatory team and Emlyn Williams spearheads the healthcare employment team.
Weightmans LLP provides a full service to local authorities, with core pillars of the practice including regeneration projects and property transactions. The team also handles public service transformations and large employment mandates, such as major restructures. It is also highly recommended for governance advice and conduct investigations. Simon Goacher is the head of the practice.
Weightmans LLP covers a wide array of commercial property matters, with an active residential development practice and involvement in high-profile development schemes for local authorities in Liverpool and beyond. Janice Weatherly leads the team; she has experience acting for owner managed businesses and higher education clients in public and private sector landlord and tenant law. Key practitioner Clive Bleasdale contributes his expertise in city centre regeneration projects while David Tabinor advises clients on estate management as well as on freehold and leasehold transactions. Christopher Grady, who specialises in residential development, continues to be a name to watch.
The 'excellent' planning and environment team at Weightmans LLP is known for its strengths in compulsory purchase, infrastructure, development and waste sector work, as it assists both private and public sector clients. Simon Colvin leads the practice's environment team, drawing on his waste management expertise and environmental biology background. On the planning side, Lee Gordon has a wealth of experience in major infrastructure and strategic residential projects, assisting clients on complex high-value schemes. The team was further strengthened with the arrival of principal associate Elaine Field, who specialises in all aspects of planning law, from Bryan Cave Leighton Paisner LLP in January 2020.
Weightmans LLP is noted for having a 'strong reputation in both the north west and nationally for its social housing work'. The team assists clients with site acquisitions and developments, mergers and rationalisations. as well as employment law issues. Contentious work includes matters involving issues such as housing disrepair and dilapidations, among others. Practice head Sian Evans has expertise in property litigation and housing management issues. Jo Loake joined from Knights plc in December 2020.
Weightmans LLP advises public and private sector clients on major IT procurement projects, commercial contracts, and data protection matters. The team works with healthcare providers, software developers, video game studios, and insurers. Practice heads Victoria Robertson and Sean Crotty specialise in commercial IT and data work respectively, both advising major clients. Sarah Walton handles transactions and corporate finance matters for tech-focused clients, and managing partner John Schorah remains heavily involved in the video games sector, working with growth clients and established businesses.
Weightmans LLP is a destination practice for digital media clients, advising on image rights, commercial contracts, development and licensing agreements for a range of companies, particularly in the field of interactive video games, as well as performers and celebrities. The team also advises clients in the education and pharmaceutical sectors, including public sector bodies. The team is led by Sean Crotty, who has a leading practice in the video game sector and specialises in drafting IT, data, and IP contracts.  Victoria Robertson works on commercial issues for software developers, video game companies, and other media clients, and managing partner John Schorah remains active on transactions and commercial contracts in the video game space.
Weightmans LLP has a specialist team that is known for its work on cases involving a public interest component such as mental health and has significant sector expertise in areas as diverse as transport, logistics, public sector and local government. Other strengths lie in advising on environmental issues and business crime. It has a broad client base of public, commercial, sports and charity bodies as well as clients in the insurance sector.  Birmingham-based Andrew Brammer is part of a strong national offering; he has expertise on both the contentious and non-contentious side.
The specialist family team at Weightmans LLP has a national reach and is led by Manchester-based Emma Collins. In Birmingham Fiona O'Sullivan and Tania Derrett-Smith are well-regarded. O'Sullivan advises on the financial aspects of relationship breakdown with particular expertise in pensions. A significant proportion of her work comes from referrals from barristers, judges and other members of the legal profession. Principal associate Derrett-Smith's areas of practice include divorce, pre- and post-nuptial agreements as well as advising on arrangements for children.
Weightmans LLP's team is particularly well-regarded for its expertise in public inquiries and procurement mandates. The team is also experienced in judicial reviews, CQC prosecutions and employment litigation. Tony Yeaman focuses primarily on assisting NHS boards and senior managers with risk management and clinical negligence claims. Jasmine Armstrong handles a broad portfolio of matters, ranging from GDPR and discrimination claims to medical negligence matters, and Melanie Isherwood is recommended for her expertise in clinical negligence litigation.
Weightmans has a 'first-rate practice' and acts on matters of national importance for an assortment of corporate clients, public sector bodies and local authorities. Headed up by David Lewis, who splits his time between Leeds and Liverpool, the practice handles corporate and gross negligence manslaughter investigations, death in custody inquests, and fatal accident issues. Associate Anna Naylor is a standout name and has strong regulatory expertise; she advises on a number of health and safety matters and is recommended for inquests. Sector strengths for the team include the healthcare, energy and education industries.
Blaise Smith and office head Helen Brown are the key defendant personal injury partners in Weightmans LLP's Leeds base. They oversee a strong bench of lawyers that is divides into dedicated teams for casualty, disease, motor and large loss. Counting AIG and Ageas within its client portfolio, the firm acts for a substantive number of insurers and also has a market affairs group which advises clients on regulatory, strategic and political issues. Brown is known for her 'loyal following of local authority clients in the Yorkshire area'; Jim Byard and Lindsay Staddon are additional key contacts.
Weightmans
excels in major infrastructure and energy projects, residential and urban extension projects, promoting compulsory purchase orders and judicial review challenges. Practice head
Lee Gordon
 is currently working on the promotion of the Mersey Tidal Energy Project with Liverpool City Region Combined Authority.
Weightmans' transport practice has strong regulatory expertise and advises clients across the logistics industry including infrastructure operators. Based in Leeds, Ben Daniel advises on employment issues for transportation clients; he is supported by a specialist road regulatory sub-group, which appears before tribunals and acts in criminal proceedings.
Weightmans is renowned for its expertise in the energy, utilities and education sectors. The practice focuses on property finance and development work, on which it often collaborates with colleagues based in Manchester. The department is acting on multiple instructions resulting from the Covid-19 pandemic, including high-value property disposal transactions in the leisure sector. Former practice head Naren Deen departed to in-house position in September 2020 – a move followed by the transfer to Newcastle of newly appointed department leader David Tabinor from the Liverpool office.
Weightmans has a strength in litigation and alternative dispute resolution in the construction sector; of particular note, Richard Palmer specialises in professional negligence claims in the construction industry, while Anne-Marie Knight is also noted for her defence work on multi-party cases. In addition, the team is well versed in advising on construction contracts. Colette Morgan-Ford heads up the practice, where clients also single out principal associate Natalie Keyes.
Well known for healthcare-related regulatory and disciplinary issues, Weightmans LLP represents all the medical defence organisations; acts in complex cases before the GMC, MPTS, GDC and GCC; and is regularly involved in NHS Performers' List and Health Service Ombudsman work. It also conducts barrister conduct work. National health sector lead, Richard Jolly, represents healthcare providers; Emlyn Williams handles healthcare-related conduct and disciplinary issues; London office head Tim Lang's practice includes professional regulatory work; Mickaela Fox is noted for complex, high-value cases; and Robert Crossingham assists with professional disciplinary and regulatory work.
Richard Bate and Sarah Louise Walker lead the national team at Weightmans LLP. Other key members of the team include Beverley Beale who receives a steady flow of work as a professional deputy with an increasing number of appointments from local authorities. Beale is currently supporting around 40 individuals in a wide range of circumstances who lack capacity to manage their financial affairs.
Weightmans LLP
 has increased its share of national and cross-border M&A, alongside its traditional strength in acting for regional OMBs. The firm has advised on public M&A, private equity investments, with a sector-specific approach providing particular expertise in healthcare, technology, utilities, and financial services. The team is led overall by corporate lawyer 
Sarah Walton
, with 
Paul Raftery
 heading up the corporate OMB practice. The commercial team is led by 
Mark Vincent
 and 
Vincent King
, and has strong capabilities in IT, IP, public sector procurement, and projects work. Principal associate 
Jo Loake
 arrived from 
Knights plc
 in 2021 and specialises in third sector governance.
Weightmans LLP's 'exceptional' litigation team is particularly strong for shareholder disputes, unfair prejudice petitions, breach of contract litigation and warranty claims. Professional negligence specialist Carole Spiller heads up the regional practice, which includes Robert Jones, who has a broad practice; Damian Carter, who is a key contact for owner-managed businesses; Richard Corran, who counts corporate litigation and restrictive covenants actions among his areas of specialism; and legal director Josh Conroy, who is noted for procurement and education disputes.
Weightmans LLP's diverse client base spans the technology, investment and public sectors. Practice head Sian Evans advises clients on all aspects of commercial and residential property litigation. Working with Evans is principal associate Peter Hall, who acts for large and small businesses, private individuals and public sector bodies. Hall places a particular focus on high-value landlord and tenant disputes, as well as issues connected with the redevelopment of land.
Weightmans LLP's 'small but effective' commercial dispute resolution team has experience across a range of corporate, commercial and insolvency litigation. It is also praised for being 'right at the forefront of competition law work', handling the high-profile trucks price-fixing cartel follow-on damages group claim on the behalf of owners and lessees of over 600,000 trucks. 'Strong litigator' Mark Surguy leads the practice and counts disputes involving a civil fraud angle among his areas of specialism. He is also praised as 'an authority on e-discovery and how to use technology in disclosure'. 'Very talented' senior associate Emily Sharples is another name to note.
Weightmans LLP has a superb and growing client base in the hospitality and leisure sectors. It has a dedicated equal pay team and a strong reputation for its work in the education sector, local government and police. Head of department Jawaid Rehman has particular expertise in equal pay claims and frequently deals with cases involving embassies. The nimble team is well-regarded for its work with high profile employers where there are substantial issues of reputation or a risk of adverse publicity.
The disputed wills trusts and estates team at Weightmans LLP handles high-value matters, many of which contain multi jurisdictional aspects. The national team is led by Leeds-based principal associate Matthew Morton, and covers Inheritance Act 1975 claims, will validity, and matters pertaining to the administration of estates. In addition, the firm advises in relation to breach of trust actions and issues relating to proprietary estoppel. The practice is supported by a number of STEP-qualified lawyers and provides complementary support in areas such as employment and tax. Associate David McGuire is another name to note.
The health and safety group at Weightmans LLP  acts on behalf of care homes, schools, and healthcare bodies. Dewi Ap Thomas has significant experience in the niche of health and safety within sports. David Lewis advises in corporate and gross negligence manslaughter investigations, strengthening the practice's audit/review offering. He is also an assistant Coroner in England and Wales. The waste management, construction and manufacturing sectors offering is through Crispin Kenyon , lead partner in the London practice.
Edward Lewis and Simon Adam lead the professional negligence team at Weightmans LLP.  The team has expertise in the construction, property, cyber and financial services sectors, and has specific expertise in claims against IFAs, financial services professionals, financial institutions and SIPP providers, where Robert Crossingham  is particularly adept. Since the Grenfell tragedy, the practice has also been heavily involved with defending a large volume of cladding-related claims on behalf of construction professionals, with Paul Lowe providing advice to the Ministry of Housing, Communities and Local Government in relation to the draft Building Safety Bill.  Quentin Fox  and James Denison  are also notable team members.
Weightmans LLP's multidisciplinary team, which works on a cross-office basis, is noted for its particular expertise in the interactive video games sector. In Liverpool, Sean Crotty, who advises clients on matters such as video game development agreements, licensing and recording agreements. John Schorah is noted for his experience of transactional work, while Victoria Robertson handles commercial, IT, intellectual property and data protection matters. Manchester-based corporate partner Sarah Walton is also a key contact.
The aviation team at Weightmans LLP provides expert advice to major airlines regarding regulatory and commercial matters, while also working with a number of major aviation underwriters. 'Experienced, knowledgeable and enthusiastic' practice leader Andrew Krausz specialises in aviation litigation, with a particular focus on defending claims made against pilots and airline operators, product liability disputes, and insurance coverage.
Weightmans LLP stands out for its work on public sector finance mandates and has been particularly active for accredited funders in relation to Coronavirus Business Interruption Loan Schemes (CBILS), recovery loans and the related government guarantees underpinning the schemes. Practice head Patricia Grinyer is highly active in the public sector finance arena; her expertise includes advising on the impact of Brexit on structural funds.
The 'friendly and down to earth' team at Weightmans LLP is regularly instructed by local authorities and assists with regeneration projects. The practice also undertakes residential development and retail sector-related matters. Experienced practitioner Andrea Steventon, acting on large real estate acquisitions, leads the team together with head of the firm's Built Environment Group Karl Jackson. Brian Ghatan, who joined in 2019 from Addleshaw Goddard, is acting for several major clients and is aiming to strengthen the practice's presence in the energy sector.
Helmed by leading practitioner Colette Morgan-Ford, whose expertise involves dispute resolution and strategic advice, Weightmans LLP's client portfolio includes a number of significant private firms as well as universities and local authorities. Ian Hardman heads up the non-contentious team; he draws on decades of experience in construction and engineering matters to advise clients on a wide range of projects in the areas of retail, development and logistics.
The corporate and commercial team at Weightmans LLP is based in Glasgow and sits within the wider UK practice. Acting for private companies, public sector organisations, OMBs, start-ups, banks and investment funds, the practice focuses on M&A work, and also handles governance, joint ventures and general corporate advisory matters. Manchester-based Sarah Walton is head of service delivery for the corporate and commercial teams; key practitioners in Glasgow include Claire McCracken and Nicola Gonnella.
Weightmans LLP handles a full range of claims, including those related to road traffic accidents and industrial disease. Pamela Stevenson and Seonaid Busby jointly lead the team, which is also active in cases arising from accidents at work, public liability matters and fatal claims. In September 2020, Douglas Keir was appointed to the Sheriffdom of Lothian and Borders.
Weightmans LLP secured the services of former Turcan Connell partner Noel Ferry for the launch of new Scottish private client offering in March 2020. Ferry, who is based in the UK firm's Glasgow office, has been tasked with building out the firm's footprint in family law issues. He is a solicitor advocate with a stellar track record in high-net-worth divorces, cohabitation claims, prenuptial agreements and child relocation cases.
Weightmans LLP's Scottish offering acts as part of its wider UK team and handles a range of real estate matters with a focus on disputes. Other areas of focus include investment, property finance and portfolio management. Cassandra Auld heads the team and Claire Thornber is a key name to note.
At Weightmans LLP, the Leeds family law department is led by 'incredible divorce lawyer' Louise Walker. With particular expertise in pre and post nuptial agreements, the team also handles the treatment of inherited wealth, offshore trusts (including variation), pre marriage asset acquisition and cohabitation issues. The firm is increasingly active in landed and inherited wealth cases and is recognised for its strengths in children disputes where it covers cases involving international abductions.
Weightmans is highly active in contentious property matters connected with the hotels and leisure industry, including lease-related disputes. In addition, the firm is also prominent in cases involving the education and social housing sectors. Work for local authorities is another mainstay of the practice. Ben Mackenzie leads the team.
The London insurance practice at Weightmans LLP's collaborates with the firm's wider network of UK offices to act for clients in UK and cross-border insurance litigation matters, involving construction, energy, D&O and cyber insurance claims. Liverpool-based Rob Williams heads up the firm's national insurance practice, while London-based Edward Lewis leads the specialty and financial lines practice. Ling Ong focuses on coverage issues and Simon Durkin handles property and casualty work. 
Weightmans LLP's Liverpool-based shipping team has a broad practice that excels in both litigation and advisory work. The practice counts operators, insurers, charterers, and P&I clubs among its clients, and has a particular focus on acting for ports and terminals. In a significant recent development, Phil James departed the firm to join Roose + Partners, with Mike Burns succeeding him as the practice head.
Weightmans' cross-departmental corporate and commercial practice is headed up by the 'unflappable' Victoria Robertson, and is experienced in advising both public and private sector clients across the higher education and transportation sectors. The team handles acquisitions, reorganisations and procurement matters. Vincent King advises local authority clients and maintains a specialism in IT contracts.
At Weightmans, the employment and pensions practice group is led by Ben Daniel and handles a mix of litigation and non-contentious work for private and public sector clients. The group is experienced in appearing before the Employment Tribunal, advising on industrial relations issues, and handling risk-management projects. Nick Newman advises care providers, NHS Trusts and charitable organisations. The group also has transport and logistics sector expertise.
Weightmans acts for landlords, tenants, developers and property owners across multiple industries, with a particularly strong portfolio of pub companies, healthcare providers and local authorities. Mark Crabtree is the main partner, handling portfolio management, lease work and property investments.
Weightmans LLP garners praise for its 'strong, dependable offering'. The highly regarded team includes Andrew Cromby, who has over 25 years of commercial litigation experience, and James Denison (who is a financial services and construction disputes expert). Charles Boyne is 'a truly hands-on partner'. Principal associate Simon Adam is London litigation team manager. Mark Brenlund  joined Hextalls LTD in late 2020.
Weightmans >
Firm Profile
Weightmans is an award-winning UK law firm, employing more than 1,200 people. The firm has grown rapidly because of its focus on two key aspects of its business: its clients and its people.
The firm: Weightmans' people are determined to achieve the best result for their clients. The firm monitors results to provide value that can be measured – ensuring clients come back time and time again and that it is their preferred choice of legal service provider. As such the firm recognises the importance of its people enjoying what they do. That's why it is committed to creating a friendly and inspiring working environment.
Types of work undertaken: The firm's practice is structured into six key segments: built environment, corporates, insurance, owner managed businesses (OMB), private client and public bodies.
In brief, the firm offers a formidable reputation and heritage in insurance in which it is a leading national player; a substantial and diverse range of commercial services for public sector bodies, large institutions, owner-managed businesses and plcs; an impressive reputation in the public sector market, acting for many local, police and fire authorities and a range of NHS trusts, and a full family and private client service, including wills, tax, probate and residential conveyancing.
Weightmans is a national firm with international reach, with an extensive informal network of law firms in most foreign jurisdictions courtesy of its membership of Insurance Law Global (ILG) and Legalink.
Clients: the firm's clients include insurance companies, public sector organisations, UK plcs, multinational companies, education establishments, private individuals, SMEs and owner managed businesses.
Other offices: Birmingham, Glasgow, Leeds, Leicester, London, Manchester
Main Contacts
| Department | Name | Email | Telephone |
| --- | --- | --- | --- |
| Managing partner | John Schorah | | |
| Senior partner | David Lewis | | |
| Built environment | Karl Jackson | | |
| Corporates | Tim Lang | | |
| Insurance | Rob Williams | | |
| OMB | Paul Raftery | | |
| Private client | Carole Atkinson | | |
| Public bodies | Martin Forshaw | | |
Staff Figures
Number of UK partners : 197 Number of other UK fee-earners : 633
The Lex 100 Verdict
Liverpool-headquartered Weightmans LLP has significant presence across England and Scotland with offices in Glasgow, Newcastle, London, Leeds and more. A full-service firm with an impressive quality of work and client list, Weightmans attracts trainees looking for variety and variability in their training. A trainee comments that as a 'full-service firm I am provided with work in the areas of interest to me; the values of the firm also aligned with what I wanted from an employer'. Praised for its 'friendly culture' and 'high rate of trainee retention', one adds that it 'felt like the right fit'. The training and work on offer is comparable with larger firms: 'I believe I get the same level of responsibility as those trainee at "higher tier" law firms. The work/life balance is much better and the people are more approachable and supportive'. Trainees are afforded significant responsibility early on: 'my training is really good; others think the opportunities I am given are great when we have had discussions. We are given a lot of responsibility here and this really helps our development'. Negatives mentioned include the lower pay scale compared with rivals and some aspects of the firm's handling of the pandemic. If you are looking for a strong national firm with attractive seat options, client secondments and a friendly and supportive culture, Weightmans is a great choice.