Firm Profile > Sonderhoff & Einsel Law and Patent Office > Tokyo, Japan
Sonderhoff & Einsel Law and Patent Office
Offices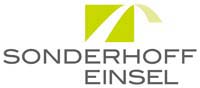 Sonderhoff & Einsel Law and Patent Office
SHIN-MARUNOUCHI CENTER BUILDING
18th floor, 1-6-2 MARUNOUCHI, CHIYODA-KU
TOKYO 100-0005
Japan
Sonderhoff & Einsel Law and Patent Office > The Legal 500
Rankings
Sonderhoff & Einsel Law and Patent Office provides expertise in IP prosecution and enforcement, as well as advising on patent valuations, drafting of employee invention rules and patent infringement cases. The firm also has tax consultants and lawyers collaborating on IP-related matters that require specialist tax knowledge. With offices in Japan, China and Europe, the practice can advise local and international clients on a range of issues. The team is co-led by Hiroshi Morita, Shogo Matsunaga, Junichi Maekawa, Rui Ueshima and Hiroyasu Ninomiya. Also notable are Felix-Reinhard Einsel, who is a member of the New York bar and a Japanese patent attorney, and Saori Maekawa, who joined from Mori Hamada & Matsumoto in 2019, specialising in trade mark matters.
Practice head(s):
Hiroshi Morita; Shogo Matsunaga; Junichi Maekawa; Rui Ueshima; Hiroyasu Ninomiya
Other key lawyers:
Testimonials
'Sonderhoff & Einsel has many very competent members in the team'
'Outstanding collaboration'
'Einsel who has excellent knowledge and gives excellent recommendations concerning the special problems and challenges of German companies and IP strategies in Japan'
Sonderhoff & Einsel Law and Patent Office >
Firm Profile
The firm:
Founded in Japan in 1910, Sonderhoff & Einsel Law and Patent Office has operated for more than 110 years in Japan as a leading firm with strong European ties. Having traditionally been among the first for German corporate clients seeking legal support in Japan, the firm presently assists a wide range of clients, not only from Japan but also from Europe, the US and China. In particular, recognizing the growing importance of China for its clients, Sonderhoff & Einsel Law and Patent Office works in close collaboration with Sonderhoff & Einsel (Beijing) Patent Agency Office, which was founded in 2012.
Today, the firm offers 15 attorneys at law, with qualifications from Japan, the US and Germany, as well as 26 Japanese patent attorneys and a Chinese patent attorney, supported by an in-house team of paralegals, technical specialists and translators. Its European roots are still evident under the leadership of patent attorney Felix-Reinhard Einsel, managing partner of the firm and the only European licensed as a patent attorney in Japan. In the past few years, our law practice has tripled in size and has added attorneys with experience at top global firms including a US-based international firm, a UK magic circle firm, as well as top five Japanese law firms.  We provide our clients with the personalized attention of a small firm coupled with our broad experience of dealing with cross-border transactions.
Areas of practice: 
With a 110-year history, the firm offers an outstanding comprehensive service to international clients. Emphasis is on all aspects of intellectual property law, including patents, utility models, designs, trademarks and unfair competition. The firm is also well-versed in global transactions with experience in a wide range of practice areas, such as general corporate and commercial transactions, mergers and acquisitions, labor and employment, life sciences, litigation and dispute resolution, finance, and aviation.
One of the competencies of its intellectual property practice is its reliable prosecution of patents covering a wide range of technology in the areas of mechanical engineering, electrical engineering and chemistry. For non-Japanese applicants, translations of patent applications into Japanese can be provided from English, German and Chinese, and for Japanese applicants, translations can be done from such languages into Japanese.
In its IP enforcement practice, Sonderhoff & Einsel counsels have developed a distinctive, cost-effective anti-counterfeiting practice that makes it a leading firm in the country. Certain patent cases handled by Sonderhoff & Einsel have become cornerstone cases in the field.
Main Contacts
| Department | Name | Email | Telephone |
| --- | --- | --- | --- |
| Managing Partner, Patent Attorney (Patent, Trademark and Design Prosecution) | Mr. Felix-Reinhart Einsel | einsel@se1910.com | +81-3-5220-6500 |
| Managing Partner, Attorney at Law (Regulatory and Finance) | Mr. Keiji Isaji | isaji@se1910.com | +81-3-5220-6500 |
| Senior Partner, Attorney at Law (Commercial Transactions and Dispute Resolution) | Mr. Atsushi Yamashita | yamashita@se1910.com | +81-3-5220-6500 |
| Senior Partner, Patent Attorney (Patent, Trademark and Design Prosecution) | Mr. Morita, Hiroshi | morita@se1910.com | +81-3-5220-6500 |
| Partner, Attorney at Law, Patent Attorney (IP Infringement Litigation and Dispute Resolution, Anti-counterfeiting, and Labour) | Mr. Shogo Matsunaga | matsunaga@se1910.com | +81-3-5220-6500 |
| | | | |
Lawyer Profiles
| Photo | Name | Position | Profile |
| --- | --- | --- | --- |
| | Mr Takashi Akabane | Patent Attorney | View Profile |
| | Ms Masako Barnard | Patent Attorney | View Profile |
| | Dr Georg Bissen | Attorney at Law (Germany) | View Profile |
| | Mr Felix-Reinhard Einsel | Managing Partner. Prosecution of patents, designs and trademarks, oppositions, invalidations, expert opinions… | View Profile |
| | Mr Daisuke Endo | Patent Attorney | View Profile |
| | Mr Keiji Isaji | Managing Partner. Civil and criminal litigations; finance regulatory and litigation; white collar… | View Profile |
| | Mr Jun Ito | Patent Attorney | View Profile |
| | Ms Yukie Kamiya | Patent Attorney | View Profile |
| | Mr Tomoyuki Kawanishi | Attorney at Law | View Profile |
| | Ms Yasuyo Kimura | Attorney at Law | View Profile |
| | Mr Takuya Kuno | Patent Attorney | View Profile |
| | Mr Junichi Maekawa | | View Profile |
| | Ms Saori Maekawa | Patent Attorney | View Profile |
| | Mr Shogo Matsunaga | Partner, Attorney at Law, Patent Attorney | View Profile |
| | Mr Hiroshi Morita | Patent Attorney | View Profile |
| | Mr Hideo Nagashima | Patent Attorney | View Profile |
| | Ms Ayuko Nemoto | partner, Attorney at Law | View Profile |
| | Mr Hiroyasu Ninomiya | Patent Attorney | View Profile |
| | Mr Makoto Ohsugi | Attorney at Law | View Profile |
| | Mr Akinori Ohta | Patent Attorney | View Profile |
| | Mr Reiko Otani | Patent Attorney | View Profile |
| | Mr Kengo Sakai | Kengo Sakai's practice focuses on general corporate matters and commercial transactions, financial… | View Profile |
| | Mr Ryoichi Shino | Patent Attorney | View Profile |
| | Mr Takeshi Shinoda | Patent Attorney | View Profile |
| | Mr Shuichi Sumiyoshi | Patent Attorney | View Profile |
| | Mr Hidehiko Suzuki | Attorney at Law | View Profile |
| | Mr Yoshihiro Takahashi | Patent Attorney | View Profile |
| | Mr Ryo Takamatsu | Attorney at Law | View Profile |
| | Mr Utahito Takeuchi | Patent Attorney | View Profile |
| | Mr Grant Tanabe | Partner, Attorney at Law | View Profile |
| | Ms Hisako Tanaka | Patent Attorney | View Profile |
| | Mr Shohei Teramae | Attorney at Law | View Profile |
| | Mr Shoji Torino | Patent Attorney | View Profile |
| | Ms Ayano Ueda | Attorney at Law | View Profile |
| | Mr Rui Ueshima | Patent Attorney | View Profile |
| | Mr Naoki Watanabe | Attorney at Law | View Profile |
| | Ms Xiaofen Wu | Chinese Patent Attorney | View Profile |
| | Mr Hiroyuki Yajima | Patent Attorney | View Profile |
| | Mr Atsushi Yamashita | Senior Partner, Attorney at Law | View Profile |
| | Ms Wakako Yamazaki | Patent Attorney | View Profile |
| | Mr Kazushige Yokoyama | Patent Attorney | View Profile |
Staff Figures
Lawyers : 15 Patent attorneys : 26 Tax consultants : 3
Languages
Japanese German English Chinese
Memberships
AIPPI LES GRUR VPP JIPA FICPI German Chamber of Commerce and Industry in Japan Swiss Chamber of Commerce and Industry in Japan German Japanese Lawyers' Association
Other
: :
Top Tier Firm Rankings
Firm Rankings