Mr Alexandre Vuchot > Bird & Bird > Paris, France > Lawyer Profile
Bird & Bird
Offices
Bird & Bird
Bird & Bird AARPI
2 rue de la Chaussée d'Antin
75009 Paris
France
Mr Alexandre Vuchot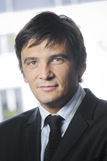 Work Department
TMT - Media
Position
Alexandre's breadth of experience enables him to provide his clients with strategic commercial solutions. Alexandre is a partner in our International Commercial Group, based in Paris. With both French and English postgraduate qualifications in commercial and corporate law, Alexandre has extensive experience of transactional matters. He is able to offer comprehensive advice on all aspects of general business law including supply and manufacturing agreements; standard terms and conditions of supply and purchase; sales; joint ventures; co-operation and collaboration agreements; strategic partnerships; and procurement and outsourcing, particularly in the telecoms, media, IT, internet and ecommerce sectors. His practice also includes advertising, marketing, sales promotion and sponsoring matters and he specialises in broadcasting and media regulation. In addition, Alexandre advises and acts on real estate matters for institutional investors, in relation to acquisition of buildings, as well as the preparation of leases and provide assistance for negotiating, renegotiating or terminating commercial leases. He has significant experience in drafting and negotiating property development agreements, agreements for delegation or assistance in project management, or general construction contracts. Complementing his commercial expertise, Alexandre leads our initiatives to support entrepreneurs in the Corporate Social Responsibility (CSR) sector, using this experience to assist our clients in the implementation of their CSR initiatives.
Languages
French, English
Lawyer Rankings
France > Industry focus > Industry focus: Luxury goods
The luxury offering at Bird & Bird operates as part of its global retail and consumer group, which covers the full gamut of corporate, commercial, intellectual property, regulatory and regulatory issues. The intellectual property department is headed by span class="legalease-display-reference" data-type="contact" data-id="130007″ data-parent-type="account" data-parent-id="12385″ data-disabled-flag="FALSE">Anne-Charlotte Le-Bihan while Alexandre Vuchot heads the competition and distribution sub-group. Data protection and IT law expert Ariane Mole recently advised a well-known drinks brand on its GDPR compliance project, which included updating its contracts with service providers, suppliers and vendors; Stéphane Leriche teamed up with Mole to assist a French fashion company with the implementation of its digital strategy as a first step towards creating an online commercial presence. Le Bihan and Géraldine Arbant acted on numerous design and intellectual property protection mandates, and Laurence Clot advised on tax and distribution issues.
France > Industry focus > Industry focus: IT, telecoms and the internet
Bird & Bird regularly assists its enviable client base with litigation, major outsourcing deals, cloud-computing matters and new technology issues such as the Internet of Things, and data protection. MACSF instructed a team led by Ariane Mole to advise on its data privacy compliance, and Stéphane Leriche teamed up with Merav Griguer to oversee CDC's migration of its messaging and collaborative tools to a cloud system. Litigation specialist Marion Barbier defended a client in a software counterfeit, unfair competition and outstanding debt action. Also notable are fintech and regulatory expert Cathie-Rosalie Joy, commercial partner Alexandre Vuchot and the Lyon-based Géraldine Arbant, who specialises in intellectual property.
France > Industry focus > Industry focus: Healthcare and life sciences
Bird & Bird's team consists of 11 partners and covers the intellectual property, corporate, data protection, commercial, employment and tax aspects of the healthcare and life sciences sector. Recent intellectual property highlights include Yves Bizollon's advice to Actavis regarding a patent revocation claim against Servier, andspan class="legalease-display-reference" data-type="contact" data-id="130007″ data-parent-type="account" data-parent-id="12385″ data-disabled-flag="FALSE">Anne-Charlotte Le-Bihan's work for a medical device manufacturer in the context of two multi-jurisdictional patent infringement actions. Clients such as Enterome instructed experts such as Emmanuelle Porte and Anne-Cécile Hansson to act on significant corporate and financing mandates, while Ariane Mole has been advising a leading global pharmaceutical company on a host of regulatory issues including market access and GDPR compliance. The tax front is covered by Laurence Clot and Alexandre Vuchot is the main name in the commercial sub-group.
Paris > Secteurs et industries > Santé et sciences de la vie
La pratique de Bird & Bird réunit une dizaine d'associés; experts dans les domaines du droit de la propriété intellectuelle et des données personnelles, du droit des sociétés, du droit commercial et de la fiscalité. Yves Bizollon représente Actavis dans une action en nullité de brevet dirigée contre Servier. Anne-Charlotte le Bihan représente un fabricant de dispositifs médicaux dans deux procédures internationales en contrefaçon de brevet. Emmanuel Porte et Anne-Cécile Hansson traitent des opérations de financement et en droit des sociétés pour le compte de clients tels qu'Enterome. Ariane Mole a conseillé un groupe pharmaceutique mondial sur des questions réglementaires, et notamment d'autorisation de mise sur le marché et de conformité au règlement RGPD. Enfin, Laurence Clot traite les problématiques fiscales et Alexandre Vuchot les questions de droit commercial.
Paris > Secteurs et industries > Technologies de l'information, informatique, internet et télécoms
Bird & Bird assiste une base de clientèle de premier plan dans la gestion de ses dossiers contentieux, d'externalisation informatique, de protection des données, et dans le traitement de nouvelles problématiques de type cloud et objets connectés. Ariane Mole conseille MACSF en matière de conformité de ses données personnelles. Stéphane Leriche et Merav Griguer ont assisté CDC sur un projet de migration de sa messagerie et pour la mise en place de nouveaux instruments collaboratifs au sein d'un cloud. L'avocate de contentieux Marion Barbier a défendu un client dans un litige en contrefaçon de logiciels et de concurrence déloyale. Participent également à la pratique: Cathie-Rosalie Joly qui est une spécialiste du secteur de la fintech et des problématiques réglementaires; l'avocat expert en droit commercial Alexandre Vuchot; et Géraldine Arbant qui est basée à Lyon et qui s'occupe des questions de propriété intellectuelle.
Lawyer Rankings
Top Tier Firm Rankings
Firm Rankings