ABS & Co. Advocates and Corporate Counsels > Lahore, Pakistan > Firm Profile
ABS & Co. Advocates and Corporate Counsels
Offices

ABS & Co. Advocates and Corporate Counsels
9 FANE ROAD
LAHORE 54000
Pakistan
ABS & Co. Advocates and Corporate Counsels > The Legal 500
Rankings
ABS & Co.
advises on a broad range of matters from company acquisitions, mergers and due diligence exercises to advising on regulatory matters, tax and other issues such as health and environmental laws. The group frequently advises the boards of directors of public and private companies on diverse issues such as internal company policy decisions and directors' duties. It has advised on a significant number of projects as well as advising some well-known clients in the telecommunication sector.
Sarjeel Mowahid
 leads the department in Lahore and
Shahrukh Iftikhar
heads the group in Islamabad. The associates in the team also garner praise.  
ABS & Co.
fields a team that is best-known for its experience in commercial and constitutional litigation in the High Court and the Supreme Court. It also has a strong arbitration practice and it has been growing its white-collar crime offering. Another area of expertise is advising on employment and labour disputes, as well as tax litigation.
Ahmer Bilal Soofi
 is a key member of the practice along with
Salman Hanif Rajput
; associate
Bakhtawar Bilal Soofi
 who is based in Lahore is increasingly acting in some major constitutional cases.
ABS & Co.
has been actively advising a variety of public and private sector clients on numerous projects including infrastructure projects and projects in the aviation and oil & gas sectors. Other sector expertise includes advising on key projects in the power and energy sectors. Under the direction of
Sarjeel Mowahid
,
Amna Warsi
and
Ayasha Warsi
the practice routinely drafts international and domestic contracts for the government, public entities and private clients.
ABS & Co.
advises on all aspects of employment law in both the public and private sectors. It is skilled at representing clients on a variety of contentious and non-contentious employment issues such as disputes relating to wages, industrial action and issues concerning employee benefits. Other strengths lie in assisting with the drafting of labour and HR policies and advising on other issues such as salary, holiday entitlements and insurance.
Ahmer Bilal Soofi
 and
Imran Ahmed Malik
 head the department.
The property and development team at
ABS & Co. Advocates and Corporate Counsels
has worked on some important development projects such as advising on the construction, development and financing of housing societies, industrial estates, five-star hotels, resorts, shopping centres, golf clubs, apartment complexes and other high-rise buildings. It frequently works with developers, sponsors, local governments and development authorities.
Sarjeel Mowahid
, 
Salman Hanif Rajput
and
Shahrukh Iftikhar
are the notable senior members of the team.
ABS & Co. Advocates and Corporate Counsels
is experienced in the registration of intellectual property rights both nationally and internationally. Clients include governments, multinational corporations, venture capital investors and high-net-worth individuals. The bulk of its work relates to advising on deals where there are issues such as software licensing, royalty arrangements or patent issues to be considered. Lahore-based
Sarjeel Mowahid
 and Islamabad-based
Muhammad Majid Bashir
  co-head the department.
ABS & Co. Advocates and Corporate Counsels >
Firm Profile
The firm: With over 30 years of experience and a team of more than 40 lawyers spread over two different offices, ABS & Co. is one of the largest and most experienced law firms in the country.
The firm provides a broad range of legal services to its clients, ranging from advice on corporate and transactional matters to dispute resolution and international arbitration.
The firm prides itself on having a strong practice in advising clients on a range of issues that cuts across diverse sectors such as real estate, power, intellectual property, finance/banking, cyber law, sports law, energy, natural resources, petrochemicals, mining and transport.
Similarly, the firm's expertise in litigation is acknowledged and widely recognised, both locally and internationally. The firm provides its clients with a full range of services in respect of arbitration and alternative dispute resolution including pre-arbitral consultations, preparation of claims and/or defences, conduct of arbitral proceedings, applying or resisting stay applications, anti-arbitration injunction applications and other arbitration related applications in court, and contesting court proceedings in respect of enforcement of foreign arbitral awards. Members of the firm's team are linked with the United Nations Commission for International Trade Law (UNCITRAL) in Vienna and have extensive experience in arbitrations under the ICC, ICSID and LCIA rules.
Over the years, the firm has developed this reputation due to the it's consistent and unwavering support to government, government-owned entities, public sector organisations, statutory bodies, diplomatic missions, regulatory agencies, regional and international companies, banks and financial institutions along with high-net-worth individuals and other publicly listed companies.
The provision of a broad range of legal services to such a diverse clientele allows the firm to bring regulatory, commercial and legal perspectives in its approach towards solving complex legal issues. The solutions the firm provides for its clients are comprehensive, innovative and, most importantly, viable.
Areas of practice
Litigation, international arbitration and dispute resolution: The firm has over 30 years of experience in civil, corporate and commercial litigation at all different judicial and administrative forums, including the Provincial High Courts, the Federal Shariat Court and the Supreme Court. The firm provides a full range of legal services in respect of arbitration and alternative dispute resolution.
Corporate and commercial: The firm has substantial experience in advising on a broad range of commercial issues ranging from conducting negotiations and finalising commercial contracts to general advice on commercial transactions.
Foreign direct investments: The firm has developed an impeccable reputation for its advice on public and private investments in Pakistan. The team is recognised for its expertise in examining bilateral investment treaties and/or free trade agreements between the Islamic Republic of Pakistan and other states, taxation treaties and international conventions.
Joint ventures: The firm has extensive experience in advising on joint ventures, strategic alliances and has advised on some of the major joint ventures in Pakistan. It is equally at home with smaller joint ventures, advising either investors or entrepreneurs in the start-up phase. Our firm is known for its expertise in rapidly developing sectors such as publishing, financial services, new media, telecoms, chemicals, aerospace, aviation, shipping, energy and e-commerce, as well as in more conventional markets such as real estate.
Intellectual property: The firm provides cutting-edge and market-leading solutions for its clients regarding the intellectual property challenges that they face. In this regard, the firm's services include brand selection, availability, search and clearance in trade marks, copyright licensing, logos, patents and other related matters. Additionally, the firm provides innovative solutions to its clients on protection of intellectual property rights, bringing enforcement actions before the courts etc.
Corporate governance: The firm frequently advises its corporate clients on legal issues which regularly affect their businesses. The firm advises on all elements of company law, including corporate restructuring, insolvency law, bankruptcy, mergers and acquisitions and establishment of new corporate vehicles.
Legislation and Policy: The firm regularly advises the Federal and Provincial Governments and various government entities on legislative, regulatory and policy issues.
Regulatory: The firm also provides legal and regulatory advice to corporate and commercial entities including public listed companies. Our deep insight into government and regulation, developed through years of advising the government and various regulatory bodies, ensures that we provide our clients with commercially driven legal advice in respect of all legal matters. To this end, we have advised on oil and gas, mining, aerospace, aviation, competition, anti-trust, environmental and corporate legal regimes.
Investment and free trade agreements: The firm is renowned for its expertise in consultative advice, drafting and policy advocacy related to investment treaties and free trade agreements. In this respect, the firm has developed a network of national and international experts who are available for contentious and non-contentious matters in respect of major economic and trade sectors including domestic regulation, international dispute settlement and offshore litigation.
The firm works by building strong relationships with in-house legal teams to provide reliable advice on matters relating to corporate governance.
Main Contacts
| Department | Name | Email | Telephone |
| --- | --- | --- | --- |
| Head of Litigation, Dispute Resolution and Int'l Arbitration | Ahmer Bilal Soofi | | |
| Head of Intellectual Property | Majid Bashir | | |
| Head of Corporate & Commercial | Sarjeel Mowahid | | |
| Head of Energy & Infrastructure | Amna Warsi | | |
| Head of Project Finance | Ayasha Warsi | | |
| Head of Property & Real Estate | Salman Hanif Rajput | | |
| Head of Regulatory & Sanctions Law Division | Daud Aziz Khokhar | | |
| Litigation and Dispute Resolution | Amna Abbas | | |
| Litigation and Dispute Resolution | Iqbal Khan Nasr | | |
| Litigation and Dispute Resolution | Usman Jillani | | |
| Corporate and Commercial | Shahrukh Iftikhar | | |
| Dispute Resolution | Imran Ahmed Malik | | |
| Dispute Resolution | Ghulam Ali Raza | | |
| Jurisconsult | Shehzad Haider | | |
| Dispute Resolution | Bakhtawar Bilal Soofi | | |
| Intellectual Property | Samar Masood | | |
| Corporate and Commercial | Ahmed Reza Mirza | | |
| Dispute Resolution | Jawad Alam Abbasi | | |
| Dispute Resolution | Scheherezaad Qureshi | | |
| Dispute Resolution | Ammarah Mahmood | | |
| Dispute Resolution | Mohammad bin Majid | | |
| Corporate and Commercial | Zainab Nasir Khan | | |
| Dispute Resolution | Masood Ahmad Khattak | | |
| Intellectual Property | Rafia Farrukh Rashid | | |
| Corporate and Commercial | Zeeshan Ali Tarar | | |
| Corporate and Commercial | Rawal Kazmi | | |
| Corporate and Commercial | Muhammad Mufakhir | | |
| Dispute Resolution | Sohail Asghar Chaudhary | | |
| Corporate and Commercial | Tajwer Khan | | |
| | Ali Raza | | |
| Dispute Resolution | Ali Gillani | | |
| Coordinator | Naveed Ahmad | | |
| Litigation Manager | Tahseen Shaukhat | | |
Staff Figures
Total Number of Lawyers : 44 Total Number of Lawyers in Islamabad : 18 Total Number of Lawyers in Lahore : 26
Languages
English Pashto Punjabi Urdu
Other
Contacts : Naveed (info@absco.pk)
Interviews
Sarjeel Mowahid, Partner, Head of Corporate & Commercial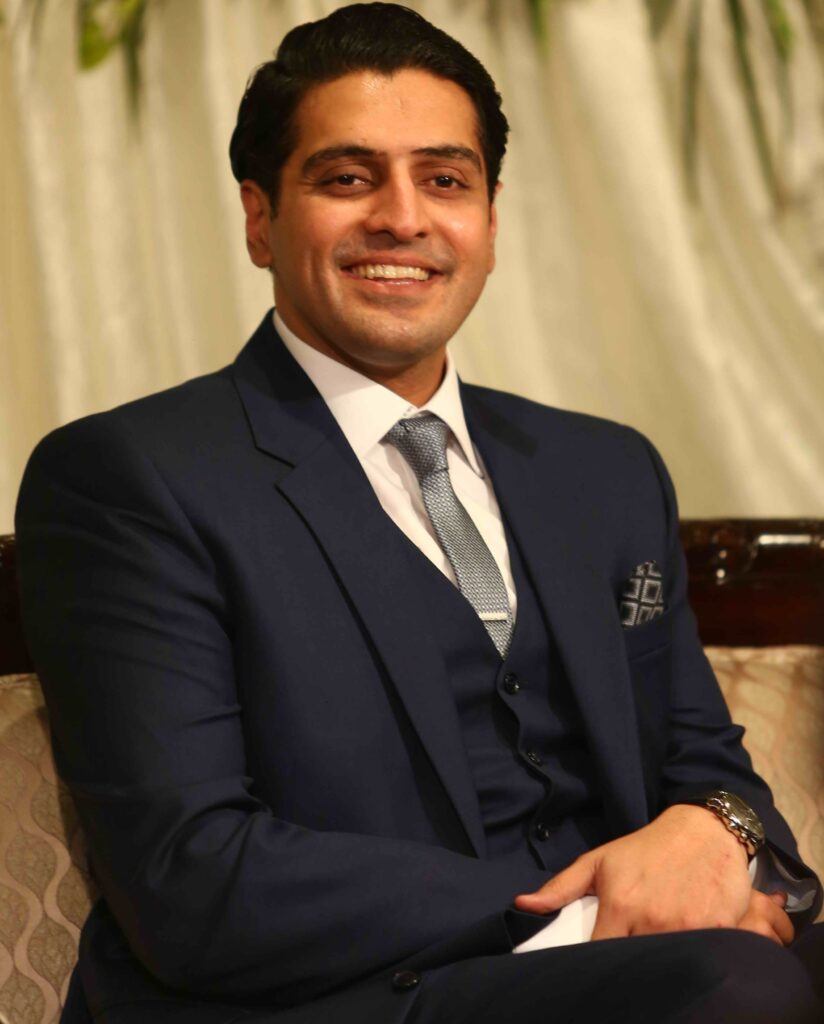 Sarjeel Mowahid, Partner ABS & CO provides an insight of the firm practice.
What do you see as the main points that differentiate ABS & CO from your competitors?
What makes us unique is our experience of thirty years in law. We command a reputation of excellence, and our team comprises of some of the brightest legal minds in Pakistan and leaders in their fields be it the contentious side or the non-contentious side.
We take pride in the fact that our firm is the 'go to firm' for state level matters/disputes and consulted by the Federation for national and international issues.
Which practices do you see growing in the next 12 months? What are the drivers behind that?
The mushroom growth of tech startups with foreign direct investments signifies a digital revolution which would mean cyber security & information technology are an emerging area of law.
However, given the recession and inflation I foresee a growth in bankruptcy & Insolvency law as well.
What's the main change you've made in the firm that will benefit clients?
I have tried to create a positive experience for our clients by:
Recruiting the right people
Training our staff to develop their skills thereby increasing efficiency
Improving accessibility & the turn-around time to existing clients
Employing SOP`s for the team to ensure the same standard of service.
Nurturing customer relationships
Ensuring the right person is utilized for the job at hand.
Is technology changing the way you interact with your clients, and the services you can provide them?
During the pandemic our firm evolved as a business. A lockdown was imposed by the government which led us to explore the option of working from home. Zoom & Microsoft Teams were primarily utilized by us for our client meetings. Surprisingly we found it easier to touch base with clients. The time saved on commute/travel or gathering attendees to an agreed location at an agreed city were no longer issues of concern. Remote meetings proved to be more effective and showed us and the clients as well that you could go through lengthy contracts, pleading, opinions etc out of the comfort of your home and save time as well.
Needless to mention we are steadily watching evolution of Artificial Intelligence in law which will have a significant impact on the profession and client services.
Can you give us a practical example of how you have helped a client to add value to their business?
A state level entity had entered a contract with a foreign lender not realizing that the lender had been provided "step in" rights under the master contract. The foreign entity had couched the same with a reference of a future contract to crystalize the said right. We were able to ensure that the "step in" rights were curbed to the maximum through negotiations in Beijing, China thereby salvaging the relationship and ensuring the project would move ahead.
Are clients looking for stability and strategic direction from their law firms – where do you see the firm in three years' time?
In my opinion local or foreign clients are always looking for a way forward. Simply put the legal practice is no longer just a hand holding exercise as a support function and occasionally lawyers have to take a leadership role i.e. structuring the transaction/project or determining the next course of action in a dispute.
As per the firm I see the same growing in the coming three years. We just started a start-up division for emerging tech companies and recently promoted three Senior Associates to Associate Partners based upon their performance. Needless to mention the firm intends to expand to Southern Punjab in the coming three years.