Firm Profile > International Trade Law Consultants > New Delhi, India
International Trade Law Consultants
Offices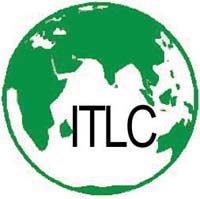 International Trade Law Consultants
B-63, Gulmohar Park,
New Delhi – 110049
India
International Trade Law Consultants > The Legal 500
Rankings
International Trade Law Consultants is adept at advising on non-contentious and litigious matters. Foreign investment, customs, anti-dumping issues, import, and export law, as well as injunctions, are all at the core of the practice.
Practice head(s):
Key clients
Angelique International Ltd.
Om Telecom Logistics Private Limited
Bharat Sanchar Nigam Limited
Indian Compressors Ltd.
Alphabet Designs Pty. Ltd.
Shree Shyam Pipe Ltd.
Pearl Engineering Company
Patil Rail Infrastructure Pvt. Ltd.
Terra Infra Development Limited
Ambica Steels Limited
Anupam Retail Limited
R & A Infracon Private Limited
Tracks and Towers Infratech Private Ltd.
JK Lakshmi Cement Ltd.
Pelican Tobacco Private Ltd.
Best Textiles Ltd.
Fab Interiors
Indian Farmers Fertiliser Cooperative Limited
International Trade Law Consultants >
Firm Profile
The firm: Established in 1992, International Trade Law Consultants is a full-service law firm in India with its primary office at New Delhi and provides expert advisory and litigation services in the fields of corporate and commercial law, with a prime focus on international trade law and its related aspects.
The Indian litigation practice of the firm is carried in the name 'Sanghi & Co', which came into being in 1978. The firm has acquired an international presence and it includes several foreign companies and reputed Indian companies. The firm has represented clients throughout the country before the Supreme Court of India, several state High Courts and has handled litigation in other countries such as the US, United Kingdom, Holland, Singapore, Malaysia and Nepal with the support of various affiliates, associate lawyers and legal attorneys, and handled various arbitration cases in and outside India.
The managing partner of the firm, Mr R K Sanghi, has been awarded 'best jurist' by the attorney general of UK and a member of Parliament. Apart from the above, the firm has participated in a mock case organised by the International Chamber of Commerce, Paris; 'Dispute Settlement Mechanism under WTO: Whether equitable to the Developing Countries' before the International Chamber of Commerce; international trade law and anti-dumping law/WTO before the European Union Embassy and Government of China, and 'Information Technology Act, 2000' at the International Fiscal Association, and on international trade law/doing business in India at the Singapore Exporters Association; intellectual property law; documentary credits (UCP 600); and Foreign Exchange Management Act (FEMA); and also published a book on 'INCOTERM' and published papers on international commercial arbitration. The firm comprises a team of lawyers and in-house professionals including a chartered accountant and company secretary.
The managing partner of the firm is an honorary advisor of the Federation of the Indian Minerals Industries (FIMI) and special invitee of the International Centre for Alternative Dispute Resolution (ICADR). He is also a former governing council member of the Federation of Indian Chamber of Commerce (FICCI), Indian Law Institute (ILI), CESTAT and co-chairman of the Indo Spain Joint Business Council. He is also a life member of the Supreme Court Bar Association, Madhya Pradesh High Court Bar Association and a member of other Bar Associations of Delhi and Rajasthan. He is also an arbitrator in the CIDRA, USA, Indian Council of Arbitration and Kuala Lumpur Regional Centre for Arbitration (Klrc).
Areas of practice
International trade law/commercial litigation: the firm specialises in advisory and litigation services in the niche area of international trade disputes, anti-suit injunction, letters of credit (UCP 600); ICC international standby practice; intermediaries agreements; custom and excise and mining cases; international commercial agreements; intellectual property laws; strategy planning; company law; incorporation of company; joint ventures and foreign collaboration; foreign investment; obtaining permission from authorities for opening of branch/liaison office of a foreign company; incoterm franchisees; distribution agreements; electricity law; power and infrastructure; oil and gas; shipping and maritime law; import and export laws and telecommunications; environment; media and entertainment; and all their related aspects for the past 20 years.
International commercial arbitration: the firm has handled various international and domestic arbitrations in India and elsewhere, and the managing partner is the panel arbitrator of various arbitration associations.
Competition law: the firm's advocates have successfully defended matters before the Competition Commission of India.
Litigation/international litigation: the firm has handled matters in the Supreme Court of India and several High Courts, arbitration tribunals and other tribunals and also handled cases in Singapore, Malaysia, Nepal, the US, UK and Holland.
Anti-dumping/WTO: the firm has handled various cases of anti-dumping before the director general of anti-dumping and allied duties and its appellate court.
Apart from the practice areas broadly mentioned above, the firm is particularly known for its work and strategy planning, and it is ranked in The Legal 500.
Main Contacts
| Department | Name | Email | Telephone |
| --- | --- | --- | --- |
| International trade | | | |
| International commercial agreements | | | |
| International and domestic commercial arbitration | | | |
| Anti-suit and foreign arbitration injunctions | | | |
| International litigation and strategy planning | | | |
| Letters of credit | | | |
| Foreign investment/joint venture | | | |
| Anti-dumping/WTO issues | | | |
| Franchise/distribution agreement | | | |
| Admiralty and maritime | | | |
| Competition/antitrust | | | |
| Intellectual property/IP enforcement | | | |
| Corporate and commercial | | | |
| Mining | | | |
| Company | | | |
| Banking and finance | | | |
| Customs, excise, GST | | | |
| Entertainment/media and broadcasting | | | |
| IT/cyber law, e-commerce, outsourcing and telecommunications | | | |
| M&A – infrastructure | | | |
| Real estate | | | |
| Electricity/energy/oil and gas | | | |
| Aviation/shipping/defence | | | |
| Immigration | | | |
Languages
English Hindi Japanese Marathi Rajasthani
Memberships
International Chamber of Commerce Commission on Commercial Law Practice (ICC Paris) Klrc (Kuala Lumpur) CIDRA Competition Bar ICADR Governing Council Member: Indian Council of Arbitration International Chamber of Commerce (India)
Other
Contacts : R K Sanghi (managing partner)
Top Tier Firm Rankings
Firm Rankings