Ashfords LLP > Taunton, England > Firm Profile
Ashfords LLP
Offices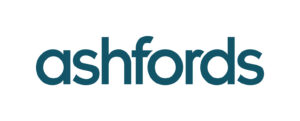 Ashfords LLP
ASHFORD COURT
BLACKBROOK PARK AVENUE
TAUNTON
TA1 2PX
England
Ashfords LLP > The Legal 500
Rankings
Ashfords LLP's 'impressive' team is most noted for its work in the technology, retail and financial services sectors. The offering in Exeter was boosted when Andrew Betteridge transferred from the Bristol office; Betteridge leads on corporate transactions, as well as heading the business services division. The commercial team is led by Brian Farrell, who assists with commercial transactional work, including in relation to the renewable energy sector. The 'superb' Mark Lomas, who chairs the firm, has developed a niche in acting for luxury fragrance clients, as well as advising on commercial intellectual property and IT law. Firm CEO Louise  Workman is a retail sector expert and an M&A veteran.
Ashfords LLP's employment practice offers a broad array of support to private and public sector employers. The team has particular experience with energy, retail and health companies. Its notable strengths include contentious work, defending clients in complex employment tribunal cases and representing directors and other executives in disputes over restrictive covenants. On the non-contentious side, it advises companies on matters including TUPE , immigration, redundancies, and other HR support issue. Charles Pallot leads the team in Exeter, working with well-regarded legal director Su Apps .
The team at 
Ashfords LLP
 is regularly instructed in corporate and personal insolvencies as well as in transactional and restructuring assignments, providing advice on cross-border and related litigation matters. Practice head 
Alan Bennett
 has '
a legendary status among insolvency lawyers in the South West
'; he is well versed in restructuring across borders and law firm insolvencies. 
David Pomeroy
specialises in land and asset recovery.
Ashfords LLP offers a full array of services related to disputed wills, trusts and estates on behalf of its high-value client base. The firm has significant experience in proprietary estoppel claims, Inheritance Act claims, and a variety of trustee matters on behalf of individuals, landed estates and charitable corporations. The well regarded Robert Horsey leads the disputed wills and trusts team while Kerry Morgan-Gould, who focuses on charities, leads the Trusts and Estates department. Barny Croft is also recommended for his work with succession disputes.
Ashfords LLP is known to provide 'consistently good and thorough advice' in housing matters. Its impressive client list includes registered providers and local authorities; together with their London team, the group is also active for several of the capital's boroughs. It covers the full gamut of work with notable expertise in development work, in which Paul Butterworth has a strong track record, This in addition to housing litigation and tenancy management matters, for which Sian Gibbon is highlighted. Together with Tim Heal, they lead the practice. Associate Isabelle Clement has expertise in advising on regeneration schemes.
The team at Ashfords LLP excels in trade mark work, managing portfolios for a number of corporates and multinationals. Its expertise spans clearance, filings and prosecutions, as well as registrations, renewals maintenance and licensing issues. The group also provides patent attorney services, with a sub-team that handles drafting, filing and prosecutions. The department is led by Carl Steele, described as 'truly an expert in his field', who has particular expertise in the retail sector. Clare Jackman, dual qualified as a solicitor and trade mark attorney, brings to bear experience in UK, European and international brand protection and portfolio management. Mark Lomas has expertise in the commercial exploitation of IP rights, while Kaya Elkiner is a patent attorney licensed to practice in the UK and EU.
Ashfords LLP has developed a technology-focused team 'peopled by experts', bringing together corporate, commercial and intellectual property lawyers. In addition to corporate transactions and investment issues, the group has experience in the implementation of national projects, as well as in data protection matters. Other areas of expertise include agile software development and blockchain issues. The department is led by corporate lawyer Chris Dyson, who is ably supported by commercial contracts expert Mark Lomas and investment funds specialist Jocelyn Ormond

. Andy Braithwaite handles intellectual property and IT transactions, and Suzie Miles is the name to note for IT transformation and outsourcing projects, as well as software licensing issues.
At Ashfords LLP, the team is particularly noted for its 'unrivalled knowledge' in issues related to the horse-racing industry, although it also receives regular instructions from clients in football and golf. Areas of expertise include regulatory and governance work, commercial agreements (such as sponsorships and merchandising), sports-related taxation and brand management issues. Rory Mac Neice is the team leader, and focuses on matters concerning race fixing and integrity issues, often supported by associate Joanne Saye

. Andy Braithwaite advises sport governing bodies and sport property owners on event agreements, sponsorships and constitutional issues.
Ashfords LLP has an 'excellent national reputation for both marine regulatory and coastal development work.' The team acts as trusted advisor in harbour orders, vessel prosecutions and arrests, for various ports and harbours in the UK. Legal director Lara Moore is 'exceptional' and 'her knowledge is unrivalled'. She heads up the practice and is particularly well versed in marine licensing matters. Charles Hattersley retired in April 2020.
At Ashfords LLP, the 'smart' team is known for its expertise in the tax aspects of reorganisations. Tax structuring is a core specialism for the group, which advises corporates and high-net-worth individuals alike. Other areas of expertise include the establishment of property funds, M&A taxation, capital gains tax, and VAT issues. Exeter-based practice head Angus Bauer is the name to note for reorganisations and complex tax structuring. Nicola Manclark in Bristol is praised by clients as 'an outstanding professional who delivers high-quality advice', with corporate and commercial tax experience.
Ashfords LLP's procurement and state aid team advises public, private and third sector clients on housing and regeneration projects, telecoms and broadband infrastructure issues, research and development, and aerospace sector matters. The group has vast experience in advising on funding structures for projects, particularly in relation to the Getting Building Fund, Local Enterprise Partnership funding and local authority funding, as well as European regional development funds. Lucy Woods leads the team from Exeter, with an increasingly active practice related to state aid, procurement and EU law instructions arising post-Brexit. Associate Ruth Yates advises public sector clients on all aspects of their contracts throughout the procurement and post-close stages. In February 2021, the group was further bolstered by the arrival of legal director Angela Watson, previously the monitoring officer for South Somerset District Council.
Ashfords LLP's commercial litigation practice acts for its roster of commercial and public sector clients on a range of disputes and counts shareholder litigation, enforcement of restrictive covenants and seeking and defending injunction applications among its specialisms. Exeter-based Andrew Perkins focuses on corporate litigation and commercial contract disputes and jointly leads the multi-office practice with Rory Mac Neice in Bristol. Changes to the team include the arrival of senior associate Anusheh Burcher from Porter Dodson LLP, who adds a breadth of commercial dispute experience, and the retirement of Jason Squire.
The team at 
Ashfords LLP
 works closely with the firm's insolvency and commercial litigation practices, and has experience in the recovery of invoice and statutory debts, enforcement of personal guarantees and cross-border matters.
Ashfords LLP's employment law team provides 'personalised, empathetic but honest' support to its clients on a wide range of matters, including restrictive covenants, TUPE, and COVID-19 matters including furlough, while on the contentious side, the team has a strong track record of work on tribunal claims and High Court cases. Specific sector expertise includes public sector, health, energy and retail. Stephen Moore heads up the team, and is praised for this work on post-termination and whistleblowing cases, while Jenny Marley is particularly experienced in acting for housing, health and social care groups in tribunal cases.
Ashfords LLP's immigration team provides key support to national, international and regional companies employing non-UK workers. The team has seen a growth in Brexit-related instructions from businesses and individuals, advising on EEA matters, EU nationals' right to work, and the EU Settlement scheme. It also offers support acquiring Tier 1 and 2 visas, assisting companies in sponsorship matters, and immigration issues regarding corporate transactions. Kirsty Cooke leads the team and acts for a number of clients in the care and healthcare sectors.
Ashfords LLP has considerable experience in advising banks, government agencies and corporate clients acting as lenders in an array of finance transactions. Its offering includes property and development finance; commercial banking; and trade and project finance. Practice head Rebecca Dury is also well versed in cross-border matters. Ed Hobbs has know-how in energy and infrastructure finance.
The expanding agricultural team at Ashfords LLP offers a diverse set of services to clients, across property, corporate, regulatory and contentious matters. The practice, which has been growing its client base, has recently brought in three new partners, most notably Susie Murray, who joined from Stephens Scown LLP, where she headed up the rural team in Devon. She focuses on property law, with a niche focus on equestrian matters. Darren Blackburn heads the practice from its Exeter office, with an emphasis on property transactions for companies and high-net-worth individuals. Jonathan Hickman is also regarded for his wide-ranging expertise in private client matters.
Ashfords LLP's charities team focuses on contentious trust and probate matters, with a particular emphasis on inheritance and proprietary estoppel claims. Kerry Morgan-Gould leads this arm of the team, which frequently represents national, household name charities, with support from the wider contested wills and trusts team.  The firm has also been developing its trust administration team, providing dedicated tax advice to the sector. The 'knowledgeable and helpful' Barny Croft is also highly regarded.
Ashfords LLP advises a broad range of clients, including business owners, entrepreneurs, high-net-worth individuals, and farming clients. The team is split across four offices in the South West, each allowing it to connect to local clientele effectively. Team head Zoe Porter is based in Exeter and focuses on divorce matters for high-value clients, while Taunton-based Jayne Turner specialises in complex asset protection cases involving pensions, inherited wealth and investment portfolios. Samantha Newton is highly involved in the Bristol team, whose experience is in international relocation cases for children.
With a strong base of landed estates and other agricultural clients,
Ashfords LLP
 offers a full range of private wealth and probate services. The team has experience advising on succession, tax planning, wills and property relief claims for high-net value individuals, families and businesses.
Kerry Morgan-Gould
 and
Michael Alden
co-head the Exeter-based firm, with Alden personally focusing on the landed estate clientele. The firm has also been developing a niche in trust administration, with an emphasis on tax advice.
David Wood
 joined from 
Langleys Solicitors LLP
.
Ashfords LLP
has experience in the energy, waste and leisure spaces; it covers the full life cycle of projects, and is noteworthy in low carbon matters. The team's client portfolio includes project sponsors, lenders and local authorities.  Practice head
Brian Farrell
 is considered to be '
conscientious, thoughtful and patient
'; he is knowledgeable in drafting and negotiating contracts. 
Clare Brewer
 specialises in project finance transactions, while 
Mark Manning
 also handles construction and engineering disputes.
Ashfords LLP takes a cross-discipline approach, so it can offer clients support in employment, construction, dispute resolution, procurement and finance matters. Instructed by local government organisations, it provides those with 'practical and commercially pertinent advice.' Practice head Lucy Woods is busy with state aid, procurement and EU law related instructions. Melissa Jones left the firm in June 2020 for a role at the Department for Education, while planning specialist Robin de Wreede joined the team from Davitt Jones Bould in February 2021.
Ashfords LLP's skillset is broad; it acts for clients such as house builders, registered providers, contractors and investors, among others, in a wide range of real estate matters. The team, which offers 'sound commercial advice', is regularly active in projects, developments and urban regeneration. Practice head Kate Topp is experienced in sales and purchases of properties. Tim Heal advises on the development of residential and commercial property. Emma Warren is another key contact.
Ashfords LLP
 fields a '
a talented group of individuals' 
who advise on regeneration schemes, procurement of construction projects and construction contracts. The team has considerable know-how in related disputes; this is also the area of expertise of practice head 
Patrick Blake
 and 
Stephen Homer
. The client portfolio includes contractors, local authorities and waste and utility companies.
Ashfords LLP's team is noted for having 'extensive knowledge of planning law', for which it is instructed by clients from the house builder and public sector. It is experienced in compulsory purchase and compensation (CPO) and community infrastructure levy issues; practice head David Richardson is well versed in this work. He often acts on residential and mixed use developments. Legal director Duncan Moors is a key contact for local authority clients and Lara Moore, also a legal director, specialises in marine planning.
Ashfords LLP handles a range of property disputes, with a 'strong and genuine specialisation in this area.' The team acts for landowners, landlords and tenants, and is led by Sian Gibbon, who is particularly well versed in advising public sector clients. It has experience in commercial landlord and tenant cases, dilapidations, and commercial lease disputes. Other noted practitioners are Rob Nicholson, James Hemsley, and associate Marjorie Batten. Warren Reid joined from Thrings LLP in May 2020.
Ashfords LLP's practice includes advising on television production and adtech contracts, as well as advertising and marketing, rights clearances, pre-production issues and rights exploitation. Key partner Tom Phipps also has expertise in data protection and privacy issues.
Operating out of Exeter, the 'outstanding' team at Ashfords LLP advises  local councils on all local government matters, including employment, planning, procurement, and dispute resolution. Practice leader Lucy Woods has experience of matters including state aid, procurement, and compliance, especially relating to housing developments owned and operated by local authorities. She works alongside Elizabeth Gibson, who is known for her expertise in procurement and local government matters. In Bristol, Paul Butterworth focuses on major real estate regeneration and development projects.  Robin de Wreede joined from Davitt Jones Bould in February 2021, while Andrew Rothwell retired in April 2021.
The team at Ashfords LLP is well known for its experience in the technology, retail and financial services sectors, running a wide variety of transactions from the Bristol office, including management buy-outs and buy-ins, M&A and corporate restructuring matters. Andrew Betteridge leads the corporate department and the business services division, and has experience in venture capital investments. Chris Dyson leads on the firm's technology sector work, advising investment funds and growth companies. Jocelyn Ormond is an M&A lawyer with a focus on the health care and life sciences sector.
Ashfords LLP's 'always commercial' dispute resolution team has been particularly active in IT, professional negligence, data protection and jurisdictional disputes. It also has a growing risk advisory practice, led by legal director Ben Derrington, which advises clients, particularly in the construction, waste, food and manufacturing sectors, on a range of contentious regulatory issues. Practice head Rory Mac Neice specialises in financial and technology sector litigation and counts product recall advice among his other areas of expertise.
Ashfords LLP's Bristol-based health and safety practice offers a strong array of services to its high profile clients. The team is particularly versed in workplace accidents, fire safety, and product safety issues, the latter in both food and medical contexts. It also serves on many public sector panels. Ben Derrington leads the practice, advising on food safety issues involving labelling.
Ashfords LLP defends claims against financial services, construction and legal professionals, but it stands out for its specialism in bloodstock, with a strong veterinary clientele. The team is led by commercial litigator and veterinary sector specialist Rory Mac Neice. Stephen Homer takes the lead on construction-related negligence claims. Senior associate Chris Freeman, who splits his time between London and Bristol, focuses on claims involving solicitors, valuers and project monitors.
The team at 
Ashfords LLP
is well positioned to advise NHS clients as well as independent sector clients such as charities, private health operators, and investors. Its service offering includes handling M&A, joint ventures, agreements, regulatory compliance and disputes.
Jocelyn Ormond
 is noted for having a '
great combination of domain expertise and pragmatism
', and handles a variety of transactions in the sector. He leads the practice together with legal director
Ben Tarrant
, who also has experience in the real estate sector.
The members at Ashfords LLP are noted for being 'excellent communicators'; the team is well versed in property transactions, regeneration projects, real estate investments, and property development and finance. Its client portfolio sees several names from the franchise sector in particular. Led by Andrew Worley, it also includes residential matters specialist Kate Topp as well as social housing experts Paul Butterworth and associate Isabelle Clement. Warren Reid joined from Thrings LLP in May 2020.
Ashfords LLP supports its clients in the whole life cycle of a project, and covers here contentious as well as non-contentious environmental matters. The members have particular strong expertise in the waste sector and advises food producers, energy companies, developers and funders. Development-specialist Brian Farrell and Ben Derrington, who combines environment, health and safety expertise, jointly lead the practice.
Able to provide a 'good overview of the market from multiple perspectives', Bristol-based firm Ashfords LLP is well placed to provide a 'very proactive and commercial service' to its core roster of fund clients and a growing number of company stakeholders engaged in tech-focused venture capital work. Chris Dyson is 'very easy to deal with' and provides 'very pragmatic' advice to single funds, as well as investor syndicates, on domestic and international fundraisings and exits. Andrew Betteridge is also one of the more experienced members of the team and is well regarded by a balanced mix of funds and growth company clients. Rory Suggett co-heads the team alongside Dyson and has particular expertise in advising emerging companies and investors.
Ashfords LLP impresses with a trade mark filing practice that outperforms many larger firms, with a combined attorney and solicitor offering and a client list that features a number of prestigious luxury brands. Exeter-based practice head Carl Steele and his team assist with the full range of trade mark, copyright and design matters, including commercialisation agreements, litigation and transactional matters for which the team joins forces with the firm's corporate and private equity colleagues. Anti-counterfeiting matters, in particular for clients from the beauty and cosmetics sectors, and trade mark issues involving China, including bad faith trade mark registrations and customs issues, are also handled. Based primarily in the South West, the firm also has an office in London.
Ashfords LLP's team is best known for contract disputes, applications for emergency relief, committal proceedings and fraud and asset tracing claims. Other areas of strength include company/partnership disputes, claims against company directors, professional negligence actions, cross-border/multijurisdictional disputes and debt recovery matters. James Crighton leads the dispute resolution team in London, while Bristol-based partner Rory Mac Neice is the firm-wide practice head.
Ashfords LLP represents a significant number of national charities in all types of litigation and is respected in this sector for its contentious trusts and probate work. Key areas of expertise include advising on proprietary estoppel claims and claims under the Inheritance Act in addition to reputation management issues. Team co-head Kerry Morgan-Gould continues to excel on various contentious legacy matters. Robert Horsey is another known name for his work on all aspects of contentious trust and estate administrations. John Toth co-heads the charities practice on non-contentious matters.
Ashfords LLP's construction team is well regarded for its advice to a number of local authorities, with key clients including many London borough councils. It also acts for developers and contractors on energy projects, regeneration schemes and mixed-use developments. Jessica Taylor leads the team, with experience advising housing sector clients.
Ashfords LLP >
Firm Profile
Ashfords are valued legal partners to a wide range of corporate, public sector and private clients across the UK and internationally; counted on by clients to get the right result whether that's delivering commercial objectives, protecting family assets, making investments or solving disputes.
The firm has five UK offices and through its international network can support clients in over 70 countries worldwide.
CEO: Louise Workman
Executive Board:
Chair & Head of Real Estate Division – Tim Heal
Head of Commercial Division – Andrew Betteridge
Head of Private Wealth – Michael Alden
CFO – Philip Strange
Legal services and sector specialisms include:
Services
Banking & Finance: Rebecca Dury
Business Risk & Regulation: Ian Manners
Commercial: Brian Farrell
Construction & Infrastructure: Patrick Blake
Corporate: Rory Suggett
Disputes: Andrew Perkins
Employment: Stephen Moore
Family: Zoe Porter
Immigration: Kirsty Cooke
Intellectual Property: Carl Steele
Planning: David Richardson
Property Litigation: Sian Gibbon
Private Wealth: Michael Alden
Real Estate: Kate Topp
Residential Property: Susie Murray
Restructuring & Insolvency: David Pomeroy
Tax: Angus Bauer
Trusts & Estate: Kerry Morgan-Gould
Sectors:
Charities; Energy & Resource Management; Food & Drink; Healthcare, Digital Health & Lifesciences; Homes, Communities & Regeneration; Ports, Harbours and Coastal Development; Public Sector; Retail; Rural; Sport; Technology
Main Contacts
| Department | Name | Email | Telephone |
| --- | --- | --- | --- |
| CEO | Louise Workman | | |
| Chairman | Tim Heal | | |
| Head of Commercial Services Division | Brian Farrell | | |
| Head of Real Estate Division | Kate Topp | | |
| Head of Private Wealth Division | Michael Alden | | |
| Head of Technology Sector | Chris Dyson | | |
| Head of Commercial Litigation | Andrew Perkins | | |
| Head of Employment | Stephen Moore | | |
| Head of Construction and Infrastructure | Patrick Blake | | |
| Head of Property Litigation | Sian Gibbon | | |
| Head of Real Estate | Kate Topp | | |
| Head of Restructuring and Insolvency | David Pomeroy | | |
| Head of Intellectual Property | Carl Steele | | |
| Head of Risks & Regulation | Ian Manners | | |
| Head of Residential Property & Head of Agriculture | Susie Murray | | |
| Head of Trusts and Estates | Kerry Morgan-Gould | | |
| Head of Banking & Finance | Rebecca Dury | | |
| Head of Corporate | Rory Suggett | | |
| Head of Family | Zoe Porter | | |
Staff Figures
Number of UK partners : 74 Number of other UK fee-earners : 183
Memberships
ISO:9001 Quality Management The Law Society's Conveyancing Quality Scheme (CQS) The Specialist Quality Mark (SQM) Law Society Family Law Accreditation Law Society Personal Injury Accreditation Law Society Mental Capacity (Welfare) Accreditation Lot 2a and Lot 3 of the Crown Commercial Services Wider Public Sector Legal Services Framework (RM3788) London Boroughs Legal Alliance NHS SBS Cyber Essentials Plus
Diversity
ENVIRONMENT, SOCIAL AND GOVERNANCE
Ashfords engages in a wide and ever-growing range of actions to support the social, economic and mental wellbeing of our communities inside and outside the firm.
Our ESG Programme focuses on three priority communities:
THE GREEN COMMUNITY
To ensure sustained and meaningful action, our environmental strategy is based on three core actions: "Manage, Minimise and Improve":
Manage: manage the impact our operations have on the environment, make environmentally conscious management decisions, and promote a firmwide green culture;
Minimise: take steps to reduce our consumption of materials and energy, minimise waste and pollution, and meaningfully reduce our carbon footprint;
Improve: actively improve the environment in the areas in which we live and work with a focus on increasing biodiversity.
We take our responsibility to the environment very seriously by publicly reporting our annual emissions and committing to reducing our year-on-year figures. Our other activities includes carbon offsetting through the UN Carbon Neutral Now Initiative, planting trees, reducing waste (with zero waste to landfill), and procuring local suppliers with green supply chains wherever possible. We have plenty more actions planned in the pipeline for the coming year.
THE ASHFORDS COMMUNITY
We want to provide a positive, rewarding and supportive environment for all employees. We do this through supportive initiatives such as staff discounts at local businesses, holiday purchase scheme, providing a robust health package, and introducing a flexible work policy.
Ashfords is also a strong advocate for supporting mental health, and recently launched a mindfulness app for employees. This sits alongside dedicated mental health awareness training, weekly movement and mindfulness activities, free access to counselling and alternative therapies, and additional life support such as money management webinars.
We are committed to promoting Diversity and Inclusion within our teams. We already have a strong set of initiatives in place (such as Apprenticeship schemes to improve Access to Law; post-maternity support; skills-based hiring processes; DEI training). We know we can always do more, the Board instigated a Diversity Action Group to spearhead substantial change in the coming years, with Diversity and Inclusion taking on a larger presence to ensure everyone is empowered to be the best that they can be.
OUR LOCAL COMMUNITY
We actively contribute to our local communities and aim to provide support where it's needed most through staff volunteering and fundraising, as well as financial support through The Ashfords Foundation.
THE ASHFORDS FOUNDATION
We provide financial resources to support local community organisations. We do this through two core funding streams i) Supporting Communities (a small one off grant to support small charities and similar organisation) and ii) Preserving Communities (larger grant sums with potential to secure funding over several years).
Our charitable mission is to make a real difference in the lives of these communities. As a grant making Foundation, we can only be as effective as the organisations we support. They are at the very heart of our mission. https://www.ashfordsfoundation.org.uk/
DIVERSITY REPORT
Here is a link to our diversity statistical report from August 2022: https://www.ashfords.co.uk/media/5122/ashfords-diversity-stats_2022_ecd.pdf
Client Testimonials
CLIENT: Mark Wheeler, Chief Executive Officer,
COMPANY/FIRM: Driver Group
TESTIMONIAL: Ashfords are one of the few firms that do offer a real 'full service' approach, we have used them for a wide range of business and commercial advice. The construction partners we work with have introduced us to their colleagues who specialise in planning, regulatory, employment etc and we have seen a strong client focussed customer ethos across the spectrum, with sound commercial and practical knowledge underpinning all of the work undertaken. We have yet to find a weak link in the Ashfords chain and look forward to working with them for many years to come.
---
CLIENT: David Jackson, executive chairman
COMPANY/FIRM: Altus Ltd
TESTIMONIAL: The Ashfords technology team work hard to achieve the desired outcome; they respond promptly, confidently and accurately to our needs…I would not hesitate in recommending them.
---
CLIENT: Michael Mueller, CEO
COMPANY/FIRM: Form3
TESTIMONIAL: Ashfords have been great partners to our business ever since the company was established in 2016. Based on a combination of good knowledge of the fintech sector and strong expertise in enterprise technology, the Ashfords team have provided us with highly effective support in various investment and commercial initiatives.
---
CLIENT: Anonymous
COMPANY/FIRM: Anonymous
TESTIMONIAL: We cannot thank the disputed wills and trusts team enough for your ongoing support and professional knowledge. You have gone above and beyond anything we could have expected from a solicitor. This is, and always was, about justice for our mum's life of hard work and love for her children. All that you have done for us and for mum is really so appreciated and we thank you from the bottom of our hearts.
---
CLIENT: Jennifer Chamandi
COMPANY/FIRM: N/A
TESTIMONIAL: I'd like to thank the intellectual property team at Ashfords for supporting me through the protection of my brand and designs. The patent was particularly significant in capturing the judges' attention.
---
CLIENT: Mark Caroe, partner
COMPANY/FIRM: Eden Ventures
TESTIMONIAL: We've worked closely with the Ashfords CoComm team for many years across our portfolio, including on investment rounds and the subsequent sale of NewVoiceMedia. Ashfords provided us with the excellent support we have come to expect from their team – their market knowledge and commercial advice are second to none.
---
CLIENT: James Cole, founder and CEO
COMPANY/FIRM: Route1
TESTIMONIAL: We are pleased to have closed this round in record time and with the usual excellent service from Ashfords and the CoComm team. These funds will enable Route1 to further leverage its technology solution for clients and candidates in the post GDPR legal recruitment environment.
---
CLIENT: Francesca Rhodes, Finance Director
COMPANY/FIRM: Homes for Lambeth
TESTIMONIAL: The team at Ashfords provided valuable, insightful, timely and pragmatic advice and support to Homes for Lambeth as we designed and implemented the company structure, governance arrangements, policy framework and key documents to enable the company to trade; their knowledge of corporate law, banking, local authority context, and housing development structures was instrumental in building the foundations for Homes for Lambeth's success and ultimately for the delivery of more and better homes for the people of Lambeth.
---
CLIENT: Kieran Daya, national land and development director
COMPANY/FIRM: Galliford Try Partnerships
TESTIMONIAL: All partners who I have dealt with at Ashfords are very hands on – they do the work as well as manage the relationships. That's not to say that the teams beneath them are not capable, they very much are, but I always felt like I was getting the right level of lawyer for the job in hand. Where the job required a partner to both front the matter and do the work, this happened. There a number of standout lawyers who I highlight as follows: Tim Heal – Tim is the head of the real estate team and oversees our relationship. Tim is both responsive and helpful, with the rare skill-set of being extremely 'commercial' which every solicitor claims to be but very few are. We know that when we give Tim a problem, he either sorts it out or tells us how to do so. Kate Topp can only be described as 'best in class'. She is a Rolls Royce property solicitor and her team manage our day-to-day transactional work. Something that sets Kate apart is how she applies her knowledge of the development industry; she is able to communicate with us in a language we understand from graduate to chief executive. Lastly, Ian Ramsay Tompkins – a name to watch within real estate in the South West.
---
CLIENT: Manisha Patel, legal manager
COMPANY/FIRM: Catalyst Housing
TESTIMONIAL: Paul Butterworth is professional, approachable and able to communicate in terms I could understand. He provides pragmatic and effective advice, is practical-minded and available at all times. Paul always applies a positive approach to resolving problems whilst remaining calm under pressure, together with applying acute attention to detail to deliver results in a timely manner.
---
CLIENT: Gordon R. Riddock MCIOB, Project Director,
COMPANY/FIRM: Stace LLP
TESTIMONIAL: Jessica Taylor (Partner) is very professional and approachable. Her extensive legal knowledge is coupled with a robust and very fair and considered approach to all legal issues. Her practical and commercial advice is always communicated in clear understandable terms.
She has a positive and engaging approach to resolving problems and a razor sharp attention to detail. Jessica is by far my favourite construction lawyer and I would be happy to recommend her. She is a pleasure to work with both professionally and on a personal level and I look forward to working with her in the future.
---
CLIENT: Barry Thomson, partner consultant
COMPANY/FIRM: ART Surveyors
TESTIMONIAL: I have had the pleasure of working with Paul Olliff on a number of projects over the last 10 years or so, and during recent years while you have been at Ashfords. Our work together has mainly involved the sale and purchase of commercial investments in London on behalf of non-resident entities and I have always enjoyed the collegiate approach which we have used in our work together. I have always found your legal advice to be of the highest order and always provided often within tight time frames. The help of your litigation team at Ashfords was also extremely helpful in one particular instance recently.
---
CLIENT: Caroline Plumb, founder and CEO
COMPANY/FIRM: Fluidly
TESTIMONIAL: Rory Suggett and the CoComm team at Ashfords are superb. They are responsive, knowledgeable and have a good sense of where the market is at and what the key issues are to focus on. I especially value his pragmatic, commercial advice – always delivered in a clear, straightforward way which provides confidence and direction while keeping momentum on a deal.
---
CLIENT: Simon Calver, head of investments
COMPANY/FIRM: BGF Ventures
TESTIMONIAL: Ashfords' ongoing support for BGF Ventures in this NewVoiceMedia transaction was excellent. Chris Dyson and the CoComm team at Ashfords were very responsive and worked tirelessly to get the deal over the line despite the challenges and time differences with many overseas parties.
---
CLIENT: Matt Smith, Operations Manager
COMPANY/FIRM: Fastershire Broadband
TESTIMONIAL: Lucy is the consummate professional, she has an excellent knowledge and an eye for detail. Whilst she is extremely assertive in her representations she is also able to empathise with the client and translate the implications of often complex legal issues in a clear and concise way. I wouldn't hesitate to recommend Lucy to anyone.
---
CLIENT: Emma Leake and Rob Powe
COMPANY/FIRM: Wichelstowe LLP (a joint venture between Barratt Homes and Swindon Borough Council)
TESTIMONIAL: David Richardson provided us with excellent support in relation to the completion of our Section 106 agreement. Advice was clear and concise, demonstrating a strong understanding of our project and objectives for the development. We particularly welcomed the approach to problem-solving with proactive and effective solutions found. Resource was available when required with someone available at the end of the phone whenever we had any queries.
Legal Briefings
Charity begins at home

George Wilkinson, secretary to the Ashfords Foundation, outlines the positive benefits to law firms of getting serious about their charity work I am frequently asked why Ashfords established a charitable foundation. Having explained the why and the how, almost invariably the next remark is: 'Why didn't we think of that?'