Firm Profile > SSEK Legal Consultants > Jakarta, Indonesia
SSEK Legal Consultants
Offices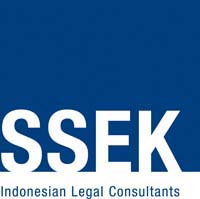 SSEK Legal Consultants
MAYAPADA TOWER, 14TH FLOOR
JL JEND SUDIRMAN KAV 28
JAKARTA 12920
Indonesia
SSEK Legal Consultants > The Legal 500
Rankings
SSEK Legal Consultants >
Firm Profile
The firm:  SSEK was formed in 1992 with a vision of creating a modern Indonesian law firm capable of delivering legal services at the highest international standard. SSEK has nearly three decades of experience helping multinationals and domestic companies navigate Indonesia's complex regulatory environment to minimize risk, maximize investment and achieve their business goals.
SSEK is described as a "high-caliber and sophisticated" firm that gives "thorough and effective advice" (Chambers Asia-Pacific).
SSEK's attorneys combine the highest levels of local knowledge and international expertise. Our overriding priority is looking after our clients' interests. We understand not only the legal environment as it affects clients but also their business and the business environment in which they operate.
SSEK's experience enables us to anticipate and understand the government's position in ambiguous situations. Utilizing a significant network of contacts in government departments and agencies, and our extensive computerized database of Indonesian law, opinions, and work product, we are able to advise clients on likely government policy positions when laws and regulations do not provide clear guidance.
SSEK is a six-time Who's Who Legal Indonesia Law Firm of the Year, has twice been named Indonesia Law Firm of the Year by Chambers & Partners, and has been an Asian-MENA Counsel Law Firm of the Year every year since 2009. We have received a number of Deal of the Year honors, including most recently M&A Deal of the Year from the Asia Legal Awards and the Asian Legal Business SE Asia Law Awards for our work as Indonesian counsel in Grab's acquisition of Uber's Southeast Asia business, and Asian-MENA Counsel Deal of the Year for advising on the formation of the Indonesian Oil and Gas Holding SoE.
SSEK is recognized by multiple legal directories as a leading firm in Indonesia across all major practice areas, and our partners and foreign legal advisers have received numerous individual awards and recognitions, including from The Legal 500, Chambers & Partners, IFLR1000 and Asia Law & Practice.
The amalgamation of skills and holistic focus means that many clients consider SSEK's role to be not just that of a legal representative, but also that of a trusted partner – the first point of reference and a reliable source of guidance.
Areas of practice: Banking, finance and insurance: SSEK advises on all aspects of establishing and operating financial institutions in Indonesia. As well as providing regulatory advice, the firm prepares loan agreements and security documents for financial institutions and advises clients on mutual funds and pension plans, project finance and syndicated commercial loan transactions.
Capital markets and securities: SSEK advises issuers, underwriters and investors in stock, bond, convertible bond and commercial paper transactions, and assists clients with IPOs and strategic financing alternatives.
Dispute resolution: The firm helps clients develop appropriate strategies and claims in the event of a dispute while identifying any reasonable grounds for settlement and compromise. SSEK also advises clients on the merits of arbitration and related contractual requirements, acts as counsel in arbitral proceedings and as special liaison counsel in litigation proceedings.
Energy, mining and natural resources: SSEK enjoys a strong international reputation in the coal and hard-rock mining sector. The firm also assists investors in the forestry and palm oil plantation business.
Infrastructure and project finance: SSEK has extensive experience in project finance for the oil and gas, energy and mining sectors. The firm acts as counsel to developers and lenders in all types of infrastructure development projects, including multimillion dollar private power, toll road, telecommunications and water supply projects, as well as natural gas pipeline and mining projects.
Labor and employment: The firm advises corporate clients on severance matters, personnel policies and work rules, employment contracts, collective labor agreements, pension funds, secondment arrangements, mandatory training and social security programs. In the event of a labor dispute, SSEK represents its corporate clients in settlement negotiations and appears before the relevant administrative tribunals. SSEK also arranges work permits, visas, residency permits and related governmental approvals and filings.
Mergers and acquisitions: The firm has worked on many high-profile acquisitions involving both private and publicly listed companies in a variety of sectors. SSEK advises on regulatory compliance and related due diligence and document preparation.
Real estate: SSEK advises on all types of real estate transactions, including rendering assistance and advice on the acquisition, sale and relinquishment of land. It negotiates and drafts commercial leases of all sizes and complexity, and assists clients in the co-ordination of large real estate acquisitions for hotel developments, industrial use and infrastructure projects.
Shipping: SSEK regularly advises clients on compliance with cabotage rules and the implications for foreign investments in the domestic sea transportation industry.
Technology, Media and Telecommunications (TMT): The firm represents multinational clients entering the Indonesian telecommunications and IT sector, advising on regulatory and licensing issues for companies entering the market, and providing continuing advice on all aspects of their operations, including procurement, employment and tax law. SSEK is active in advising clients in the growing e-commerce sector including on issues related to e-money and online payment services. We also advise clients on data privacy and protection issues.
Main Contacts
| Department | Name | Email | Telephone |
| --- | --- | --- | --- |
| Managing partner | Denny Rahmansyah | dennyrahmansyah@ssek.com | +62 21 521 2038 / +62 21 2953 2000 |
| Communications department | David Eyerly | davideyerly@ssek.com | +62 21 521 2038 / +62 21 2953 2000 |
Staff Figures
Number of lawyers : 70
Languages
English Indonesian
Memberships
American Chamber of Commerce in Indonesia Employment Law Alliance First Law International The Law Firm Network Transatlantic Law International The Interlex Group
Notable Cases
Advised PT Pertamina, Indonesia's largest state-owned energy company, on the formation of the Indonesian Oil and Gas Holding SOE, a USD 4 billion deal that results in the creation of Indonesia's largest state-owned holding company.
Acted as Indonesian counsel to Vision Fund, the venture capital arm of SoftBank, as part of its investments in Grab Inc., the leading Southeast Asian ride-hailing app that is quickly becoming the region's leading everyday app, and Tokopedia, the largest e-commerce platform in Indonesia
Acted as Indonesian counsel to GE in connection with the global acquisition by Wabtec Corporation of GE's Transportation business, and then acted as Indonesian counsel to GE in the global acquisition of GE's Distributed Power business by Advent International.
In separate transactions, represented the British multinational Rentokil Initial 1927 plc, through its Indonesian subsidiaries, in the acquisition of PT Aardwolf Pestkare Indonesia, a limited liability engaging in the business of pest control services, and PT Pink Services Indonesia, a limited liability company providing hygiene services.
Assisted MNC Land, a leading Indonesian property company, in its collaboration with the Trump Organization on the "Trump Residences Indonesia," two ultra-luxury integrated developments in Indonesia. SSEK was the only Indonesian law firm appointed to work on the projects.
Assisted Ovolo Group with the acquisition of a resort hotel in Bali. This was the group's first property outside of Hong Kong and Australia.
Acted as Indonesian counsel to a foreign sovereign wealth fund that specializes in real estate investment and management services in connection with a contemplated joint venture with a Singaporean co-working space provider to develop co-working spaces across Asia.
Assisted WeWork on the opening of its newest location in Jakarta, in one of the most strategic areas in the Indonesian capital. SSEK worked with WeWork on the deals for its previous spaces in Jakarta.
Advised PT Risland Sutera Property, part of Country Garden Group, on the acquisition of several plots of land for a large residential development.
Assisted a leading micro-investment app in obtaining a Mutual Funds Sales Agency (APERD) license from Indonesia's Financial Services Authority (OJK). This was the first time in Indonesia that a foreign direct investment company had obtained an APERD license from the OJK.
Advised Xiaomi, the large Chinese electronics company that makes and invests in smartphones, mobile apps, laptops and related consumer electronics. on its investment in Indonesia.
Represents China Shenhua, one of the largest developers of coal-powered IPPs in China, as the developer in several major power projects in Indonesia.
Work with a major water infrastructure provider out of the Philippines in bidding for water projects in Indonesia, which includes regulatory advice, joint venture structuring and preparation of bid documents.
Acted as Indonesian counsel to a Middle Eastern petroleum and natural gas company in relation to its joint venture development agreement with PT Perta.
Client Testimonials
CLIENT: CEO
COMPANY/FIRM: PT Raiz Invest Indonesia
TESTIMONIAL: "I have always found [Dewi Savitri Reni] dependable, efficient and unfailingly punctual. In fact, I have never worked with a person who gives as much attention to detail as she does. Also, her willingness to take on difficult projects and see them to successful completion has repeatedly impressed me."
---
CLIENT: Senior VP
COMPANY/FIRM: Maynilad Water Services, Inc.
TESTIMONIAL: "Maynilad is the biggest water utility in the Philippines in terms of customer base. Currently, Maynilad is looking for opportunities to expand its business in Indonesia. We are regularly talking to government officials and potential private partners. In doing so, we need to have very strong legal counsel in Indonesia. Professionally, we found SSEK to help us in exploring projects."
---
CLIENT: Executive counsel
COMPANY/FIRM: GE Corporate
TESTIMONIAL: "[Dewi Savitri Reni] has the ability to understand and communicate cultural differences between the respective US and Indonesia legal regimes and achieve US client objectives in a very different cultural and legal regulatory regime."
---
CLIENT: Legal contract advisor
COMPANY/FIRM: PT Pertamina Internasional Eksplorasi dan Produksi
TESTIMONIAL: "[Fransiscus Rodyanto] understands the issues provided by the client accurately and speedily. He provides solutions to the client's problems in a very efficient way, both for the client's operational and strategic interests. He also possesses vast knowledge of current legal issues in the Indonesian and international oil and gas industry."
---
CLIENT: Head of legal
COMPANY/FIRM: PT Xiaomi Communications Indonesia
TESTIMONIAL: "[Fransiscus Rodyanto] has helped our company solve many tough cases with his superior legal knowledge, research skills, analytical skills, strategic views and practical thoughts. He is a responsive, thorough, responsible and competent professional who always has the client's best interest in mind."
---
CLIENT: VP – Finance & Support
COMPANY/FIRM: PT Total Oil Indonesia
TESTIMONIAL: "SSEK's legal services are always delivered in seamless quality and well-timed manner."
Interviews
Ira A. Eddymurthy, Senior Partner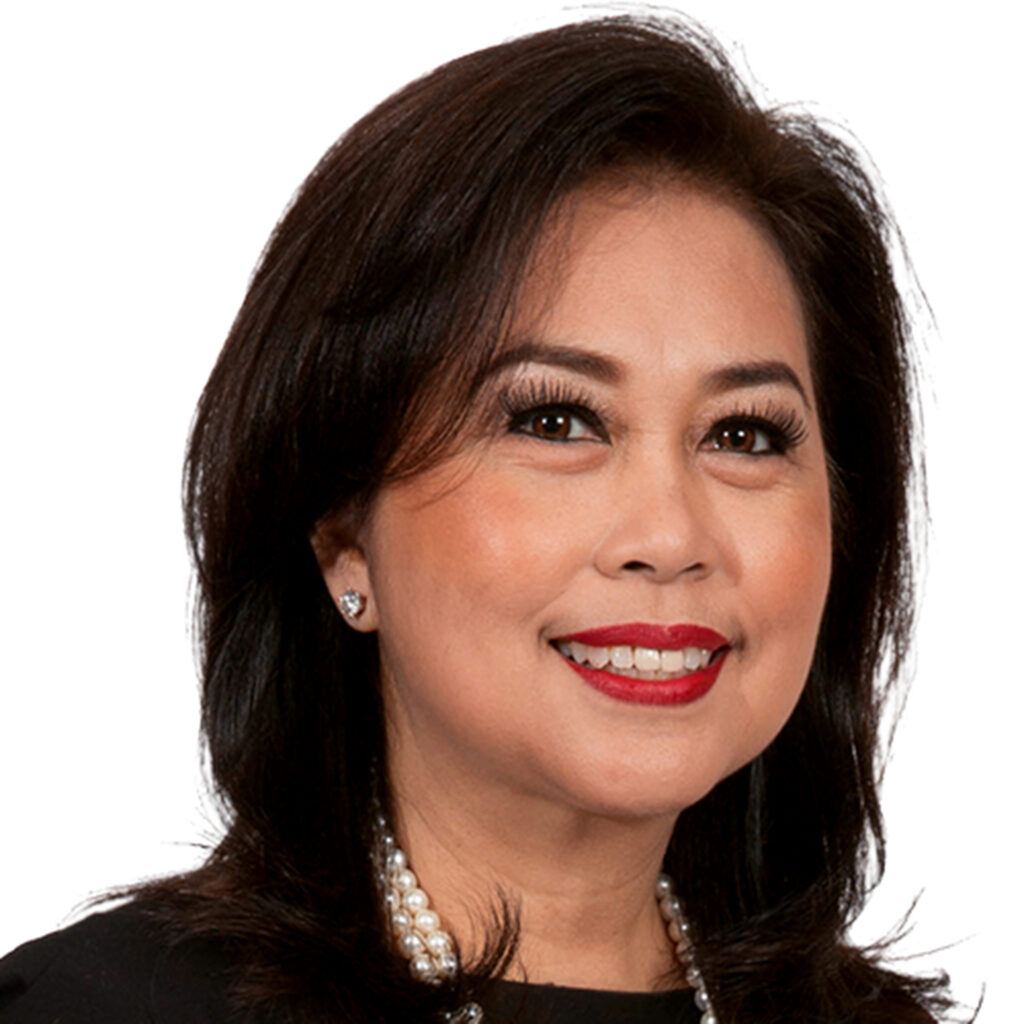 SSEK founding partner Ira A. Eddymurthy explains how the firm acts as a trusted legal and business partner for clients navigating the Indonesian market.
What has been your greatest achievement, in a professional and personal capability?
I think helping to found SSEK in 1992, with three other women lawyers, growing the firm over the next 28 years into one of the largest and most highly regarded corporate law firms in Indonesia, and having the opportunity to work with and even serve as a mentor to the next generations of Indonesian lawyers, would stand as one of my greatest achievements, both professionally and personally. I am also extremely proud of the recognitions I have received over the years for my work with clients, one of the greatest of those being recognized for 13 years by The Legal 500 Asia Pacific as a leading lawyer in Indonesia for banking and finance. Another achievement that stands out for me is being chosen as the only lawyer from Indonesia to be included in the panel discussion for the inaugural US-Indonesia Women's CEO Summit, in October 2017 in Washington, D.C., with Indonesian Finance Minister Ibu Sri Mulyani, who was the keynote speaker.
What do you do differently from your peers in the industry?
I do not see that I do things differently from my peers in the industry. What I try to give the client is not just a legal solution, but also a commercial solution based on an expert understanding of the Indonesian context and a careful analysis of the risks associated with the client's proposed business plan.
What advice would you give to your younger self?
Never give up on your dreams, work hard and there is no glass ceiling you need to break through in Indonesia, at least in the legal profession. Women lawyers receive the same treatment as their male counterparts, so there is no reason a woman in Indonesia cannot pursue a career in the Indonesian legal sector and rise to the top of the profession.
Can you give me a practical example of how you helped a client add value to the business?
On many occasions the lawyers at SSEK have helped companies navigate serious crises. You have to understand the industry in which your client operates and be able to give them advice and solutions that take into account both the legal and business aspects of the matter at hand. We analyze the risk and work with the client and the financial advisor to craft the best solution for their business.
Within your sector, what do you think will be the biggest challenge for clients over the next 12 months?
Unfortunately, people around the world are facing the same problem with the unprecedented situation brought about by the Covid-19 outbreak. Looking ahead to the next 12 months, we are all going to have to work hard and be prepared to assist clients in responding to the economic slowdown brought about the pandemic. There will, I'm sure, be a greater focus on cost savings and I think a larger focus of our practice will be restructuring and bankruptcy advice.
Are clients looking for stability and strategic direction from their law firms – where do you see the firm in three years' time?
Different clients look for different things from their law firm. They all have specific needs and expect different things. That being said, I believe that all clients are looking for responsiveness and quality legal service. Looking ahead three years, I see SSEK still as the leading independent corporate law firm in Indonesia, providing services to multinational clients and domestic com
Legal Briefings
Corporate governance in Indonesia

Corporate governance is slowly but surely being implemented in Indonesia. The typical form of corporate/business organisation in Indonesia is a limited liability company, but other forms are available, including co-operatives, representative offices and partnerships. But since the limited liability company is by far the most common form of corporate organisation, in principle, corporate governance is …