Firm Profile > PCB Litigation LLP > London, England
PCB Litigation LLP
Offices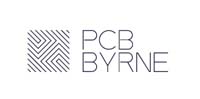 PCB Litigation LLP
90 CHANCERY LANE
LONDON
WC2A 1EU
England
PCB Litigation LLP > The Legal 500
Rankings
Specialist City disputes boutique PCB Litigation LLP has a dedicated focus on fraud investigations, asset recovery and commercial disputes, and of late has been seeing an increasing amount of insolvency-related fraud claims. Clients include financial institutions, corporates and high-net-worth individuals. Trevor Mascarenhas is praised for his 'seriously impressive knowledge of the law, particularly on issues such as jurisdiction', while 'master strategist' Anthony Riem has strong experience of banking litigation and commercial litigation. Jon Felce is adept at handling multi-jurisdictional asset tracing cases and is described as 'a sophisticated thinker'. The firm is a member of Fraudnet, the global network of asset recovery specialists run by the International Chamber of Commerce.
Testimonials
'Trevor Mascarenhas is a great strategist and always there to help'.
'Camilla Cook is a rising star of litigation, a great addition to the team'.
'The overall service is excellent – friendly but also very professional and efficient'.
'A partner led practice, and so clients always have the benefit of a very experienced litigator leading their cases'.
'Anthony Riem and Trevor Mascarenhas are stand out, excellent fraud and asset recovery practitioners'.
'Nick Ractliff is a true gent, as well as being incisive and very strong minded'.
'Unparalleled expertise of fraud disputes including the very busiest and most complex.
'Trevor Mascarenas is a good strategist with encyclopaedic knowledge of fraud law'.
'Rachel Turner is very easy to work with and a good associate for managing a case'.
'A niche commercial fraud practice at the cutting edge of cross-border commercial fraud work'.
Key clients
TPG
Walid Giahmi
BMW
Bank of Moscow
VTB
SES SA and MX1 Limited
Andrey Petrik
Vadim Kargin
Dmitry Tsvetkov
KMG International NV
Adenium SICAV
Qatcom LLC
Amanda Coombes
Jason Tsai
PCB Litigation LLP regularly acts against the major Western banks, and the practice has a strong reputation for acting for banks from Russia and the CIS. Anthony Riem, Trevor Mascarenhas and Jon Felce are the main advisers.
Testimonials
'Unparalleled expertise of complex fraud disputes, including in the banking sphere, particularly with Russian and East European banks.'
'Well able at a lower overhead to go toe-to-toe with larger firms in fraud disputes.'
'Trevor Mascarenas is a good strategist, with encyclopaedic knowledge of fraud law.'
'Anthony Riem is very experienced and rightly gains fraud claim clients' trust.'
Key clients
Bank of Moscow
VTB
BMW
TPG Capital
Drum Risk Management  (in administration)
PCB Litigation LLP's 'overall service is excellent and its lawyers are friendly but also very professional and efficient; their rates also represent good value for money'. The boutique is best known for fraud and asset recovery work, but it has also developed a significant commercial litigation disputes practice, both internationally and domestically. Anthony Riem and Trevor Mascarenhas are highly rated, as are Jon Felce and Nick Ractliff.
Testimonials
'A tight-knit team with work done by partners who have extensive experience of business in Russia and neighbouring countries'.
'Anthony Riem is praised for his clear advice; he is also commercial and prepared to engage with all stakeholders, not just clients and other lawyers'.
'Trevor Mascarenhas has a seriously impressive knowledge of the law, particularly on issues such as jurisdiction and conflict of laws'.
'Nick Ractliff is a highly effective manager of long-running litigation, particularly where there is a necessity to co-ordinate with third parties and to engage in further litigation to enforce a judgment after a successful trial'.
'Jon Felce is a calm and collected presence, and the breadth of his legal writing demonstrates that he has a genuine enthusiasm for the law'.
Key clients
PL Holdings
Ukrnafta
TPG Capital
Acon
Argent Group
Miller Mining
Veetee Rice
Vadim Kargin
Qatcom
PCB Litigation LLP >
Firm Profile
This leading specialist, conflict-free practice focuses on high-value, multi-jurisdictional commercial dispute resolution with a particular emphasis on international asset recovery, often involving allegations of fraud. The firm is known for its ground-breaking cases and it regularly obtains freezing orders and other similar relief. Cases are handled in numerous jurisdictions on behalf of financial institutions, government agencies, state enterprises, international businesses and high-net-worth individuals. It also acts for defendants faced with such claims and orders, obtaining discharges of injunctions, striking out proceedings and recovering costs and damages on counterclaims.
The firm: Founded in 1979 by Steven Philippsohn, one of the world's leading fraud lawyers, the firm has for more than 25 years focused on international commercial fraud litigation and more recently international arbitration. Its reputation for excellence has been reflected in the growth of the size and quality of its instructions, as well as its appointment as the English member of the International Chamber of Commerce's network of fraud specialists, 'Fraudnet'. Steven Philippsohn is a committee member of the Commercial Fraud Lawyers Association and has been selected by The Times as one of the 100 most influential legal professionals in the UK. Anthony Riem is the chairman of the Commercial Fraud Lawyers Association. Their comment on fraud issues is frequently sought by the media.
PCB Litigation provides an authoritative, highly knowledgeable, partner-led team of specialists. It believes that the quality of the skills dedicated to a case is far more important than the number of people. Its expertise lies in developing successful strategies, often involving freezing, search and disclosure orders and co-ordinating lawyers in numerous jurisdictions, for example, simultaneously to freeze assets secreted by fraudsters all over the world.
Types of work undertaken: The firm undertakes high-value, multi-jurisdictional commercial dispute resolution, conducting litigation in England and managing overseas litigation, as well as acting in international arbitrations. The firm also conducts investigative work in relation to its commercial fraud cases. Some high-value domestic litigation, including family ancillary relief claims where there has not been proper disclosure of assets and property litigation, is also undertaken.
Examples of the type of relief and ground-breaking orders that the firm has recently obtained for clients include: appointing equitable receivers over assets held through a Liechtenstein Foundation on the basis that the defendant had a right to call for the assets of the foundation or had de facto control of those assets; pleading fraud where the primary facts were not only consistent with dishonesty; obtaining a free-standing worldwide disclosure order in Jersey in support of enforcement of a foreign judgment and the appointment of a receiver over assets in Russia; and obtaining a search order against a non-cause of action defendant.
In other cases, PCB Litigation has on behalf of clients obtained injunctive relief/interim attachments in various other jurisdictions, including Cyprus, Switzerland, Israel, Belgium, Belize, Guernsey, Jersey, BVI and Cayman and disclosure orders in the United States. PCB Litigation also acts for those on the receiving end of such relief. For example, the firm has obtained the discharge of a £100m freezing order on the basis that the claimants were dishonest in their evidence to the court and has successfully challenged the jurisdiction of the English court to grant freezing orders against its clients in support of proceedings in Italy and BVI.
Cases range in value from the millions of dollars to the billions of dollars and involve a number of different countries, including in the last 12 months the United States, Russia, Ukraine, Lebanon, Nigeria, Italy, Saudi Arabia, Bahrain, Kuwait, Switzerland, the Netherlands, Sweden and France. The disputes themselves cover a variety of industry sectors; from oil and gas, to banking and finance, and from metals to media, and are often at the cutting edge of the law, with cases being heard in the appellate courts of England, Cayman, BVI and elsewhere on issues such as service out of the jurisdiction, piercing the corporate veil, forum conveniens and the jurisdiction to grant freezing orders.
Main Contacts
| Department | Name | Email | Telephone |
| --- | --- | --- | --- |
| Senior partner | Steven Philippsohn | | |
| Managing partner | Anthony Riem | | |
Staff Figures
Number of UK partners : 4 Number of other UK fee-earners : 5
Top Tier Firm Rankings
Firm Rankings