Firm Profile > Osborne Clarke > Cologne, Germany
Osborne Clarke
Offices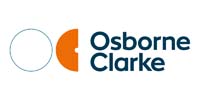 Osborne Clarke
15 INNERE KANALSTR
50823 KÖLN
Germany
Osborne Clarke > The Legal 500
Rankings
Osborne Clarke >
Firm Profile
The firm
Osborne Clarke is a future-focused international legal practice. It has over 800 talented lawyers and more than 240 expert partners working across 25 locations to help clients in a number of core industry sectors succeed in tomorrow's world. Osborne Clarke's international organisation allows it to support clients in many key markets and to provide advice that works in an international, a sector and a client context.
With a clear and commercial understanding of the local business environment and in-depth legal expertise in each jurisdiction, Osborne Clarke's lawyers are listeners, innovators and problem solvers. A key focus for them is finding new ways to help clients maximise opportunities in the digital world as well as in an ever-evolving, ever-developing global society.
Osborne Clarke is a leading law firm in Germany, with offices in Berlin, Cologne, Hamburg and Munich. A team of more than 140 lawyers offers a full legal and tax service across all business issues, advising corporates, financial institutions and public authorities both on their day-to-day business and on specific projects. The German offices have in-depth expertise across all Osborne Clarke's focus sectors.
Areas of practice
Banking and finance: Osborne Clarke provides a specialist service for banks, lenders, businesses and sponsors, advising across the range of finance options, from debt financing to equity fundraisings. The team has a market-leading reputation for payment and crowdfunding.
Commercial: the market-leading team advises clients on the contracts that underpin their business as well as day-to-day issues, from outsourcing to expanding sales networks. The team has a particular focus on distribution law.
Competition/antitrust: the team advises on the full range of competition and antitrust matters, including litigation before the ECJ and the German Supreme Court, compliance strategies and multi-jurisdictional merger filings. A specific focus is on cartel damage proceedings.
Corporate/M&A, including VC and PE: Osborne Clarke advises at every stage of company development across all corporate issues. The firm is constantly ranked among top 15 advisers for German midcap M&A and is a market-leader in venture capital.
Dispute resolution: Osborne Clarke's disputes team resolves complex, high-value disputes across a wide range of jurisdictions. Services include early-stage strategic input, representing clients in court proceedings, international arbitration, mediations and regulatory investigations.
Employment: practical, day-to-day support covers the full range of employment issues from recruitment schemes to dismissal, risk management and reputational issues. The team has a specific strength managing large international projects, such as reorganisations.
Intellectual property: from new patents to licence negotiations to IP portfolio sales, Osborne Clarke has the experience to get valuable, commercial results. In IP disputes, the team can help prevent misuse of IPRs, or defend against allegations of infringement.
IT and data: the large team has vast expertise over the entire spectrum, advising household names and cutting-edge technology businesses. Services include data, outsourcing, e- and m-commerce, digital media and games, AdTech, cloud computing and software development.
Property: the team has broad experience in real estate projects and transactions as well as private and public construction law, regarding all asset classes. They have a strong reputation advising clients on their commercial tenancy issues, in particular with retail spaces and offices.
Tax: the team has a wealth of experience in advising on the full range of issues, including restructurings, corporate transactions, transfer pricing, VAT and investment funds. They advise many private clients and entrepreneurs on succession and wealth.
Main Contacts
| Department | Name | Email | Telephone |
| --- | --- | --- | --- |
| Banking and finance | Dr Matthias Terlau | | |
| Commercial | Carsten Dau | | |
| Competition/antitrust | Dr Thomas Funke | | |
| Corporate/M&A | Philip Meichssner | | |
| Dispute resolution | Dr Alexander Kirschstein | | |
| Employment | Dr Anke Freckmann | | |
| Tax: succession and wealth | Ralf Schlösser | | |
| IT and data protection | Konstantin Ewald | | |
| Intellectual property | Marcus Sacré | | |
| Property | Jürgen Ehrlichmann | | |
| Tax | Dr Gerd Hoor | | |
| Private equity and venture capital | Nicolas Gabrysch | | |
| Digital business | Konstantin Ewald | | |
| Energy and utilities | Dr Alexander Dlouhy | | |
| Financial services | Dr Matthias Terlau | | |
| Life sciences and healthcare | Dr Tim Reinhard | | |
| Real estate and infrastructure | Thomas Schnabel | | |
| Retail and consumer | Christoph Boeminghaus | | |
| Transport and automotive | Dr Thomas Funke | | |
Lawyer Profiles
| Photo | Name | Position | Profile |
| --- | --- | --- | --- |
| | Herr Gereon Abendroth | Gereon is a Partner in the Osborne Clarke Technology Team and advises… | View Profile |
| | Frau Tanja Aschenbeck-Florange | As a Partner in the banking and capital markets team, Tanja advises… | View Profile |
| | Prof Norbert Aust | Please see full biography at: http://www.osborneclarke.com/lawyers/aust-norbert/ | View Profile |
| | Herr Ulrich Bäumer | Ulrich Bäumer is a partner in the technology group of Osborne Clarke… | View Profile |
| | Rüdiger Bonnmann | Rüdiger specialises in advising project developers, investors, insurance companies and retail firms,… | View Profile |
| | Herr Joachim Breithaupt | Joachim specialises in mergers and acquisitions, restructuring and succession, and advises on… | View Profile |
| | Herr Uwe Brosette | Uwe is the head of the German Commercial team. He specialises in… | View Profile |
| | Mr Carsten Dau | Please see full biography at: http://www.osborneclarke.com/lawyers/daucarsten/ | View Profile |
| | Herr Dr Alexander Dlouhy | Alexander is a Partner in the Cologne office and heads the Energy… | View Profile |
| | Jürgen Ehrlichmann | Jürgen is the Head of the Real Estate & Infrastructure team. His… | View Profile |
| | Herr Dr Oliver Esch | Oliver advises domestic and international organisations on public procurement and public commercial… | View Profile |
| | Herr Konstantin Ewald | Konstantin Ewald is a Partner and Head of Digital Business at Osborne… | View Profile |
| | Ms Katharina Feddersen | Please see full biography at: http://www.osborneclarke.com/lawyers/feddersen-katharina/ | View Profile |
| | Dr Anke Freckmann | Anke is a Partner in the Cologne office of Osborne Clarke, advising… | View Profile |
| | Herr Dr Thomas Funke | Leading our competition practice in Germany, Thomas advises on antitrust litigation, competition… | View Profile |
| | Herr Nicolas Gabrysch | Nicolas's primary focus is on venture capital and private equity transactions, as… | View Profile |
| | Rudolf-Matthias Hübner | Rudolf-Matthias is the head of the corporate department in Cologne. He has… | View Profile |
| | Dr Björn Hürten | Björn advises medium to large enterprises on corporate law issues.He also has… | View Profile |
| | Herr Dr Gerd Hoor | Gerd provides advice in corporate and tax matters, with a focus on… | View Profile |
| | Herr Alexander Kirschstein | Alexander acts for national and international companies in all types of commercial… | View Profile |
| | Dr Jens Kleinert | Jens practises as a lawyer and a certified tax lawyer, advising clients… | View Profile |
| | Frau Annabel Lehnen | Annabel is experienced in individual and collective employment law, ranging from initial… | View Profile |
| | Herr Stefan Rizor | Stefan has advised on a large number of major domestic and cross-border… | View Profile |
| | Herr Marcus Sacré | Marcus is an adviser and litigator, specialising in intellectual property and competition.… | View Profile |
| | Ralf W. Schlößer | Ralf is Head of Tax and also a member of the corporate… | View Profile |
| | Dr Andrea Schmoll | Dr. Andrea Schmoll is a partner in our IP team. She advises… | View Profile |
| | Herr Thomas Schnabel | Thomas is a Partner in our property team in Cologne. He advises… | View Profile |
| | Herr Carsten Schneider | Carsten specialises in contentious and non-contentious cross-border work in both corporate and… | View Profile |
| | Herr Daniel Stein | Daniel is part of the firm's commercial group. His work includes providing… | View Profile |
| | Dr Matthias Terlau | Matthias is Head of our Banking and Capital Markets Practice Group in… | View Profile |
| | Dr Christoph Torwegge | Please see full biography at: http://www.osborneclarke.com/lawyers/torwegge-christoph/ | View Profile |
Staff Figures
Number of lawyers : 800+ at this office : 90
Languages
Chinese Dutch English Finnish French German Greek Hebrew Hindi Hungarian Italian Polish Russian Spanish Swedish
Other
Other offices : Amsterdam Other offices : Barcelona Other offices : Berlin Other offices : Brescia Other offices : Bristol Other offices : Busta Arsizio Other offices : Brussels Other offices : Hamburg Other offices : Hong Kong Other offices : London Other offices : Madrid Other offices : Milan Other offices : Munich Other offices : New York Other offices : Padua Other offices : Paris Other offices : Rome Other offices : San Francisco Other offices : Palo Alto (Sillicon Valley) Other offices : Reading (Thames Valley) Other offices : Shanghai Other offices : Singapore Other offices : Zaragoza