Mrs Laura Baumanis > Olliers > Manchester, England > Lawyer Profile
Olliers
Offices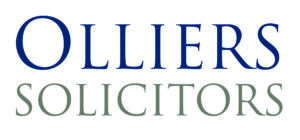 Olliers
CASTLEFIELD CHAMBERS
11 DUKE STREET
MANCHESTER
M3 4NF
England
Mrs Laura Baumanis
Work Department
Crime
Position
Partner
Career
Laura Baumanis, Partner specialising in criminal defence
Laura joined Olliers in 2005 and qualified as a solicitor in 2008.  She is an outstanding Magistrates' Court advocate and appears in courts across the country on a regular basis representing the best interests of her clients.  She also specialises in pre-charge and police interview representation and prides herself on achieving the best possible outcome for her clients.
Since joining the firm, Laura has worked on a number of serious criminal cases which, of note, include high profile human trafficking cases, murders and many conspiracies to supply drugs. Laura now specialises in the defence of those under investigation, particularly for offences of a sexual nature.
Pre-charge representation during criminal investigations
Laura is known for her pro-active approach during the ongoing investigation stage of a case. An interview under caution is an extremely important stage of the process but it is often after the police interview that the real work begins.  She will always look to bring an investigation to a conclusion without the need for a prosecution. She is known for her strategic approach liaising with investigators throughout. She applies a combination of formal and informal representations to police and prosecutors ensuring that the chances of a prosecution are kept to a minimum. Laura has significant experience in dealing with cases at this stage particularly cases involving sexual allegations and indecent images.
Laura does not accept instructions  on a legally aided basis at this stage of a case.
Interviews under caution
Laura regularly attends interviews under caution, particularly voluntary interviews which take place by arrangement with the police. She will always look to obtain early disclosure of allegations against her client so that meticulous preparation for the interview can take place. This will ensure that the most effective strategies are deployed at the police station. When clients are released under investigation Laura will then consider how best to ensure the most successful outcome to the investigation (see below).
Specialist Magistrates' Court trial advocate
Laura also provides extremely professional  advice and representation at the police station and appears on a regular basis in the Magistrates' Court.  In this time she has gained and maintained an excellent reputation as an advocate, boasting an impressive acquittal rate when it comes to trials, as well as securing notable results when dealing with sentences, bail applications and various ancillary applications.
Laura prides herself in putting at the heart of her representation her client's needs.  Regardless of the nature of the allegation, Laura works tirelessly to ensure the best results for those who instruct her. Laura has a particular specialism in youth court work and regularly works with the Court, the CPS, YOS and other agencies to ensure that youths are being dealt with fairly and appropriately.  She appreciates how distressing criminal proceedings can be, not just for the youths involved, but for their family as well and offers unrivalled support and assistance throughout such cases.  
She understands that, to many, finding themselves on the wrong side of the law is a daunting and often overwhelming experience, and dedicates much of her time to addressing these issues.  Her priority is to ensure that each client receives confident, professional and accurate legal advice within a context that provides them with the maximum amount of reassurance and support.  Her experience ensures that the best possible outcome is reached in each and every case.
Laura does not generally accept trial instructions on a legally aided basis.
Football Banning Orders
Laura also specialises in the defence of football related offences including public order offences arising both pre and post football matches. She has considerable experience of successfully opposing football banning orders before the Magistrates' Court and applying to have them removed once two thirds of the order has been completed.  She appreciates the practical difficulties that the imposition of such orders can cause, not to mention the distress caused to many who can no longer support their favourite team in person, and fights hard to minimise the impact of any such prosecution upon her clients.  
Laura in the Media
Due to Laura's experience and impressive reputation she is frequently asked to comment on issues relating to criminal law by the national media.
Is deflating tyre offences a criminal offence?  Click here to read
Revenge porn Click here to read
Voice of Islam Radio -appeared on radio discussing conviction rates in relation to sexual offences
Discussing police rights with Stylist Magazine  Click here to read
Take a Break magazine – comment on stalking, and stalking protection orders for National Stalking Week
Laura was recently quoted in The Guardian highlighting her concerns about the prevalence of spice in prisons. Read more.
Laura also spoke to Vice about the law surrounding the supply of drugs. Read more.
Testimonials
"I couldn't be happier with the service and representation I received from Laura Baumanis and Olliers. From initial contact and then throughout the case, Laura was easily contactable, explained everything clearly and demonstrated expertise and knowledge which all helped me immensely."
"From the prompt response to my initial enquiry and the friendly and helpful office staff; I was impressed from the start. Laura's advice throughout was spot on and she was a huge help. When you're facing a situation that you've never faced before you need a Laura by your side."
"Thanks for all your help. If it wasn't for you I'd be serving a 3 year ban. I really am grateful and I'd not hesitate to recommend you."
"I want to say a big big thank you for the other night. I was expecting that to be the most nerve wracking experience of my life, but you really put me at ease, which allowed me to give my evidence as clearly as I could. Very very much appreciated!"
"I still can't thank you enough. I know it's just your job to you. But to me and my family I can't tell you how pleased we all are with the result.
I have only ever had three other encounters with solicitors. You by far are the most down to earth, polite, professional and approachable of them all."
"An absolute masterclass performance, confident and knowledgeable."
"Would just like to say many thanks to you and your team. Laura was an absolute blessing in court … she kicked ass …. "
Recent Cases
R v N 2022 – guilty plea to seven charges, including inciting child to engage in sexual activity – advised to expect immediate custody by Counsel.  Sentenced to suspended sentence order
R v R 2022 – pre-charge assistance in relation to an allegation of rape.  Following on from advice during interview, and post charge representations, no further action taken, despite apparent admissions being made to the aggrieved party
R v M 2022 – pre-charge assistance in relation to allegation of sexual assault.  No further action taken
R v D 2022 Court refuses to impose a FBO following on from a g plea for being drunk in a stadium.  CPS appeal refusal and appeal is unsuccessful.  CC agrees FBO is not appropriate
R v W 2022 guilty plea to possession of indecent images. Case remained in the Magistrates' Court and a Community Order was imposed
R v A 2022 historic allegation of rape.  Following on from pre-charge representations no further action was taken.  Further instructed to apply to have evidence of his arrest removed from his PNC.  Also successful
R v F 2022 pre-charge assistance in relation to an allegation of sexual assault against his daughter.  As a result of continued contact with the police no further action was taken and Social Services accept no cause for concern.  All parties accepted that the allegation was malicious and unfounded.
R v A 2021 – sexual communications with a child.

 

Instructed post charge.

 

Made successful representations to the Crown Prosecution Service that it was not in the interest of justice to prosecute.

 

The Crown offered no evidence in the Crown Court
R v B 2020 – instructed in relation to a youth accused of downloading hundreds of indecent images.

 

Following advice at the police station she was able to persuade the Officers to deal with the matter by way of a youth caution.
R v C 2020 – racially aggravated PO at a football match.  Instructed after interview to undertake pre-charge work.  Her pro-active approach in obtaining evidence in support of the defence resulted in no further action being taken.
R v D 2020 – rape.  Instructed after interview to undertake pre-charge work.  As a result of the work undertake on behalf of the defendant and representations made to the police no further action was taken.
R v E 2020 – common assault (DV).  Laura successful opposed the Crown's application to adjourn the trial when they were not in a position to proceed on the day.  No evidence offered and the case was dismissed
R v P 2019 – successful post charge representations in relation to  charges of harassment and criminal damage in a neighbours dispute.  Crown discontinued the case after the first appearance as a result of lengthy written representations put forward by Laura.
R v U 2019 – outraging public decency.  Laura successfully defended the client at trial and despite there being three witnesses to the incident in question, he was found not guilty
R v R 2019 – sexual assault x 2.  Two separate allegations of sexual assault were made against R by former colleagues.  Laura represented him throughout proceedings and secured him an acquittal at the conclusion of his trial
R v B 2019 – s47 assault (DV).  Instructed after interview to undertake pre-charge work.  Detailed representations were made to the Crown which resulted in no further action being taken against him.
R v C 2019 – rape.  Laura was instructed to represent C at the police station when arrested for an allegation of rape.  Following on from her advice and attendance upon the client no further action was taken
R v G 2019 – contested application for a football banning order following a conviction for a Public Order offence.  Laura was instructed after the guilty plea had been entered.  Successfully opposed the Crown's application for a FBO
R v R 2019 – possession of indecent images.  Laura represented R who was charged with one count of possession of a category A image.  Successfully persuaded the Magistrates' Court not only to deal with the case rather than commit the matter to the Crown Court for sentence, but to deal with the matter by way of a suspended sentence rather than an immediate period of imprisonment.
R v L 2018 – Successfully opposed imposition of Football Banning Order following a guilty plea to pitch invasion.
R v Z 2017 – Three handed case of pitch invasion. Laura's client was the only person to avoid the imposition of a Football Banning Order.
R v Y 2017 – Theft from employer. Client was acquitted despite CCTV evidence purporting to show the offence.
R v X 2017 – DV assault. Acquitted after trial.
R v W 2017 – Victimless prosecution. Crown sought to rely upon res gestae evidence.  Laura successfully opposed the Crown's application to adduce such evidence and the case was dismissed
Memberships
Women in Law
Women in Criminal Law
Education
Kings College London – LLB (hons) 2004
University of Sheffield – LPC 2005
Top Tier Firm Rankings
Firm Rankings