Mr Toby Wilbraham > Olliers > Manchester, England > Lawyer Profile
Olliers
Offices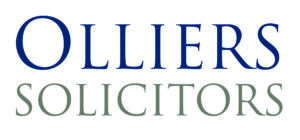 Olliers
CASTLEFIELD CHAMBERS
11 DUKE STREET
MANCHESTER
M3 4NF
England
Mr Toby Wilbraham
Work Department
Partner
Position
Toby is a highly experienced solicitor having worked for Olliers for over 20 years.  He works as a litigator as well as an advocate in the Magistrates' Court, Crown Court and Court of Appeal. Due to his experience he also advises clients, who were initially represented by other firms, as to whether they could successfully appeal the result of their cases.
He is a member of The Association of Regulatory and Disciplinary Lawyers, ARDL.
Toby has worked on a wide variety of serious cases ranging from historical sex offences to conspiracy to supply drugs. These include a number of unusual cases including a recent FBI/NCA investigation into global drug dealing on the Silk Road website accessible only via the 'darknet'. Toby prides himself on his meticulous preparation of cases and has been described as a 'safe pair of hands' striving to represent his clients to the best of his ability.
Toby specialises in dealing with 2 specific types of work, namely Pre-Charge work and Cyber Crime. Pre-charge work involves liaising with the Police and CPS at the investigation stage of an allegation to make the process more balanced and to make representations either that the allegations should not be charged or to suggest an out of court disposal may be more appropriate than a prosecution. Cyber Crime is a wide umbrella and involves any computer related crime including 'hacking' (allegations of computer misuse) and allegations involving indecent images.
Toby is also highly experienced in dealing with regulatory offences representing clients in areas including Trade Marks, Fire Safety, Copyright and Design Breaches, General Product Safety Regulations (GPSR), Health & Safety and Environmental Damage.
Case Examples and Testimonials
Pre-Charge Work
JP was alleged to have been in a relationship with a girl when she was underage. It was alleged that he had groomed her engaged in sexual activity with her and was controlling and coercive during the relationship. We were engaged in pre-charge work and assisted the client to make pre-charge representations to the Crown Prosecution service after the Police submitted a file suggesting he should be charged with offences. On the pre-charge representations we suggested various lines of enquiry that the Police should look into to assist the RP. We also provided a statement from a witness who undermined her account. We suggested that there wasn't a reasonable chance of conviction due to the circumstances of the case. Ultimately the CPS agreed with us and the case was dropped against him.

 

Following the breakdown of their relationship the complainant in this case made a complaint that CH had been controlling and coercive, sexually assaulted her and harassed her following the breakdown. When she initially made a complaint to the Police the Officer didn't believe that any offence had been committed and didn't interview CH. The complainant pursued the complaint which led to further officers being tasked with the investigation. The officers interviewed CH and following the interview we were able to produce various documents and communication between the two that undermined the investigation. We were also able to direct the Police to speak to three material witnesses that provided evidence that undermined her case. Once the Police reviewed the case they accepted that there wasn't sufficient evidence to pursue this matter and no further action was taken against him. CH was extremely relieved with the outcome and had been protesting his innocence from the outset.
An allegation was made by that a client had made racist comments to a passenger on a train. We were involved at the investigation stage and obtained various evidence that undermined the allegation and ultimately this was not prosecuted and the case was dropped.
An allegation of public disorder was made against a client at his home address when confronted by the complainant and his associate. We were involved at the investigation stage and obtained various evidence that undermined the allegation and ultimately this was not prosecuted and the case was dropped.
Testimonial re Case:
"I am delighted to drop you a note with a comment on the recent work that you have done on my father's case.
I am convinced that the work that has been done at the pre-charge stage was the difference between the matter proceeding and not. You did a detailed review of the matter and worked on it to ensure that necessary work was carried out as speedily as possible. You also did a brilliant job with managing all of the personalities involved in the case.
Your expertise was very much appreciated as was your professionalism. I wouldn't hesitate to recommend your services to others. I know that pre-charge work is a somewhat niche area but as far as I am concerned it was the best way to proceed from day one to ensure we got the outcome we wanted.
All the best and thanks again."
An individual investigated for historic sex allegations alleged to have taken place between him and his girlfriend when they were both underage. We liaised with the client and the Police and provided evidence which suggested that she may not be a credible witness. Ultimately he was not prosecuted for any offence.
An individual investigated for allegedly raping his partner in a domestic context. The allegations arose in the context of family proceedings where the complainant was contesting custody of their child. We were able to uncover evidence which suggested that the allegation could be malicious and designed to assist her in the family proceedings case. Ultimately he was not prosecuted for any offence.
Computer Misuse Cases
Represented BH in relation to a nationwide investigation by the NCA relating to fraud, money laundering and computer misuse. It was alleged that BH had paid for access to 'WeLeakInfo.com' and had gone on to use stolen data to commit fraudulent activity. In 2020 the FBI closed down the website, which sold stolen account / password data to users who paid to access the website. The NCA subsequently investigators users who had been identified in the UK. BH was arrested as data showed that he had accessed the website. The NCA believed that was for nefarious purposes. In the course of the investigation, NCA officers discovered a bitcoin wallet which suggested large sums of money had passed through it, more than he could have legitimately earnt. Toby Wilbraham represented BH at the investigation stage and liaised with officers who dealt with the case. Ultimately no further action was taken against BH and arrangements were made to return the bitcoin that had been seized.
Represented a client at the Police Station and Court for involvement in a large scale global drug dealing group linked to the 'dark web' and notorious website 'The Silk Road'. The client was a student at Manchester University at the time of his arrest that followed the arrest of the creator of the website Ross Ulbricht in America by the FBI. The National Crime Agency (NCA) led the investigation in this Country which involved evidence obtained from the FBI in America.
Represented a client allegedly involved in 'MiLeNNiuM' group. MiLLeNNiuM was alleged to have had early access to a number of films and posted them on a member only access forum illegally. This led to an alleged fraud in the region of £1,500,000.
Represented a client who was alleged to have interfered with websites shopping cart by altering values reducing cost for purchase.
Represented a client at the Police Station who was alleged to have been trading Class A and Class C drugs over the 'Dark Web'. Ultimately the client was only charged with possession of Class C drugs and received a financial penalty at court.
Represented a client who was alleged to have assisted a 'hacker' take down his company website using malware and alter payments systems to direct money to himself. After liaising with the CPS and obtaining good mitigation we were able to persuade a court to impose a suspended sentence.
Indecent Images
An individual prosecuted for possession of IIOC (indecent images of children) and breaching a SHPO. This was his third prosecution for similar offences and he had been given a prison sentence for the last set of offences. I liaised with him and his family and gave sensible advice as to how he should approach the case and deal with relevant agencies. As a consequence, we were able to persuade the sentencing Judge to impose a suspended sentence with a requirement for a treatment course.
Represented someone who was found to be in possession of over 300,000 Cat C images. Notwithstanding the CPS suggesting this was so serious only an immediate custodial sentence was appropriate, we obtained a psychological report suggesting the volume was due to the clients 'obsessive personality traits. We persuaded the Court to impose a 6 month suspended sentence.
Testimonial re Case:
"From the very first moment I spoke to Toby I knew I was in extraordinarily capable and professional hands.  I was extremely reassured to have him by my side throughout what could have been a  difficult case with a highly uncertain outcome.
I always felt he had total control of the case and I felt completely involved at every stage of the process.  His recommendations for other professionals to assist with the case were spot on and, given the overall circumstances, the final result was far better than I could ever have imagined at the outset.
I will be forever grateful to Toby and to Olliers for everything they have done for me in helping get my life back on track.  Thank you."
Regulatory
Represented a businessman at Manchester Crown Court for trading standards offences. He was prosecuted for selling children's chairs on ebay which didn't pass the necessary safety standards and also used trademarked logos.
Represented a man alleged to have been involved in manufacturing and selling counterfeit goods in the Cheetham Hill District of Manchester. The case was dropped against him after negotiations with the Prosecuting authority and co-defendants.
Represented a client at the Police Station for allegations of unlicensed pharmaceutical drug importation and sales, and money laundering. The client and her partner were alleged to be responsible for importing generic Viagra from India and selling it through various companies on ebay. This was a complex case involving large amounts of financial and transactional records.
Represented a client at Court who was prosecuted for unauthorised treatment of waste at his waste management plant.
Money Laundering / Proceeds of Crime
Represented a client in POCA proceedings whereby the initial benefit figure was alleged to have been £75,000. By obtaining work receipts and confirmation of International money transfers I was able to reduce the amount to £19,000.
Represented a client in POCA proceedings following armed robbery allegations. I was able to break the joint liability presumption for the benefit figure reducing the overall benefit figure. I also was able to account for a large amount of cash that was alleged to have been 'hidden assets' by the CPS thereby reducing his overall liability.
Represented a client following s22 proceedings where the CPS came back 10 years after a confiscation order was made, having frozen his assets. I was able to reduce the total amount the CPS suggested was owed by him after negotiation with the CPS
Serious Crime
Represented a client for murder at Manchester Crown Court. He had handed himself in to a local police Station and stated he had witnessed a friend murder someone. When interviewed he also accepted helping him dispose of the body, under duress. Although he was charged with murder the jury accepted his account and acquitted him.
Represented a client for murdering his wife at Manchester Crown Court. He was alleged to have strangled her following an argument after she stated she was leaving him. After looking into potential diminished responsibility defences the client pleaded guilty getting a life sentence with a minimum tariff of 11 years.
Represented a client for murder at Manchester Crown Court. He was accused of dousing his sister with petrol and setting her on fire. The case was complex looking into potential mental health defences and various forensic issues.
Represented a client for double murder where he was alleged to have killed 2 people in a house with a hammer.
Represented a client for gross negligence manslaughter at Manchester Crown Court. She had attended a party during which her sister had stabbed her boyfriend in the leg. The client then told people not to call an ambulance which led to the victim dying due to blood loss.
Represented a husband and wife charged with murder and conspiracy to pervert the course of justice following a large scale disturbance where the victim was killed with a machete.
Represented a client involved in a large scale drugs conspiracy where she was alleged to have assisted her partner meet a drugs courier to convey large amounts of Class A drugs to a Manchester based organised crime group.
Represented a client for a large scale fraud (Over £1 million) whereby his company was alleged to have been selling a misleading service to a large amount of customers.
Testimonials
"I would like to say thank you for the professional yet personable service that you have provided. You represented me in the exact way that I wanted which allowed me to get the best result possible. I believe that the outcome was fair and the magistrates were very understanding of the circumstances I am in. I will be forever in your debt. Thanks again and stay safe."
"From the moment I needed legal advice Toby and Olliers were a reassuring and reliable presence. Toby was always at the other end of the phone when I needed him to give sound legal advice and help calm my worries. This not only came in the form of their counsel but also in giving a fair price for their work and going above and beyond what I could have hoped for for the fees I paid them. Thanks to them I got a fantastic result and can get on with my life."
Criminal Law and Forensics
Toby has a particular specialism in cases involving forensic evidence and has significant experience of challenging such evidence successfully. Toby has written a number of articles highlighting the problems in outsourcing forensic science services.
Toby in the Media
In 2021 Toby was quoted in the Guardian reflecting on the 10 year anniversary of the 2011 riots. Read more.
In 2012 Toby worked on cases relating to the Manchester Riots and was interviewed on Radio 5 live, Radio Manchester, Granada Reports and BBC news. He also contributed to the joint Guardian/ LSE report into the causes of the riots.
Toby was interviewed on BBC Manchester in relation to stop and search statistics in 2015
Career
Trained Olliers solicitors, qualified 2002. Solicitor-advocate (higher rights)
Memberships
Law Society; Association of Regulatory and Disciplinary Lawyers
Education
Running (park runs and 10k), Tennis, Fly fishing, Hill Walking.
Top Tier Firm Rankings
Firm Rankings