Uluköklü & Partners > 34330 Beşiktaş/İstanbul, Turkey > Firm Profile
Uluköklü & Partners
Offices

Uluköklü & Partners
Levent
Karanfil Sokak No:13
Turkey
Uluköklü & Partners >
Firm Profile
Uluköklü & Partners is a boutique law firm located in Istanbul, offering exceptional legal services to both local and international clients. Our areas of expertise encompass various fields, including media and entertainment law, labor law with a focus on collective labor law, commercial law, and intellectual property law.
Our team is known for their in-depth knowledge and expertise, allowing us to provide tailored legal solutions that address the unique challenges and risks faced by our clients. Not only are we skilled in litigation, but we are also well-versed in alternative dispute resolution methods, such as mediation.
What sets us apart is our commitment to innovation, customization, and prompt service. Our dedicated attorneys are complemented by a network of experts, including academicians and partners, who work collaboratively to deliver proactive solutions to our clients.
Areas of practice
Labor and employment disputes ( including collective actions): We are a leading law firm specializing in collective labor law in Turkey. With two decades of experience, we provide advisory services to clients on a wide range of topics. Our clients include trade unions, workers, and employers, and we offer representation and consultancy services within the scope of the Trade Unions and Collective Bargaining Agreements Law No 6356. Our main goal is to create balanced and equitable work environments where the rights of all parties involved are protected. We strive to represent the vulnerable side in situations of imbalance. Our clients are from various sectors, including manufacturing, wholesale, and services.
Our legal services encompass advisory and litigation support, as well as assistance with restructurings and reorganizations, unionization, protection of union rights, collective bargaining, discrimination, mobbing, job security and termination issues, class action lawsuits, strike and lockout cases, lawsuits arising from trade union law, due diligence, employment contracts, mutual termination contracts, liability for workplace accidents, severance payment and termination compensation claims, recourse claims by social security institutions, reinstatement cases, and more.
Corporate and commercial law: Uluköklü & Partners provides services on investments, distribution agreements, licensing agreements, acquisition of real estate, all kinds of local and international commercial contracts, mergers and acquisitions, commercial disputes, and litigation, franchise agreements, compensation and trade claims, board level disputes. We provide end to end legal advisory to our corporate clients on all commercial matters. 
Media and entertainment law (digital Platform/cinema/TV/radio/music/art): We provide our services to all actors in the entertainment industry; establish and protect the moral rights on products of authors who create intellectual and artistic works, performers who perform or interpret such works, producers, people who work on radio, television or digital platforms.  Our experience and advice spans the full spectrum of media and entertainment including TV, film, radio, digital and social media, music, technologies and platforms associated with media and entertainment. Our team is active in various areas, including drafting and reviewing a range of contracts and agreements, deal closing, advising on compliance with law of intellectual and artistic works among others in media related matters. Our spectrum includes broadcasting contracts, film rights agreements, songwriter agreements, artist agreements, digital marketing agreements, distribution agreements, recording agreements and more. 
Our media and entertainment practice is led by Şeniz and Murat, who are highly skilled experts in this field and provide top-quality counseling, prosecution, and litigation services to clients both locally and internationally. 
Intellectual property: Global business faces new and increasing regulatory challenges in many parts of the world and with all aspects of intellectual property. Intellectual property dynamics require not only a profound knowledge of the law but also an in-depth knowledge of the industry dynamics.  We are representing clients in proceedings before the Turkish Patent and Trademark Office and also the national courts.  Şeniz has been a registered  Trademark and Patent Attorney since 2004 and delivers services to clients on trademark, patent and copyright litigation. 
Dispute resolution: Our dispute resolution practice is  based on tailored strategy for every client; commercial litigation, shareholders' disputes, post-acquisition claims, contracts disputes, and regulatory investigations. We handle dispute cases at partner level and Şeniz personally provides hands on dispute resolution services by leveraging her 20 years experience in this field and academic network.  What sets us apart is the end to end service we provide to our clients at every stage of the dispute, from counseling to court cases.
Mediation: Due to recent amendments in various Turkish codes which makes mediation compulsory before initiating any litigation proceedings, mediation has become vital  in dispute resolution. Mediation, whether voluntary or compulsory, is a way to achieve faster and more efficient results. In addition to that, mediation is a good way to preserve the relationship between the parties to the dispute. As a result we actively direct our clients to mediation. Şeniz, Sinem and Murat are licensed mediators registered in the Mediation Registry of the Ministry of Justice. Furthermore, our mediators are expert mediators (in accordance with Law on Mediation in Civil Disputes No 6325) in the fields of labor law, commercial law, intellectual property law, insurance law, banking law, consumer law.
Testimonials
Client operating in media and entertainment industry
"Our top priorities are speed, trust, and continuity. With a 15-year partnership with Şeniz, which holds great value for us, we have established a strong legal structure for our actor, advertisement, and voice-over contracts. Şeniz and Murat consistently provide fast and informative answers, offering honest, practical, and rational solutions, especially in matters such as title ownership, protection of moral and economic rights, and their transfer. They proactively anticipate and inform us about all possibilities, opportunities, and risks at the beginning of projects, ensuring a smooth process for all the actors involved in our projects. In the media and entertainment industry, which involves numerous stakeholders such as producers, publishers, advertisers, artists, actors, and advertising companies, maintaining a delicate balance requires expertise and speed. Uluköklü understands our language and works in sync with us to maintain this balance, ensuring a seamless and efficient working relationship"
Client operating in media and entertainment industry
"We collaborate with Şeniz and Murat for our production projects, and Sinem for legal matters. We view Uluköklü & Partners as more than just an external service provider, but rather a trusted partner. Their advice is consistently practical and sound, and their service is prompt and personalized. Moreover, they provide valuable support in intellectual and artistic works, as well as preventive legal services in our overall corporate consultation. Even in areas outside their expertise, they connect us with the right specialists and swiftly expand their project teams to accommodate our needs."
CEO of a client operating in finance industry
"We have been working with Uluköklü & Partners since 2019. Seniz Uluköklü is incredibly persistent and always solution oriented. They have invested so much effort in understanding the business, culture and the challenges of our business. Their attention to detail and strong engagement in building client capabilities resulted in tailor made solutions for complex cases. Their knowledge, expertise and ability are exceptional and make them a trustworthy business partner"
HR director of a client operating in finance industry
" Our collaboration with Uluköklü & Partners was primarily focused on collective labor law and labor law matters. Their experience in representing all parties involved, including unions, employers, and employees, was invaluable. They took the time to understand our company's unique challenges and worked tirelessly to represent us in a versatile manner, ultimately changing the course of the case.
However, Uluköklü & Partners didn't stop at just resolving the current lawsuits; they also provided us with strategies to avoid future similar lawsuits. To further benefit from their expertise, we utilized their "HR Processes Legal Assessment" service. The results of this audit helped guide our development efforts in preventing future issues.
Uluköklü & Partners' extensive expertise comes from their respected independent academic advisors and experienced partners in relevant areas, allowing them to cover issues comprehensively and in-depth from a wide perspective."
Academician client
"Şeniz Uluköklü is an exceptional attorney who possesses a remarkable blend of clarity, politeness, extensive legal knowledge, and invaluable experience. What sets her apart is the way she makes you feel like a valued team member, rather than just a client or a case file. I have personally sought her expertise on multiple occasions for labor law and real estate conflict resolution, and she has consistently delivered outstanding results, even in seemingly impossible situations. She achieved the impossible in my labor law case, which appeared to be without hope. I wholeheartedly recommend Şeniz Uluköklü for her unwavering commitment to providing comfort, confidence, and expert legal representation."
Client receiving mediation services
"We choose to work with Şeniz as our mediator for alternative dispute resolution due to their exceptional abilities in facilitating efficient, economical, peaceful, and secure resolution of disputes or potential conflicts. Şeniz and her team  demonstrate a remarkable ability to approach all parties involved objectively, creating an environment that is conducive to open discussions and solution proposals. They excel at developing solution models that are based on rights and interests, particularly in cases where parties struggle to produce their own proposals. Şeniz consistently demonstrates a commitment to a win-win policy, making them our top choice for mediation processes."
Client in architecture industry on dispute resolution
"Since Şeniz and Gül Beste in her team know many problems in the sector, they professionally manage our needs in the fields of litigation and consultancy. Their experience in dispute resolution and their honest approach to work ensure a secure client-lawyer relationship. Due to this trustful relationship between us, we work together in my personal business as well as our company business. Especially in my real estate cases, I can say that they prevented me from incurring irreparable damage with their attempts to make a settlement with the official institutions in order to protect my property right, and then the field researches related to the real estate. Furthermore, the fact that they included Sinem in the team for the administrative responsibility part of the issues, reinforced my sense of confidence even more"
Staff Figures
Team size : 5
Languages
Turkish English
Memberships
Istanbul Bar and Turkish Bar Association Turkish Patent and Trademark Office Ministry of Justice, Department of Mediation International Bar Association
Interviews
Şeniz Uluköklü, Managing Partner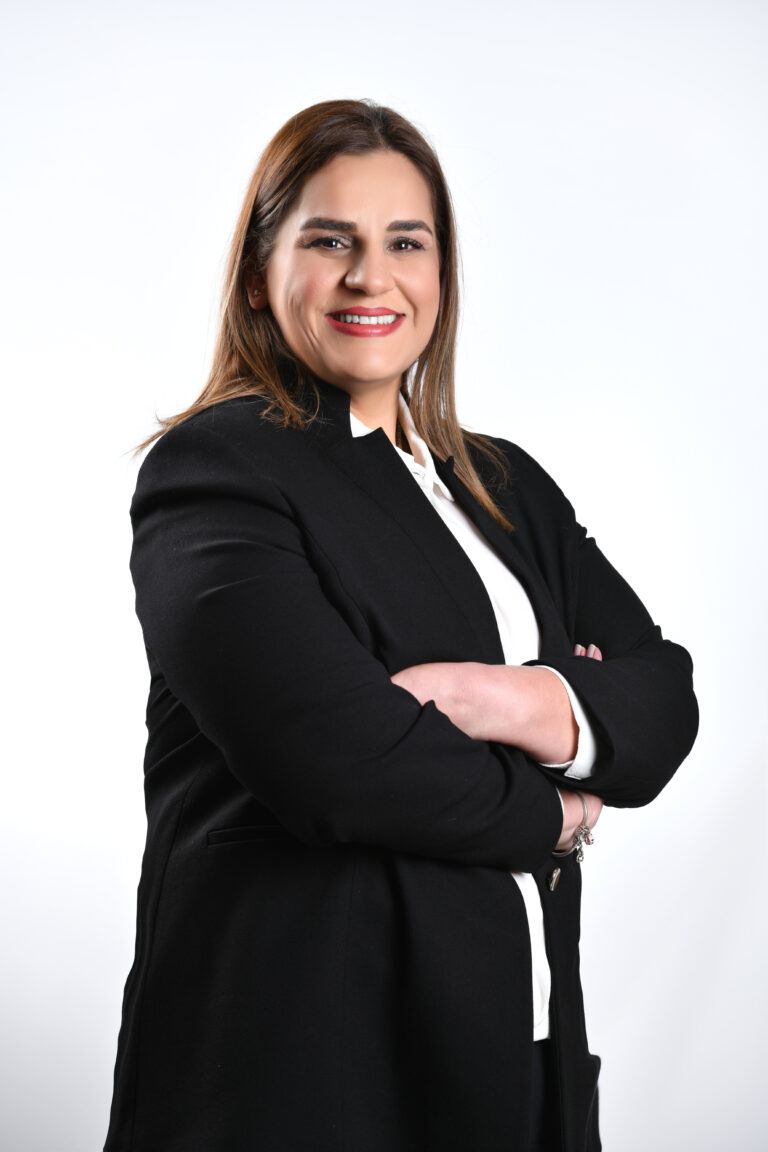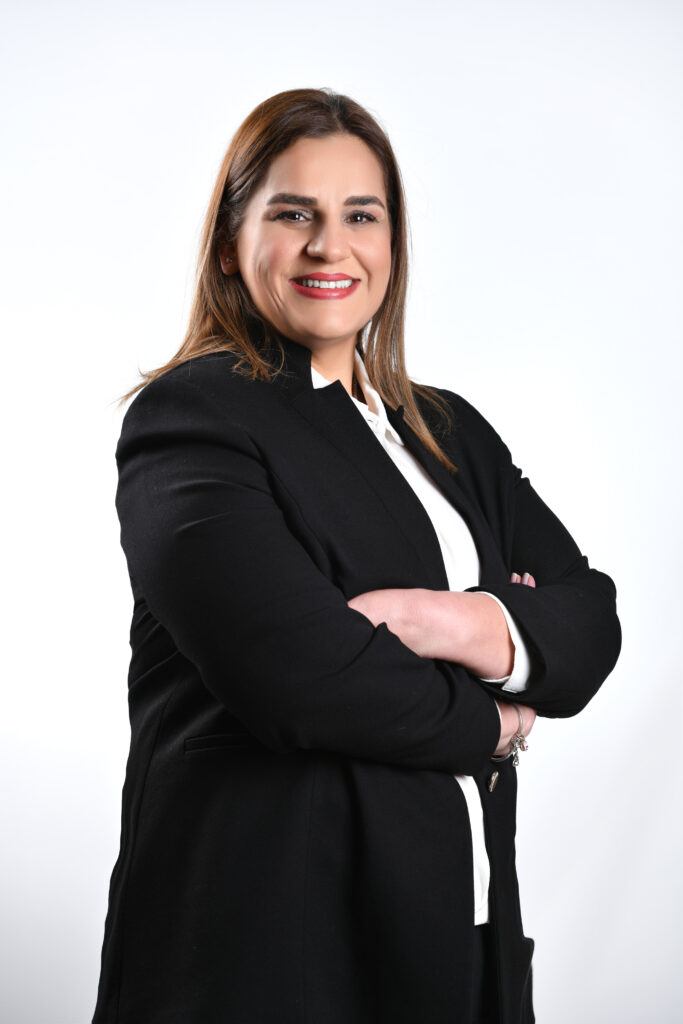 Istanbul based law firm Uluköklü & Partners' Managing Partner talks about how the firm provides tailor made solutions on key practice areas of Collective Labor Law, Media and Entertainment Law, Mediation, Litigation and Intellectual Property Law.
1) What do you see as the main points that differentiate Uluköklü & Partners from your competitors?
There are a few points that differentiate us from other Law Firms
We believe that the success of every legal case depends on how the issue is defined and how client engagement is managed. We strongly believe in actively listening to our clients, as it helps us comprehensively understand their business environment, key challenges, and the legal case as a whole. This engagement is essential to us, and we dedicate significant time to it.
Our team has extensive legal knowledge and expertise in various legal topics and disputes, including litigation and mediation. With a combination of legal expertise and commercial understanding, we offer personalized solutions to our client's issues.
Our law firm is unique in that we specialize in collective labour law. We have extensive experience representing all parties involved in collective labour relations, including unions, employees, and employers.
At our company, we recognize that each client's situation is essential and requires unique attention. Our approach involves a comprehensive assessment, thoughtful planning, and dedicated execution. Our team takes a proactive approach to ensure the best possible outcome for the client and assumes full responsibility throughout the process.
We believe in long-standing relationships with clients. To achieve this, we prioritize engagement with clients at the partner level. We are committed to being accessible to our clients throughout every stage of the legal process
We work closely with our international and local partners and academic consultants to ensure a strong support system for legal matters. We engage them as needed to strengthen our position.
Our team takes pride in its diversity and is particularly proud to be led by one of Turkey's few female legal managing partners.
2) You mentioned expertise on Collective Labor Law, can you please elaborate how you create value in this area?
Collective labour law is a complex process that demands a well-planned strategy and meticulous execution. We are one of the very few law firms in Turkey specializing in collective labour law. During their collective bargaining process, we supported one of the largest trade unions in the aviation sector, which had over 25,000 members. We also offered legal assistance and helped them expand their unionization efforts. In addition, we have provided representation for numerous employees and individual workers who sought to unionize or experienced violations of their union rights. We are proud of the win-win solutions we have achieved through multiple bargaining agreements and landmark court decisions that protect union rights and address violations.
3) Which practices do you see growing in the next 12 months? What are the drivers behind that?
we have a crucial role to play in promoting a circular economy.
World is constantly evolving and forcing us to evolve. As a lawyer, I have been working hard to keep on with changes, not just in legal systems in my jurisdiction but also in the world we live in. I believe the most crucial initiative for everyone, including myself as a lawyer, is sustainability. I think that the first step towards achieving sustainable practices is to establish sustainability policies and regulations.
In my view, sustainability in the workplace is becoming increasingly important, and unions are likely to play a significant role in promoting this practice, particularly in Turkey. Sustainability in the workplace means creating environment-friendly workspaces and underpinning how employees work and the workspace they work from. The recent pandemic has already challenged our current ways of working, and with the worsening environmental challenges, labour law and, more importantly, collective labour law will be important in creating sustainable work environments.
4) What's the main change you've made in the firm that will benefit clients?
When I first established the firm, I was clear about what I wanted to build – a true specialized, focused and rigorous law practice providing a top nudge service to clients. I knew that to create the quality service and high client satisfaction, deciding on the law firm's values was key. From the start, I decided that focusing on the human aspect of things and the value of people was a must. Also, focusing on how anything can be possible, instead of everything being impossible, was key.
Initially, I dedicated time to sharing the expertise I acquired during my 20-year career in law with my entire team and tried to help them to become the best lawyers they could be. In this sense, changing the focus of the law firm to be more people-oriented benefitted our clients, too, as we don't see them just as a client. Instead, we see them as who they are, which provides us with a better understanding of legal issues that lies before us and navigates us to provide long-standing solutions to avoid further possible legal issues.
5) Can you give us a practical example of how you have helped a client to add value to their business?
We provide tailor-made solutions for every client. We consider the issue thoroughly with any of our clients, not just the conflict our client is facing. This allows us to see not only  potential risks but also strengths and opportunities for improvement. Our objective and integrated perspective supports our clients' understanding and acceptance of the solutions, and it motivates them to be part of the solution. I want to use a quote from a long-standing business partner;
"Uluköklü didn't stop at just resolving the current lawsuits, and they also provided the current lawsuits, they
also provided us with strategies to avoid future similar lawsuits. To further benefit from their expertise, we
utilized their "HR Processes Audit" service. The results of this audit helped guide our development efforts i
preventing future issues."
Another quote from another client,
"Above all, she makes you feel like you are part of her team rather than a client or a case file. Previously
a couple of times, she handled my legal problems regarding labour law and real estate conflict
resolution and managed to create the best outcome from impossible situations. She could pull off the
impossible from my hopeless labour law case."
6) Are clients looking for stability and strategic direction from their law firms – where do you see the firm in three years' time?
In the next three years, we want to strengthen our leading position in the selected fields of expertise by further growing the firm. We currently focus on the satisfaction of our current clients and provide the best legal services. We are focusing on developing our personal and working environment to improve our client productivity and satisfaction.
We are focusing on using mediation as a more efficient alternative to litigation when it comes to settling our client's disputes, as mediation is flexible, cheap, and quick. In addition, we are striving to make a greater impact not only on our clients but also on society and the world around us. Our goal is to reduce our carbon footprint by finding effective solutions. Moving forward, we plan to assist and counsel our clients in adopting sustainable practices.