FEDANE BUSINESS LAW CONSULTANTS > Casablanca, Morocco > Firm Profile
FEDANE BUSINESS LAW CONSULTANTS
Offices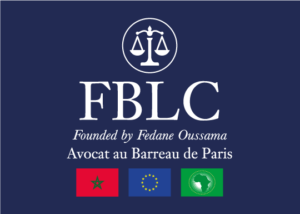 FEDANE BUSINESS LAW CONSULTANTS
37, Boulevard de Paris
Morocco
Interviews
Oussama Fedane, Attorney at Law before the Paris Bar – Founder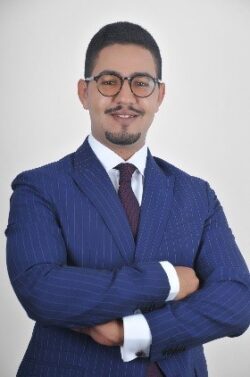 Attorney at Law before the Paris Bar – Founder Oussama Fedane, explains how the firm has positioned itself as a top quality firm with State references and his vision.
What do you see as the main points that differentiate FBLC from your competitors?
FBLC is a business law firm that is recognized for its highly technical skills and its international capabilities without losing the Moroccan touch. Clientele is highly prestigious and FBLC is proud to be advisor to State entities.
Which practices do you see growing in the next 12 months? What are the drivers behind that?
We believe that personal data formalities and trainings are on the rise and likely to increase during the next twelve months insofar as it is a legal matter whose introduction was recently made in Morocco and whose respect becomes more and more constraining for the companies and stakeholders in the business life in Morocco.
We also believe competition law is a practice that is to grow significantly considering the current trend initiated by the newly appointed President of the Competition Council.
International investment is also likely to increase as the legal environment is getting better and better and more and more investment funds have interest in Moroccan companies.
What's the main change you've made in the firm that will benefit clients?
Concerned about the interests of our clients, we offer them tailor-made legal support formulas that allow them to optimize their legal needs and monitor their consumption to better manage an annual budget. Our philosophy is to democratize access to high quality legal services.
Is technology changing the way you interact with your clients, and the services you can provide them?
FBLC operates mainly through new communication technologies as they allow us to better manage our time as well as our clients' time and to be more available and responsive to their legal needs.
FBLC is strictly compliant with the requirements of protection of personal data on national and European levels.
Can you give us a practical example of how you have helped a client to add value to their business?
On that aspect I could mention (i) the implementing of regulated agreement charts to provide more flexibility in the company's management, (ii) the providing of a legal assistance service to customer of our client as a service provided by the client itself to its network and (iii) the facilitation of international development (OHADA based).
Are clients looking for stability and strategic direction from their law firms – where do you see the firm in three years' time?
Awareness is rising in Morocco as to the rationale and need for specific legal advise and FBLC acts as a completely integrated component in the functioning of the companies it advises.
In three years, FBLC will be one of the largest Moroccan law firms on headcount and will be an international firm with offices in Paris, Dubai and Dakar.
Spotlights
MOROCCO
FBLC is a business law firm based in Casablanca with worldwide connections. Our lawyers specialize in all areas of business law. They implement cross-disciplinary, specific offers that are as close as possible to clients concerns.
FBLC's team is specialized in all type of mergers, acquisitions, spin-offs, partial asset transfers as well project and asset finance. It assists its clients during the whole process of the transaction including foreign currency (office des changes) formalities and Antitrust clearance where required. It also assists and takes care of the legal formalities of the company from its creation to its dissolution, including the various statutory changes that may happen during its life.
Efficiency, flexibility, intellectual gymnastics during negotiation rounds and drafting engineering are what differentiate FBLC from other firms. Moreover, FBLC has privileged contacts that it makes available to its clients and assists them in all aspects of their activities and projects.
The team assists private and public owners in the legal structuring of their projects from initiation to completion and, beyond the imperative of compliance with labour law, FBLC helps clients to organize, preserve and facilitate social relations within the company.
Finally, the protection of personal data is a subject that is very important to FBLC that's why the team regularly processes files for declaration or authorization of processing or transfer of personal data with the National Commission for the Protection of Personal Data (CNDP), offers trainings and RGPD compliance services and assists clients with the General Administration for the Security of Information Systems (DGSSI) in matters of cryptology notably.