Dewi Djalal & Partners Law Office > Jakarta, Indonesia > Firm Profile
Dewi Djalal & Partners Law Office
Offices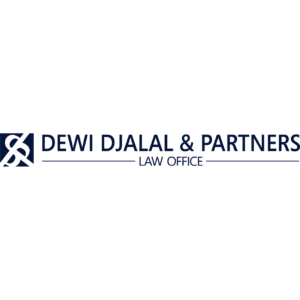 Dewi Djalal & Partners Law Office
Pakuwon Tower, 22nd Floor
Jl. Casablanca Raya Kav. 88
Jakarta
12870
Indonesia
Dewi Djalal & Partners Law Office >
Firm Profile
As one of Indonesia's leading boutique law firm, we consistently focus on being highly attuned to our clients' needs. We are committed to being clear, concise, and transparent to provide high-quality advice and legal insight in advisory, transactional, and dispute work that devise innovative and practical solutions for our clients, ranging from local and international corporations, financial institutions, and state-owned companies.
Our long-established relations, coupled with excellent cooperation with many governmental institutions have enabled us to settle various legal cases promptly. Equipped with solid experiences, our lawyers are qualified to practice across Indonesia jurisdiction.
At Dewi Djalal & Partners (DDP), we offer a collegial working environment that fosters the professional and personal growth of our lawyers and staffs. We take great pride in representing major of the country's largest public companies in their critical legal matters and most significant business transactions. We help clients to open doors and unlock opportunities as they look into this Southeast Asia's biggest economy to unleash their full potential.
Lawyer Profiles
Languages
Indonesia English
Diversity
We are committed to promoting diversity, inclusion, and equity in all aspects of our work at Dewi Djalal & Partners Law Office. A diverse and inclusive team creates a better workplace, we believe a work environment where all the individuals have equal access to opportunities and resources creates a new breed of business. Therefore, not only reflects the clients we serve, but also leads to better decision-making, problem-solving, and client outcomes. Dewi Djalal & Partners Law Office believes that the diversity of our lawyers and staff helps us to be a stronger Law Firm and better serve our clients. We are committed to incorporating diversity, equity, and inclusion into everything we do.
We have implemented a number of initiatives and programs to advance diversity and inclusion at our law firm. These are some examples:
Recruitment and retention initiatives that prioritize diversity and inclusion, as well as participation in job fairs and other recruitment events that attract diverse candidates. In addition, we have a diverse recruitment committee that reviews resumes and conducts interviews to ensure that we consider a diverse range of candidates.
Our Human Resources Development Department offers assistance and networking opportunities to lawyers and staff from various backgrounds. Thus, they are solicserveand considering feedback not only form our lawyers, paralegal, and staff but also from the prospective job seekers regarding their interest in professional opportunities which serves as a forum for discussing issues of diversity and inclusion, as well as for building relationships and supporting one another's professional development.
Diversity and inclusion training and professional development programs that raise awareness and understanding of the issues. We also encourage our lawyers and staff to attend external diversity and inclusion conferences and seminars.
Pro bono and community service programs that benefit a wide range of clients differ from individuals and organizations (companies). We encourage all of our lawyers to take on pro bono cases, and we have a strong track record of representing clients who would not otherwise be able to afford legal counsel. In addition, we collaborate with community organizations to provide legal services and support to underserved populations.
For a long time, diversity, inclusion, and equity have been pillars of our global enduring values. The commitment should be unequivocal: we will have a zero-tolerance policy for racial marginalization within the firm, which will be communicated regularly throughout the teams. We believe that diversity is a source of strength. Indonesia, like our country, has a wide range of ethnicities. Indonesia has over 1.300 ethnic groups and over 700 local languages. We believe that diversity is one of our greatest strengths and has served as a pillar for us. Not only that, but we also believe that cultivating an inclusive environment in which lawyers and staff are engaged and empowered strengthens our firm and fosters a culture in which lawyers and staff are inspired to work hard, challenge themselves, and think creatively.
We at Dewi Djalal & Partners Law Office are dedicated to continuously improving our diversity and inclusion efforts, as well as collaborating with our lawyers and staff to create a truly inclusive and diverse workplace. We believe that by embracing diversity and inclusion, we will be able to better serve our clients while also making a positive impact on the communities in which we work.
International Capabilities
Dewi Djalal & Partners Law Office Firm is a global full-service law firm. Our lawyers and staff have handled a wide range of complex legal matters in a variety of jurisdictions and are well-versed in the unique legal challenges that arise in cross-border transactions which enables us to provide seamless legal representation to our clients who do business on a global scale.
Our lawyers and staff have handled a wide range of international legal issues, including cross-border mergers and acquisitions, joint ventures, dispute resoltuions, and regulatory compliance. We also have experience in intellectual property law and employment law.
Our international capabilities are bolstered further by our participation in several global legal networks. These networks give us access to a global network of lawyers who are experts in their fields and can help us handle complex cross-border matters. These experiences lead us to support our client with simplifying process, seamless services, assisting with implementation of recommended solutions. We advised multinational clients throughout the globe such as a sport equipment seller company on updating the regulation for the company's product's compliance in Indonesia. Not only that, but we also conduct many legal services including assisting an international development finance institution in identifying legal issues related to the Indonesian Governance on Infrastructure Guarantee Fund, assiting a client operates as an aircraft interior reconfiguration, restoration, refurbishing, parts support and window repair services in a contractor agreement, assisting one of the leading manufactures of locking technology in Germany on the share acquisition transactions, and conduct many Legal Due Diligence for those multinational clients.
Dewi Djalal & Partners Law Office is dedicated to providing the highest level of legal representation and service to all of our clients, regardless of where they are located. Our lawyers and staff are available to meet with clients at our offices or at a location that is convenient for them, and we have the technology to handle matters remotely.
Overall, our global capabilities enable us to provide our clients with the legal assistance they require to succeed in a global business environment. We are committed to assisting our clients in navigating the complex legal landscape and achieving their business goals.
Since our establishment, we already achieved many awards such as:
2018-2020
Finalist in the annual 7th Asian Legal Business Indonesia Law Awards 2020 for categories:

Insurance Law Firm of the Year
Maritime Law Firm of the Year
Restructuring and Insolvency Law Firm of the Year

Asialaw Profiles 2021 for the following categories:

Recommended Aviation and Shipping
Notable Corporate and M&A

1st winner of Recognized Midsize Indonesian Corporate Law Firms 2020 by hukumonline.com
2021
Asialaw Profiles 2022 for the following categories:

Restructuring and Insolvency
Banking and Financial Services
Corporate and M&A
Aviation and Shipping

Finalist in 8th Asian Legal Business Indonesia Law Awards 2021 for categories:

Rising Law Firm of The Year
Insurance Law Firm of The Year

Hukumonline's Top 100 Indonesian Law Firms 2021 for the following categories:

4th Place in Recognized Midsize Corporate Practice 2021
Top 34 in Hukumonline's Top 100 Indonesian Law Firms 2021

Chosen by an In House Counsel survey "Hukumonline In House Counsel Choice 2021" for category Leading Litigation Law Firm.
2022
Ranked 28th in Hukumonline's Top 50 Largest Full Service Law Firms 2022
Finalist in law firm categories of ALB Indonesia Law Awards 2022 for:

Insurance Law Firm of the Year
Labour and Employment Law Firm of the Year
Rising Law Firm of the Year