ODAK Partners > Istanbul, Turkey > Firm Profile
ODAK Partners
Offices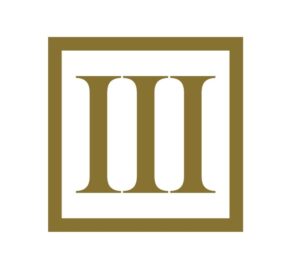 ODAK Partners
Fatih Sultan Mehmet Mh. Poligon Cd.
Buyaka İs Kuleleri – 2 (No. 8/B) K.20 D.78-79-80-81 34471
Umraniye / Istanbul
Turkey
International Capabilities
INTERNATIONAL:
ODAK Partners is a full service Turkish law firm with international focus. We have been rendering high quality legal consultancy services to our international clients in the fields of corporate law and corporate governance, law of energy and mining, information technologies and telecommunication, data protection and data privacy, dispute resolution, law of real estate, anti-corruption and white-collar crimes, insurance and private pensions, tax and fiscal services, law of capital markets, employment matters. We also have a significant expertise evaluating and determining legal risks during the process of taking the significant commercial disputes and acting with our clients during the enforcement of this kind of decisions. ODAK Partners renders legal services on the international commercial disputes, which are high amounted and including complex responsibility relationships. We provide the services to our clients in Europe, Middle East, United States of America and wherever they need legal support at. On the other hand, we are rendering general consultancy and litigation services to multiple companies, which are incorporated by the foreign clients in Turkey. ODAK Partners has been rendering legal services on the internal investigation and compliance processes and has been handling with success the civil and criminal proceedings arising out and of this kind of process. Besides, we have also a deep experience on litigation and consultancy matters arising out and of the Public Procurement Law and the State Procurement Law to our foreign capitalized clients. Another goal of ODAK Partners is to service foreign direct investors starting from their investment decision in Turkey via incorporation of foreign capitalized companies or the most optimum legal entity form as well as the probable governmental incentives, tax exemptions, initiating their business in Turkey and their ordinary routine legal requirements.
ODAK Partners works on the international commercial disputes, which are high amounted and including complex responsibility relationships. We also submit an efficient legal consultancy services on a wide field including but not limited to the contractual requests, disputes between shareholders, executive liabilities, administration and tax matters, conflict of interests, professional liability and the compliance matters, employee crimes, internal investigations, international trade matters.
THE CLIENTS:
ODAK Partners has a deep experience of over 13 years in the fields, in which our clients operate with expertise in technology, energy, insurance, construction, shipping, transportation, banking, pharmacy, agriculture, medical devices and education. Working with industry leaders in the region endorses our reputation for providing practical guidance on how to get things done.
The firm has been working with a diverse range of clients including:
Financial institutions
Biggest medical device producers
Leading company in fertilizer industry
Companies from insurance sector
Various education firms acting all over the world
International construction firms
Transportation firms
Huge technology firms
THE TEAM:
Through its highly skilled professionals in their own area of expertise, ODAK Partners is known as a well-earned reputation for providing fast, high-quality service and practical and creative solutions for its clients from its foundation.
THE NETWORK:
As well as our headquarter is in İstanbul, ODAK Partners' London has started in 2018 and Dubai office has started in 2021 to be hub and to assist our clients within the mentioned regions. We have one representative partner in London and one in Dubai to work for extending our global network in the region of UK and United Emirates, where are very significant for the global economy. Through these hubs, we aim to market our office within the mentioned regions and provide our clients with the optimum quality services.
As a member of the global legal community; we are also always in touch with global network of legal professionals located in especially EU countries, USA and Middle East countries and are collaborating with them to produce a high quality legal consultancy services in the multifaceted matters that need to be evaluated together more than one legal disciplines. Within this scope we also have been collaborating with various law firms worldwide, that result a longstanding working relationship of more than 10 years for its international clients. Through this efficient collaboration, we enhanced our international capabilities.
Interviews
Emrah Kulakli, Assoc Prof., Founding Partner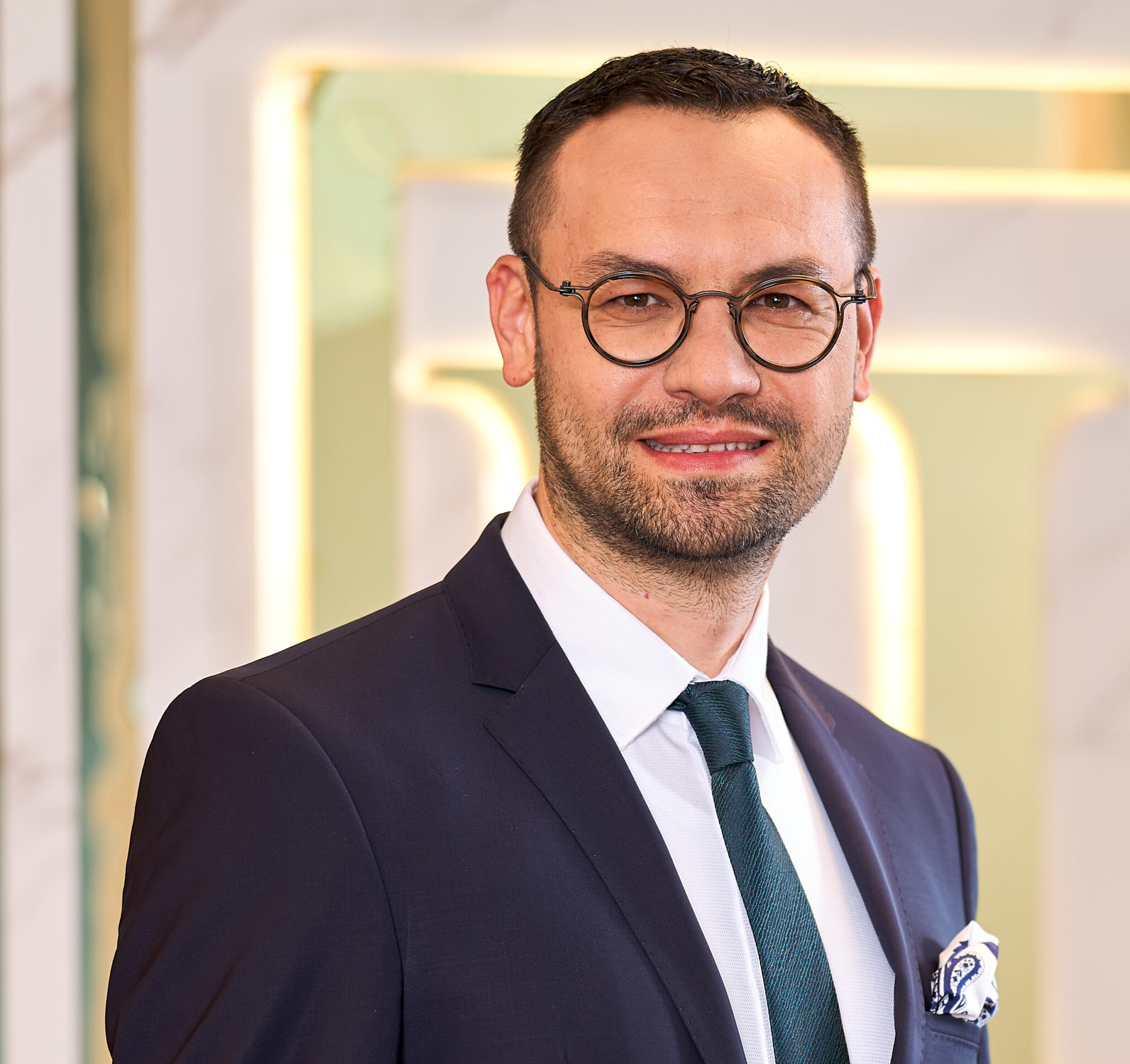 Emrah Kulakli explains how the firm is adapting to clients' changing needs
What do you see as the main points that differentiate ODAK Partners from your competitors?
Actually first point that differentiates us from our competitors is our approach to work. We attach a serious importance to work detailed. Details are very critical points that may generally bring to us success in a lawsuit or a project that we conduct. For catching a clear and certain legal determination by taking the details in a case into consideration, you should have both a serious theoretical background and a deep experience on the related matter. We have both as ODAK Partners and this is a serious advantage for our practices.
We also attach a great importance to provide our clients with clear and precise consultancy instead of long and complicated recommendations which they generally find difficult to understand. For this, you must understand the requirement of your client and the goal that your client want to reach to.
Our wide range experiences in dispute resolution especially makes us to catch the most optimum solution model for our clients while rendering consultancy services them. Because we believe that experience on the dispute resolution brings a high capability to evaluate and judge the probable disputes in a project that you handle or while drafting a contract. And thus, you can take the required legal measures in a comprehensive and meticulous manner in that project or the contract which you draft.
Another distinctive point is to have a capable and dynamic team which is working in a good balance between junior and senior or partner level participation in works they do. The work is performed by our senior and junior associates under an efficient supervision and leadership of their partners. The rule of "two eyes" is a certain rule, which definitely must apply in every kind of work performed in the body of ODAK Partners. This method both makes us to perform our mission to invest in our senior and junior associates, encouraging them to consider like their partners and to engage in their working styles and makes also our clients feel that senior and junior associates of ODAK Partners are highly qualified and business conscious but always controlled by their partners.
Which practices do you see growing in the next 12 months? What are the drivers behind that?
The first thing coming to mind is Covid-19 which has been spreading all over the world and concludes very serious unpredictable economic troubles at every level and every sector. The changed needs of people during the pandemic process have increased the speed of development of the mobile technology market. In recent three years many start-up companies have incorporated and taken serious investments from the investors, thus mobile technology market has rapidly developed in a very short time. This development surely caused to some changes in the working areas in which we are as lawyers. When I consider the new projects and consultancy requirements coming from our existing or new client in last one year, I am able to explicitly specify that we will work more intensively in the fields of personal data privacy, competition law, law of information technology and intellectual and industrial property law in the coming days.
As well as the main field is technology, I predict the crypto currency and block-chain technology will probably be a huge sub-sector that we will frequently work. As much as initially a small group of global interests, the present value of the crypto currency market has approached to the national income level of the developed countries all over the world. On the other side, although nevertheless block chain has come into prominence with bitcoin in the initial stages, transactions that can be made through the block chain have gone beyond the crypto currency today and block chain is described as a stronger technology more than internet. My personal opinion is more radical legal regulations are waiting for us in the coming days in both Turkey and the world.
What's the main change you've made in the firm that will benefit clients?
We have recently decided to conduct a digital transformation process in an effective manner. Technology, which has gained prominence in recent two years, has become very critical for our services, access of our clients to these services and for also our internal work processes. We aim to achieve digital transformation in a professional manner and make sure that we combine our legal experience with most of the new digital world. For this, we use a software, on which we are efficiently able to follow up all processes of our litigation and consultancy projects/works. We have also opened such digital platform to access of our clients for their following up the stages of the ongoing proceedings and lawsuits.
As ODAK Partners, we also attached a great importance of multidisciplinary services to be provided to our clients. Therefore, we have been collaborating with tax consultants, information technology experts and others to be able to offer full-fledged support to our clients.
Is technology changing the way you interact with your clients, and the services you can provide them?
Absolutely yes. As technology changed everything, legal profession also had its share. The foremost matter is that type of the meetings and communication with our clients as conference calls and video calls. In the past, we used to hold our meetings via conference call-video call with only our foreign clients. Today online meetings are very common with even one of your clients located in the same city with you. Even though for our dispute resolution team, e-hearing practices has become widespread. This makes us to gain time and to spend our time, which was spent on the road for the physical meetings before, for producing more qualified works for our clients. The trends of digitisation and automation have been reshaping how ODAK Partners services their clients, allowing them to reduce their costs while at the same provide higher-quality services.
As is known, law firms generally have very huge archives consisting of hundreds of physical files. But through the technology we don't use physical archives no longer. For recent 5 years we have constituted digital archives that we have been keeping the documents and files. Even though, in our insurance department, we don't use the litigation files for pending cases; use a digital platform and software, in which all documentation in the lawsuit file is included and both client and ODAK Partners is integrated together. Therefore, the client is able to check all improvements in the litigation files and evaluations of the related professionals on the related case.
I also consider that distributing information via social media and digitised client alerts are getting easy today through developing technology. We frequently notify our clients of new legislation, changes in law, precedents and other relevant developments via social media platform.
Can you give us a practical example of how you have helped a client to add value to their business?
One of our clients has visited us approximately two years ago with a few lawsuit files in his hand and of course he was a candidate for our client at that time. He mentioned about that some liability lawsuits and criminal lawsuits have been initiated four years ago against the former C level executives of the company, which has many affiliates in Turkey and six other countries of the world; that however the expert reports, which were obtained by the court in liability lawsuit file, were drafted out of countenance of the company; that however there are millions of the damages of the company due to the unlawful transactions and fraud of the former C level managers, that they requested us to examine the lawsuit files and to engage for the follow up of these cases with them. When we examined the files and had a glance on the submitted records to us, we really have seen that there was a very explicit fraud and mismanagement in the transactions procured in the period on which the defendants are charged as C level executives, due to our wide range experience on the anticorruption and white-collar crimes. However we had many huge disadvantages: Because as is known, in this kind of cases, (i) independent auditors, fraud auditors and legal consultants firstly conduct a fraud audit by examining all fiscal, financial and governance records (including the commercial books, contracts, even invoices, policies etc.) of the company; by scanning all e-mail correspondences of the company and by interrogating the related persons in the light of the findings; and (ii) thereafter the fraud report is drafted and all damages are demonstrated in this report with all grounds, (iii) and at the final stage, legal applications (lawsuits and criminal complaints) are made. In our case even though the lawsuits were filed four years ago, there was no such kind of report and there was no detail regarding the calculation of the damages in order to convince the court about the company's damages. And there was also no person who was employed in the company in the period, on which C level executives have made unlawful transactions in order to get benefits for themselves and irrelevant third parties. Another disadvantage was that the client was not wishing to spend more money for such kind of comprehensive audit by engaging with an audit company. By accepting all of these disadvantages, we have started to work on all records of the company by examining the financial records, millions of e-mail records, contracts of the companies, third parties engaged with and also open sources such as title deed sources, trade registry sources with our high qualified associates and partners; this comprehensive work has approximately taken 6 months. Through our wide experience in this kind of fraud audit matters, we have caught many unlawful proceedings, fraudulent transactions. At the end of this meticulous working, the expert reports, which have been issued by the experts assigned by the court and have determined that there is no damage upon the assignment, said that the unlawful and fraudulent proceedings of the defendants caused to a damage over TRY 100.000.000-. The court has ordered decision on that manner. I think this concrete example explicitly demonstrates our approach to work and the needs of client.
Are clients looking for stability and strategic direction from their law firms – where do you see the firm in three years' time?
The stability, continuity and strategic direction are very critical components that make the clients to engage with us. Of course, we are always improving our law firm and the quality of our services by giving priority these components. We have very strong relationships with our clients in compliance with their expectations in that manner.
We also believe that lawyers are doing a so significant business, because they "manage" "managers". Therefore you should get your client's necessity very correctly and create a secured structure for your client and direct him correctly. The conservative content of the legislation and the legal practices reflecting a serious conservative point view are disadvantage for us. In order to catch the speed of the business/commercial life, you must submit solution-oriented recommendations and legal advices with a pro-active approach.
In three years from now, we expect to have fully adapted to the digitalized world. Of course, our intention is to expand our practice fields to meet our clients' requirements and requests.