GLA & Company > Safat, Kuwait > Firm Profile
GLA & Company
Offices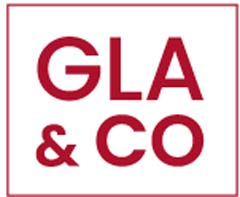 GLA & Company
Suad Commercial Complex, Third Floor
Fahad Al Salem Street
Safat
Kuwait
GLA & Company > The Legal 500
Rankings
GLA & Company >
Firm Profile
With offices throughout the GCC, our firm represents companies in the Middle East and Worldwide
At GLA & Company, we provide strategic, cost-effective, and forward-thinking legal representation for companies seeking to do business in the Middle East. We also represent MENA startups and established companies doing business locally and abroad.
Our practice encompasses all of the legal issues companies will likely encounter in the global business environment. With extensive experience advising clients in the Gulf Cooperation Council (GCC) states of Bahrain, Kuwait, Oman, Qatar, Saudi Arabia, and the United Arab Emirates (UAE), we offer unique insights for companies seeking to establish or expand business operations in these nations. From advising on various aspects of doing business in the GCC, engaging in simple or complex transactions, assisting with local regulatory disclosures with various competition or anti-trust authorities, or resolving disputes (local or arbitral), our attorneys are well-equipped to provide current, concise and timely representation to all types of clients.
We work with companies and their international counsel
We work with many of our clients directly. This includes clients located in the Middle East and in other regions worldwide in a diverse array of industries. But we also work with companies' international law firm counsel in many instances. If your firm has a client with interests in the Middle East, GLA & Co attorneys can either shoulder the load or work alongside your firm's attorneys to meet your client's needs in a timely and cost-effective manner.
We provide a full suite of necessary legal services for global companies
We have structured our firm to serve as full-service outside counsel to multi-national companies seeking to do business in the Middle East and regional companies ranging from high-tech startups to established real estate developers, financial institutions, and retailers. This is illustrated by our practice areas, which include:
We offer unique perspectives on doing business in the Middle East
As a result of our attorneys' decades of local experience, we offer unique perspectives on doing business in the Middle East. Not only are our attorneys intimately familiar with the legal and regulatory issues, but they are knowledgeable about local and regional customs as well. As a result, our attorneys can help our clients avoid costly—and potentially embarrassing—mistakes while fully addressing their legal needs.
We are different from our competitors
As a boutique law firm with the resources and talent of much larger firms, we stand out from our competitors. We offer custom-tailored, one-on-one legal representation at reasonable rates, and our attorneys take a personal interest in ensuring that our clients have every available opportunity to succeed. Moreover, what sets GLA & Co apart is our unparalleled combination of international and local expertise. GLA & Co combines the best and brightest regional international advisors with local experts who often hold an established and respected relationship with many key regulatory authorities, allowing us to provide the best advice and representation in a timely manner.
Speak with an attorney at GLA & Co today
If you would like to know more about our attorneys, our practice areas, or any other aspect of our firm, we invite you to get in touch.
Languages
English Arabic Hindi Urdu Tagalog French