Firm Profile > Agathor Consultancy and Legal Services > Ankara, Turkey
Agathor Consultancy and Legal Services
Offices
Agathor Consultancy and Legal Services
Mutlukent Mahallesi Ulu?rmak Sokak
No: 23 06800 Beysukent Çankaya
Ankara
Turkey
Agathor Consultancy and Legal Services >
Firm Profile
Our company laid its foundations in 2019. There are 6 lawyers in our team, 2 of which are partners; and in addition to this,  we have a professional support team of 5 people. Our main areas of work include mergers and acquisitions, joint ventures, private equity investment funds, capital market transactions, commercial and administrative litigation, international arbitration, competition law, labor law, and tax legislation.
As Agathor Legal and Consultancy services, we intently take care of our clients and share all of our knowledge and experience while working on variety of legal disciplines for the purpose of providing the perfect integrated assistance to our clients. In this way, we trust to achieve more effective and beneficial results as accomplishments.
Capital Markets
As the volume of the Turkish capital market increase, we continue to provide cutting-edge services in order to adapt our clients to changing regulations and volatility of the market and we consult our clients even in the most complex issues. In this context, we offer services regarding IPOs, issuing process and legal compliance matters of the companies, application for the establishment and licensing of the capital market institutions.
The constantly changing environment of Turkish capital markets requires experience and knowledge of regulations and the practices of the regulatory authorities. Our professionals help clients anticipate and adapt to capital markets requirements and stay flexible to changing rules.  We provide both securities regulatory advice and transaction structuring, and can advise across a range of products, including:
Equity and debt offerings
Structured finance
Dual track (M&A and IPO) transactions
Private equity/ venture capital investment trusts
Reverse listings
Sukuk and other Islamic finance instruments
Derivatives
Licensing of capital markets institutions
Foreign and local investment funds
Capital markets regulatory advice
Real estate and regular investment trusts
Competition
Our competition team advises and represents our clients in all matters of competition law including obtaining clearance for mergers and acquisitions, providing competition law advice in relation with various agreements and arrangements such as license, agency and franchise, filing of applications for exemptions. Lawyers and consultants in our Antitrust & Competition Practice Group bring insight and experience to merger control filings, representation during cartel investigations, and advice on general competition law matters.
Our team regularly represents clients before the Turkish Competition Authority in merger control and exemption filings as well as cartel and dominance proceedings. We assist clients in response to dawn-raids, advise on pre-investigations and investigations initiated by the Turkish Competition Authority, and provide competition training to clients active in various sectors.
Dispute Resolution
Our team is recognized for their work representing clients on investment disputes and disputes arising from M&A transactions, while the litigation team is experienced in advising clients on employment, intellectual property, real estate, and investment disputes. To provide legal services, we partner with clients to identify and implement the most appropriate solutions for their business, either by pursuing or defending litigation, arbitration or other alternative dispute resolution mechanisms.
Our regional and industry experience enables us to provide practical advice to our clients.
We frequently address disputes in the following areas:
Administrative and public law
Antitrust and competition
Commercial
Consumer protection
Customs and international trade
Banking and finance
Bankruptcy and insolvency
Environmental matters
Employment
Intellectual property
Real estate and construction
Compliance and data protection
Infrastructure
Shareholder disputes
Criminal matters
Intellectual Property
Agathor team has a professional knowledge and experience in representing clients for all aspects of intellectual property, including copyrights, trademarks, designs, domain names, patents, industrial designs, trade secrets, confidentiality and formal objection to the decisions of the Turkish Patent Institute. We also advise on data protection issues across wide variety of sectors including issues of compliance and internal data protection investigations and assessments. Our firm assists its clients in creating, acquiring, divesting and protecting intellectual property assets in Turkey. The firm provides services in relation to the preparation, filing and follow-up of trademark, copyright and patent applications and advises on drafting and negotiating licensing and technology transfer agreements.
Foreign Investment
Agathor advises its foreign clients in all aspects of their investment in Turkey, including establishment of companies, branches, liaison offices, corporate governance and change of control issues, shareholders' rights, directors' liabilities, acquisitions and other related matters such as incentives, licensing, intellectual property law, employment law and general corporate law. The firm has developed considerable experience in mergers, acquisitions, transfer of businesses or assets and establishment of joint venture vehicles among foreign investors and their local counterparts.
Staff Figures
:
Languages
English (fluent) German Russian French
Interviews
Burcu Urcan, Attorney at Law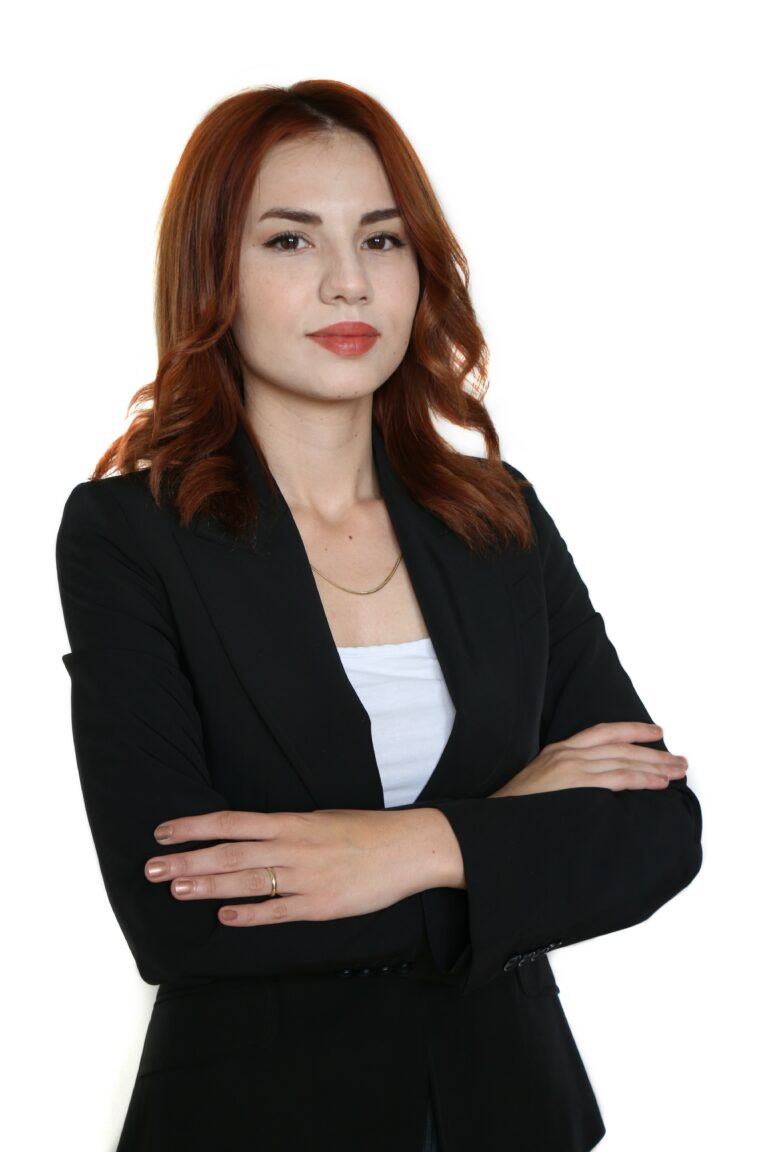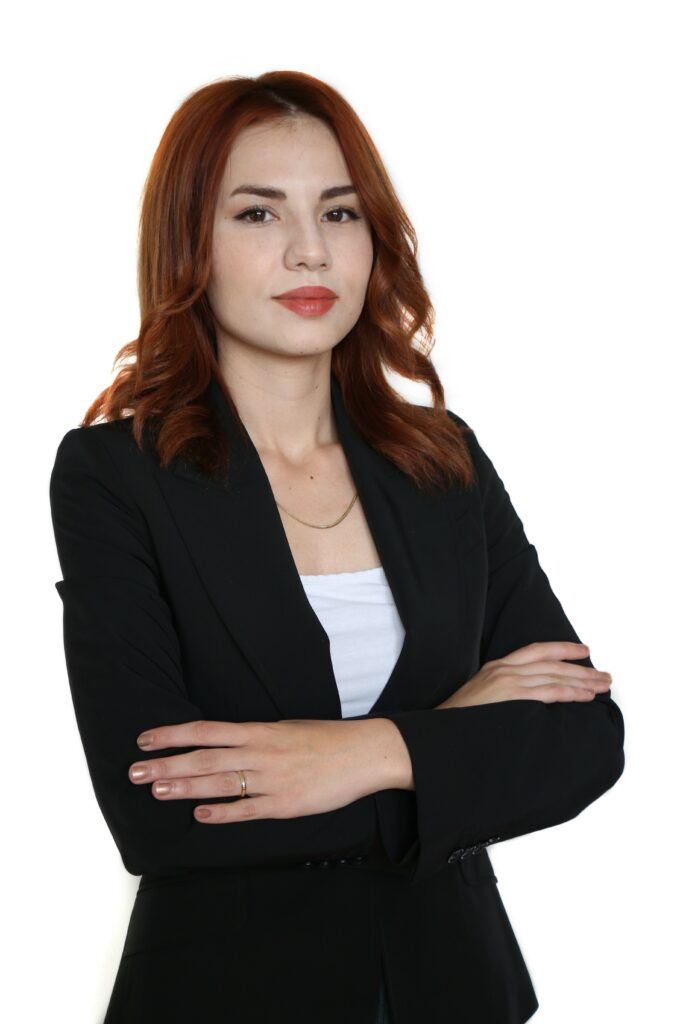 What do you see as the main points that differentiate Agathor from your competitors?
Agathor team provides not only legal but also consultancy services to international clients. For this reason, we are able to combine our clients' financial and other consulting experiences with legal issues internationally to give the best advice. Our team includes employees who are fluent in English, French, German, Turkish and Russian. We have the ability and workers to approach clients' demands and matters from a global perspective. We give the trust to the last and become no different than a family for every client.
Which practices do you see growing in the next 12 months? What are the drivers behind that?
With the increase in usage of internet and technology in Turkey, variety of e-commerce websites and businesses emerged. As a result, these newly established firms especially in developing countries gave a significant rise to the market volume. For this reason, it is undoubted that commercial law practices will make up most of the international matters.
Another practice to grow in the following years may be the cases involving the law on personal data protection. More people are becoming aware of the importance of their data nowadays. Correspondingly, restrictions on sharing and selling personal data in Turkey are increasing. Prevention of personal data violation is also accelerating worldwide, so the legal procedures on personal data protection will probably grow.
Energy law is likely to expand its scope as well due to the depletion of nonrenewable energy resources. It has become a critical marketplace and continues to grow presently
What's the main change you've made in the firm that will benefit clients?
Agathor was established as an international firm to provide legal and consultancy services. However, we also successfully gained wide range of contacts and partners who are in the same sector as Agathor from Europe, Africa, Russia and the U.S. Accordingly, we have acquired the adequate network to assist our clients even in the countries where we do not usually operate. We can proudly say that Agathor now is not only a firm who operates and provides services worldwide, but also has created a wide international network.
The bond between our clients can turn into a bond between countries. Apart from the legal problems of our clients, we also provide services that will guide the company in its analysis and markets. We make our clients reach to what they cannot reach and enable them to carry out their legal processes without any loss.
Is technology changing the way you interact with your clients, and the services you can provide them?
The benefits technology has brought to our firm cannot be neglected. With its help we are able to assist clients in much more efficient ways by using strategic applications. Now, we can even consult and lead them in especially urgent financial issues without meeting face to face. It has helped a lot to take immediate action on behalf of our clients. By this way, solving problems became easier and doable in just a short time. We always choose the technological platform that works the best for every client and their situation. Management of team work, following up clients and case evaluation have at the same time became more unchallenging.
Thanks to technology, we are accessible 24/7 and always ready to serve. It is undoubted that technology is very important for us, given the fact that we are currently a law firm serving all over the world and on any time. While a client is sleeping, we are simultaneously working. We are still working while our client is also working. And the architect of this, is technology!
Can you give us a practical example of how you have helped a client to add value to their business?
We can say that our law firm has shown a superior added value in mergers and acquisitions, thanks to its
client portfolio. Company acquisitions are particularly favorable for clients whose trade balances regularly decline. There is always synergy value created with the join or merger of two companies. The synergy value can be seen either through the Revenues (higher revenues), Expenses (lowering of expenses) or the cost of capital (lowering of overall cost of capital). Dreams that seem impossible should be spoken with the clients even when they resist such outcome. The company must be willing to take the risk and vigilantly make investments to benefit fully from the merger as the competitors and the industry take heed quickly. To reduce and diversify risk, multiple bets must be made, in order to narrow down to the one which will be the most efficient. The management of the acquiring firm must learn to be resilient, patient and be able to adopt to the change owing to ever-changing business dynamics in the industry.
There is a big difference between being the best in a company's market and being the fourth best. Mergers can enable more than one of your clients to be first in their field and in the market. For this, it is necessary to see the big picture and to know how to hold a pencil while drawing this picture. We have provided and continue to provide the linear increase of many of our clients in the market with our strong network.
Are clients looking for stability and strategic direction from their law firms – where do you see the firm in three years' time?
Indeed, clients want to trust and stick to the law firm where there is stability and guidance. Our firm is pushing itself to the hardest to assist all clients in the same level and stability while advising professionally. We anticipate that Agathor will be an international company operating with its branch offices all around the world, at least one office in every country in the years to come. Even though this may take a while, in the three years' time we would have moved forward towards our legal and consulting brand's recognition level by providing excellent satisfaction and service to our clients. Agathor would also made a variety of strategic partnerships with reputable firms in following years.
Developing technology and commercial relations between countries show that our law firm will proceed undetected. Among our long-term goals, we dream of having a representative in every country, and we believe that we will be a company that serves its clients in every field everywhere in the next three years.
Top Tier Firm Rankings
Firm Rankings